Some numbers are always welcome
---
A social media platform with 1 billion users.
A means of communication used by 35% of the total online adults in the world!.ref
Could you guess which one it is? Instagram of course!
Some more quick stats to rock your world
Logging in once a day: 22% of Instagram users
Check in feed more than once on a daily basis: 38% of users
Smartphone Owners 25% of them use Instagram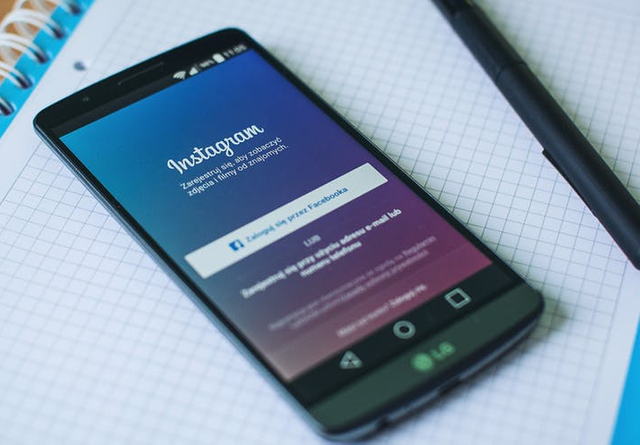 Before you continue reading, you will need to have your smartphone, a piece of paper and a pen near you
---
Wondering while Wandering
---
If all the above sounds intimidating, I guess you are right. How can someone stand out in an ocean of posts? How can someone deliver their message to the world?
When someone for the first time uses Instagram, they may feel lost in a vast desert of images, information, users, details and different options!

Lost in the desert
In this post I aim to guide you through some of the information you must absolutely know to start using Instagram for promoting your project/business/brand/self in a professional, serious, efficient way.
It all comes down to the reason you wish to use Instagram and the goal you want to accomplish. If you wish to use Instagram to get out in the open, to share you vision &/or project, and to communicate with your users/community/friends .. then this post is for you!

The whole world is in your hands
---
-1- What is Instagram?
---
I am just covering the case that someone has never heard of it before! Instagram is a social media platform that was launched in 2010, (Yes, it is only 8 years old!) and its users can share images and videos. It has grown very quickly and now it is acquired by Facebook Read more here
---
-2- When should you use Instagram?
---
Users from all around the world use the Instagram app. 55% of them are 18 to 29 years old, while the next largest age group is between 30 - 49 years old.
If you wish to share your message with the world, you can/should/must use Instagram.
---
-3- How can you create an Instagram account?
---
In the old days, you could only create an account via your downloaded app. Now it is possible to create an account at your computer, simply going to https://www.instagram.com/ and following the steps at the 'sign up'
Attn.: You will need to have & confirm a valid email address
You also need to create an appealing profile, see below, step 4
To add images / content you will need to use the application (IOS or Android)
To follow / comment / like (upvote) you can also use your browser if you log in your account.
---
-4- Optimization of your Instagram account
---
MUST HAVE
An easy to remember username
Your name
An easy to remember logo (ideally the same logo representing your project in all social media platforms)
A short, descriptive, concise description (don't be afraid to use emoticons!)
A website for more info
OPTIONALLY (but ideally)
Add some images of high quality at first, do not leave an empty feed
Add stories as soon as you learn more about how to use the platform
Add highlights to make your message instantly spotted
IGTV (if you have videos to present to your audience)
---
-5- If you are using Instagram for promotional reasons ..
---
I would suggest to do it in a professional manner.
A business profile is a necessity, because it will help you with valuable insights about your followers (after you reach 100 of them)
You will also have the ability to run ads if you wish to go a step further with your Marketing Strategy, boost posts etc
Please Note You will need to have a Facebook page if you wish to switch to a Business Profile
Remember to connect the two (via Facebook business page)
(You may always switch back to a personal and/or private profile if you regret!)
---
-6- What about strategy?
---
Strategy is difficult to be explained in a short steemit post. However there are certain elements to keep in mind and specific actions that you can take.
Take a piece of paper or open a document and start writing down your thoughts
Who are you? What is the message you wish to convey? What would be the best way to tell your audience who you are?
Who is your audience? What are they interested about?
Who are your competitors? Take a look at what they are doing but do not copy them, instead be inspired, take some ideas and move forward towards your vision.
Create content calendars and check out how different content categories perform.
Try different hashtags
Socialize with other Instagram users. You are using a social media platform. You cannot expect everyone to discover and interact with your first.
Check out educational articles online. There are many with lots of useful info! (You will find some at the end of this post)
---
-7- Insta-algorithms, Insta-Experts, Monetize my Instagram .. say what?
---
Instagram is a centralized platform and all the users should adhere to its policies. There are many cases of blocked users or reported posts who did not follow the guidelines or used automated tools to get extra followers and likes.
Be careful of who you trust to have access to your Instagram account and make sure you know what kind of strategies they are using for growing your account.
If you are thinking of monetizing your account, you need to know that it is not easy. It takes devotion, consistency, time and great effort. You can see here a success story and think if you have something unique, different, magnificent and impressive to present!
---
-TLDR Version
---
Instagram? You probably need to have an account!
Your target group, unless they live in Mars, are already using the app, so why not connect with them?
Make sure you have a business profile and a Facebook page (connect the two) to start building your following.
Think over your message, convey it to content, think of your goals and write down your plans.
Keep in mind that as your audience grows, so will the time needed for you to update and support them.
Always take sneak peaks at your competitors and their audience, this may reveal new paths for you
Be extra careful if you wish to use the 'Instagram experts' who will perhaps use non-compliant ways to grow your Instagram. Instagram team is very strict when its polices are broken

Become a proficient swimmer and no deep sea can scare you enough
I absolutely recommend that you try out the 'Instagram equivalent decentralized applications on the steem blockchain'! You can use them complementary to your content strategy and be connected with the Blockchain users around the world.
---
Visit, Explore & Try out @steepshot and @appics for some extra inspiration!
---
Original Content 2018 by Katerina Ramm - Thank you for visiting!
---
Some Extra Resources for you!
---
Note: All images include links to pexels.com and are licensed as CC0 - free to use