Good Day Everyone! I trust my new post finds everyone well and enjoying a great weekend!
This is the second attempt of me of bug-reporting. This bug is about @actifit, the app tracking and rewarding users' activity. 3 days ago, a new version of actifit was released. This new version is very user friendly, includes many new features and I wanted to put it to the test.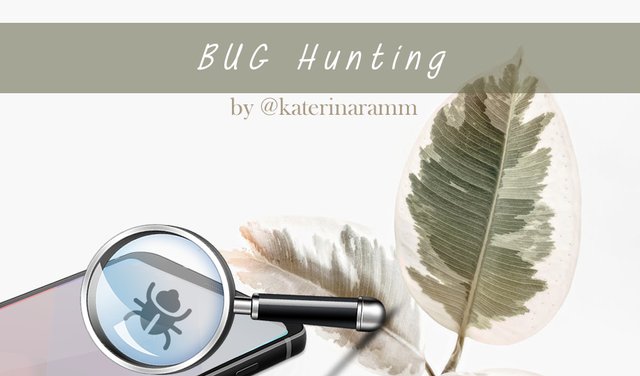 Repository
https://github.com/mcfarhat/actifit
---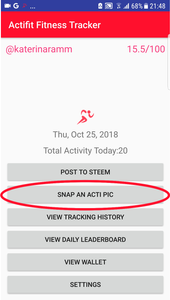 In a Nutshell
The user of the actifit app, after its latest update, has the ability to upload images, either directly from the app (click on post to steemit > insert image) or they can click on 'snap an acti pic', which immediately takes a shot and stores it in the gallery to be used in the upcoming post.
The issue that was tracked is with 'portrait' type photos, that are flipped horizontally when uploaded to the app's environment.
At the moment this is solved only if the image is edited from a different application.
---
Expected Behavior
The user expects the photograph to appear vertically, just the way it was shot.
Actual Behavior
When the user uploads the 'portrait style' image, and previews the result, the image seems as it was 'landscape'
This does not change when the image is posted to steemit.
Environment
Actifit App for Android V0.4.0 Beta
Device: Samsung s6 edge
Android Version: 7.0
Steps to reproduce
Take a photo (with your camera clicking the 'snap an acti pic)
Open Actifit App
Click on 'post to steemit'
Go to 'insert image'
Tap back to 'preview your post'
--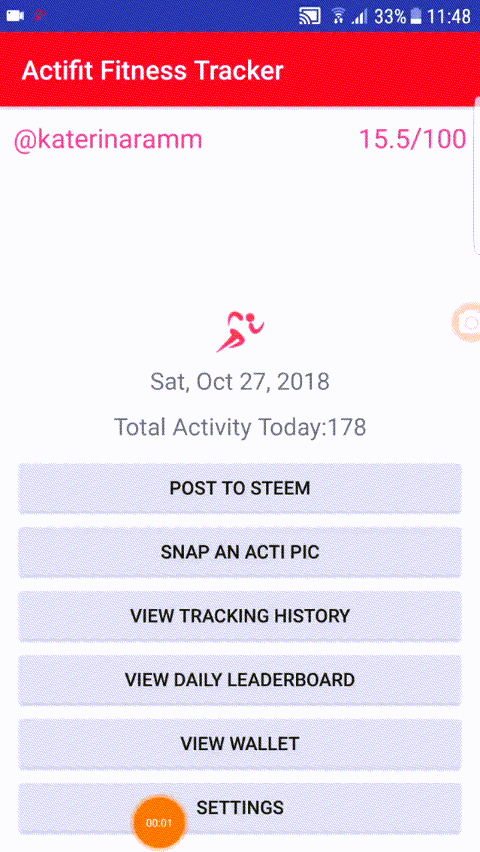 In this gif I show the process of opening the app, clicking on the 'snap an acti pic' and the way I immediately take the shot and afterwards click on 'post to steemit', scroll down and click on 'insert image' where I find the specified vertical image
videos 28 October 2018
---
---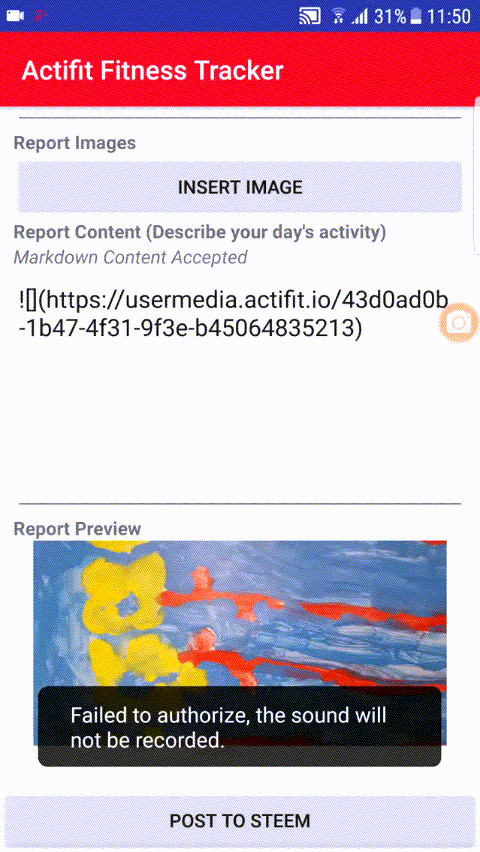 Unfortunately when a gif is too large, it is not possible to upload it to steemit. So I had to create two separate files.
In this gif video we see that after we have clicked on 'insert image', the image does come to the preview screen but its direction has changed.
It now appears horizontally as if it was a landscape photography
---
---
I tried to upload the image to steemit and see whether it was only a preview issue but it was not. My post is found here
My github account:
https://github.com/katerinaramm
Actions
I tried to check if it was an one-time bug or not.
I notified the Devs (@mcfarhat via discord) at Actifit in order to work on a fix for their next update
Due to the above, I did not think it was necessary to add this bug in my github account.
Note
All graphics were created either by CC0 free to use images & elements or taken from my telephone.
Actifit is an app that rewards users activity with tokens (AFIT) and @actifit's upvotes. Feel free to visit the below links for more information


|

|

|

|

|

|

|

| FAQs | App tutorial