It's been several months since I joined Steemit. One of the first things I noticed is how abuse posts were well rewarded, at the least, tolerated.
Like any beginning Steemian referred by a friend, I looked at the platform as a place to monetize my art works. They're accumulating dust on my portfolio so why not share it here?
This post will elaborate my journey into fighting abuse in the platform. Please bear in mind that these are my viewpoints.
If we ever disagree, that's fine. But I hope we can agree that fighting abuse is important.
Repository
https://github.com/steemit/steem
Roadmap for the post:
Beginning efforts against abuse
What abuse looks like
The benefits
Why anti-abuse efforts matter
The risks
Is tackling abuse for everyone?
Where I am now and where to go from here
---
Anti-abuse Beginnings - You Can Start This Way Too
Submitting reports to @steemcleaners was my first entry to abuse fighting.
I started reporting for SteemCleaners after a friend recommended it. For all valid abuse reports, I get rewarded with Steem Power. This supplemented my earnings from my art posts.
What even got me hyped to keep on reporting was the amount of SP I was earning. It was 3x the rate of what I could earn with posting my art on the site. Each art took me countless hours to make. Compare it to SC reporting accomplished in an hour or two.
Fighting abuse on the blockchain was an efficient means to power up. SteemCleaner reporters are kept anonymous to prevent retaliation.
The weekly rewards SteemCleaners share are something to look forward to each week. I spent several hours when I had lots of free time spotting spams and abuse. The amount of rewards received felt like a score board.
I felt proud that I was doing some honest work on the sidelines growing and doing good for the platform.

It was bound to happen that I will end up working with @steemflagrewards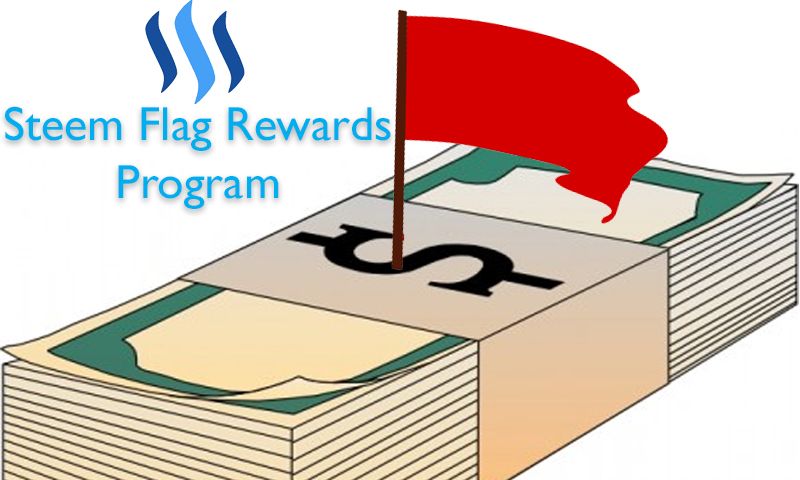 Forms of Abuse
There are several categories of abuse outside the SteemCleaner scope.
How is there any justice rewarding abuse posts in a blockchain meant to value proof of brain?
Technicalities need to clarity before accusing someone of an offense. Guidelines are there to help determine what makes up as abuse and not. But at the end of the day, it's guidelines.
Difficult to Prove Plagiarism
Sometimes you encounter a post that gives you an "I've read that before" feeling. Or in case of images, there's a gut feeling of "This is a stock image".
You know that it's a plagiarized content but you can't find any solid proof that it is.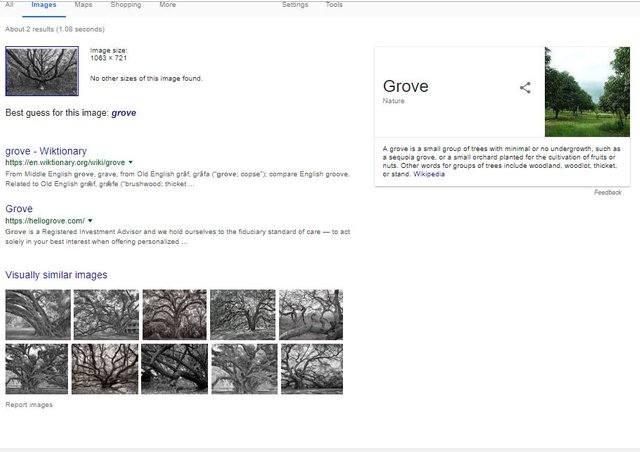 The Post in question
This type of abuse is going to drain you a lot. Especially if you are passionate about making sure these players take nothing.
It's easy to disguise an image with filters and claim it as your own. Google reverse image search has it's limitations. The same goes for premium plagiarism checkers out there.
High paying or low paying posts always requires reviews. Manual plagiarism checks drain a lot of your precious time.
Well-crafted Spun Articles
Abuse has many forms. And the most successful abuse posts are those that don't get reported. Yes, abuse posts can go under the radar are well crafted spun articles. These disguised accounts were made to milk the platform of rewards.
The obvious spammers and plagiarists you see are the low class abusers. They are not creative enough to be successful at milking the platform for rewards.
Collusive Voting/Vote Farming
People can create many accounts. They can program those accounts into a collusive voting farm. Before HF20, they are using the free delegations Steemit has provided.
Some privileged enough to buy their SP and do the same thing as free players in the platform. These acts don't add value to the platform and they never will.
But what do abusers care? They came to the site to earn and function in the nowprinciple. Neglecting the long term consequences means tolerating abuse in the blockchain.
Why should we tolerate the behaviour that brings us more loss in value to the platform? Should people who game the system be rewarded more than content creators?
You can earn through curating. It's a proven method compared to actively posting and upvoting yourself. The former act provides more rewards for people that do deserve it. Manual curation motivates more authors to refine their craft and do good content.
Benefits of Becoming an Abuse Fighter
Allowing STEEM to go to an abuser's wallet is a sin. SP is the quantitative factor of how strong an account is at tugging the rope. Everyone is engaged in a tug of war the moment they press upvote. And everyone is in the tug of war as soon as they see they have an incoming pay out.
I entered the platform with the goal of seeking out fellow artists. I found some new steemians who built a name for themselves outside the platform. But most didn't last long. How can an artist keep creating novel content for the platform when they are rewarded with cents.
It's something to be proud of being rewarded by an antiabuse community. Rewards removed from abuse posts are rewards made available to worthy steemians.
I'm doing something that provides or keeps value to the platform. People can complain about abuse but most will never resort to active flagging. Active flagging is another form of curation. Instead, these people accept the way things are and continue to sulk in silence.
Why Abuse Fighting Matters
Without antiabuse communities like SteemCleaners and SteemFlagRewards, this place is a mess.
People that commit abuse on the platform may never understand why their actions harm it. Abuse posts follow the nature of greed and every person for themselves.
It's impossible not to be affected by people that continue to milk the platform for rewards. We have a shared rewards pool after all. A tug from an abuser is a tug against authors that do honest work in contributing value to the platform.
The reward pool should be allocated to the people that add value to the blockchain. Abuse posts have no place in the blockchain.
This is a decentralized system. People could do whatever they want with their stake. It is still important to keep in mind that their stake affects everyone else. A 10-SBD flag on a 10-SBD post is a 10 SBD returned to the reward pool for everybody.
No plagiarist should be rewarded for content they stole.
No spammer should be rewarded for a low effort post and clutter they do on the platform.
And no quality content author deserves to be ignored.
The Risks of Being an Antiabuser
Expect retaliation for doing the right thing. Abusers may refuse to understand the value of what you are trying to do if you were against abuse in the platform.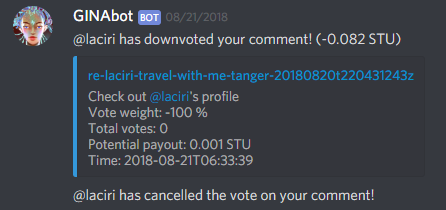 Link to the Post
It's all self gain and they want their money now. Even if it means the consequences of their actions are long term. And would lead the platform in a worse state before they came.
I don't believe there is total censorship in the blockchain. Anyone can go to steemd.com and check what posts were made invisible. The problem is the psychological aspects operating as a fighter. Retaliation flags can come and stay. But to not be able to get rewarded for your use in the platform and be harassed can take a toll to your mind. It's never easy to do responsible flagging.
This is not for everybody
It takes a lot of nerve to be a fighter. Especially when dealing with harassment and irrational behaviors on the platform. You want a peaceful Steemit life? Don't go into abuse fighting.
Don't complain about abuse post being rewarded if you're not doing anything to solve it. There are some users out there doing their part in keeping the reward pool from being raped.
I've heard people get bothered by a 0.001 downvote value even if their post has acquired 1000x more payout than that. It's an eye sore to see your posts flagged for reasons beyond disagreeing your content.
Expect a lot of your time drained by investigating leads from a suspected abuse post. It's easy to spot spam, tag abuse, and copy/paste posts. It's a challenge for some plagiarism posts because you need a proof that speaks for itself.
I could spend 5-15 minutes per post for a lead and end up with none. It's frustrating to skip over an abuse post that every fiber of your being knows it's an abuse post. But you have no proof. Images can be edited to the point the Google Reverse Image search of TinyEye can't be useful.
Those filters and spinners are getting good. But what can you do? You need evidence and this job burns you out fast.
Where I am now and where to go
I'm still fighting abuse in my own way. I don't think I'd stop anytime soon.
Interested in becoming an abuse fighter? follow @steemcleaners and @steemflagrewards