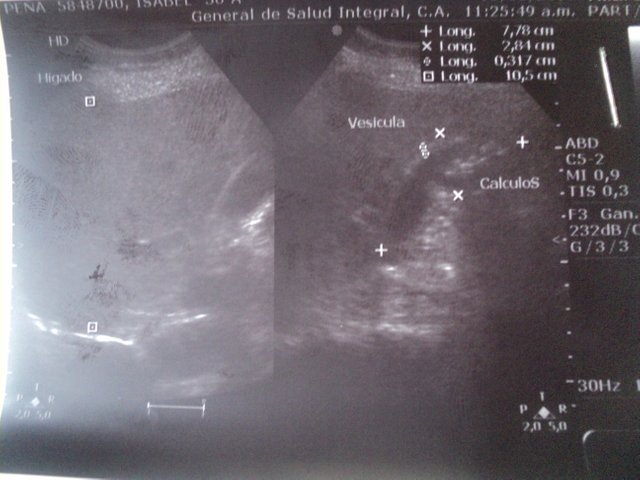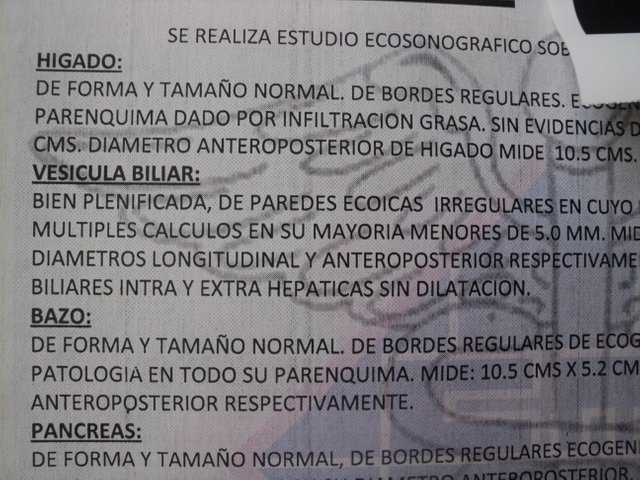 Goal: 100.00 SBD
Updating: 0.74
Hello friends, I hope your Father's Day has been rewarding for you.
I want to tell you that today I went to do my second abdominal echogram to know how the calculations process continues and I was very happy but then the doctor told me that it was not good news.
Why was I happy?
When the doctor said the size of the stones I made the mental comparison with the last echogram. In the first, the size was 5.1 mm and now they were reduced to the highest in 2.5, for me it means improvement but for her it is a risk.
He told me that when a calculus reduces its size, it is more likely that it will try to go out and obstruct the vesicle duct that is of small size.
Now is and emergency.
I must continue with the diet and drink a lot of liquid (water) so that the emergency does not come suddenly and I can wait for a quiet operation, which would be the best.
I do not intend to impose a quantity of SBD on people, I only ask that you vote with your biggest voting power to collaborate with this cause.
Many thanks to all and may God bless you.