Here Is Slim Guide To Help You Understand 'Ulog' & 'Ulogging'. Please Share With 5,500 Steemians Who Have Graced #ulog.
A ulog is a form of content that is composed entirely of 'excerpts of U'.
It is possible to ulog 'everything'. So, a ulog isn't only a post that recounts your day or talks about you. Some of your regular posts can have been ulogs. This is determined by the process that went into creating it. As long as all aspects of it (images, graphics, text, video, podcast, GIFs  etc) is created 'fresh', without resourcing from the internet, then it can be a ulog. 'Fresh' means 'doesn't exist anywhere online prior to its creation'.
So, while you can recount your day in your ulog, you can also cover any topic or niche within your ulogs as long as the content of your ulog contains solely, excerpts of you; the result of 'mining your human'; the product of your own actual growth.
Thus, you can use ulog-subtags for niche-based ulogs etc e.g #ulog-depression, #ulog-cooking, #ulog-misunderstood etc
The only difference (when you ulog) is you consciously dig of yourself. You invent. You explore. You become the referenced. You gift to the internet. You become YOU, 'the awesomest version of U'.
You do this even at least once a day, (the reason we recommend, 'ulogging is a very-daily affair) it is very powerful. You become greater. Let people have a chance of referencing you, quoting you etc
Speaking of 'chemistry' for instance, you really ponder to ulog about chemistry. You can be you, un(dis)talented, create your own chemicals, try stuff, without the fears (of bloggers) as per being correct. You need an image? You create the image! You need a meme for your ulog? You create the ulog-meme! All fresh! Else, simply blog. (No need to use #ulog then)
You want a video of a chemical in your ulog and you don't have one? Then, for the sake of ulogging improvise and create one however un(dis)talented. Imagine the chemicals and draw them, then form a new video and perhaps a new breed of video, you, your make. 
Where you want to write on a researched topic, you would have had to learn it, influence your new-found knowledge with your own innate knowledge (borne out of a particular day), with your very own fresh thoughts, then ulog it. 
Nothing stops you from blogging but there is so much knowledge inside you that the world needs and that you need to tap into, so why not ulog it too. At least once a day, let's apply the 'no books' in a ulog that's 'all You'. This way the internet is reshaped and (dynamic) refreshed at least once day with 'fresh pieces of human' and not recycled or static.
Very intensely deep stuff yet very simple. World adjusting stuff yet simple fun; directional fun!!
When using #ulog-subtags, always remember to also use the more popular '#ulog' as one of your tags, so that your ulogs also appear on ulogs.org among other reasons. Please try to add the word 'Ulog' somewhere in-title too, to help us rank in the search engines for the word 'ulog'.
Every form of content can be ulogged. There will be ulog 'everything'. We can refresh every existing niche, hashtag, enterprise. We can create a new internet, one that is dynamic and refreshes itself each day. We can unite every existing community. We can make content queen. We can surpass google
The  logic all along has been, not to 'get rewarded for being you', more like, to 'get rewarded for becoming you'. (The awesomest version of you)
We will love to take #ulog to every existing social platform too, so where you ulog ANYWHERE, you can follow the same guide and we will look for these entries (especially those from certified uloggers) to curate them. 
To ulog on steem however, we recommend using 'https://ulogs.org' as this helps us curate better and enables you earn TEARDROPS too.
Note: You can also create your own ulog-subtags and implore others to post under these spaces, emanating eventual ulog-communities. These ulog-communities will have entire URL-spaces on ulogs.org with you and other certified uloggers as overseers. We will also seek to power the growth of these ulog-communities by means of the TEARDROPS token and what ever other form of influence we have available. The  whole Teardrops SMT ecosystem is built around a grey-list of certified users. This means that certified users will also have exclusive UI-perks on 'ulogs.org', 'steemgigs.org' and 'macrohard.pro'. Every(any)one can become a 'certified ulogger' by completing the 5 simple steps provided on this discord server.
Your boy Terry, whether bulls or bears
Ulog-Games
Days ago, we started one of many ulog-games labelled 'water is the new sexy'. We have now received the first 20 entries. Each of the 'first 20 participant' received a prize of 5 STEEM each, meaning that 'participants 21-50' will get '3 STEEM each'.
We will highlight these entries below, with hopes that it inspires you to participate too:
Do well to read the main ulog-game publication below before you participate:
While these endeavors with 'ulogging' and the recent #ulog-games, look like thin air, it is 'world adjusting' but too, at this very moment, it is helping me. I need so so so much help, for i am crashing very very very fast.
It so painful each time i have had to spend steem (especially from my recent power-down(s)). Oh the stories and histories that 'this steem' represents. For me, steem is not money. It never was.
I never tasted a power-down (for more than 2 years since i join steem) and i witness steem get to 8-USD and down till 1-USD and i still didn't power-down. 
More recently and in the few months since my first power-down, my steem has exhausted extremely fast and i haven't bought one shirt. Not even gifts for my dad who is ill. Not even meds or rehab for myself, who is ill each day. All have gone into expenses, especially daily maintenance meds for my dad etc 
Worse of all, i am so ill now that i am practically function-less and energy-less, so time flies fast, steem goes fast and my projects and its development stalls but i am still here and each day, i push. 
I haven't slept for years.
Whenever you use 'https://steemgigs.org' or 'https://ulogs.org' etc or participate in any of my endeavors, i tell you, "i shed tears". I am extremely grateful. 
When i put up a ulog-game and give 'steem' away in it and you participate in it, it is not ordinary (to me); it is you in my story, in this rough journey. You help me more than you know. I am grateful.
I am extremely positive.
Your boy Terry, whether bulls or bears.
Sign Our Ulog Petition
To sign, simply visit this URL: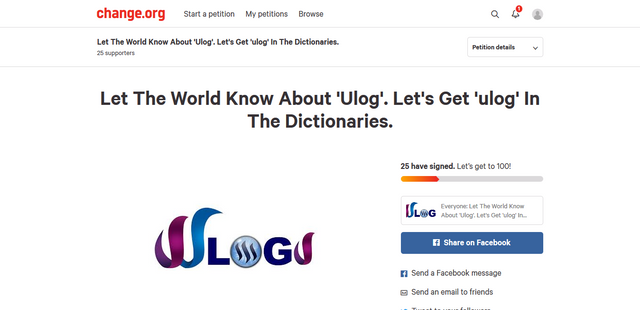 Get Some Teardrops Tokens
You can pick up some teardrops tokens on steem-engine.
For Developers
I have open development tasks on GitHub for steemgigs.org and ulogs.org and a total of 2500 STEEM & TEARDROPS in the pot, where you are brother and committed to completing the tasks.
Subscribe to UloggersTV
https://www.youtube.com/channel/UCzI3Rjamg7zSe_o0BwSeIQQ
Closing Note
You Can Support The Development Of Teardrops
my "Thank You" is hefty.
#venezuela #thai #usa #cn #kr #nigeria #indonesia #steem #contests #witness-category #philippines #australia #germany #spanish #teardrops #surpassinggoogle
Kindly Vote On The 'steemgigs' Witness. 
Dedicating My Entire Steem/Steemit Journey To My Mum
If you want to support an extra witness and you support mine "steemgigs", it will be really helpful.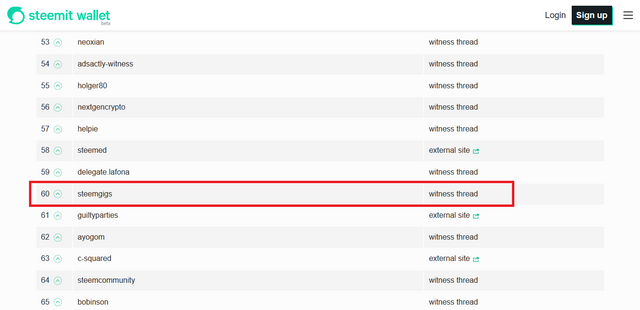 To vote my witness, simply visit 'https://steemitwallet.com/~witnesses' and upvote "steemgigs" or simply click Here to do it on one click!