This will form one of many 'ulog-games' and this particular one is labelled 'Water Is The New Sexy'.
Please make sure to read every aspect of this short post, so that your video-participation qualifies. The first 20 qualifying video-entries will get 5 steem each. The next 30 qualifying video-entries will get 3 steem each.
Underlying Aim Of 'Grow This Money'.
To spark world-renown trends.
To let the world know about 'ulog'.
To adjust the world.
To emanate 'owners', great men, true celebrities etc.
To grow steem.
To show that 'steem is not money'.
To inculcate that 'money is the smaller things'.
To stir community.
To highlight some of the beautiful perks of becoming a 'certified user' under the TEARDROPS SMT ecosystem.
To show the expanse in beauty of the Teardrops SMT ecosystem
To explore the term 'rewards'.
To highlight that 'steem is more powerful as a mentality-adjuster than a reward-distributor'.
To give more directional and testimonial essence to 'fun'.
To spark a noble dream.
ETC.
Who Can Participate?
Every(any)one.
Even if you are a private figure, you can participate (with some creative improvisation), so don't be deterred and participate. 
This entire endeavor will also help us enhance a 'referral model' that we are building (related to steem growth) that uses 'real world trends'; so yes, you can invite non-steemians to participate too and these ones can join steem to receive their rewards. (For participating non-steemians, i can help them create their steem accounts)
Yes, every(any)one can participate.
Dynamics Of This Ulog-Game.
Please note: Every innovation emanating from the TEARDROPS SMT ecosystem has an un(dis)talented paradigm. As you undertake this endeavor thus, relegate reservations; exercise freedom.
To Qualify
Simply do a short video (within 2 or 3 mins in length) of you 'drinking the most water (sachet water, bottle water, calabash  water, basket water) that you can' as creatively, sexy-ly, cute-ly, undistalentedly, comedy-ly as you can, in a movement titled: 
"you who say you don't like water, this is how i drink my sexy water" .
(Try to repeat the words above or a variation of the words within your video as emphatically as possible and as many times as you desire)
DONT FORGET: Make sure to introduce yourself as a ulogger and state your username at the outset of the video.
Send the resulting video to '[email protected]' (either as an attached email or via google drive) allowing us to upload this video entry on UloggersTV (YouTube) and related social channels. 
Don't forget to add in your 'username' in the subject of the email.
Also, if the file is too big, you can upload your video to YouTube and provide us with the resulting URL, so that we can download it.
Or you can reach me via DM on Telegram (@surpassinggoogle), Discord (surpassinggoogle#1660) or WhatsApp (+639210779436), to send in your videos in a message.
Note: All participants must be subscribed to UloggersTV (YouTube) to complete the task.
Prize
The first 20 qualifying entries will get 5 steem each. 
The next 30 qualifying entries will get 3 steem each.
10 steem for consolation prizes as required.
Please make sure to read the post well and follow its guide to qualify. Refer friends as well to participate. 
Duration
Participation is open till we attain up to 50 qualifying video-entries.


Closing Note
You Can Support The Development Of Teardrops
my "Thank You" is hefty.
#venezuela #thai #usa #cn #kr #nigeria #indonesia #steem #contests #witness-category #philippines #australia #germany #spanish #teardrops #surpassinggoogle
Kindly Vote On The 'steemgigs' Witness. 
Dedicating My Entire Steem/Steemit Journey To My Mum
If you want to support an extra witness and you support mine "steemgigs", it will be really helpful.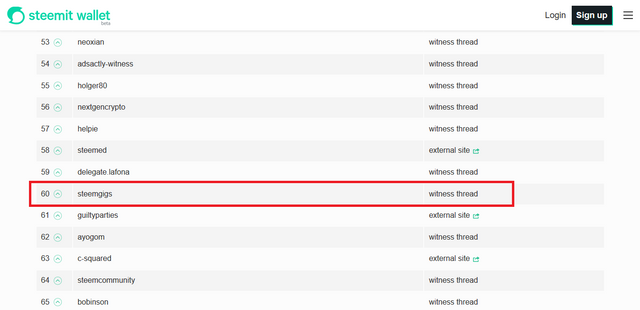 To vote my witness, simply visit 'https://steemitwallet.com/~witnesses' and upvote "steemgigs" or simply click Here to do it on one click! 
Your Boy Terry, whether bulls or bears