Do you Believe in UFOs and Aliens?
When I was 10 or 12 years old, I remember going to a conference with my father about UFOs and aliens presented by Jean-Claude Bourret, a French journalist who wrote several books about UFOs.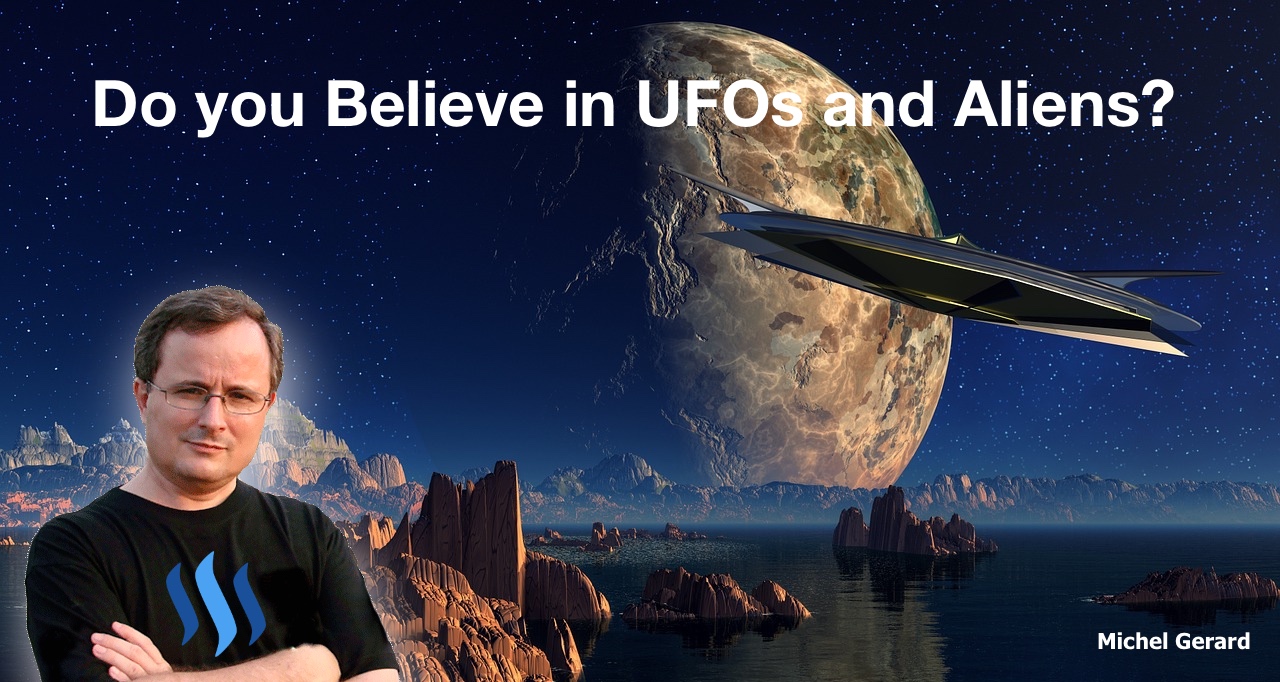 Today I'm writing a post on a different topic from what I'm usually used to on Steemit and I hope that you will like it. If you don't let me know.
Original images pixabay.com
Do you Believe in UFOs and Aliens?

I personally do believe in UFOs and aliens because there are so much evidence and witnesses of this phenomenon. I find it very improbable that so many people would lie about an experience they had, like seeing a UFO, being abducted or getting an implant.
Most witnesses describe a similar experience without knowing each other and they are just ordinary people, not asylum patients. Most people don't even dare speaking about their experience afraid of being ridiculed and called liars.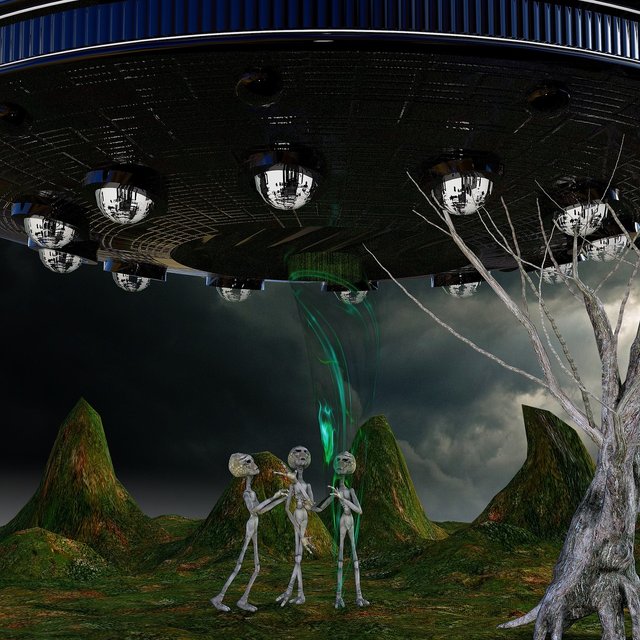 All the cover-up that has taken place in the past and that certainly continues today show that there is indeed something going on, that governments of the world don't want us to know.
When you think about it, why would we be the only form of intelligent life in the universe? We might in fact not be as intelligent as they are and in the lower end of the scale. There must be planets with a civilization much more advanced than ours and also planets at the stone age with dinosaurs.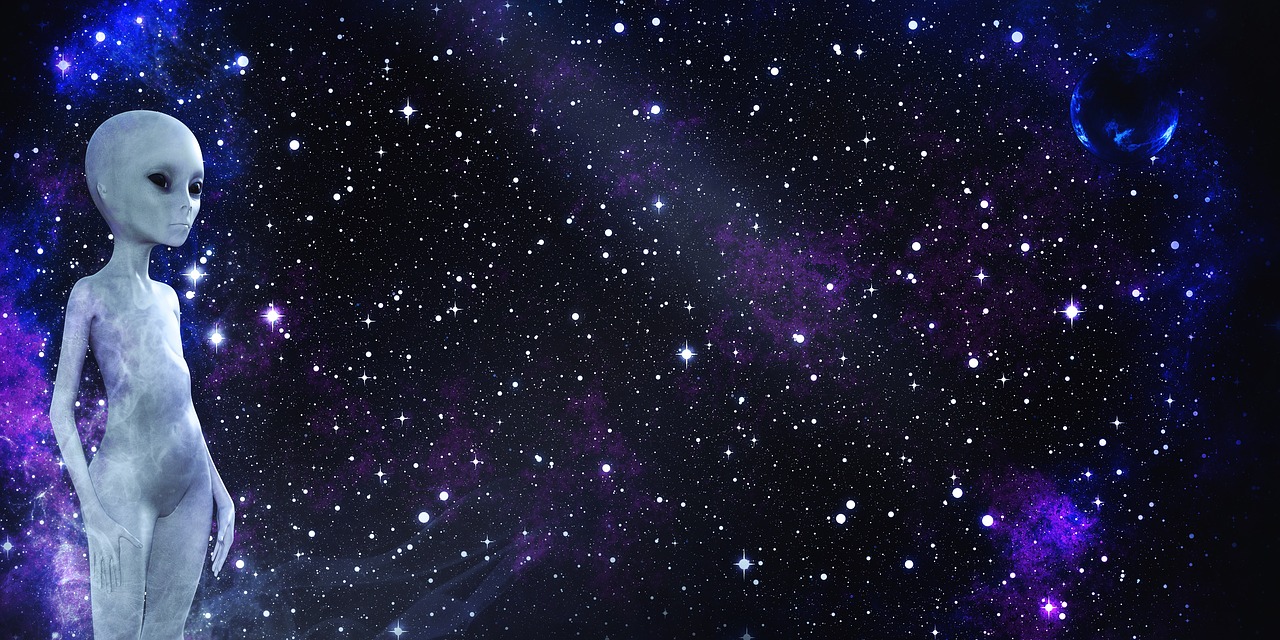 Unfortunately, it seems that all films, photos and videos that are taken of UFOs and even aliens, are of very bad quality and there is always a way that you can argue the images are fake or a hoax pulled by some clowns. All sharp photos and videos might have been confiscated and we'll never know.
I really would like to see some indisputable evidence, and governments acknowledging that aliens have already contacted us, maybe living among us, or we just might be the aliens and don't know it!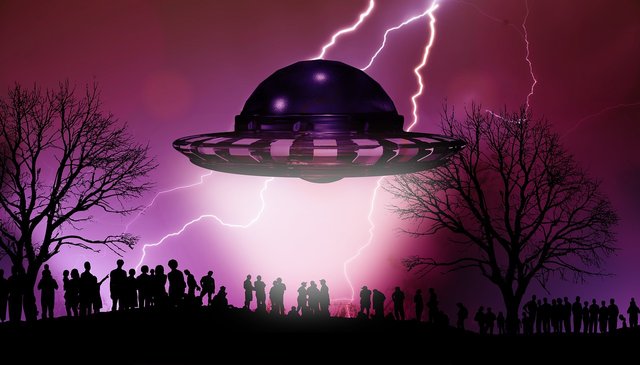 This is a film that I loved watching by UFOTV and it has 7,517,000 views, which shows how the UFOs and aliens are popular.
This documentary film contains very credible interviews by high-ranking military officers and scientists: Governor Fife Symington, Astronaut Dr. Edgar Mitchell, Russian General Leonid Aleviev, President Jimmy Carter, Cosmonaut Major General Pavel Popovich, UK Admiral Lord Hill Norton, Physics Professor Dr. Brian Greene, President Gerald Ford, Astronaut Colonel Gordon Cooper and White House Chief of Staff John Podesta.
UFOs OUT OF THE BLUE
Published on Nov 9, 2011
From UFOTV®, accept no imitations. Narrated by Peter Coyote, OUT OF THE BLUE is widely considered one of the best documentary films ever made about UFOs and was directed by celebrated filmmakers James Fox, Tim Coleman and Boris Zubov. The film's producers traveled around the world to investigate some of the most famous UFO events on record. Through exclusive interviews with high-ranking military and government personnel, this award-winning film supports the theory that some UFOs are of extraterrestrial origin.
I hope that this post entertained you and I invite you to comment and tell us if you believe in UFOs and aliens, and why?
Would you upvote this post and follow me for more because this will encourage me to write more posts like this one?
Would you please help @jerrybanfield become a top 20 witness because you can help funding projects to build Steem as explained here? Vote for jerrybanfield as a witness or set jerrybanfield as a proxy to handle all witness votes at https://steemit.com/~witnesses. Read the 5 reasons why I'm voting for Jerry Banfield as a witness and how to vote in my post.
Michel Gerard