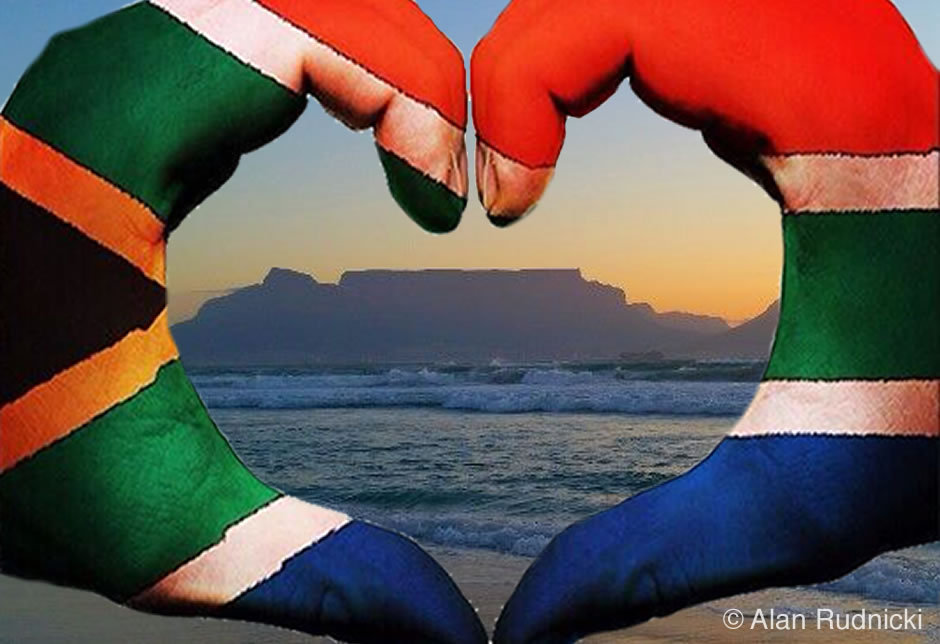 The skin colour of Julie and Roger Greaves' adopted African pigeon pair is not a subject taken lightly in their house. To the
white, middleclass
Greaveses, their chocolatebrown
children show they had no qualms about crossing the cultural divide
when they adopted them.
While sevenyearold
Kayleigh and fiveyearold
Zane are being raised in keeping with the Greaveses' Englishspeaking
South
African culture, the couple have opened themselves to understanding cultural differences, particularly within the African
community to which their children are linked.
"It makes you realise how little you know and are more eager to understand," said Julie Greaves. But, said husband Roger,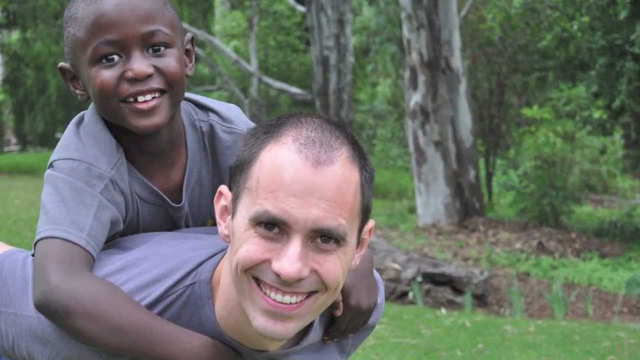 "when you speak of adopting and embracing Africans into your life and your home, you can only teach them what you know and
live".
The Greaveses' views are reflected in a recent study conducted by TNS Research Surveys, which polled 2000 South Africans to
establish if they felt threatened by other cultures and whether they perceived their own culture and traditions as important.
The study found that while a third of the 2000 participants said they found other cultures threatening — this being most
pronounced among black people — 63% embraced cultural diversity.
TNS Research Surveys' Neil Higgs said an analysis of the data revealed that "working people" were less likely to feel
threatened. "Those in upperincome
brackets and those with jobs feel more secure and probably find that their experience of
other cultures is now familiar and not novel," he said.
The study showed that a higher level of insecurity about other cultures was prevalent among the poor, and could be fuelled
partly by their relative lack of contact with other cultures. Broken down further, the results looked at fear of other cultures by
language group, with 37% of Zuluspeakers
feeling threatened, compared with 25% of English, Afrikaans and Tswana
speakers.
When it came to retaining one's culture and tradition, 86% of the people polled said it was an important part of cultural identity.
Women, in particular, felt strongly about the issue.
Alberton bookkeeper
Rosie Roberts is one such person. She has preserved her Portuguese roots, but has also adopted
Indian culture in some aspects of her life. It was the popular Bollywood epic Devdas that hooked Roberts on Indian culture. Her
son, who has also taken an interest in Indian culture, even bought her a punjabi — a traditional Indian outfit — as a Christmas
present.
"Ever since I started watching Bollywood a few years ago, I became interested in other cultures. I became fascinated with the
music, the beautiful costumes, the way Indians relate to each other, and the food." Her interest in Indian culture has allowed
her to enjoy a good relationship with her Indian neighbour. "I feel like an Indian princess when I wear traditional outfits
really into the Bollywood star Shah Rukh Khan — I think he is one of the sexiest men alive."
She's even learnt how to greet and express her love in Hindi."That's important, so one day I can tell Shah Rukh Khan how I feel
about him," she said, laughing. Roberts said she believed that having an understanding of another culture allowed people to
relate better to each other.
But University of Cape Town sociologist Professor Jeremy Seekings said that while a better understanding of cultures may
foster better interracial
relationships, it could also entrench a sense of difference. "Understanding does not necessarily mean
that everyone becomes friends. It would not be surprising if South Africans are more openminded
now than they were under
apartheid. There are many reasons why it would not be surprising: South Africans are exposed to many integrative messages
in the public media, and come into contact with each other in the workplace far more than in the past."
Seekings said South Africans were adopting aspects of other cultures in their lives. "Middleclass
South Africans happily
embrace all sorts of crosscultural
things as evidence of their cultural cosmopolitanism. Black CEOs drive imported cars from
Europe and wear Italian suits, and black women wear white wedding dresses, while white CEOs wear traditional dress (at
least Madiba shirts) at social occasions. There are even white sangomas," Seekings said.
He said there were differences between understanding, accepting and embracing other cultures. "I guess it will be a very long
time before South Africans move to this phase — embracing — at least in a substantive way," he said. He ascribed the feeling
of being threatened by other cultures to two factors: language and history. "We should not underestimate the importance of
linguistic divisions in South Africa. Many South Africans do not understand each other well, if at all, when they speak in their
home language. The big divide is between people whose home languages are not of African origin — English and Afrikaans —
and those whose languages are Xhosa, Sotho or Zulu."
He said history was harder to deal with. "South Africans are, for the most part, either the descendants of settlers or the
descendants of people native to Southern Africa. These are two very different cultural traditions. Political and economic power
were used for a long time to lift up one set of cultures and suppress the other." Seekings said that cultural differences between
South Africans had been highly politicised and could not be easily undone.
University of KwaZuluNatal
sociologist Rob Pattman said that respect for cultural differences was a postapartheid
ideal
enshrined in the idea of the rainbow nation. "But how do people in contemporary South Africa view other cultures? That so
many people of different races find other cultures quite threatening suggests we are a far cry from living in a rainbow nation."
Pattman said this was supported by articles published in a recent collection, Undressing Durban, in which university students
and lecturers examined people's identities and their relations. "Many of these articles suggest that culture is closely
associated in people's minds with race. They also show that people do not engage very much with other cultures or races, let
alone celebrate these. Rather, they tend to stick to their own."
But, asked social anthropologist Sally Frankental, "why conflate race and culture? What's the relationship — since race is biogenetic
and culture is learnt?" She said a better understanding "of others' ways of being and doing might improve relationships
between the followers of particular ways if the practitioners of those ways had equal access to resources, and mutual respect
prevailed".
For little Kayleigh Greaves, race, skin colour and cultural differences are insignificant in her life. All she knows is that "we have
a really good family".