No Image When Sharing my Steemit Post on Facebook! What Do I Do?
Would you like to know how you can fix a Facebook share that is messed up and doesn't show the image because this happens quite often, especially on Steemit?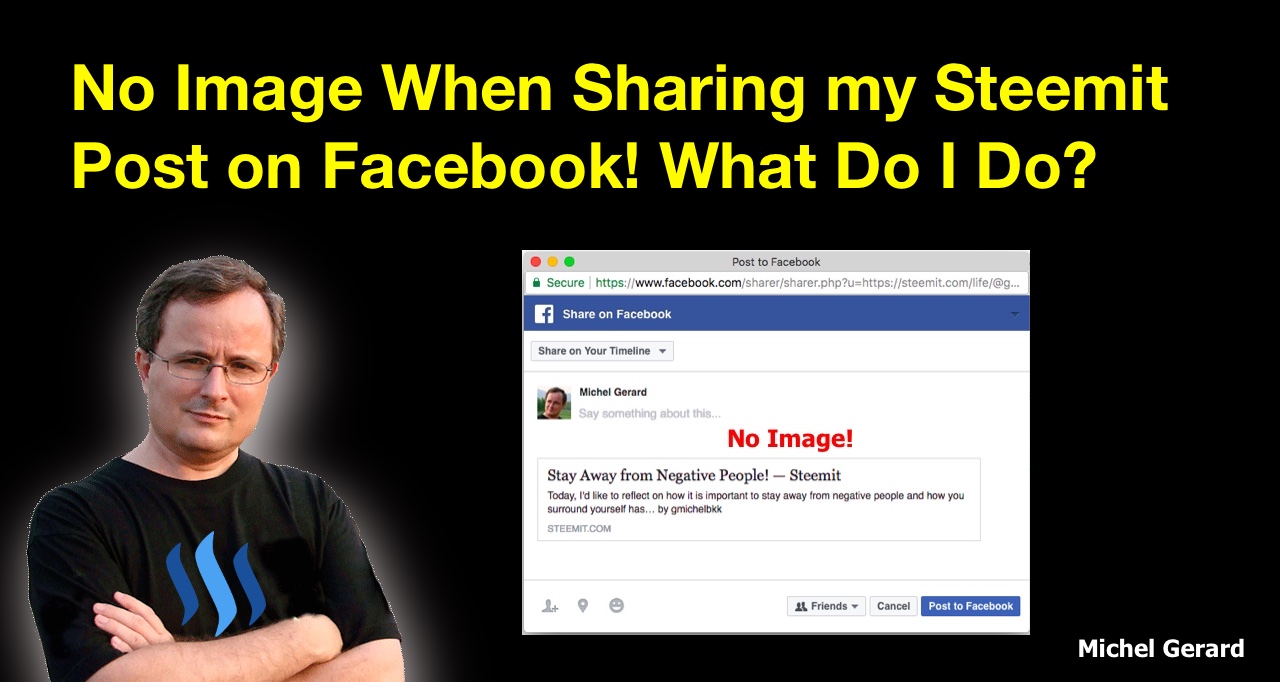 I noticed that when I want to share on Facebook a Steemit post that was just published, it is likely to have the problem. I prefer to do the first share to give a chance to the Facebook sharer to scrap the page's info correctly, because if someone else does it and the image does not show, they are likely not to know how to do it, and Facebook will go with that thereafter. 
No Image When Sharing my Steemit Post on Facebook! What Do I Do?

If this happens to you frequently, you will agree that it is quite annoying and hopefully there is a solution.
First, you want to share your post on Steemit and you click on the Facebook button.

The Facebook sharer window opens and what you see is this.

There is no image!
I do not think that the problem is with Steemit, but Facebook not scrapping the information on the page correctly. This can also happen when you just copy and paste the URL of the post directly in the status area on Facebook.
The first way to try to fix it is just to close the Facebook sharer window and try again. On rare occasions, it works.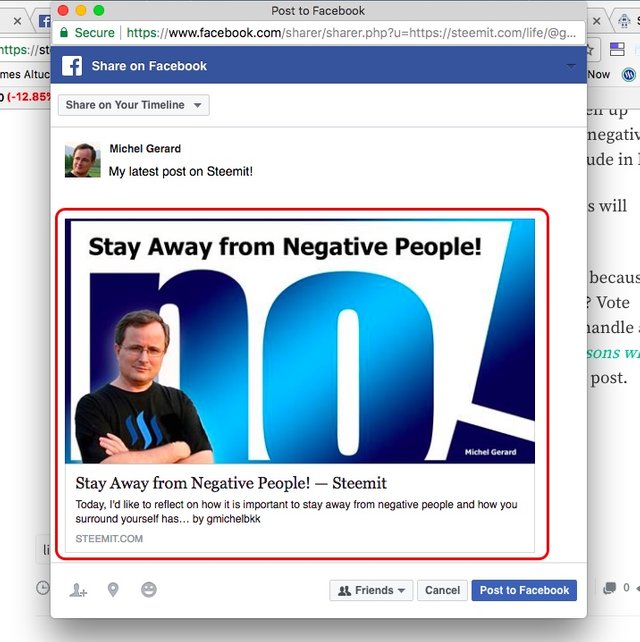 If it doesn't you will have to use the Facebook Open Graph Object Debugger, which you can find here: https://developers.facebook.com/tools/debug/og/object/ 
Paste the URL of the post in there.

I suggest you click "Show existing scrape information" so you can see what data Facebook has for your post.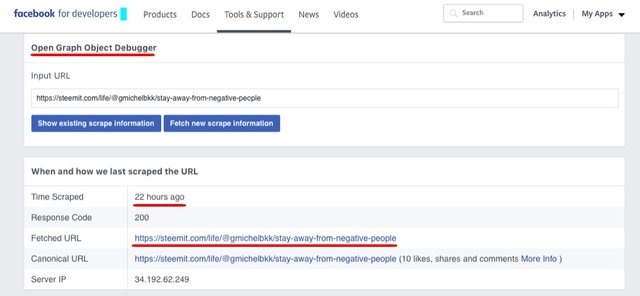 This will show you when it was scraped and the URL.
In this example the image is showing up, but if you see the og:image tag empty, then you will need Facebook to scrape the page again.

The Facebook Open Graph Object Debugger shows you a preview of what wil be shared.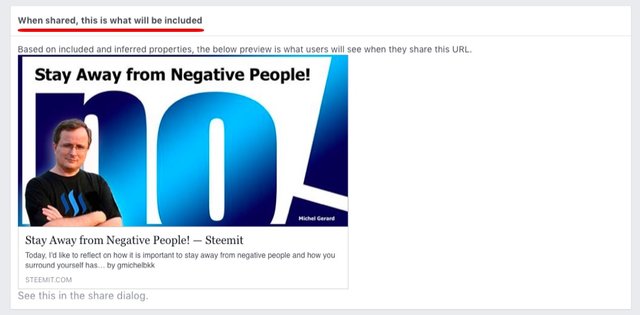 Everything is in order here, but if you don't see an image, click on the "Fetch new scrape information" button.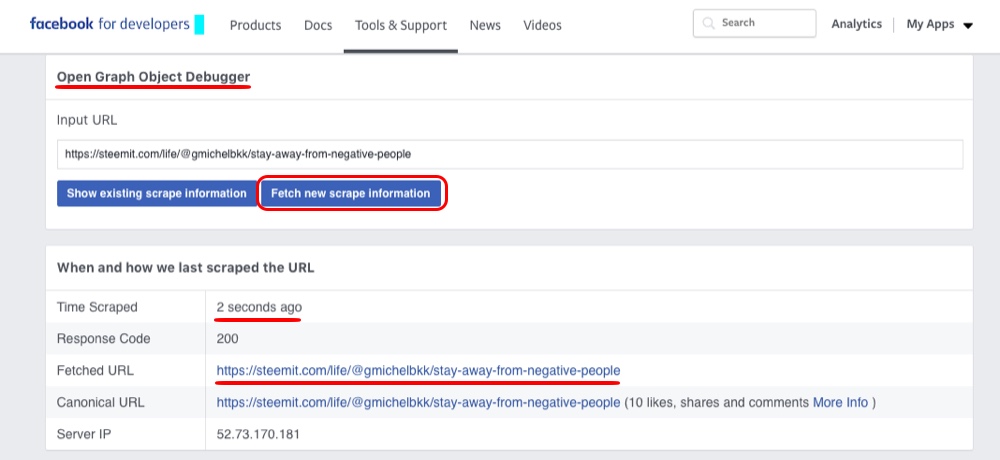 Look at the preview again to see if there is an image, if not try again. I've had instances where I had to do it two or three times.
I hope this is useful for you to fix your issues when sharing posts on Facebook and this works with all kinds of websites, of course, not only on Steemit.
Would you upvote this post and follow me for more because this will encourage me to write more posts like this one?
Would you please help @jerrybanfield become a top 20 witness because you can help funding projects to build Steem as explained here? Vote for jerrybanfield as a witness or set jerrybanfield as a proxy to handle all witness votes at https://steemit.com/~witnesses. Read the 5 reasons why I'm voting for Jerry Banfield as a witness and how to vote in my post.
Michel Gerard