As mentioned in my last STEEM filled post, I hinted at the end about something called 'True Stories'.
There is lots of different content on the STEEM blockchain but often I am moved or interested in events that have happened in people lives.
If you are anything like me, non-fiction flows from your fingers like a swoosh of water while fiction crawls through your nail ends and has to be pulled out one particle at a time.
Maybe you have never tried to write fiction. I have and it's hard work. That's the reason why my 'Stories of Calik' series has not progressed much recently.
Which brings me to the title of this article. Many people appear to be reluctant to document even small parts of their lives.
A mini autobiography so to speak and yet for even the most boring people there's always something that can be pulled out of their memory, a little sugar added and the story told.
I am not speaking of @meesterboom's outlandish tales of El Jeffe and his other characters based on true life. That is quite unique in itself and requires those equally outrageous images he creates to bring the story to life.

Source
I'm relating these more to the original Kwiksave Chronicle's I wrote well over a year ago when I was a young Minnow, but probably as single episodes.
What I am saying is that everyone has something to offer. You don't need to have a large stake to recall memories and write something that is a good read.
Trust me when I say, 'people like true stories'. Add a little comedy and it's like adding sauce to your boring beef steak (apologies to the veggies).
Use the tag, #truestories and I will vote the best ones and see if I can get them some attention. I will focus more on Steemians that appear to be dedicated, are not powering down, are not sending all their rewards out to @blocktrades, @deepcrypto9, etc.., and most of all get little attention.
Feel free to use the cover image for your post. It's my photograph with some bangs and whistles added.
…'So just before I say… well go and do it, read the next part'…
...A true but incredible boring story may be…
'A few days back I went to the garage to get my car fixed. It had 5 flat tyres and cost me lots of money to fix it. The fifth tyre was the spare one… hahaha… Then I took the car back home and crashed into another car. It was my fault because I'm not a very good driver. The other driver was really angry and shouted at me. After he calmed down we both left.'
Would anyone actually read that?
Add some WHITE SPACE is the first thing I would say. Add some images, free ones if you don't have your own. Make sure you site them though.
So it's a true story but I'm going to get the neighbours banging on the walls due to my 120 decibel snoring after reading around 20 words of it.

Source
I could quite easily re-write the above two paragraphs adding a lot of spice but I'm not here to teach you how to do this.
True Stories can be harrowing, life-changing, create a feeling of emotion, empathy or even funny. The best ones contain all these ingredients.
...'They can also be about your car at the garage if you really can't pull anything else out of your brain cells.'...
The next post I write will be a true story. I woke up last night at 1am in a start and this one came to me.
For the next few hours, I couldn't sleep thinking about it, or how to pursue something that happened so long ago.
...'If any of the curation incentive's want to collaborate with me on this then please drop me a note in Discord, same stupid name and avatar, thanks'...
Let's make the Steemit platform great again. A place for talent to be recognised regardless of their stake and put this (below) kind of bullshit to bed.
Steemit: Users must be a crypto expert to participate and platform is controlled by bots and whales. Reputation is bought.
This is from @daan's post several days ago. #oldsteem at it's finest.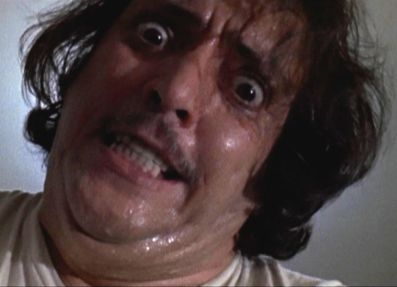 If you found this article so invigorating that you are now a positively googly-eyed, drooling lunatic with dripping saliva or even if you liked it just a bit, then please upvote, comment, resteem, engage me or all of these things.