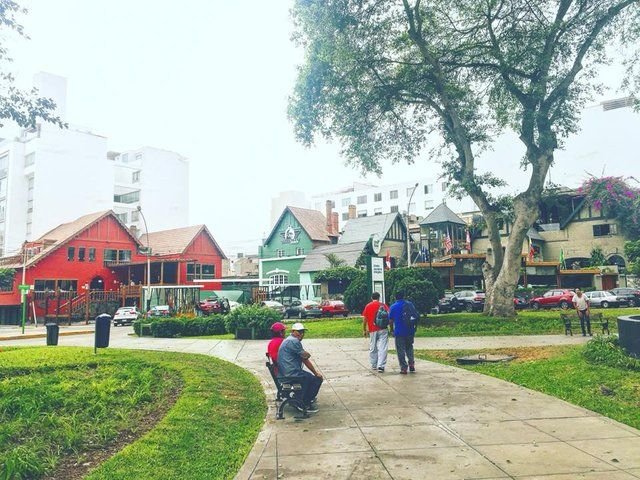 Before traveling any country, visiting any city, I always research about it thoroughly. And Lima wasn't an exception. To be honest, Lima seemed quite boring and tasteless when I had just read some reviews about it. Lima is known as a city having many problems such as there is no real highlight for tourist, high rate of criminality, quite a lot negatively social issues,... In some recommendations, they even suggested to skip Lima and move right away to more attractive places. So firstly, I scheduled to stay in Lima just a few days, mainly for taking a rest and then move to Cusco - a mountainous city known as the most outstanding place for traveling in Peru.
But when I set foot on Lima, I realized that everything people wrote about Lima was just a half-truth.
---
---
Lima, as any city in the world, also has its own problems. If you are looking for a luxury place, you should not come here, and if possible, let just skip Peru also. I think this country is not for you. Otherwise, if you want to visit a young, creative city that has a quite long history background; if you just want a place that has all things sufficiently, then let's go Lima without hesitance. Lima may be short of riches but never short of amazing things if you know where to go. This post will be the answer created from real experiences for the question "Where to go in Lima, Peru?".
---
1. Plaza de Armas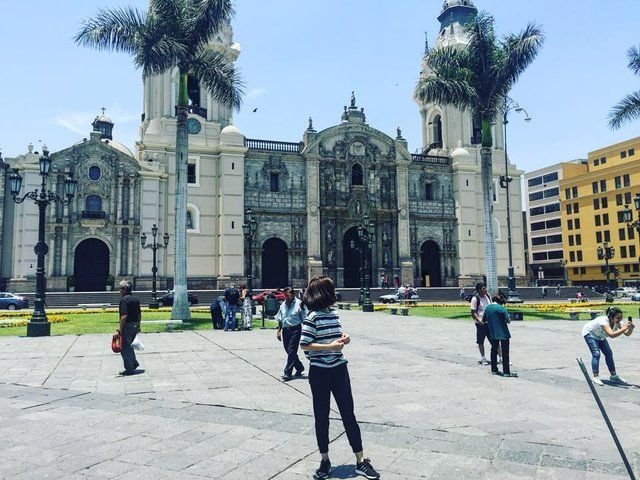 ---
When I was in Lima, I stayed in San Miguel - the new and convenient area. That is why when I visited Plaza de Armas at the first time, I was really impressed with the architecture. Felt like I lost in some corner of Europe somehow.
This is the biggest square in Lima, the place is a convergence of spotlights in term of architecture and history of the city and Peru in general. The ancient architecture style brings the feeling of a Spanish colony in the past. It is totally outstanding and attractive when appearing among buildings built with modern architecture style.
---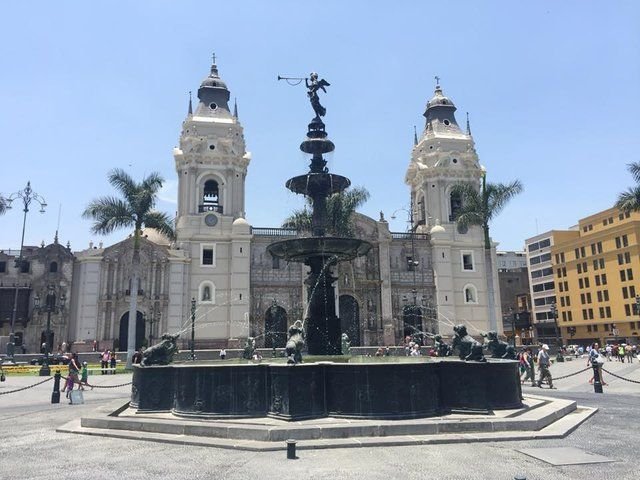 ---
I heard that Plaza de Armas was built by Spanish when Spain colonized this city. They even put a statue of a General in that time (Francisco Pizarro), but after Peru gained independence, the first Peruvian president replaced that statue by a big copper fountain.
This is a tourism place that is the most attractive. Since it is not only a historical center with a lot of relics but also the place that most restaurants and coffee shops gather. but the prices here seemed quite expensive.
---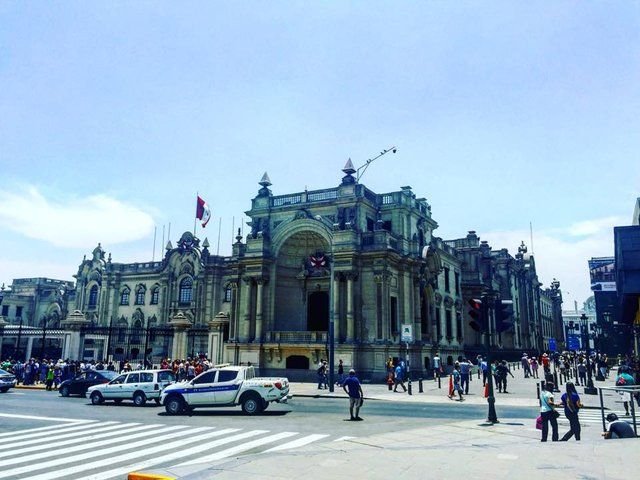 The Presidential Palace
---
2. Jiron de la Union.
This is a walking street quite busy. I don't remember but after walking around the center of Lima, I just got here somehow. Since here is an ideal place for shopping, so that is why there are a lot of tourists and local gathering on this street. I didn't buy anything when I come here but I really impressed with performances of street artists.
---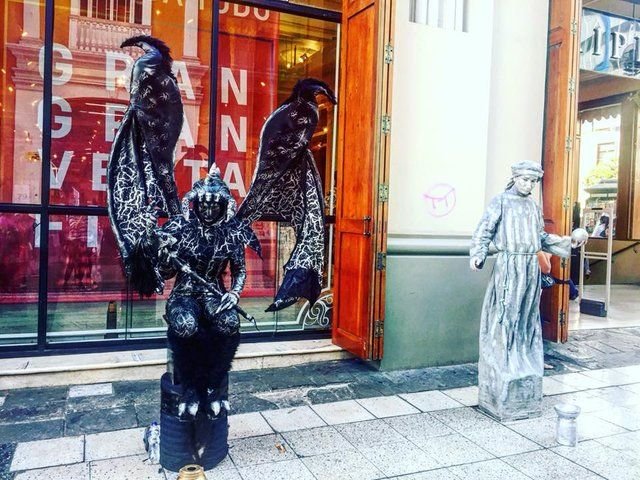 Street artists
---
When you walking through in this street, don't forget to see the fancy wooden balconies which I cannot find out in anywhere else but Peru. It will be really hard if you want to find a more beautiful one.
---
3. China Town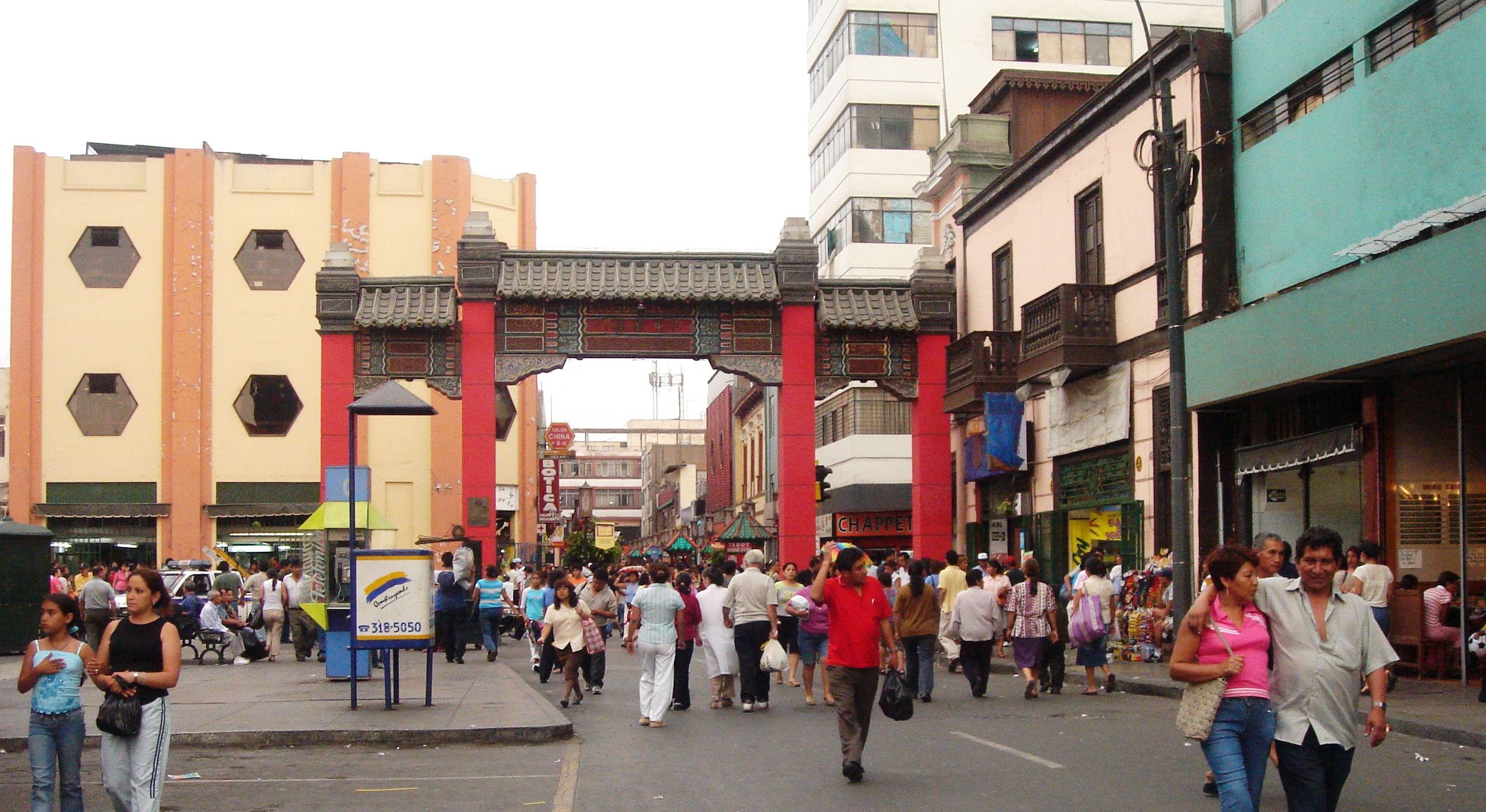 Source
---
Yup. China Town in Lima, too. I realize the fact that there is always something called "China Town" no matter where you go. As any "China Town" in the world, the one in Lima is also bustle and hustle. I thought that in this Western Hemisphere, the Orient culture must be something strange. But when I really came here and experience myself, it turned out to be not like that.
You may want to come here to feel the worldwide expansion of Chinese culture and how strong it is. Even though the distance is a half-way around the planet, the place located in opposite side of the world, chinese culture and cuisine still stand out not only with Lima local but also South American generally. They especially love a chinese food named "Chifa" (fried rice with Chinese style).
I was wondering that how Chinese can expand their culture as far as like this. There are around 2000 Chinese restaurants in Peru and even more than that amount if counting total in South America. After some researching, I found out the main reason make everything easier to understand. In the 19th century, there were 100.000 Chinese people who were brought to Peru to work in farms as serfs. That is why now we can see a lot of things related to China here.
---
4. Plaza San Martin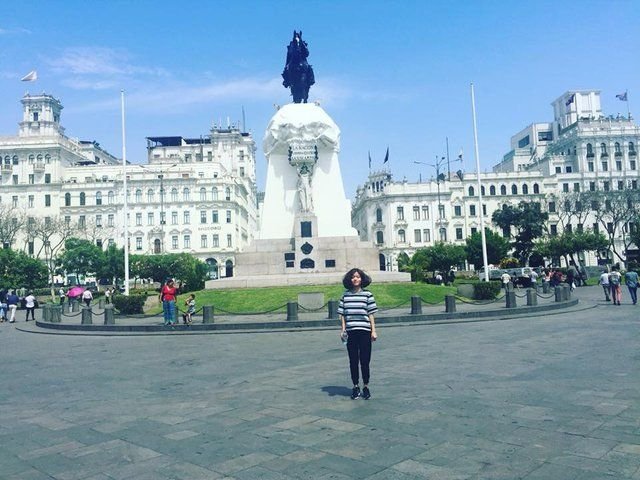 ---
This square is not really big but it's quite famous because of a statue. That is the statue of Martin - a general dedicated a lot for the independence of Peru. This place is also for people do protests. That is why in that time, I saw a lot of polices stay here, and even brought a lot of stuff such as helmet, gun, ...
---
5. Strolling around Miraflores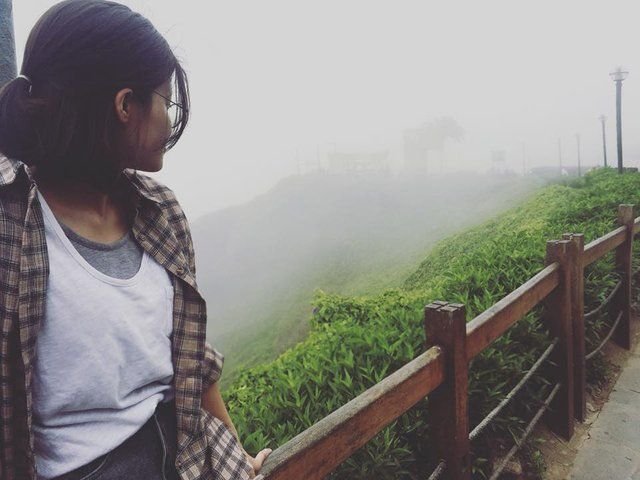 ---
Same as San Miguel - the place I stayed in Lima, Mirafloress is also a coastal district with a lot of high cliffs. I took a taxi and went along the way nearby beach to go to Mirafloress. Among all of experiences in Lima, strolling around Miraflores is one of unforgetable memories that I love the most.
Contrary to the ancient beauty of Plaza de Armas, Miraflores impressed me by modern and creative beauty but still had a feeling of the restful. In the morning of misty Mirafloress, strolling around the beautiful roads on the hill and trying to breathe breeze from the Pacific Ocean. No word to describe but I think it can be the best relaxing you can have.
Touring to the living area of local, you can see a lot of villas which are not big but really good looking with just 2 floors. I took this photo when I was walking around a corner of Miraflores, and it now is still one of the my favourite photos I had throughout whole South America trip.
---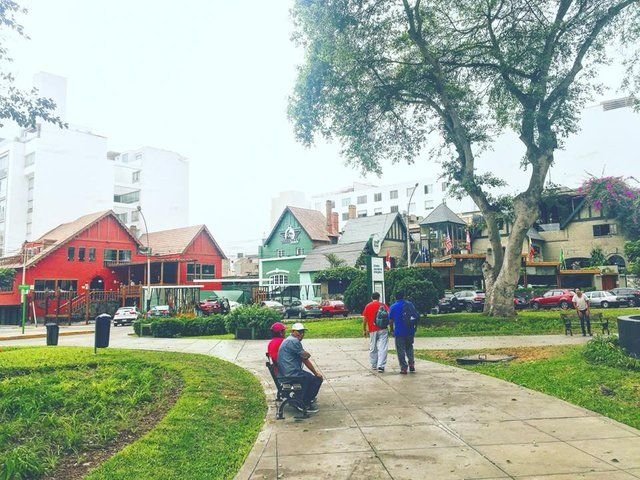 ---
There are a lot of restaurants and bars here, you can come here to try Peruvian food as well. I tried Ceviche here with a really expensive price. One of my steemian friends recommended me that there was a Vietnamese restaurant in Mirafloress, but I didn't find out.
---
6. Parque de Amor - The Park of Love.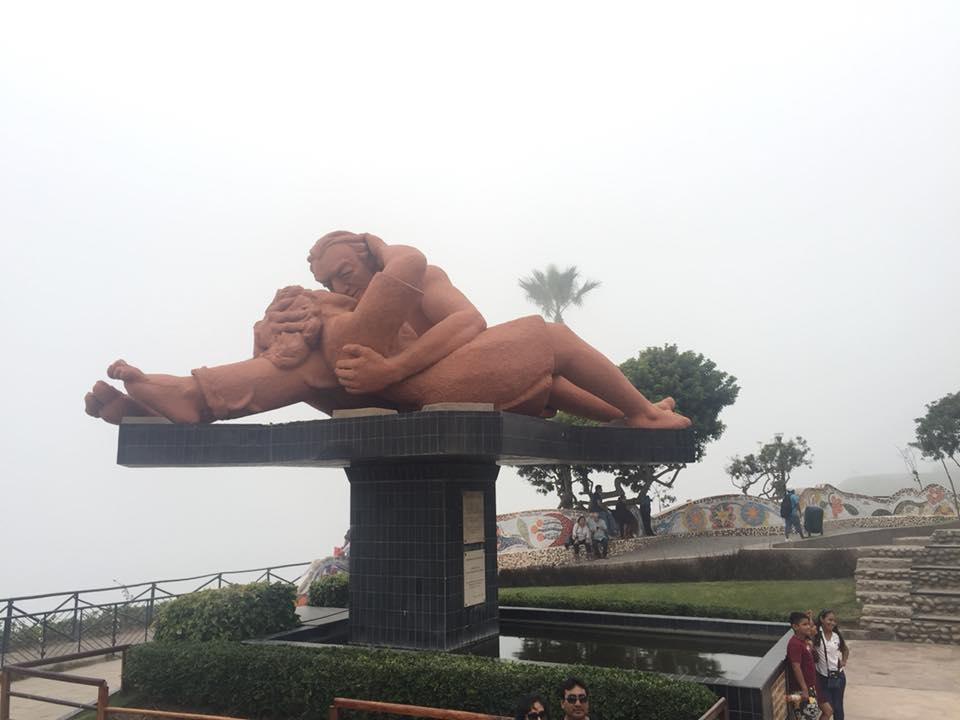 ---
Located in Miraflores, Parque de Amor is a small park but quite interesting with a spotlight is a big statue of a kissing couple. The Park is surrounded by colorful walls made from broken pieces of bricks. Standing in The Park of Love, you can overlook the Pacific Ocean. As it's called, this place attracts a lot of couples come here to date. You may want to come here and hand in hand with someone special.
---
Those are the places that I visited when I was in Lima. Besides, there are still a lot of places that are really worth visiting but I didn't have a chance to go, especially several famous museums. I'm going to write about what to do and eat in Lima in next post.
Thanks for reading.
---
By: @hanggggbeeee
---
Location information
● Lima, Peru
---
Tripsteem - Places in Lima - capital of Peru
This is posted on trips.teem