STEEMCITY LOTTERY #1 - Win an Apartment!!!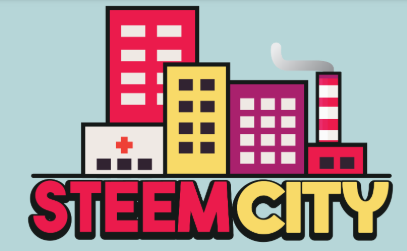 ---
LOTTERY CLOSED - PLEASE DON´T SEND ANYMORE SIM OR CARDS
Hey steemcity members,
welcome to the first round of
STEEMCITY LOTTERY
As the rush for cards is huge and meanwhile the most popular cards are offered for far more than 4 STEEM on NFT Market, I had the idea of a lottery, where you have the chance to get rare cards for small amount.
At first I wanted to start with less valuable cards, but then I decided to get the "BEST" right away:
The lottery win prizes are:
1.Price
1x APARTMENT
NFT - CITY8116
2.Price
Basic Home
NFT - CITY7468
3.Price

How does it work?
Just buy tickets for your participation:
(note: I have changed the ticket price, so that beginners with little SIM also have the chance to participate (before it was 50 SIM for 1 Ticket)
To buy send:
5 SIM for 1 Ticket
1 Homeless for 20 Tickets
1 Immigrant for 40 Tickets
at mfblack
You can buy multiple tickets, whenever you want to.

How to send?
SIM can be send via Steemengine
NFT (Homeless/ Immigrants)- can be send via CITY
or via https://next.steem-engine.com/wallet/nfts
Important 1: When sending Token or NFT never use an additional @!!
Important 2: I can´t see, which NFT a person send for me. So please write a comment under this post with the card name and the Nr. of the NFT (f.e.CITY1234). I will check this an give you the tickets.

Winners
5 days after post release (on 27.02.2020) i will draw 3 times by random generator the winner numbers and told them in a second post.
GOOD LUCK TO YOU!

Advertisement
If you wanna know more about STEEMCITY SIM - take a look:
https://steemit.com/gaming/@mfblack/4axdm8-hurry-up-steemcity-is-coming-get-your-airdrop-and-rewards-for-the-first-nft-based-game
Ticket overview:
Ticket Member
#0001 - #0060: inri
#0061 - #0080: wilhb81
#0081 - #0120: atomcollector
#0121 - #0122: tsnaks
#0123 - #0142: wilhb81
#0143 - #0162: themightyvolcano
#0163 - #0222: pkocjan
#0223 - #0242: debitcoin
#0243 - #0258: methus
#0259 - #0298: citrus-soap
#0299 -#0318: summertooth
#0319: bosmob