Confusion reigns, is it a Tree or a Shrub? Various Cycads are found inland, in the mountains and coastal regions, extremely hardy being frost-hardy, fire-adapted and drought-resistant. Pretty prehistoric if you ask me.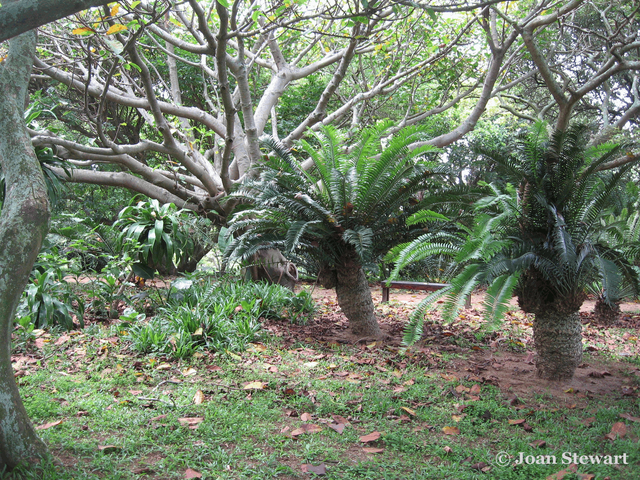 The fist photo was taken in the Crocworld Conservation Centre near Scottburgh on the South Coast (down the road from Durban), it used to be a farm, but no longer it is now more a place to nurture nature. Bringing people closer to nature and animals alike.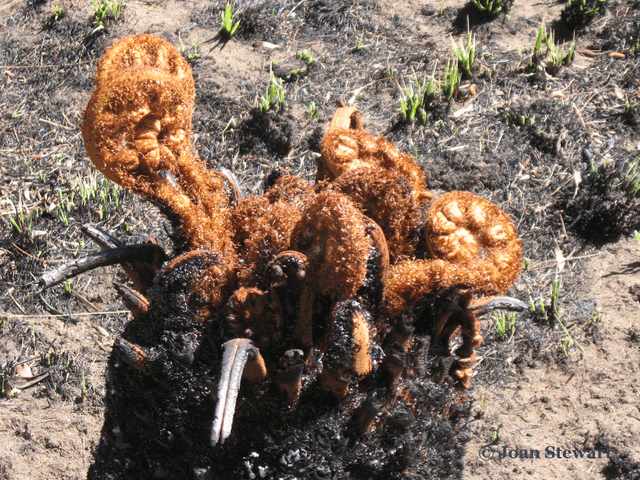 Above is a Cycad after winter fires blew threw the Drakensberg mountains, below is the rebirth of fresh leaves appearing in spring.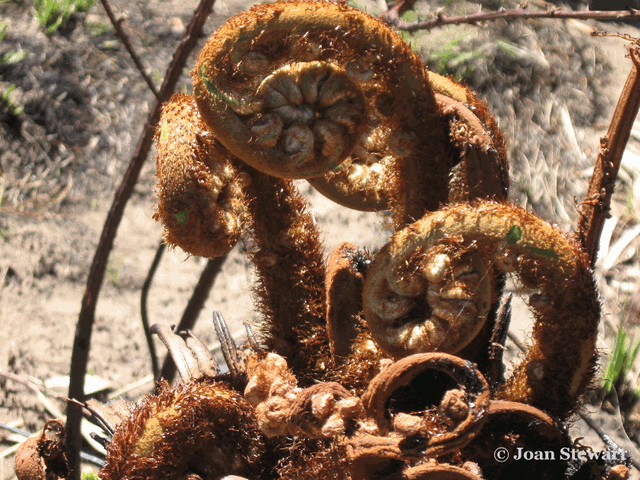 Some thirty-five years ago when we first moved into our home, I purchased a cycad from the local nursery (they now require permits and may not be moved).
Cycad in my garden, the original died off and luckily I had moved a seedling to a new spot (not a good move however it now encroaches the path).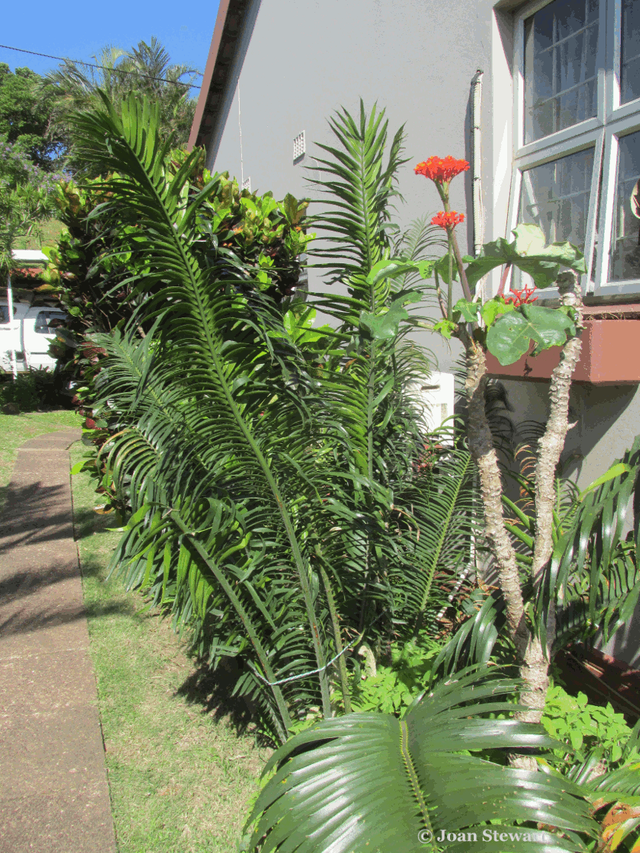 When next I see another seed grow it will be moved into another super sunny spot which they love.
Below photgraphed today, the fresh shoots rising up, it is spring down here in the south.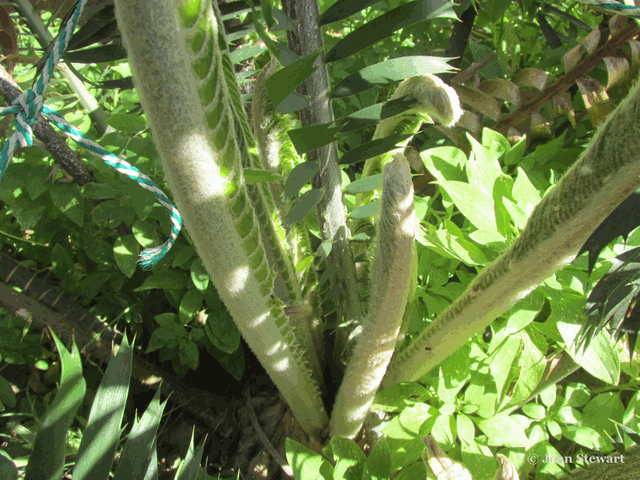 Cones when in 'flower' showing when the original came into seed and is quite a sight, sadly the plant died off shortly after this.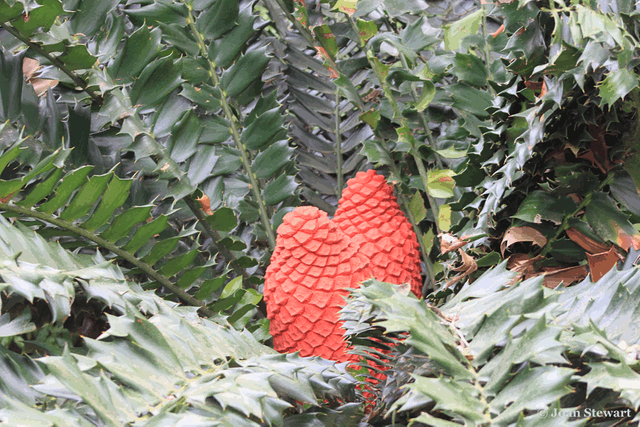 Cycads are such Hardy plants that never give up take up a special place in my garden, a reminder to always carry on. By the way, if you find out if a Cycad is a Tree or a Shrub, please be sure to let me know.
South Africa has been recognised as one of the global hotspots for cycad diversity. South Africa has 38 cycad species (37 species of Encephalartos and one species of Strangeria). Cycads, which date back 280 million years, they have a trunk, leaves and cones, all of which are covered with stiff, sharp spines. Cycads will either be male or female in gender and when they are in a reproductive condition they bear large cones.
Unfortunately this unique, ancient plant has fallen victim to poaching at frightening levels. Of South Africa's 38 cycad species, 3 are extinct in the wild, 12 are critically endangered, 4 are endangered, 9 are vulnerable and 7 are near threatened. The BIGGEST threat facing cycads is poaching plants from the wild to supply domestic and international trade, often the poached cycads are damaged beyond repair and die, resulting in more cycads being poached to satisfy demand.
In South Africa, the indigenous Encephalartos cycad species is protected under provincial legislation and/or the National Environmental Management: Biodiversity Act 10 of 2004. Very importantly various permits (issued in terms of the Threatened or Protected Specie's Regulations and/or provincial legislation) are needed for activities related to cycads, including but not limited to having cycads in your possession, breeding cycads, moving cycads, buying or selling cycads or picking parts of a cycad. Don't break the law, ensure you have all necessary permits!
Source: Cycads of South Africa
Photography is my own:
Canon PowerShot SX160 IS
F-stop f/4
Exposure time 1/500 sec
ISO speed ISO-125
####This post photography share about South African Cycads in Tree Tuesday - my contibution to @old-guy-photos

Team South Africa banner designed by @bearone