Motorcycle Tales: Riding to Uttarakhand, India
Hello Friends, Hope everyone's enjoying the weekend. Thanks for showing your love to the Uttarakhand ride teaser and its time I share my day 1 ride details here.
I'm someone who's always up for an adventure and this time it was no different. Except that the trip was to start on a Monday and I was little skeptical about getting leaves from office. Deepak (@xtrememotoadv) had already given me an idea of this trip however the dates were not final so couldn't wrap much in office.
Ceat Tyres and Xbhp had reached out to Deepak to test the new tyres Tyre Name and give reviews on the same. This along with Naive Roads of India was a win win combination.
Those who don't know Naive Roads of India – It's an organization that has taken the responsibility of uplifting the villages from Uttarakhand. They explore the roads less taken and tie up with locals by helping them set up comfortable home stays and send them tourists. We wer expected to reach out to those stays and come back with reviews on what's good and areas they need improvements.
Add on to this trip was the very capable team THC – Travel Hungry Cooks. Check their NE videos on YouTube and you'll definitely be floored by the quality of work. Team of 3 travels to various places, stays under the billion stars and cooks as they explore.
Trip was fixed and we planned to leave on 7th May. Deepak and I will be riding our Dominars while team THC will be accompanying us in their TATA Tiago. Night stay was fixed to Jhimar which is some 330 kms from Delhi and should be taking close to 7-8 hours. Route would be Ghaziabad – Hapur – Kashipur – Ramnagar – Marchula – Jhimar. While riding on plains are boring but the traffic kept us glued and the smooth UP highways ensured we don't break often.
First stop for the day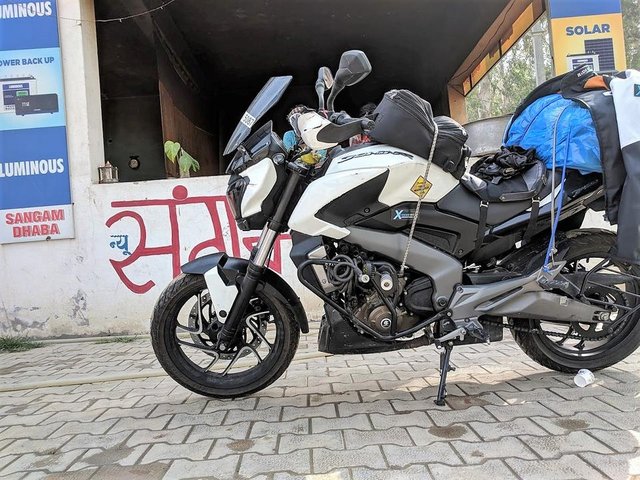 As Sun came up the weather became unbearable and we stopped twice for Sugarcane juice and Neera (Palm Nector/ Neer - local drink) do try if you are visiting in this side of country. While we didn't like the taste initially; the flavor took over and it was an instant refresher.
Crossing Jim Corbett and the traffic eases giving us time to enjoy those small hills. Left turn from Mohaan and the whole scenery changes; the wind turns to cool breeze and roads starts throwing curves after every 100 meters.
First view of Hills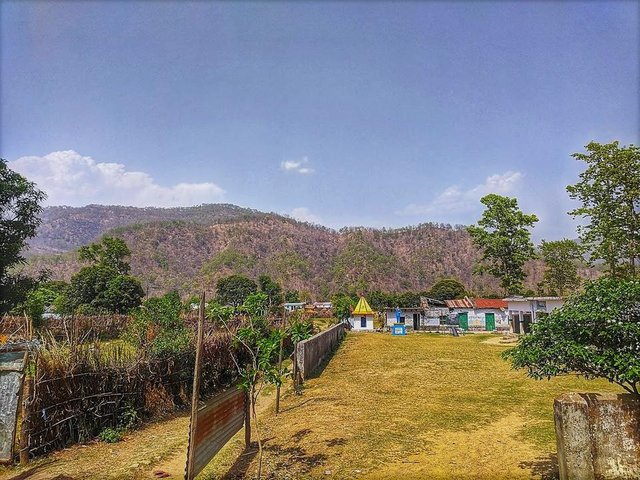 The area has rich flora, exotic mixed shrubs and mango trees that add to the whole excitement of riding in this area. The roads are narrow but tarred with absolutely no traffic. Enjoying and stopping several times we reached to this quite town at 6:30pm.
GoPro's working overtime. Battery charging on the go.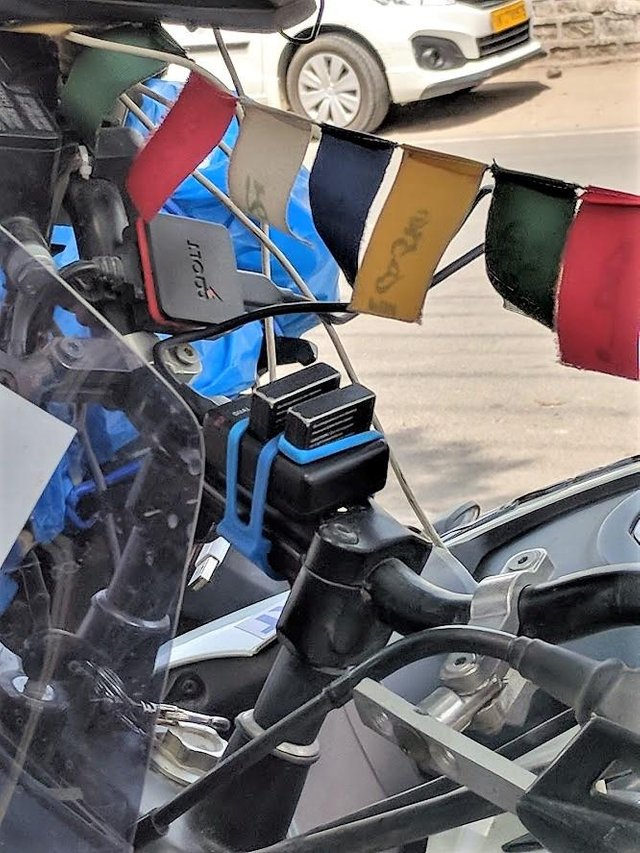 Our companions following us in Tiago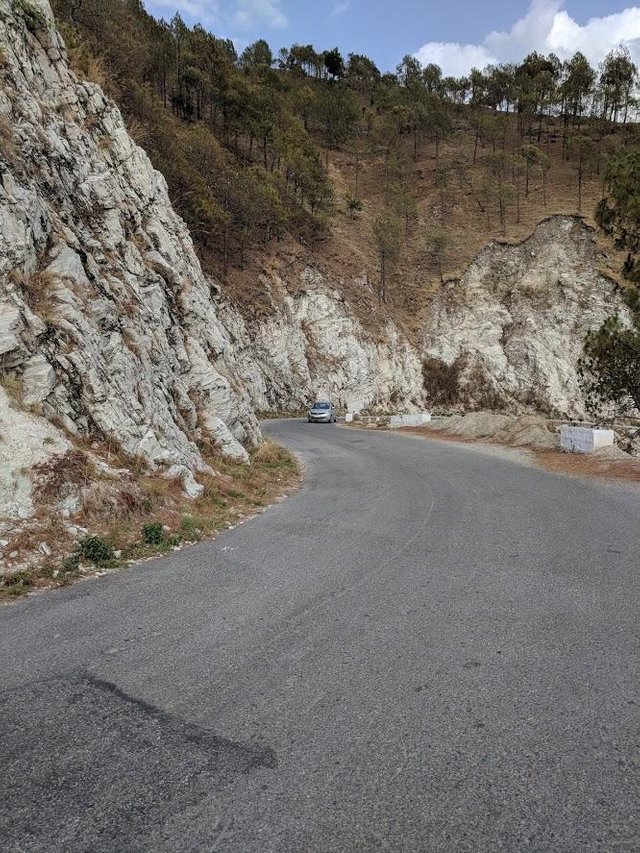 Missed carrying Tripod but that cant be excuse to miss capturing this beauty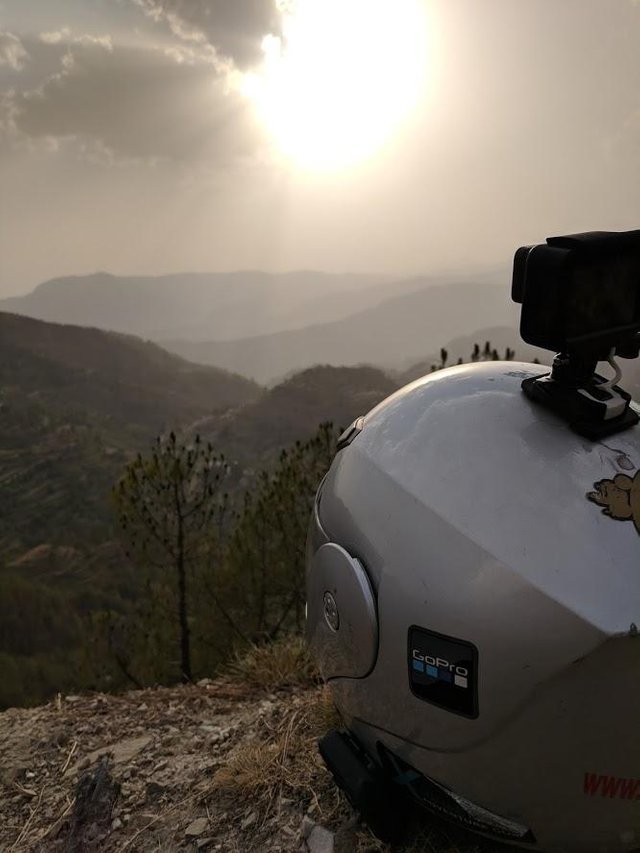 Meanwhile we took opportunity to click ourselves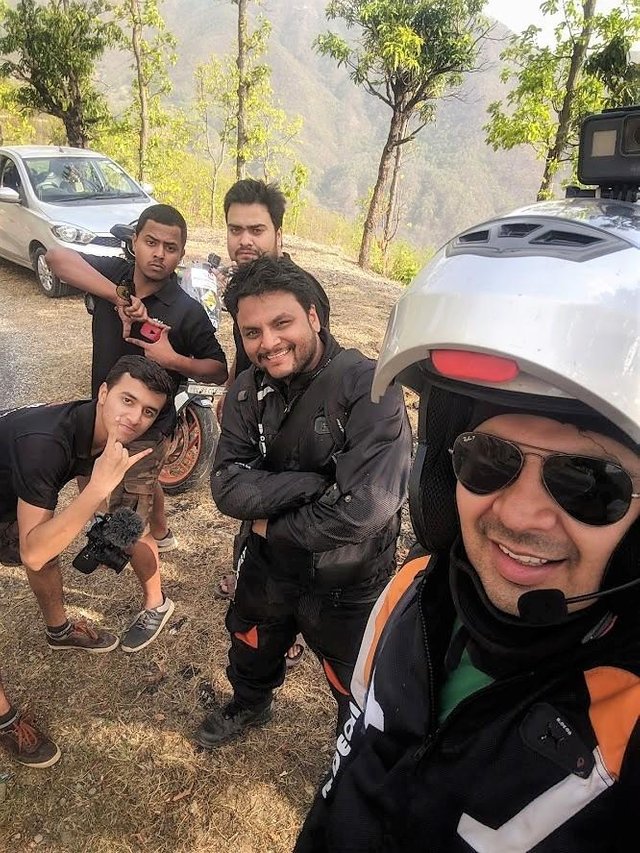 Wanderlust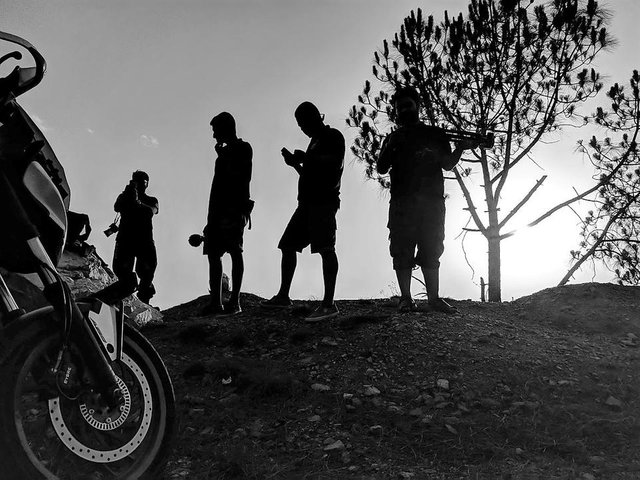 Lunch with a view - Manchula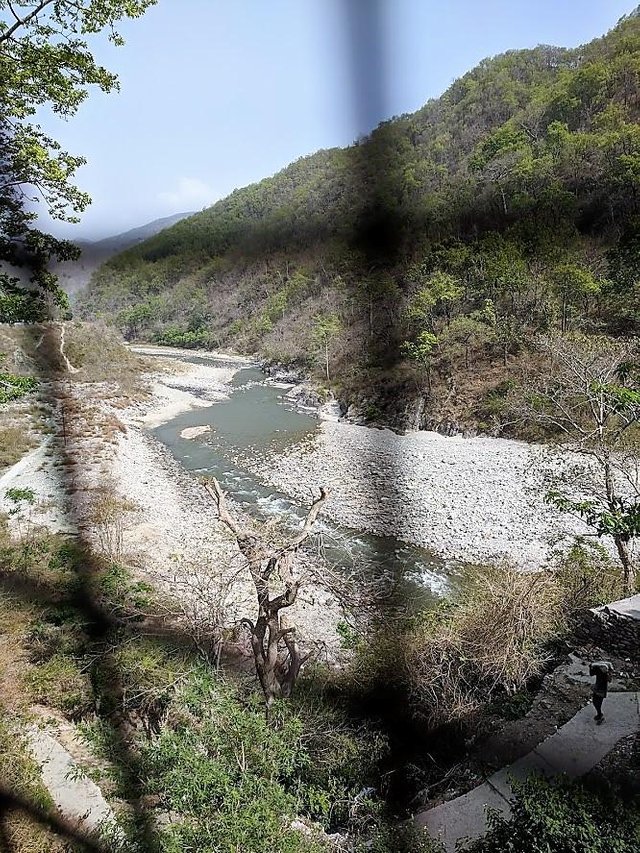 Comfortably sitting at 5800 ft the Jhimar town houses a handful of shops selling basics and here starts our bid to spot our homestay. Spoke with the caretaker and he guided us to take a broken path to reach, few meters and the road takes a steep turn. Me and Deepak spent the next 10 mins riding and talking on intercom on when to stop and turn back. On one occasion I felt my bike was stuck and asked Deepak to help turn it back but viola we spotted the homestay and then there was no looking back.
The homestay is on a side hill and you can see the whole town from there. The weather is quite chilly and must have been around 10-12 degrees which just added to the whole excitement of being here. Hot cup of tea with pakodas made the sunset go to another level. Even more excited when you can just pluck those onions and see them turning to delicious Pakodas. Bonfire and bonfire to keep us warm and a delicious dinner to end our day.
Some Photos from Jhimar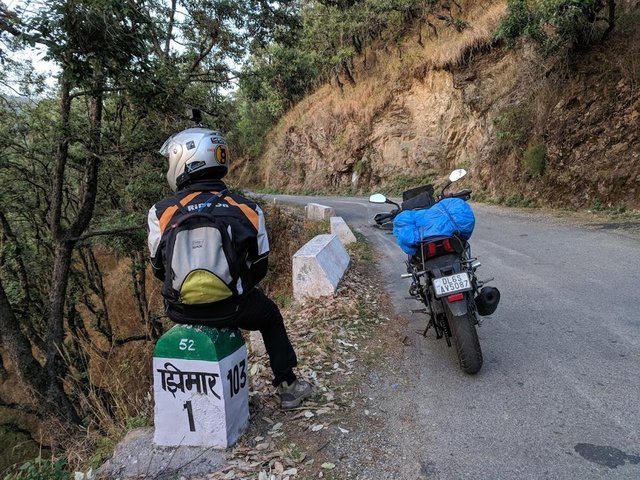 The View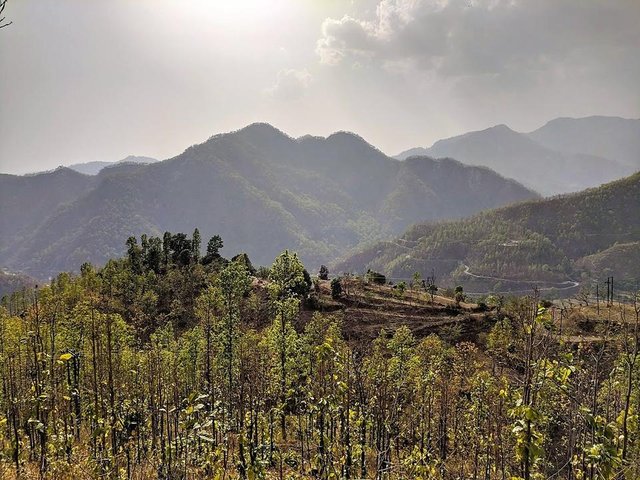 Our stay for the night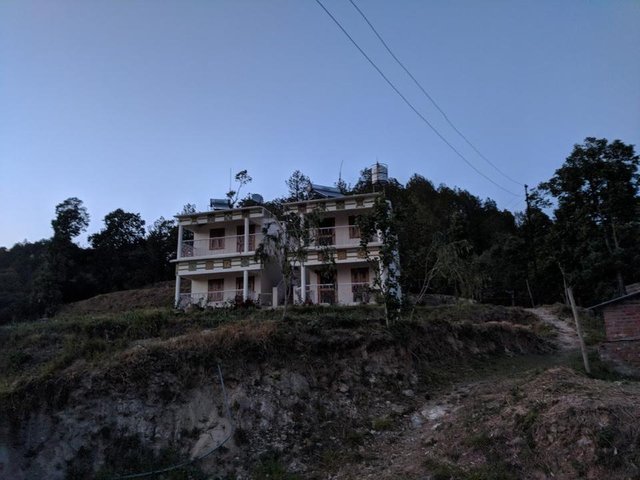 Room was basic but clean and comfortable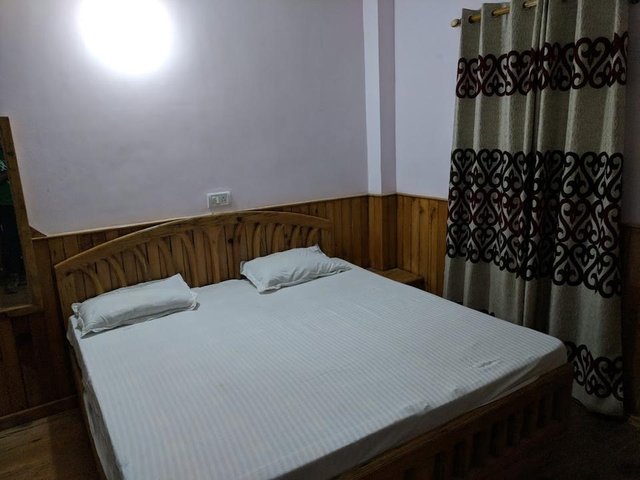 Highlight for the day - the bonfire and Pakodas from freshly plucked onions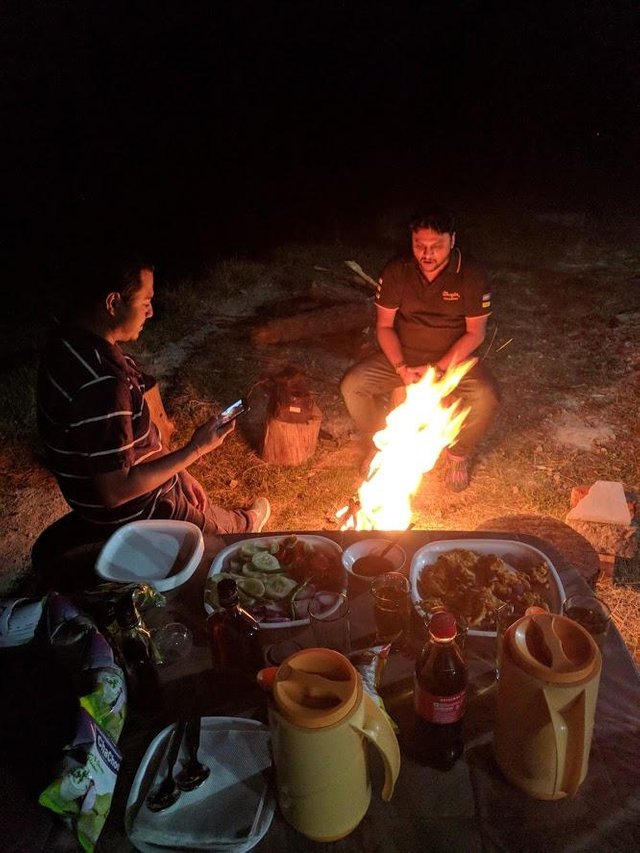 Thanks for reading guys. Day 2 was more interesting as the storm was predicted in this region. Stay Glued and don't forget to show your support by upvoting and following (@thenomadictales).
From the Archives: