Hello, my dearest friends! The capital of Kuban boasts a considerable number of attractions and historical monuments, but quite a lot of interesting places simply go unnoticed.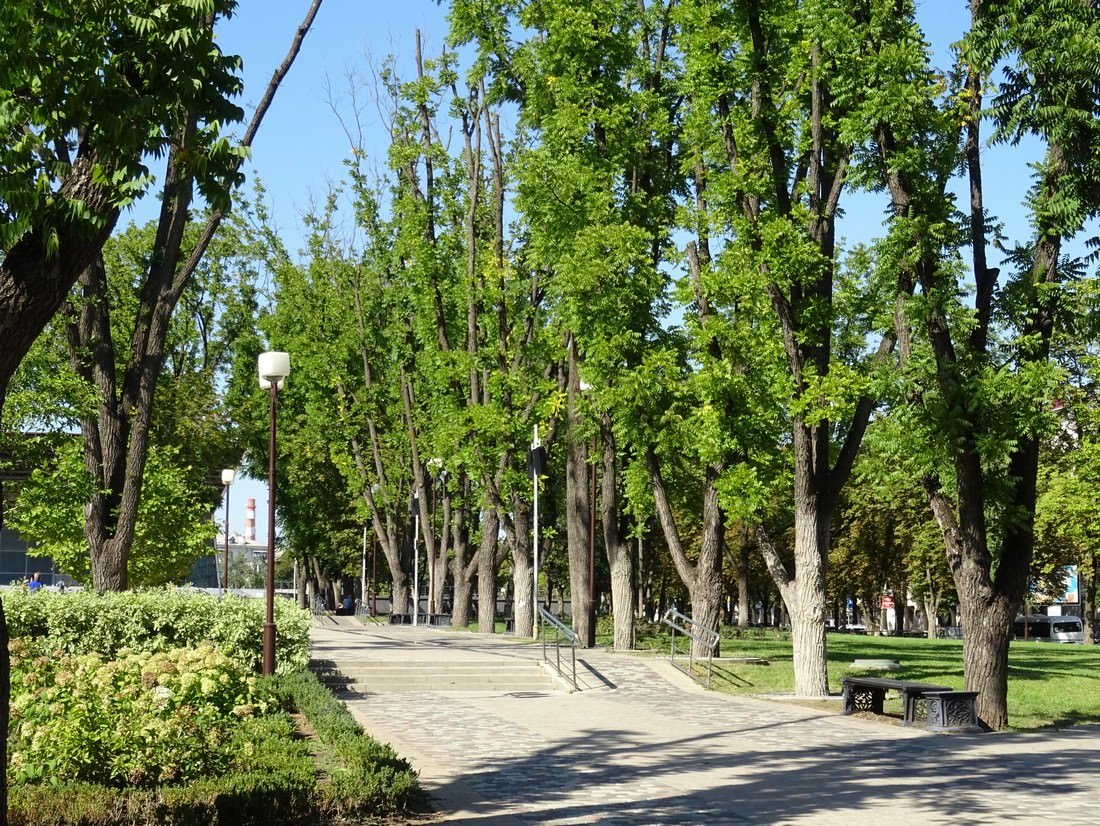 Walking through the well-groomed alleys of the center of Krasnodar could not miss the sculptural composition dedicated to the heroes of the First world war.
A small bronze monument was opened recently, the figures of the Cossack and the mountaineer symbolize the friendship between brothers in arms. After all, more than hundreds of thousands of Kuban Cossacks and mountaineers during the war went to the front as volunteers.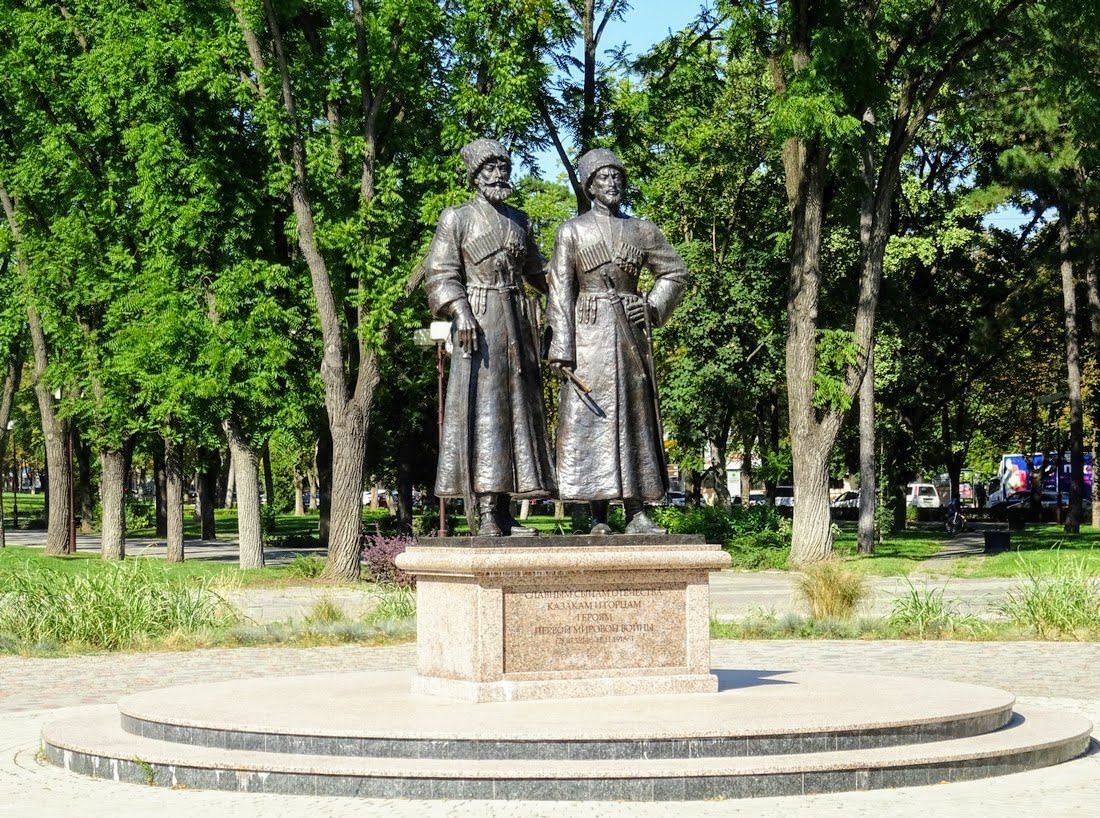 On the monument to the Cossacks and the highlanders izbrisani in national costumes, hats, swords and daggers, and on his chest they flaunt the George cross...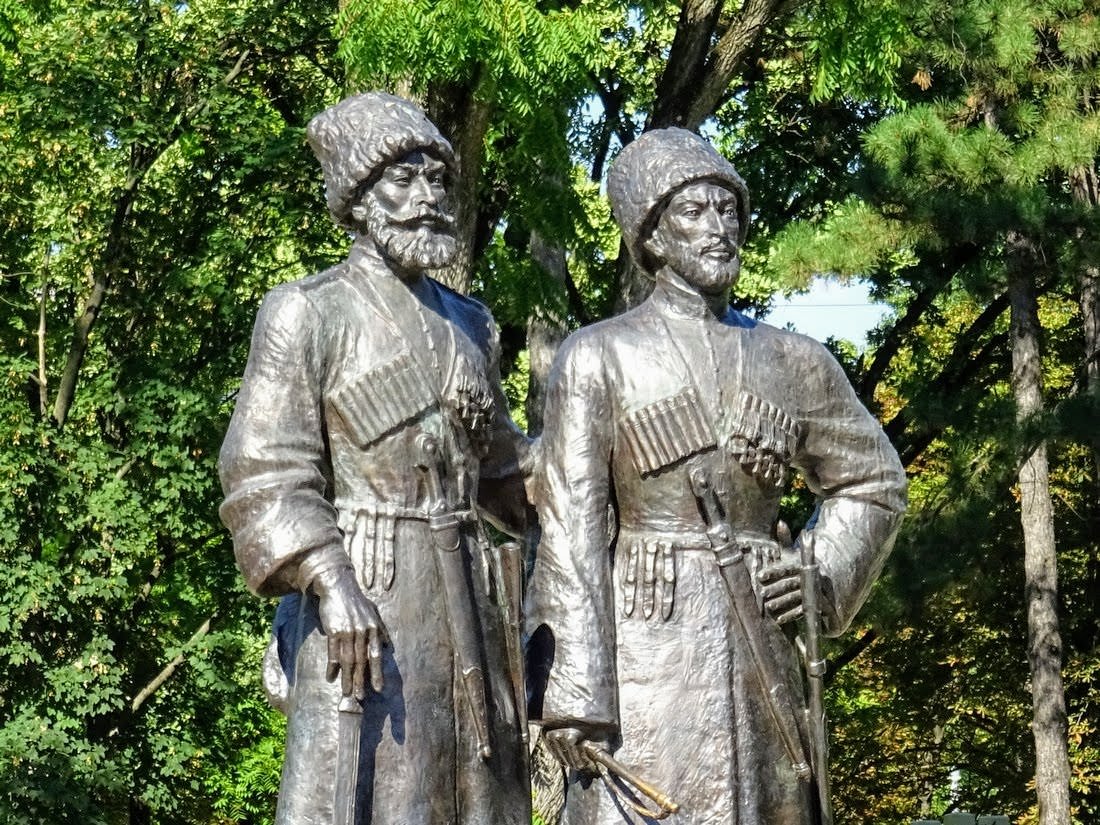 The events here are often collected and Kuban Cossacks.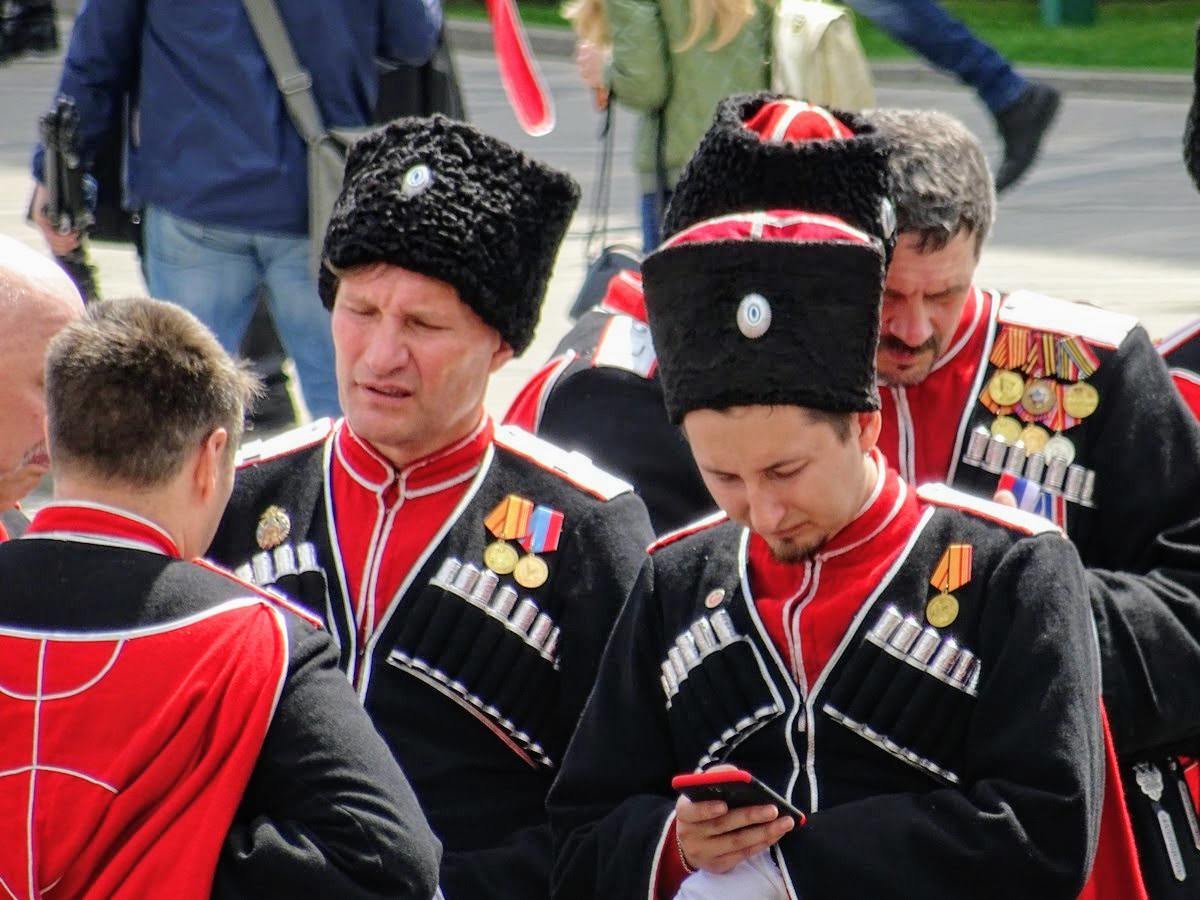 In ordinary weekdays on Alexander Boulevard in the afternoon is not crowded, everywhere flower beds and various shrubs.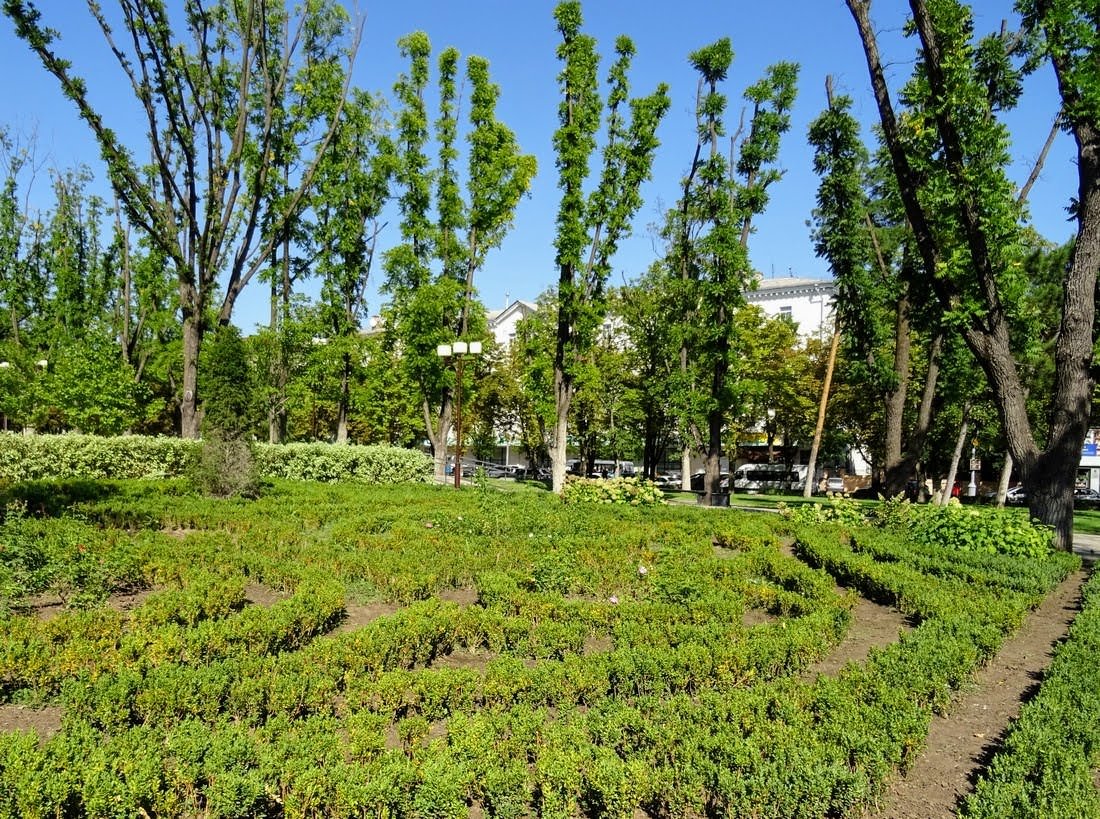 I particularly like this mahonia Holm, which in any weather looks very impressive.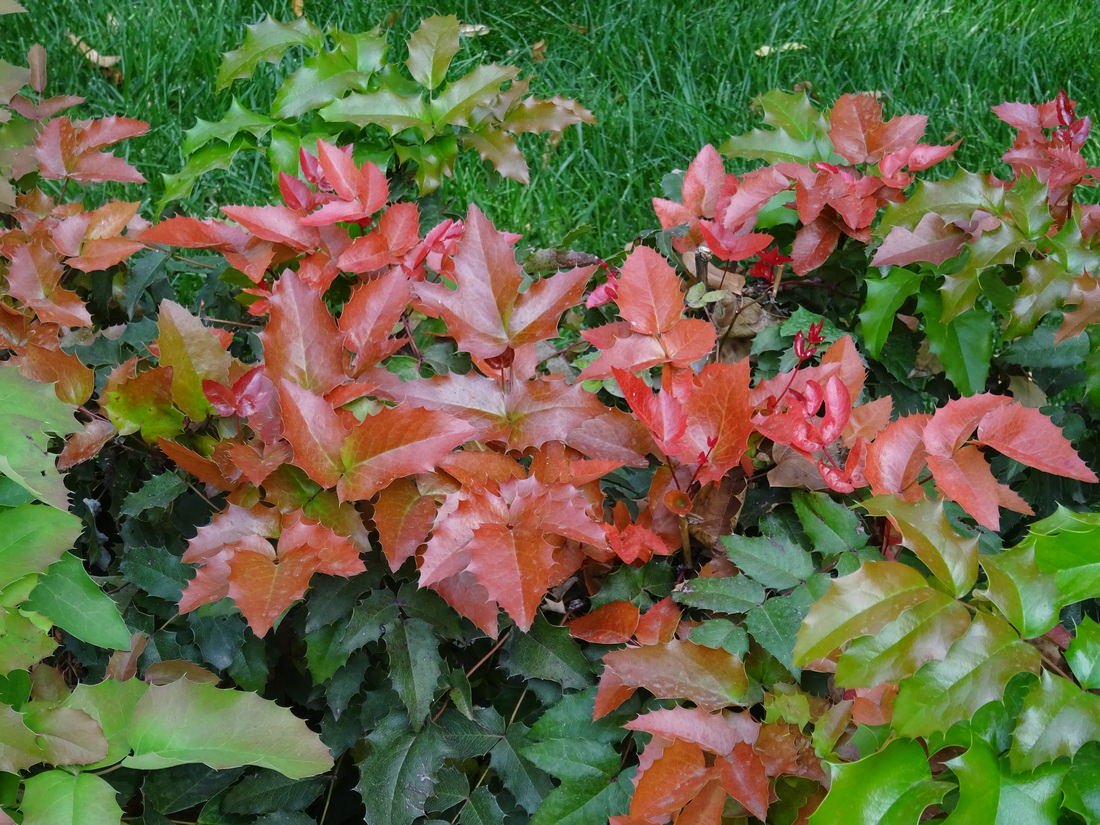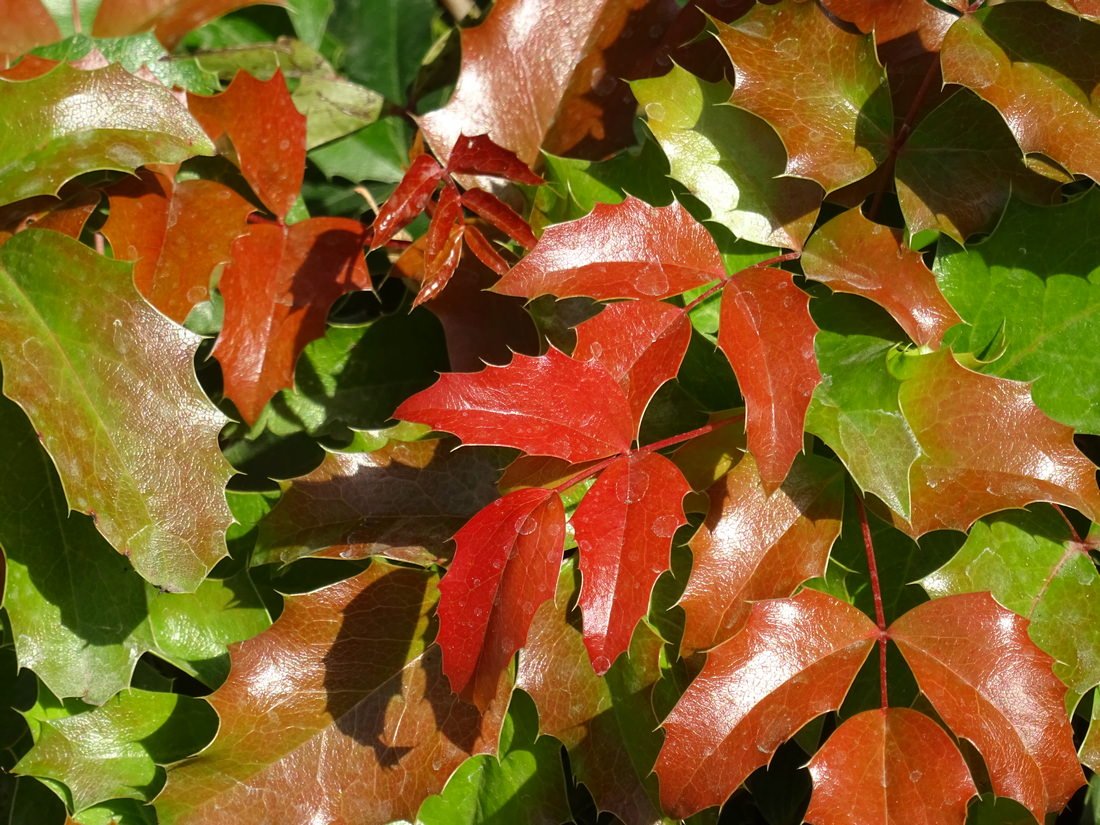 Nearby opened and interesting place called "Bumbarash". This is the most unusual neighborhood in the urban landscape :-)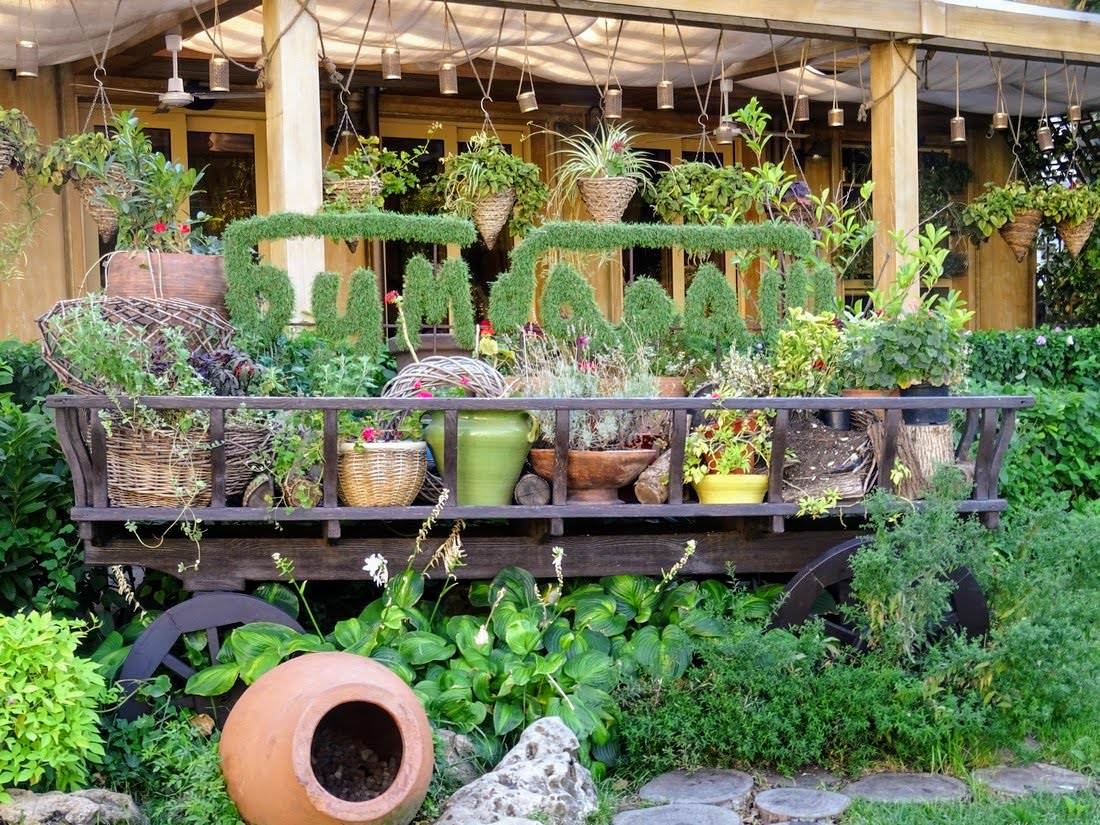 The restaurant of Georgian cuisine is full of Caucasian charm and European comfort.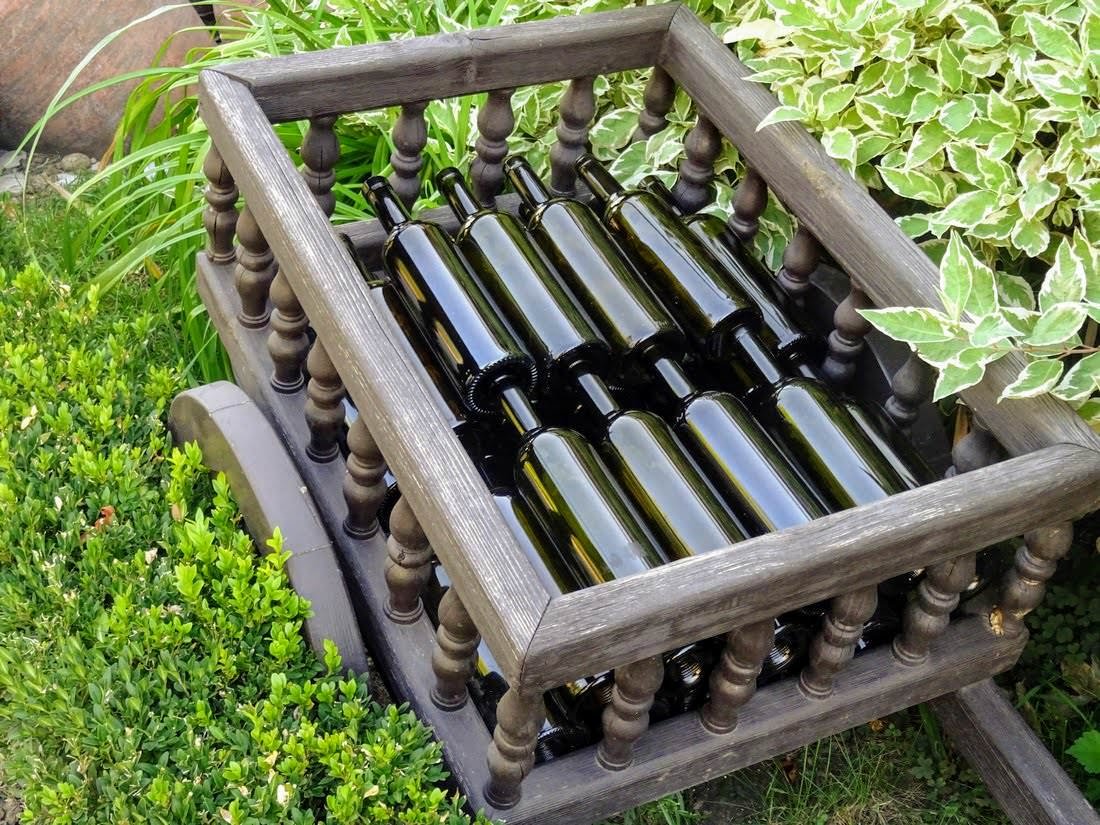 And to admire the wonderful design of the surrounding area is also quite interesting.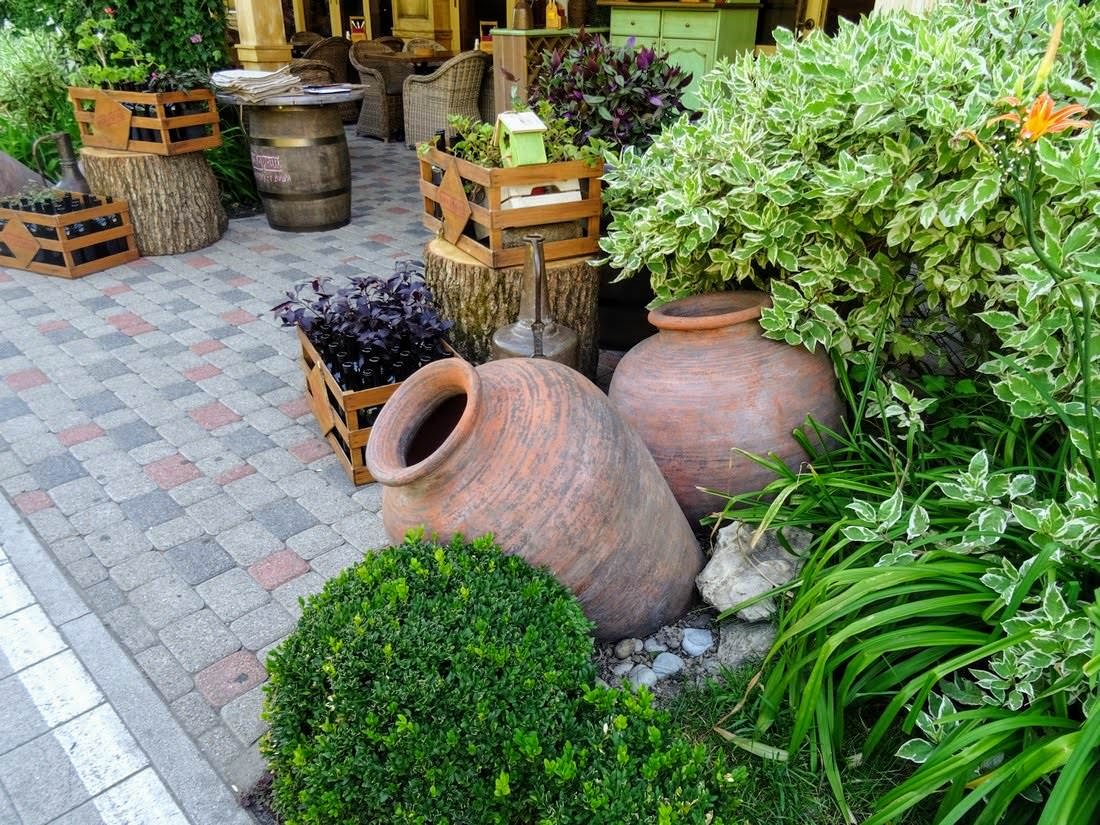 Here even ordinary stones were able to transform :-)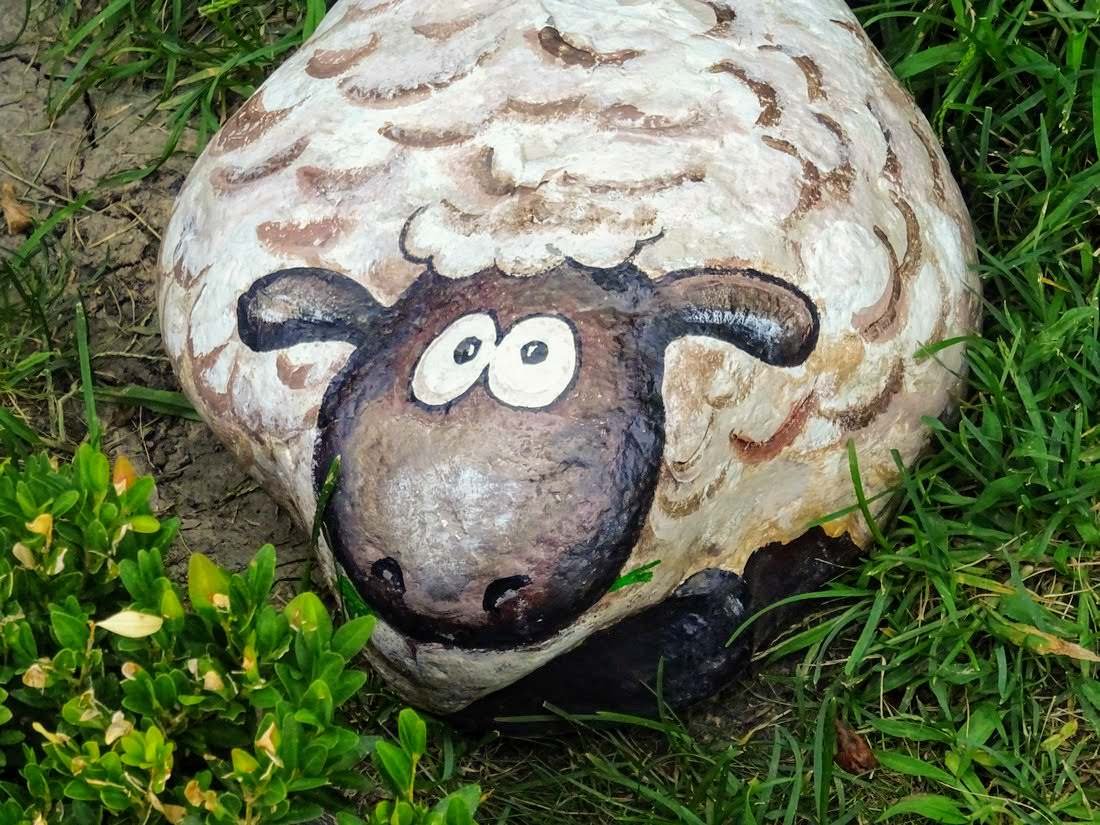 And there are so many flowers that it seems as if you are in a small Botanical garden.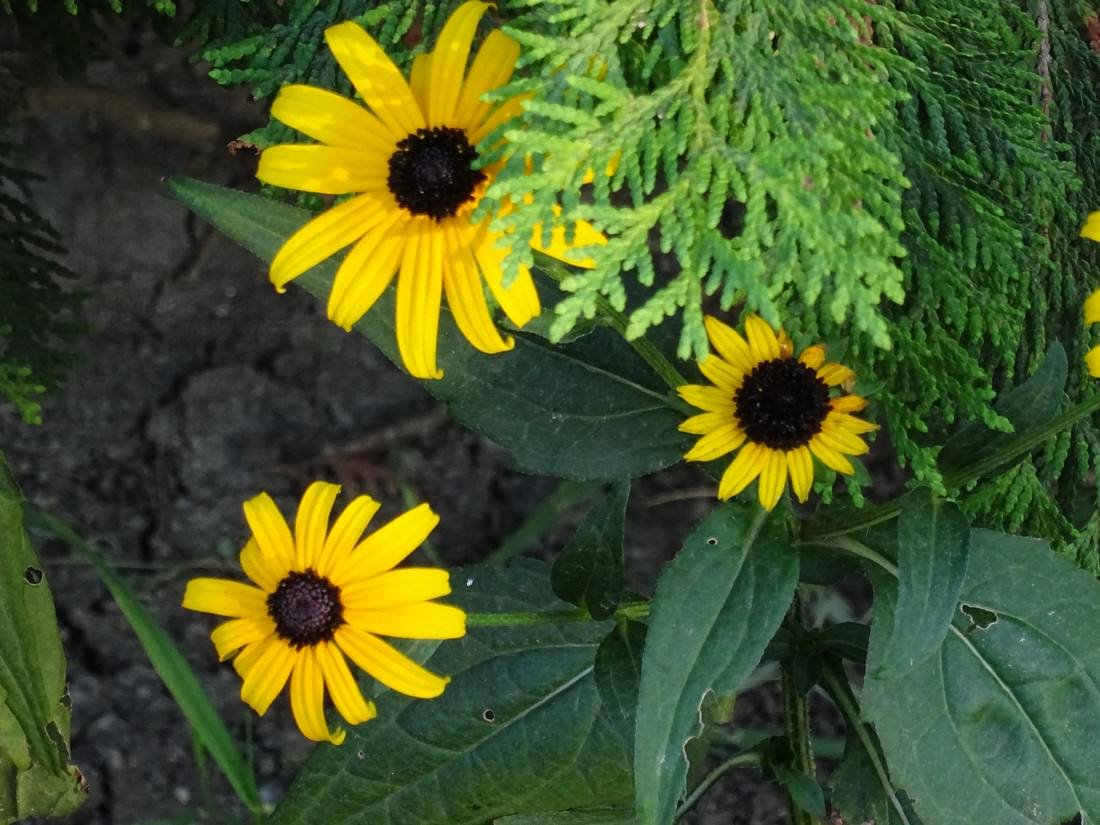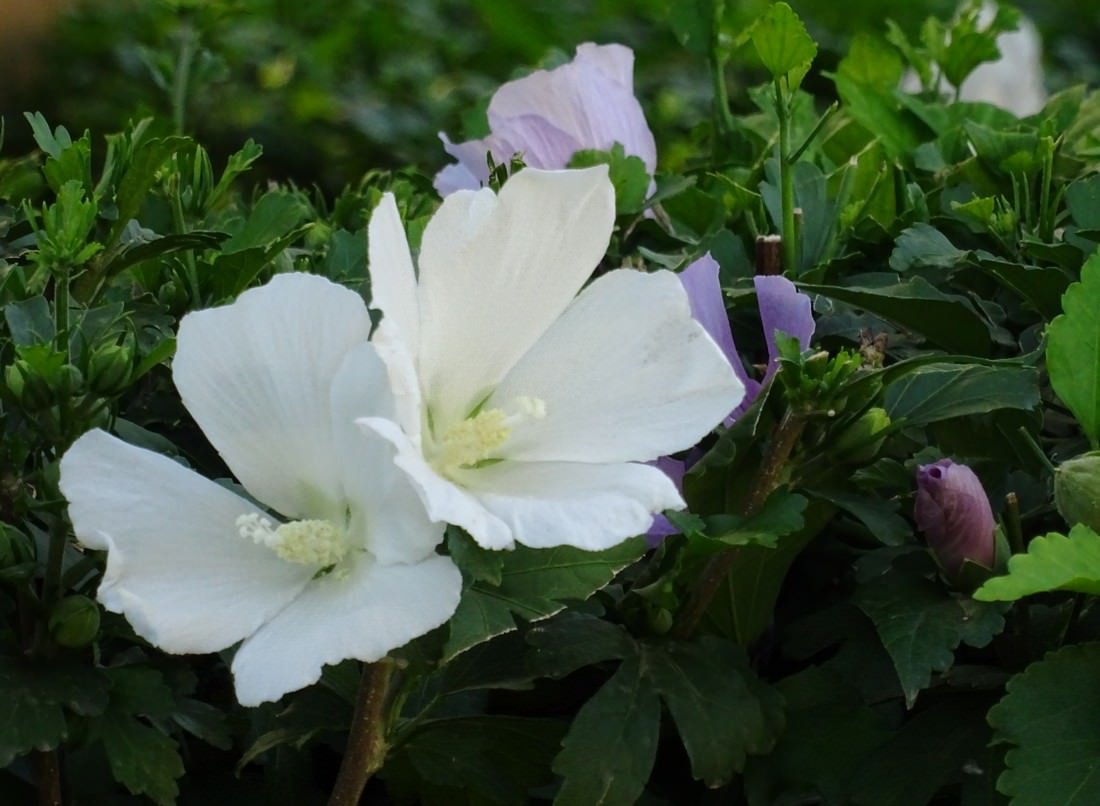 Nearby is another monument of architecture, the house which formerly belonged to the Kuban well-known doctor by the name Protsenko. Now there is an art school named after Vasily Andreevich Filippov, a famous architect of the XIX century.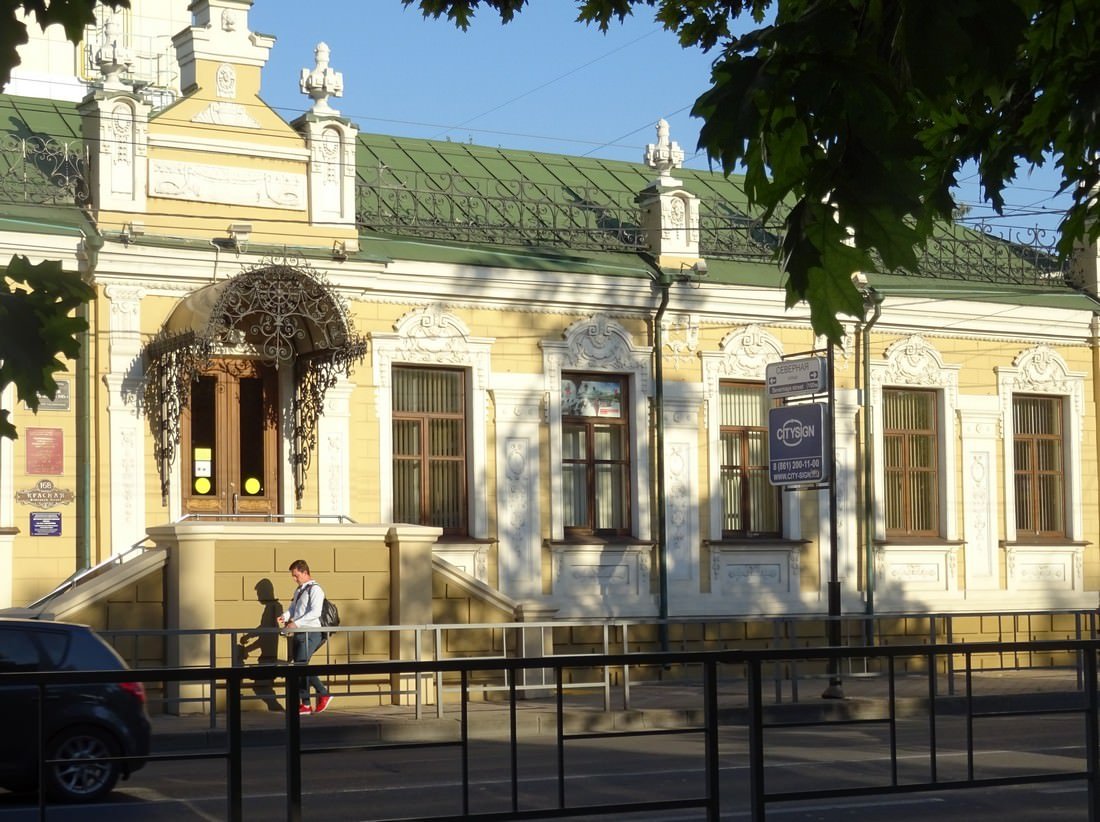 Forged wing umbrellas with patterns, which are usually called visors, and today look great in the urban landscape.
This is one of the most elegant Ekaterinodar buildings, and it is located directly on Krasnaya street. Here the architecture is quite interesting-the simplicity of the lines and the richness of stucco decorations.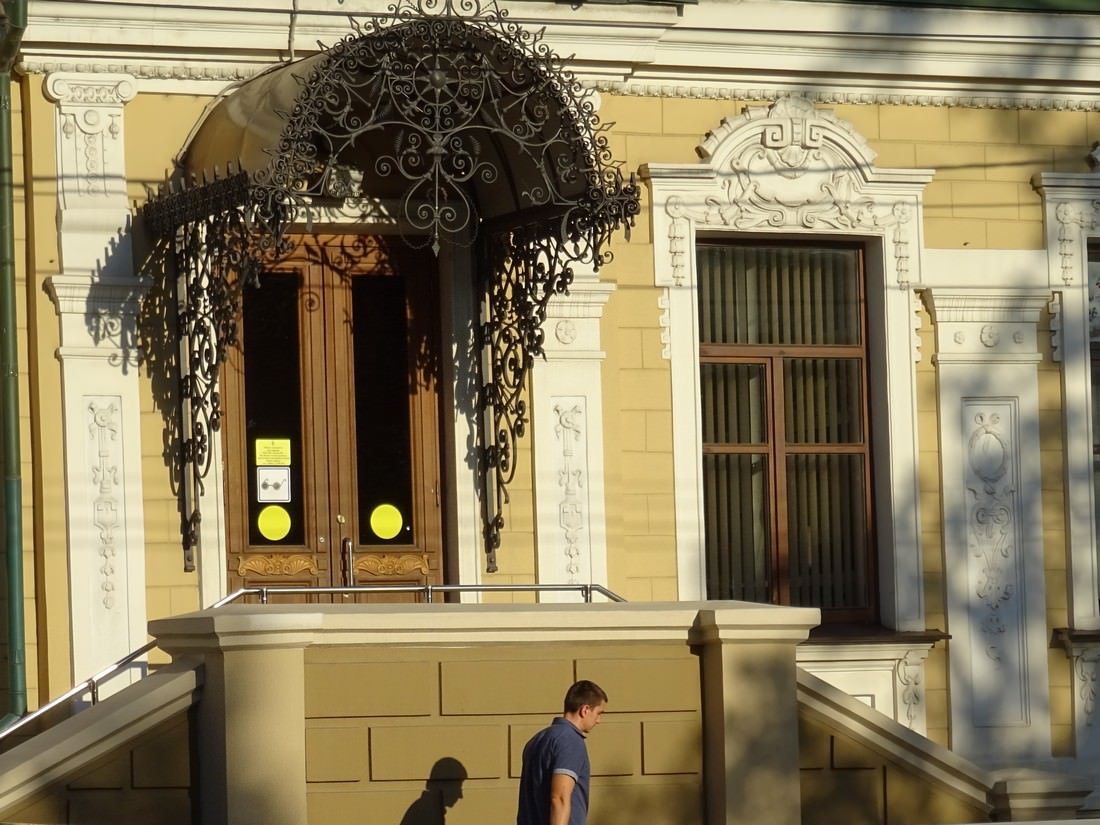 Well, after the restoration work the house became even more beautiful and elegant.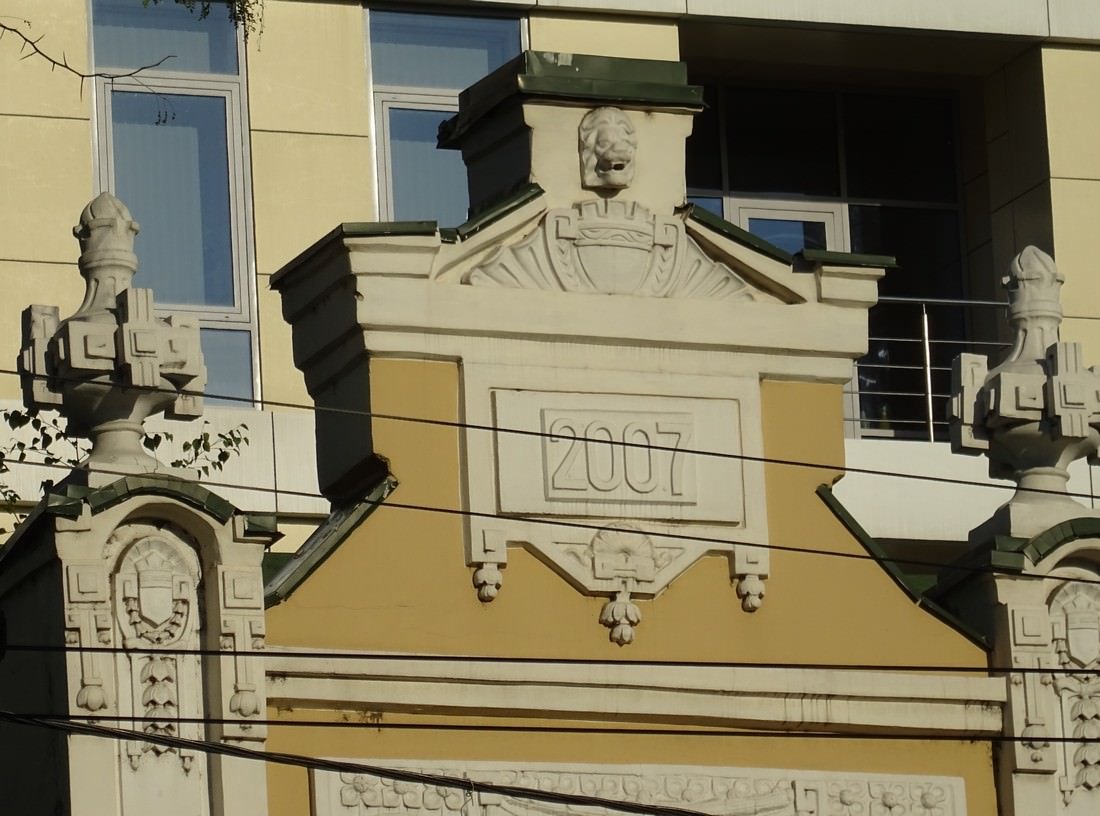 On the roof looks great snow-white spire with all sorts of shapes and original stucco.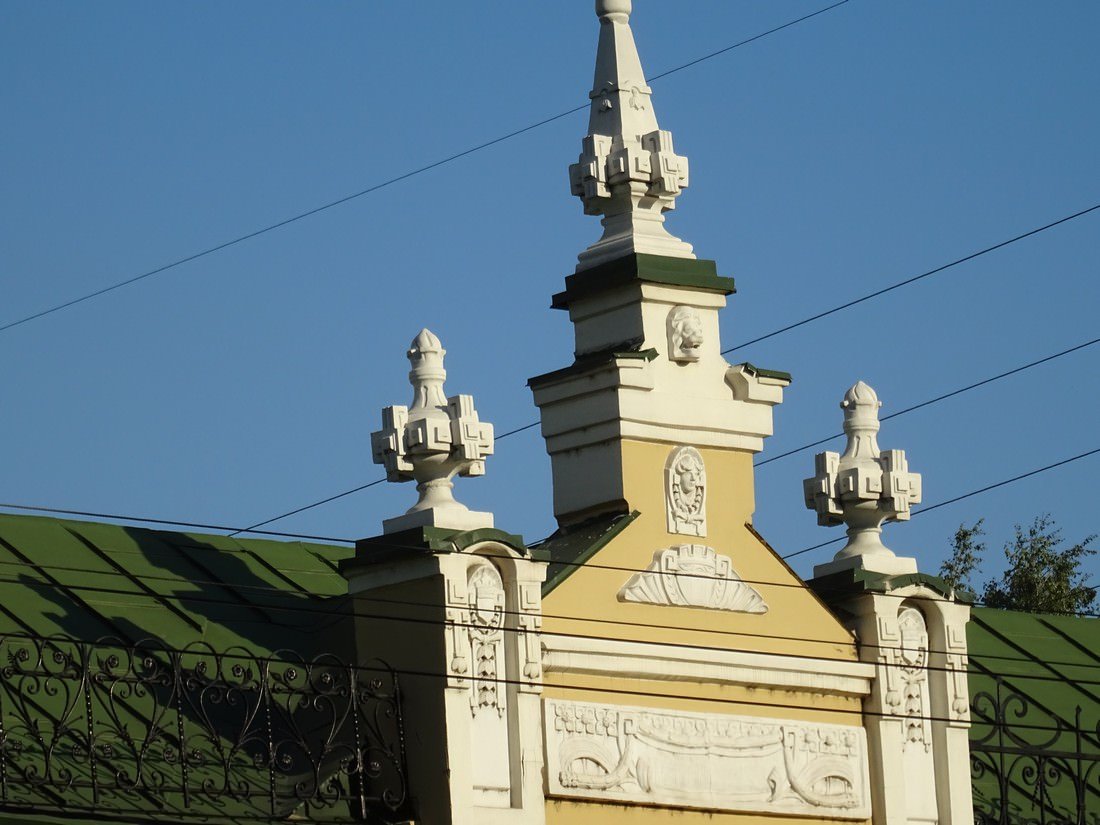 Despite the fact that the road passes very close, it is still comfortable and cozy, full of beautiful flowers.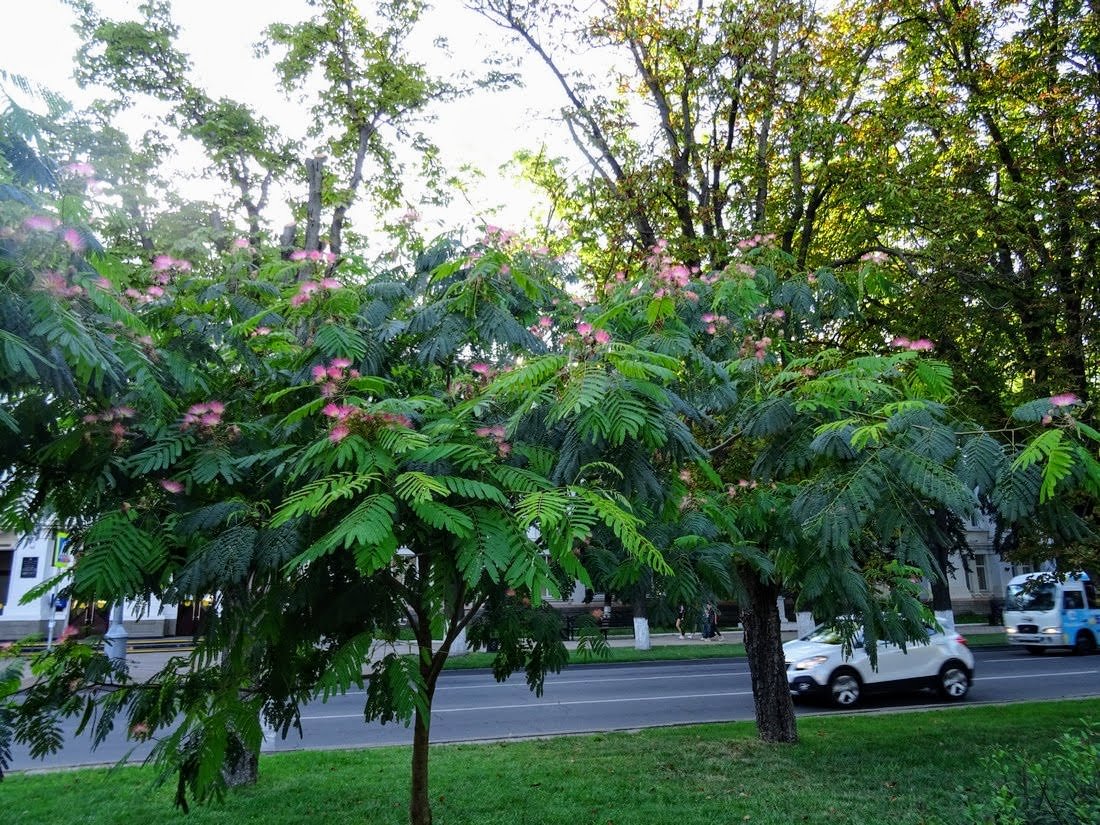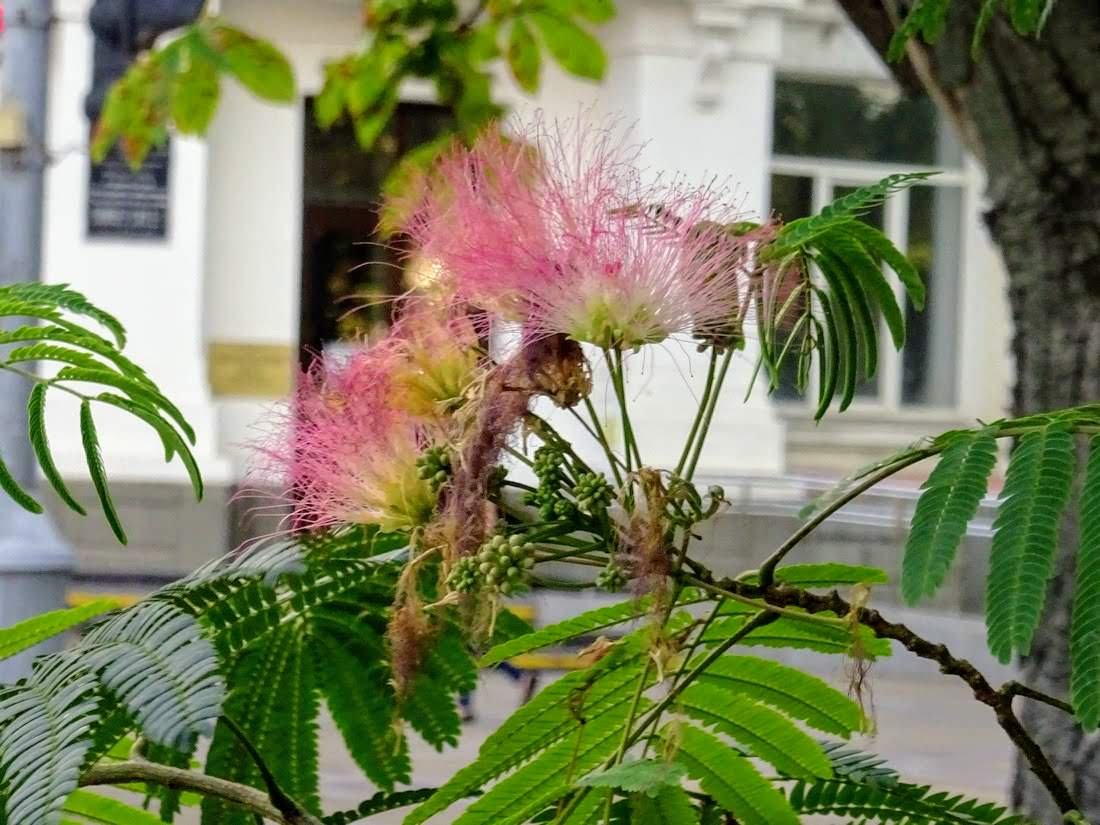 ---
Thank you for Your attention and Your visit. I appreciate Your feedback and comments.
I wish you luck and have a nice day!
Best wishes,