Another day, another hike, and this time in a little bit more snow and less mud. We will stay in Ebnat-Kapelle but will hike up the hill and enjoy the winter wonderland. I'll be honest here though. To get to the real winter wonderland we would have to walk much higher as it hasn't snowed that much this year yet. A bit of snow is better than no snow!
It was a cloudy and foggy day. There was a little bit of sunshine and then we walked in the fog again. After a while it started to snow and when we got back to the hotel it was raining. We had all possible weather conditions in one day!
We started our day with simple but delicious breakfast. After our breakfast we got changed, put on the hiking boots and our adventure could start.
I couldn't stop staring at these pine trees. I like how they contrast with the sky. Even though there is snow already we can still see beautiful autumn colors. It's such a nice combination!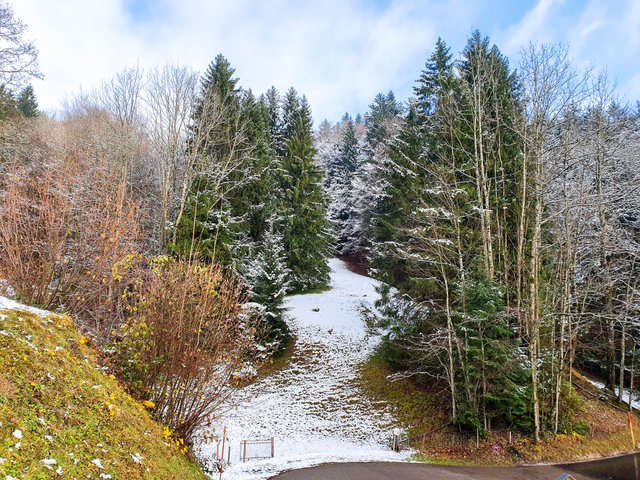 When we were hiking up the hill we could see that we were approaching the clouds. They were changing quickly and we couldn't predict how the situation will be in the next couple of minutes.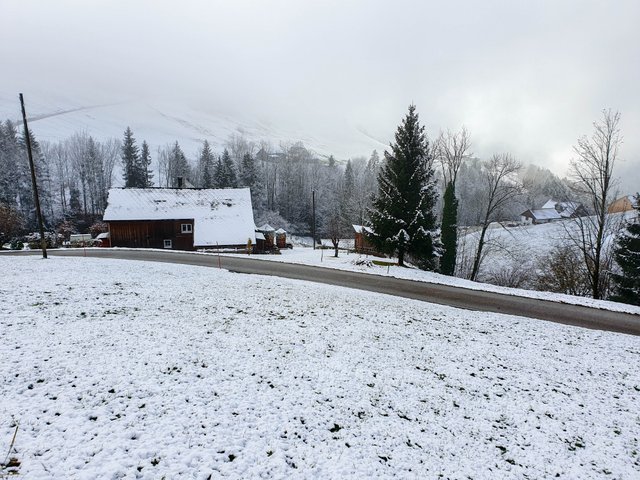 Here we could see a little bit of blue again. I must admit that because of the clouds it wasn't that cold, so we didn't mind that much...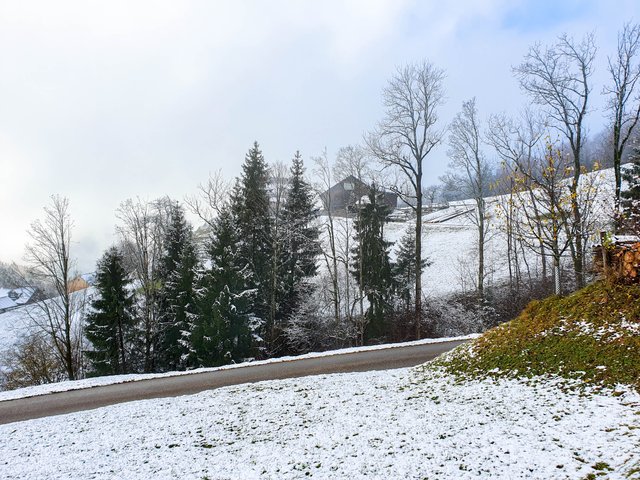 There somewhere in the back behind the clouds are the majestic Churfisten mountains. I will have to come another time again to show them to you...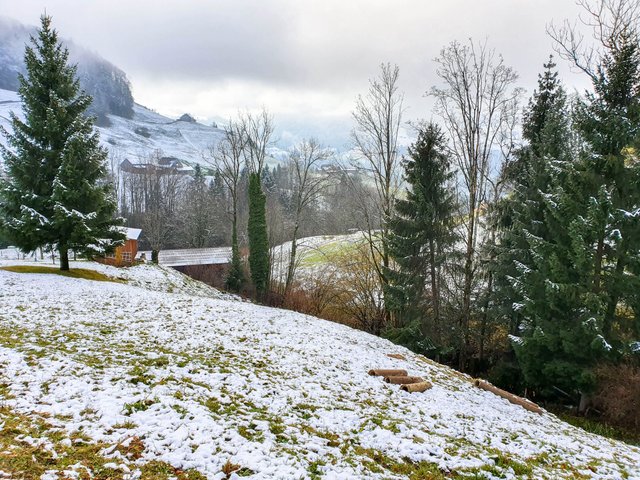 A little fairy tale hut deep in the forest. I don't know if it was abandoned or not as I was too lazy to walk up there.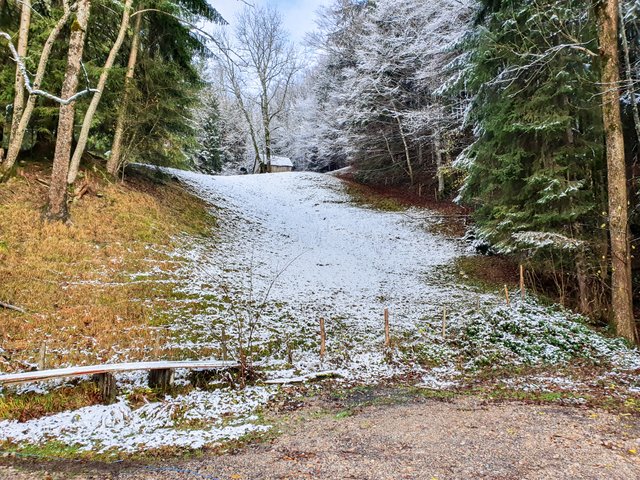 I would love to have a house like this in the mountains. Not that comfortable to get here by car in the winter but it would be worth that view. Yes, there are mountains behind those clouds too!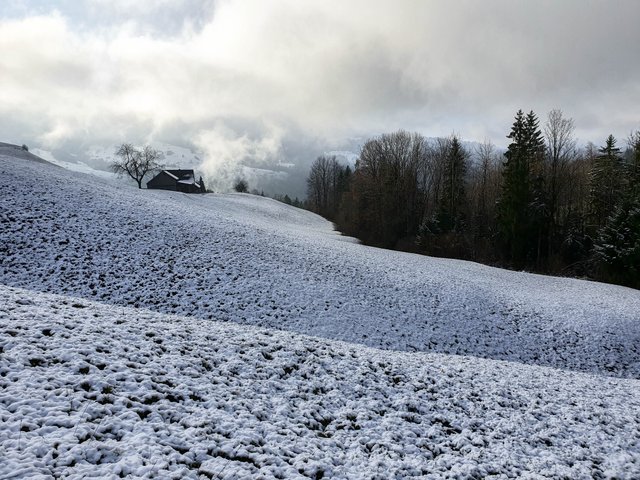 We found a small bridge across a creek in the forest. There was no path on the other side, so I don't really understand its purpose but it looked nice...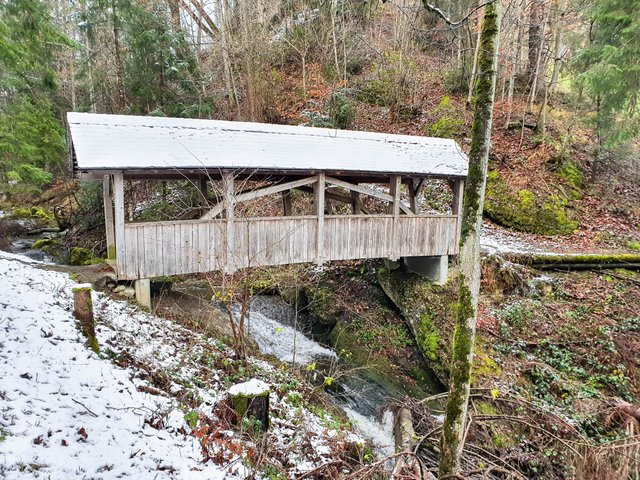 My husband went down to the water and said that it was ice cold. Well, I didn't expect anything else to be honest...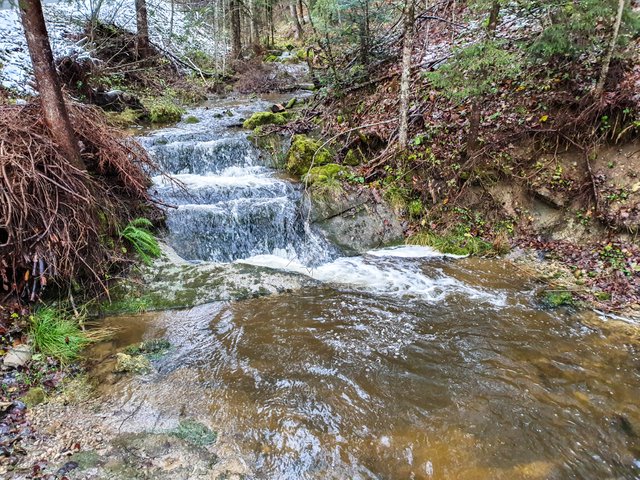 The sun started to set down and we had to hurry up back to the hotel. Days in the mountains are much shorter...
I noticed a sign pointing in this direction showing that there was a school. As there are no other buildings, one of these houses must be that school. I wonder which one as they all look like residential houses to me.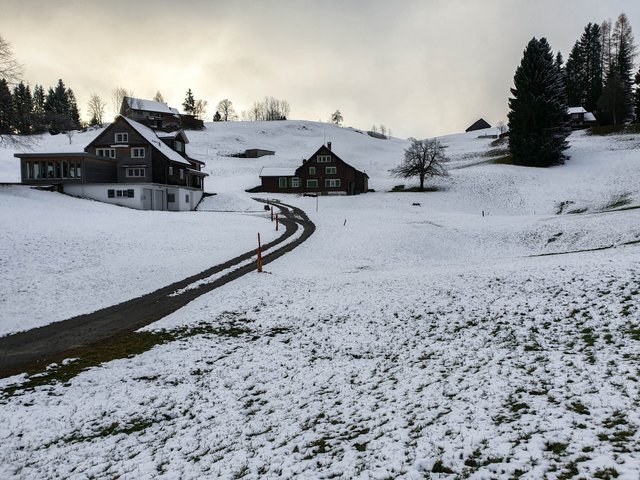 We saw some kids sliding on a sledge here earlier on. They were having so much fun! I remember that I also used to take out my sledge as soon as there was just a little bit of snow.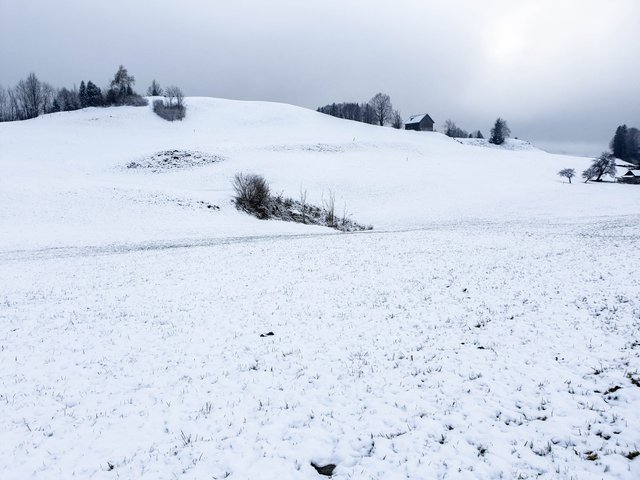 Look at those pine trees!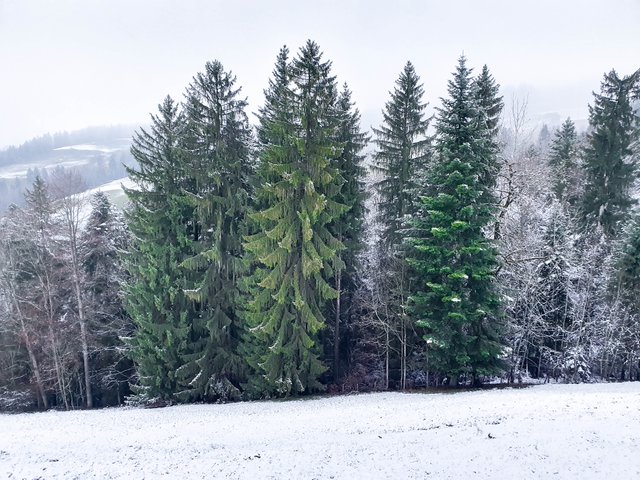 And we're getting back to the hotel. It's hidden behind the trees on the right side. It looks close but it was still almost 2 km away...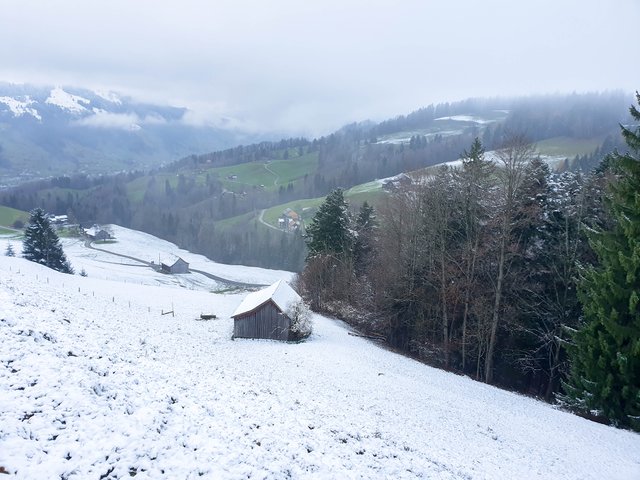 We finally came to a normal road! No more walking in the snow for today. I like those tree branches with a thin layer of snow. It's so pretty!!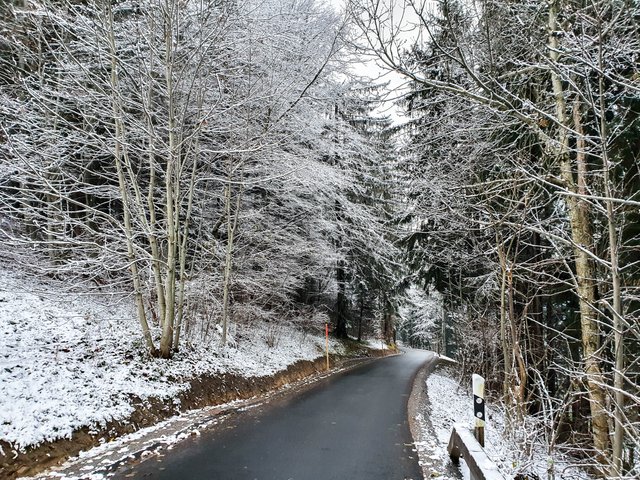 And this is our view from the hotel. This photo is from the day when we arrived.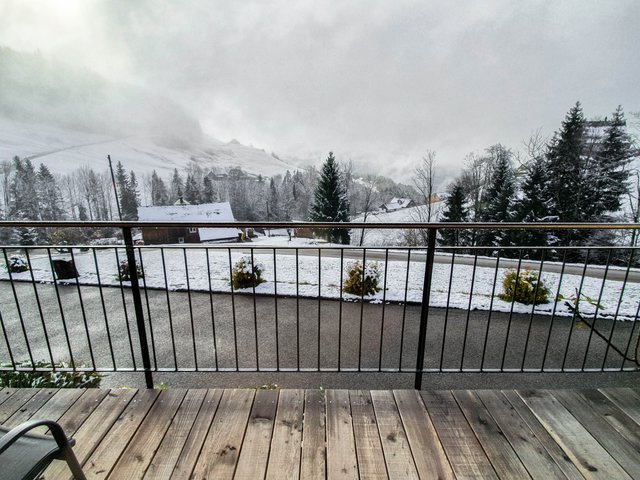 This one is from the next morning..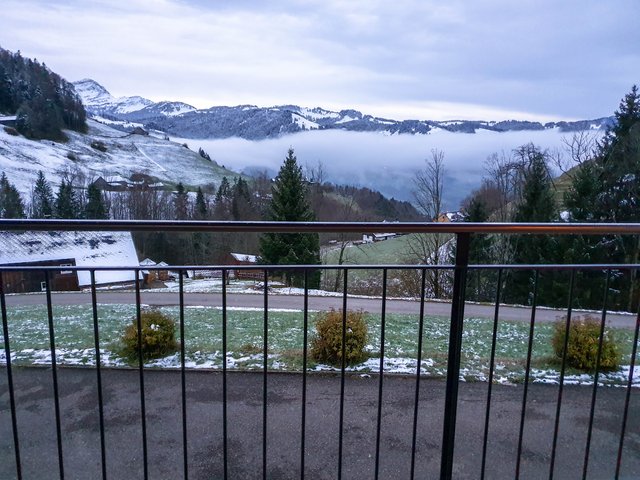 And this one I took 15 minutes later...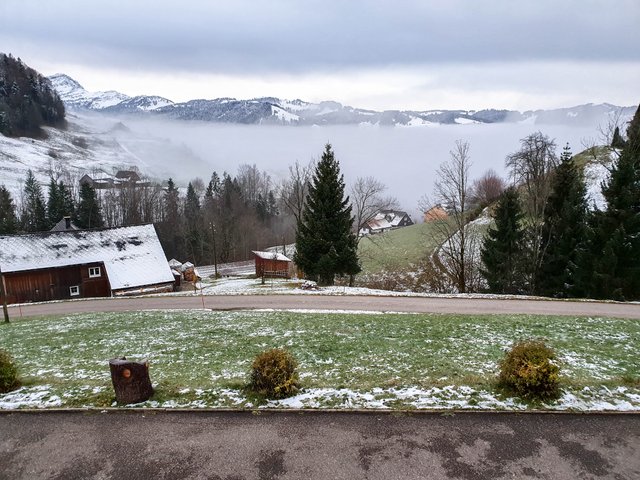 Those clouds were moving up and back down every now and then. It was fascinating to watch.
I hope that you have enjoyed another day with me!
Thank you for visiting!
Cheers!