A trip to the Scary lake and back again.
It's been five months from my trip to Scary lake in Rila mountain and now I decide to write a post, either that there is no time or that I'm to busy with others things and work. I was inspired from @vesytz to write this post when I saw her's. Sorry about the delays and here is my story.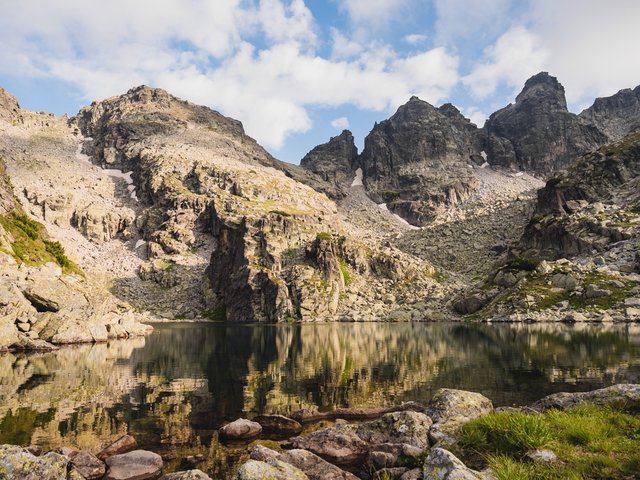 A trip to the Scary lake and back again - 6-8 August 2018
through the eyes of a nobie mountaineer
My wife asks me several times to make a mountain hike with her and some friends a month ago, but I refused it all the time because I am a man from the lower parts of the earth and I don't like heights. But there were several unforeseen circumstances, and for that, I was morally compelled to agree to go on this journey. I had a favor to return :) Also it was a great opportunity to make photos that I admire on the web. It was my first mountain pass for decades.
The plan was for Six days. Two days in Rila mountain - destination Scary Lake and four days in Rhodopa Mountain - circling in huts.
We went from Burgas early and arrive at our starting point: Central Mountain School in the foothills of the Rila mountains (You can go there by bus from Samokov city.)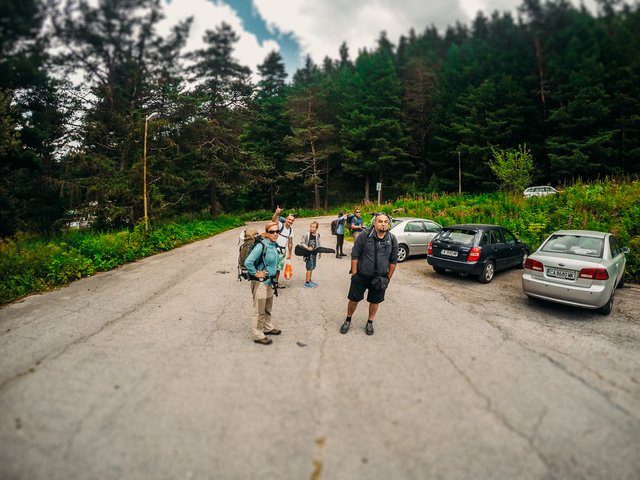 After parking the cars we start to prepare the backpacks, left the overpacked luggage and took only the necessary for 2 days, food and drinks of course. I never thought it could weigh a backpack so hard, looks like there are rocks inside. We were eight people, four men, two women, and two children. I agreed to go because of the kids, I thought if there were children it would be easy. Hiking is not like cycling, it's harder as I found out later.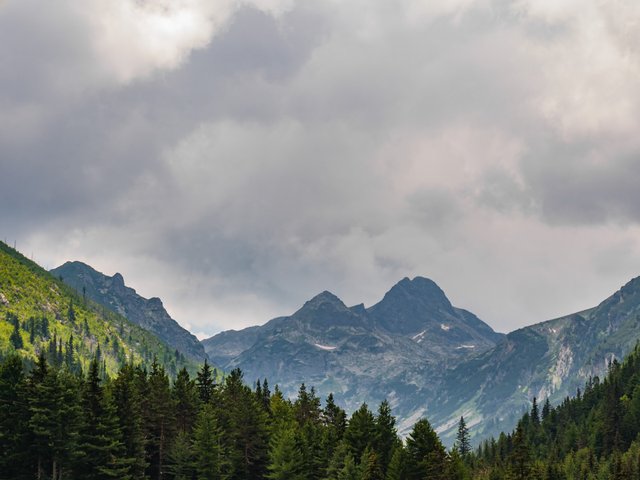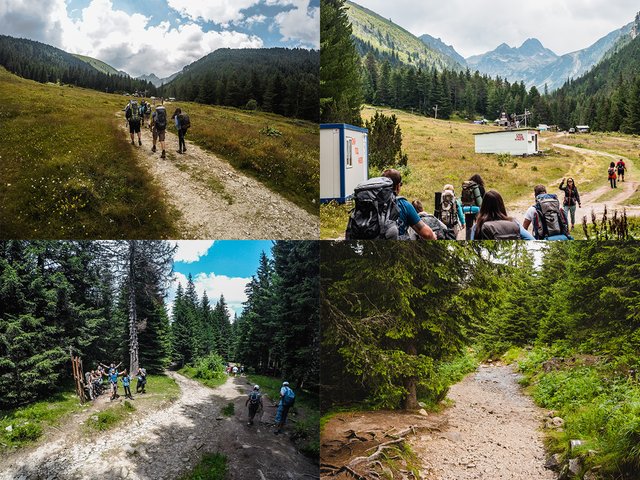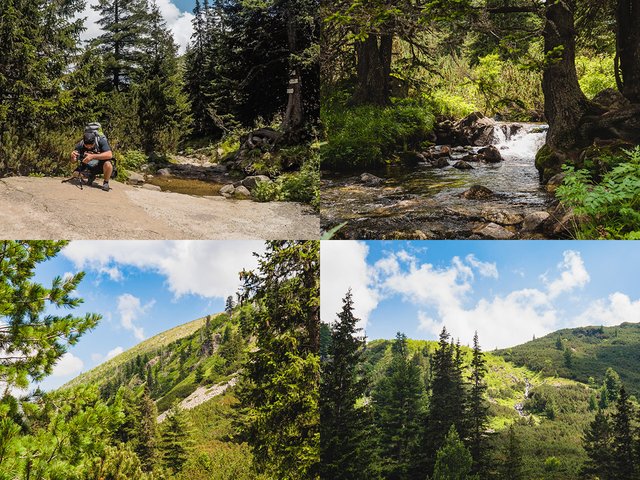 We took the easy way as my friend Georgy told me :). The path was cool nothing hard just little rocks here, roots there it was fun till we reach Maliovitsa hut which is under Maliovitsa peak 2,729 m high. Very beautiful, but it wasn't our goal. We took a rest drink some tea, water and have quick snacks.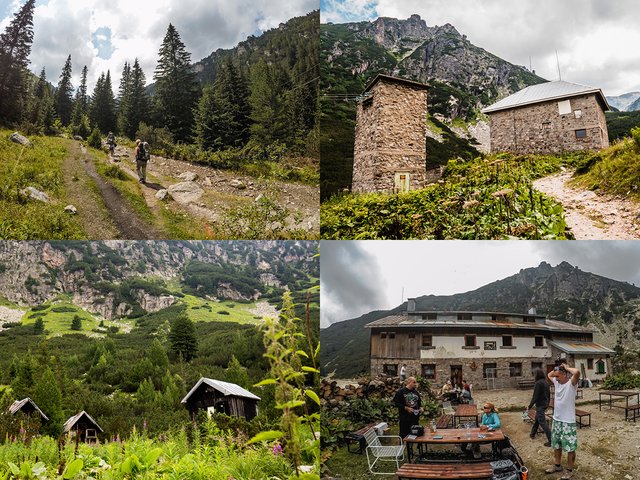 Then we hit the road to the lake. The first path was very narrow and only one person could walk. I saw big stones where people jump like goats. Suddenly a rescue team appeared, with a stretcher on which lay a man with a broken leg. It went through my mind - where I was going. After this sight, I started to move very carefully.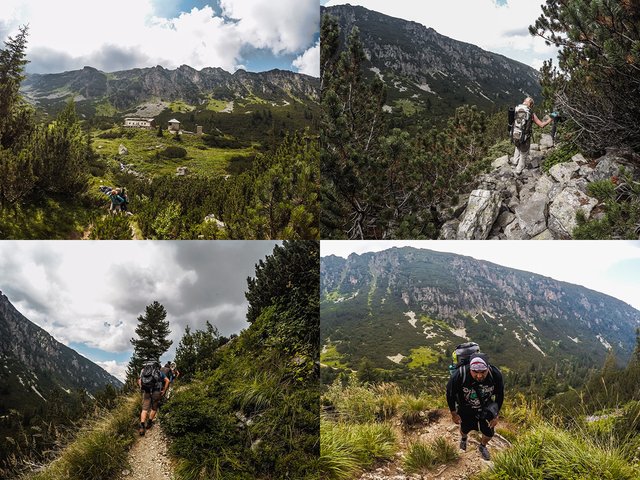 It was afternoon. Surprisingly this route was full of people coming down from the lake and everyone told us that we wouldn't have time to get off but we had the intention to spend the night in the shelter of the lake. After the big stones, came a very steep path with a waterfall that passed near or on the path, thanks to good shoes we did not slip much, and I thought to go with sneakers because it is summer. I was thinking how naive and unprepared I was for this challenge.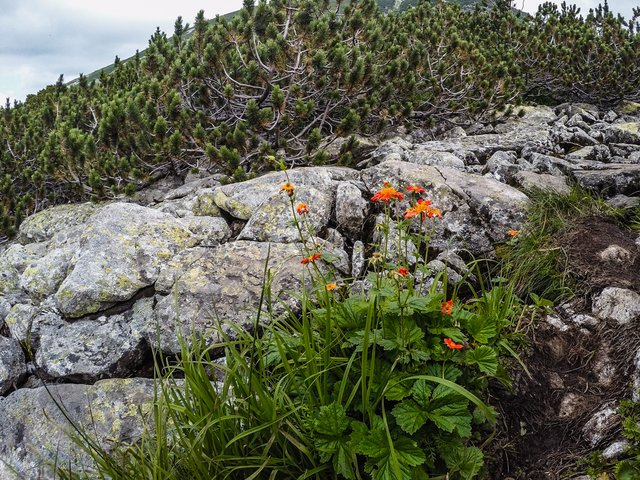 Finally, we climbed it and guess what more stones spread like a river. This was our way. Friends show me 2 peaks and told me that the Scare lake is under them. Look so close, but it wasn't. I was exhausted and the group made a break for me. The poor fat guy ashamed to the children. But I have an excuse - this was my first hike from 15 years ago.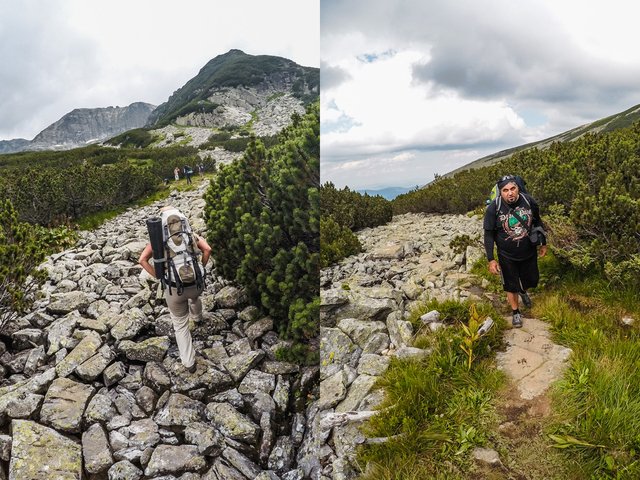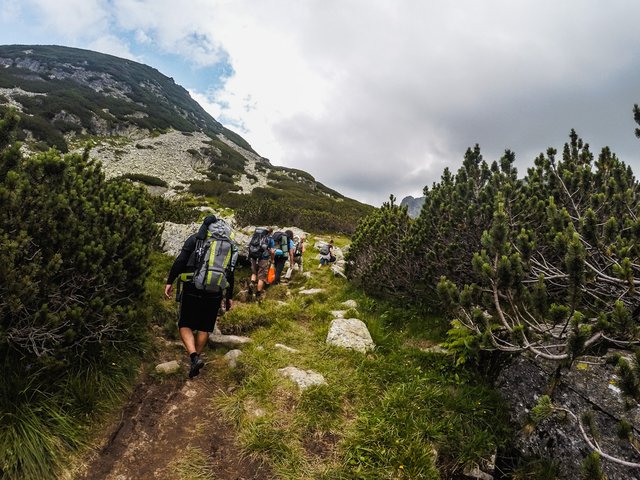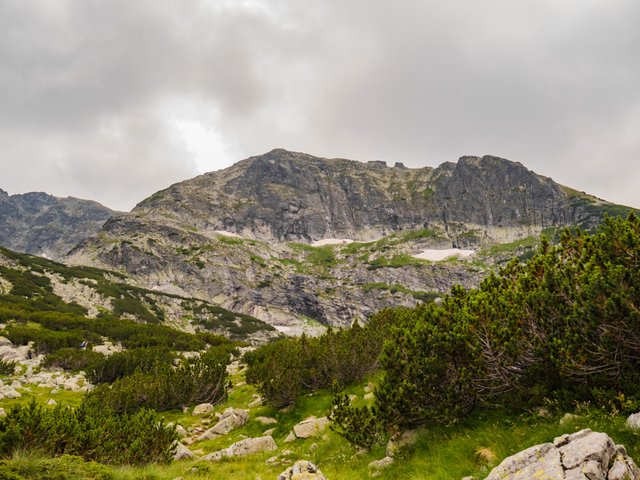 We went on and I saw a lake more like a big puddle and I thought it can't be Scary Lake there is nothing scary in it. Than another lake bigger than the first one and it was not the lake I looking for. Climbed another hill with more big stones and I saw a lake bigger than the previous two. Yes, this is it but unfortunately, it wasn't.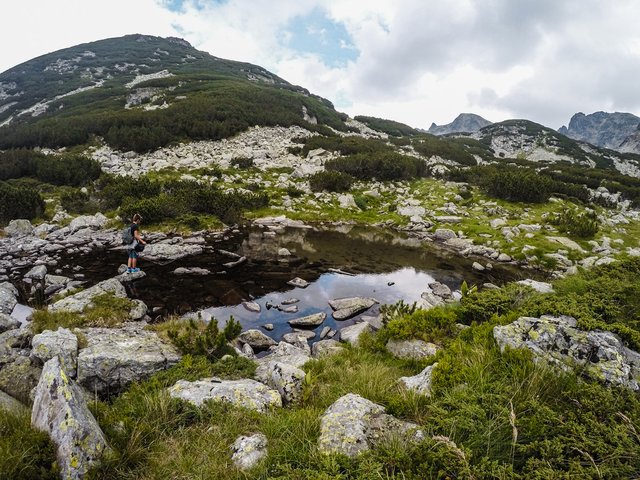 big puddle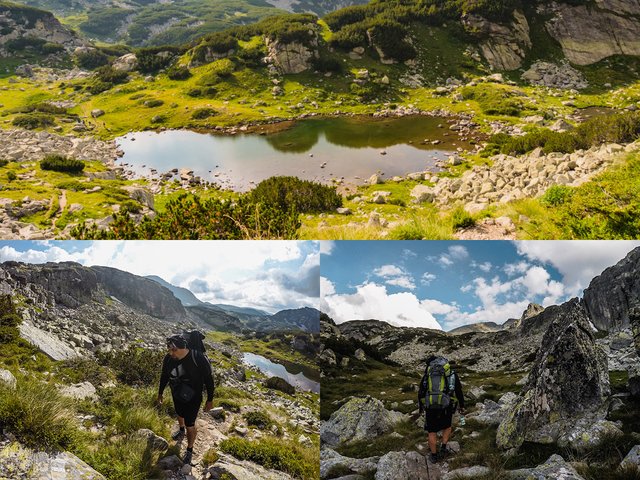 lake 2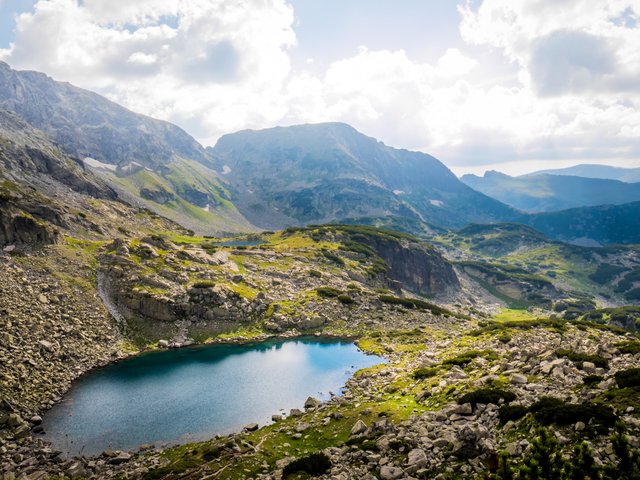 lake 3
Friend told me "You see this hill the lake is there", but I can't walk anymore. I made a long rest than clenched my teeth started to climb. I saw the shelter than the lake. finally, I was there.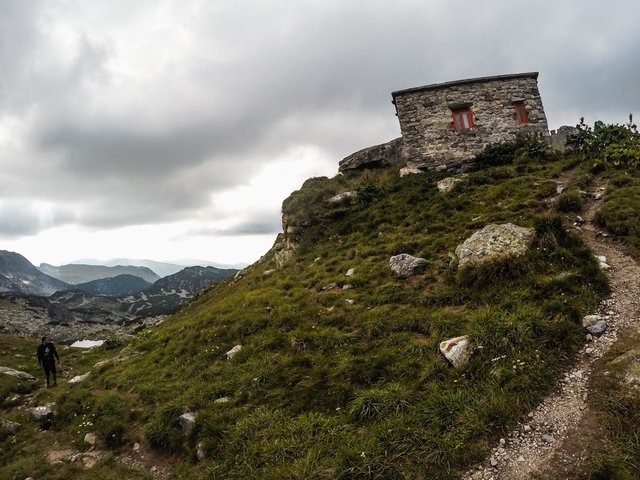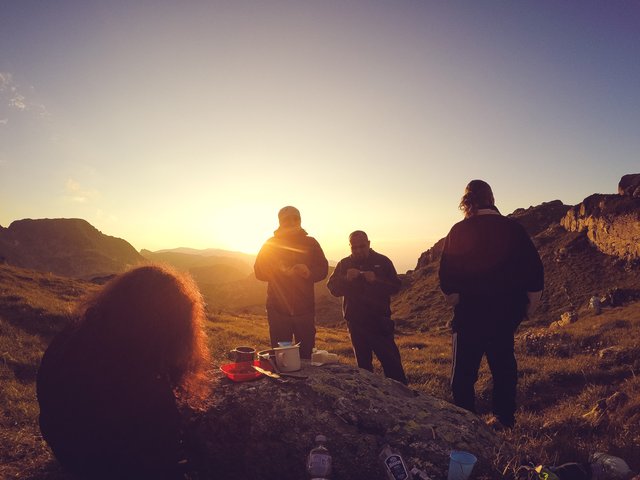 Everyone congratulate me like I did something heroic, but I did not feel that way. It is priceless to have such friends.
---
The Scary lake
The Rila Lakes have formed from the glaciers after the melting of the last Ice Age. They are varied in size and shape, but always capture with their pure blue water and radiate tranquility.
The Scary lake is located in the Northwest Rila Bulgaria, at the foot of the highest peak in this part - Golyam Kupen 2731 m. Its name comes from a story :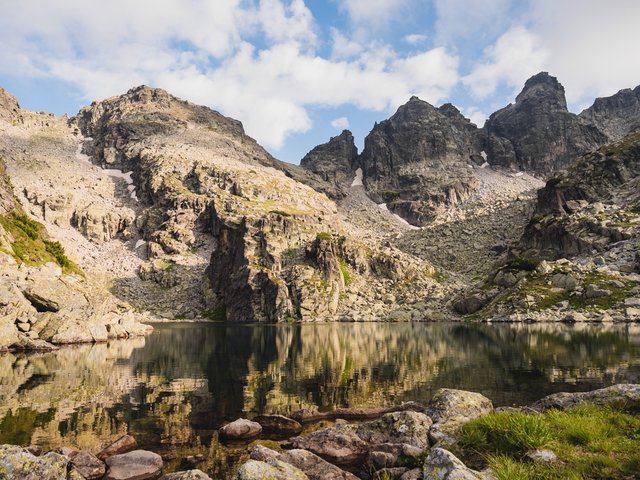 Years ago, painters gathered at this lake to paint it. Once there was an artist and storm comes. Deep waves came out. Lightning has fallen. Heaven was not seen by dense clouds. Only the lightning ripped the sky. He grabbed what he could wear and ran down. Along the way, he met another man who was climbing to the lake. The Artist Shouted: "It's scary at the top! It's scary!"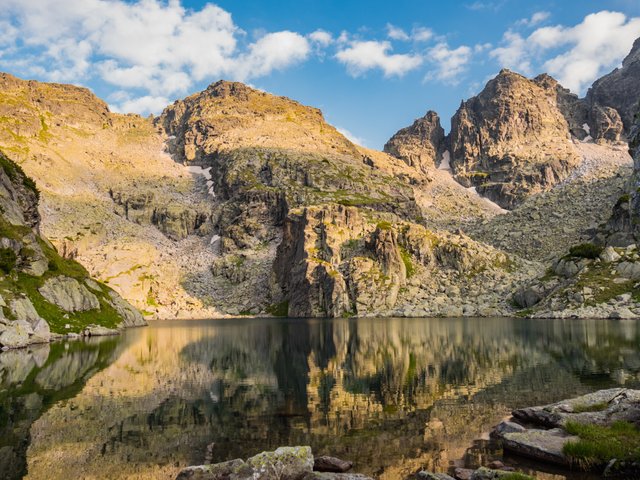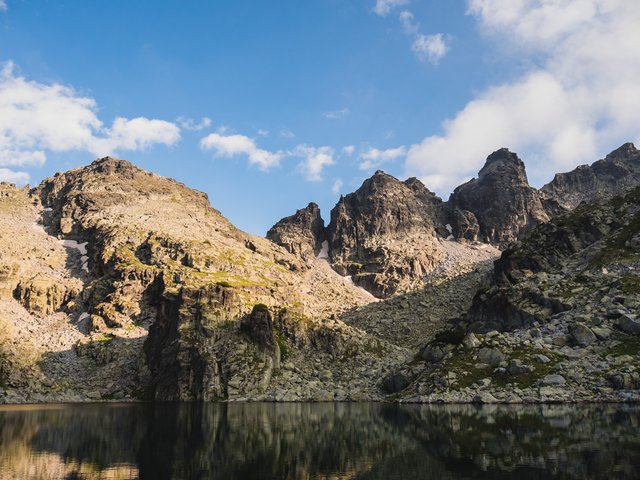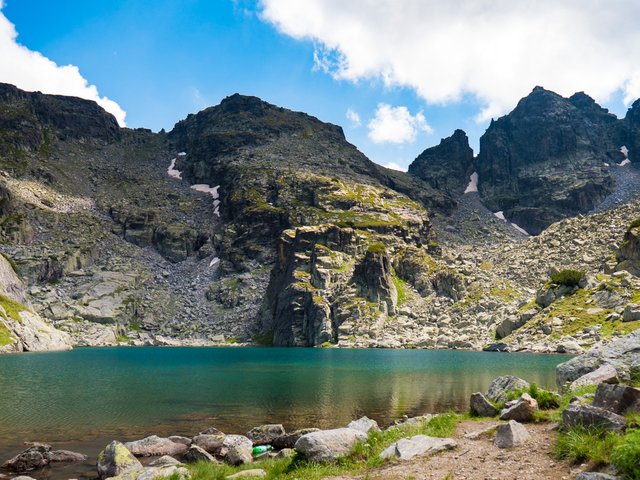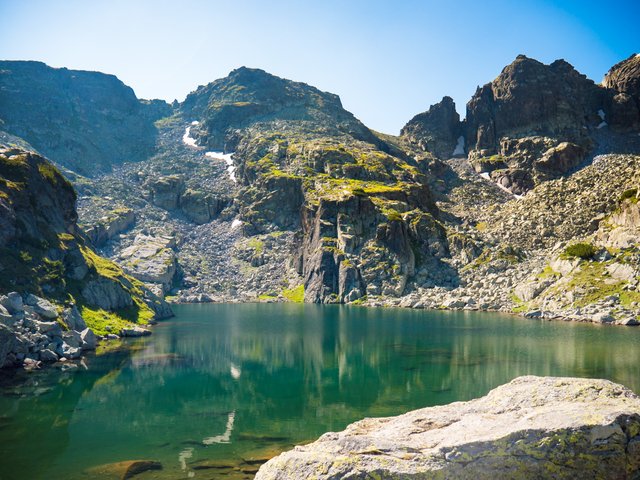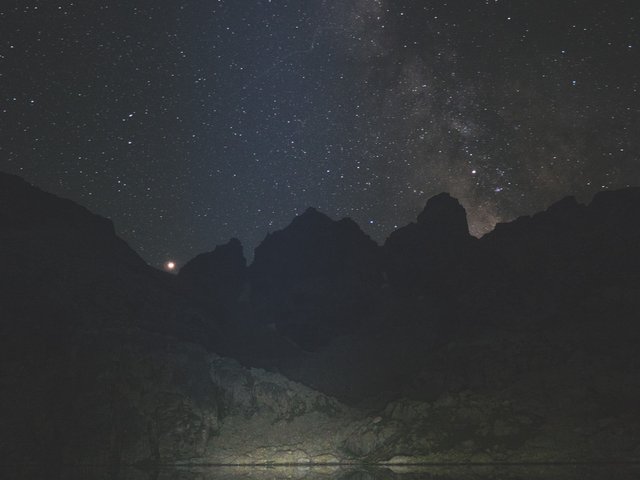 ---
We spent the night in the shelter with a few more people who were staying there. Our intention was to stay for another day and we did so.
The next day I spent in rest. I was with the kids and gathering forces for the way down, the rest of the fellowship climbed the tops around. The place is wonderful to visit one more time.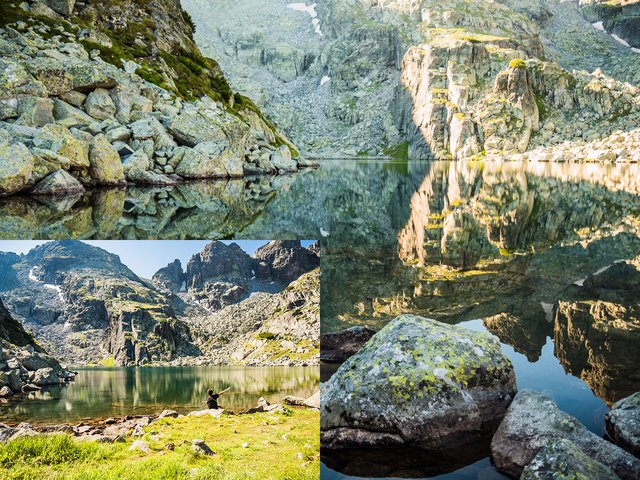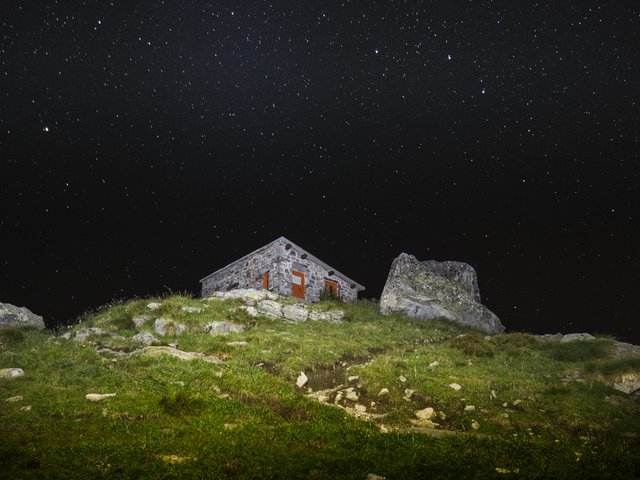 The two nights were with a clear sky and the stars and the milky way were visible, without light pollution and far away from the cities.
On the morning we went earlier after sunrise. We took the other way which supposed to be longer but easier. I thought way down will not be so difficult like the climb, but I was wrong again. It's always was hard for me :).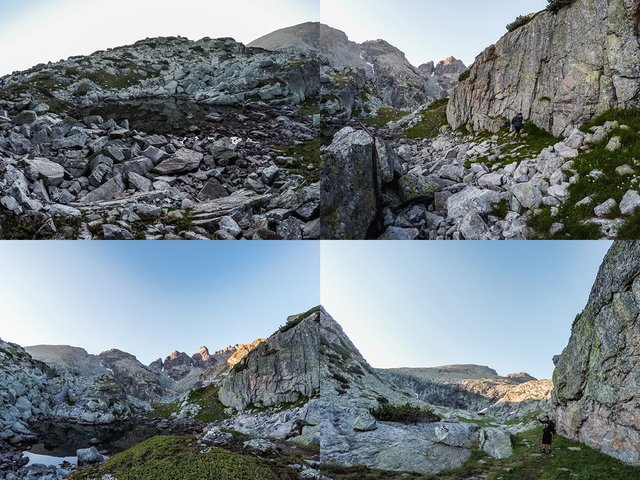 We walked along the big stones we had descended on. Then there was some kind of wetland in which I was getting the most of it. My feet were wet.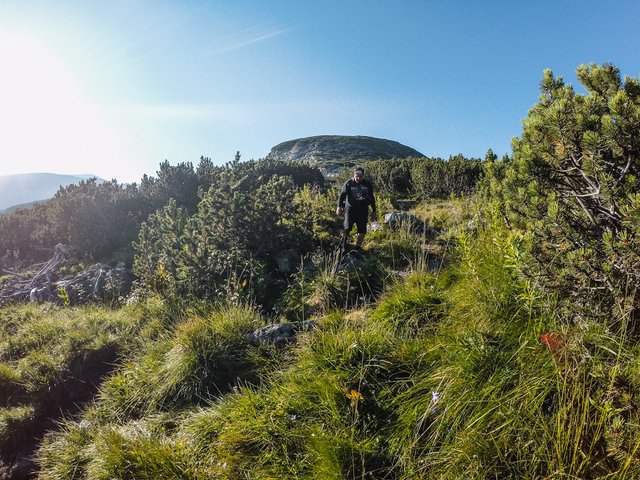 We met with a few groups of people heading up to the lake. There was an incredible amount of traffic on this route :).We passed Yonchevo lake. Then a lot of streams. One big forest and finally the parking with cars.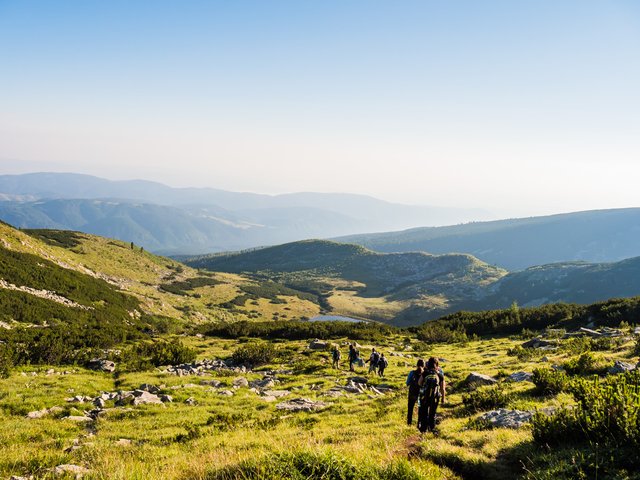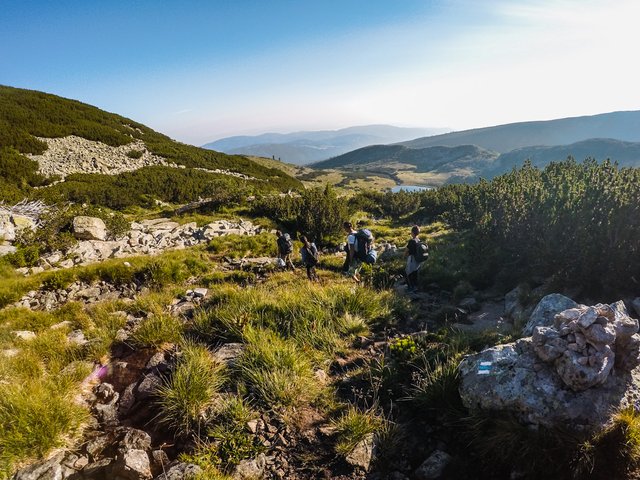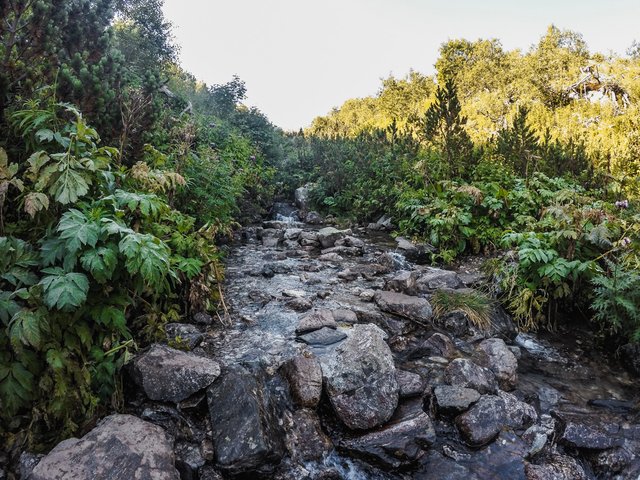 I was saved, but 4 more days remain ...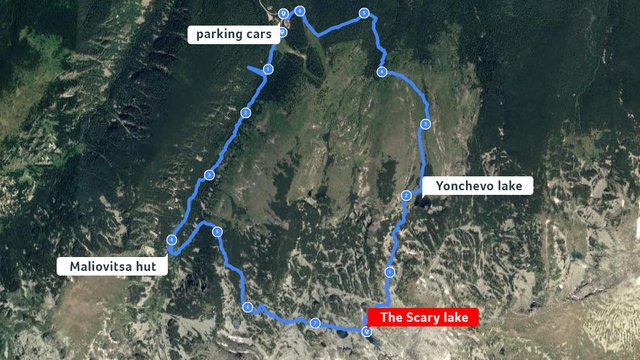 Route map
---
Same trip from @vesytz
---
What happens next
After this trip, I went home as dismantled. Every bone and tendon hurt me. I said to my wife no more hiking. Next week when the pain passed away I miss the mountains and put a goal to lose 30 kg for the next year. I start a workout and more cycling, walking every day. Then I found @actifit app which motivates me more to move. Till now I lose 11 kg. Was 115 kg now 104k -19 kg left to take off.
I hope you enjoy my story. Wish you all the best and ....