My last travel report was about the town of Pattaya, more specifically the Sanctuary of Truth. Although Pattaya itself may not be the nicest place, there are some interesting sights to see outside of town, including the Sanctuary of Truth. Especially beach fans are probably disappointed in Pattaya, because the Pattaya Beach I personally found just ugly.
I found it even so ugly at Pattaya Beach that I did not want to swim or lie on the beach. So I made a day trip to Koh Lan Island (often also spelled Koh Larn), which is only 7 km off the coast of Pattaya.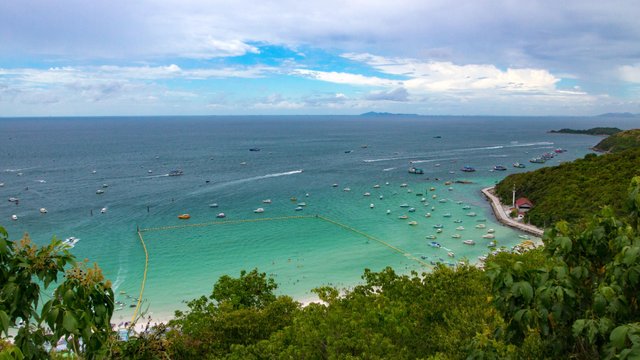 Koh Lan: view at Tawaen Beach
Mostly, I have explored the beaches of Koh Lan and the best way to do so is by scooter. The small island has really little traffic and the roads are mostly easily passable. There were some beautiful beaches and some viewpoints Koh Lan has to offer. I liked best the Kuan Yin Viewpoint (also called Big Buddha Viewpoint). From up there you have a great view of the Tawaen Beach and other parts of the island. You can even go a little higher and reach the highest point of the island: a small pagoda.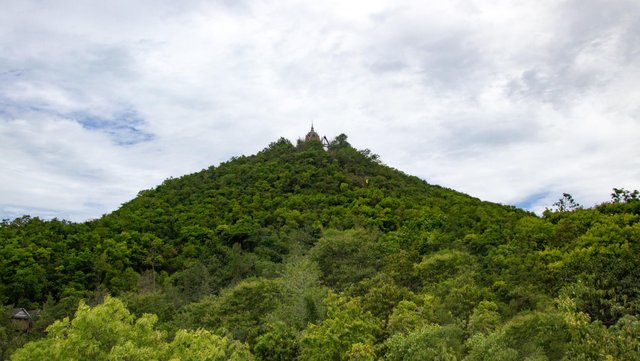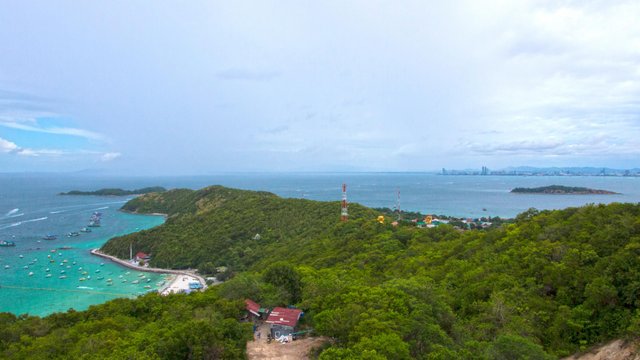 In the background you can see the skyline of Pattaya
Often I read on the web that Koh Lan is full of Chinese tourists and garbage. Personally, I could not confirm that because the beaches were relatively clean. Tourists were many to see, however, but it was not necessarily that the island was bursting at the seams. Some beaches were even relatively lonely. Therefore, I would definitely recommend a visit in the off season, then not so much is going on. In the high season it could be indeed extremely busy.
Conclusion: It was a nice day trip from Pattaya and even not too expensive. The journey takes only about 40 minutes and costs just under one euro. Rent a scooter directly (or alternatively a bicycle) and explore the island on your own.