Where can you taste Georgian food?
Of course in Georgia !! My photo report about the restaurant ** "The Old City Wall" **. This Restaurant and Wine Bar is located in the center of Tbilisi. It was our first restaurant we visited in Georgia. It was lunch time, so there were few visitors. Usually there are no seats , since live music and singing .. The waiters are very polite and friendly! _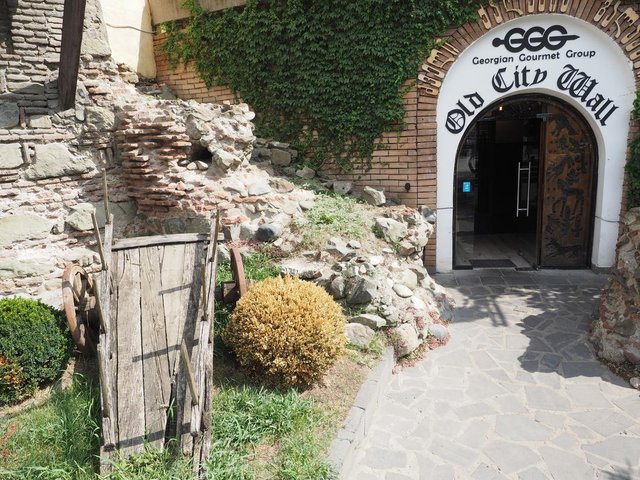 Interior decorated in the style of the grotto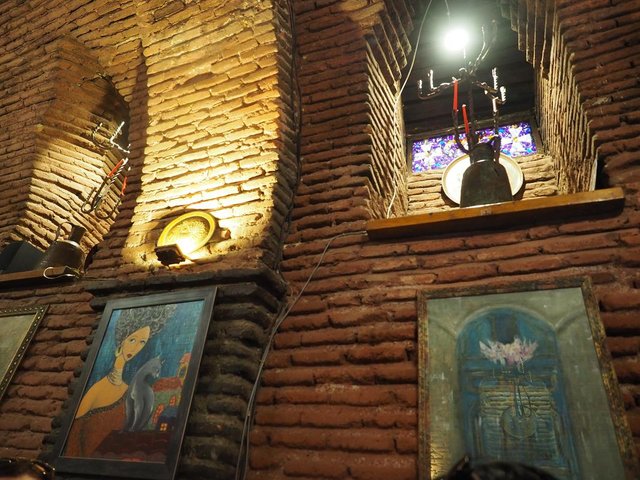 picture of a lady with a cat. Very cute!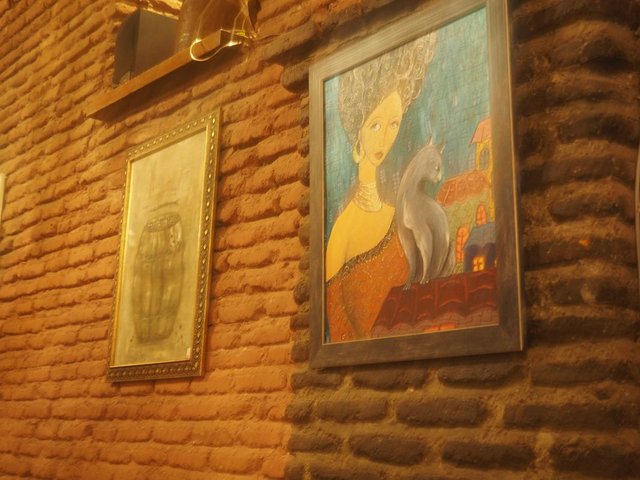 So, the restaurant has Georgian and European cuisine. We wanted to try it Georgian, the waiter offered to make a comprehensive order for 4 people, although there were five of us ... It included all the traditional Georgian delights ... there were a lot of them
Snacks ...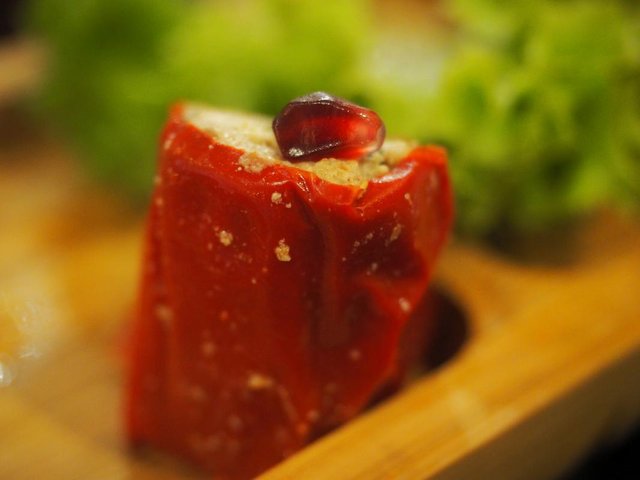 cooked rolls with nut filling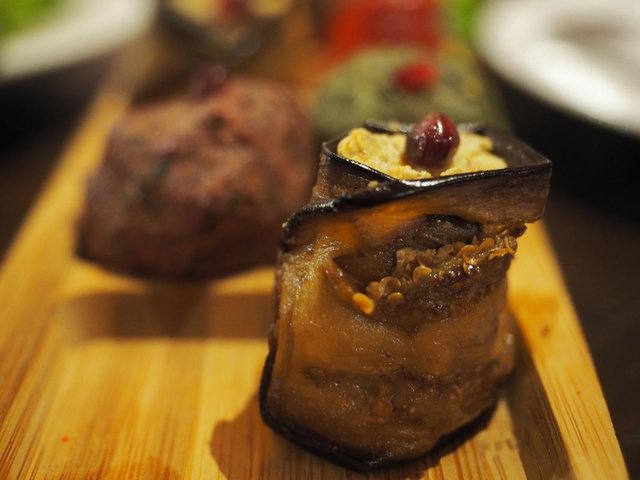 varieties phali,
"Phali is a special genre of food!" (Rezo Gabriadze)
Phali (ფხალი) is one of the popular and cheap dishes of Georgian cuisine, which uses the principle of variability. The base is phali any vegetable or herb. It can be nettle leaves, ekala, young tops of radish, beets, cauliflower; leaf beets. Spicy sauce made from walnuts, hot pepper, garlic, cilantro, onions, suneli hops, salt and wine vinegar is added to the phali.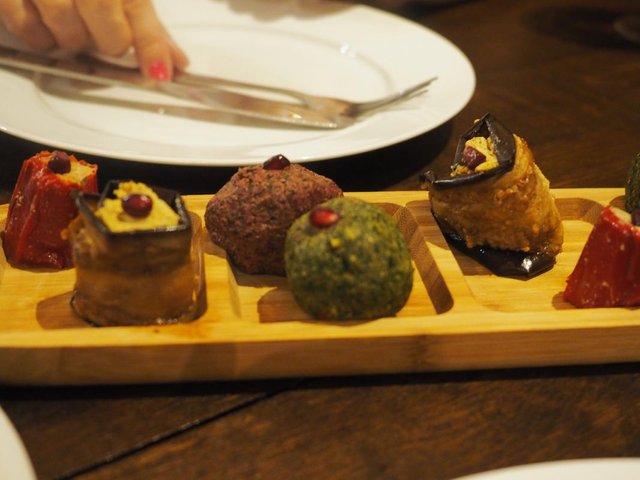 Cheese plate, ... cheese with honey, but very tasty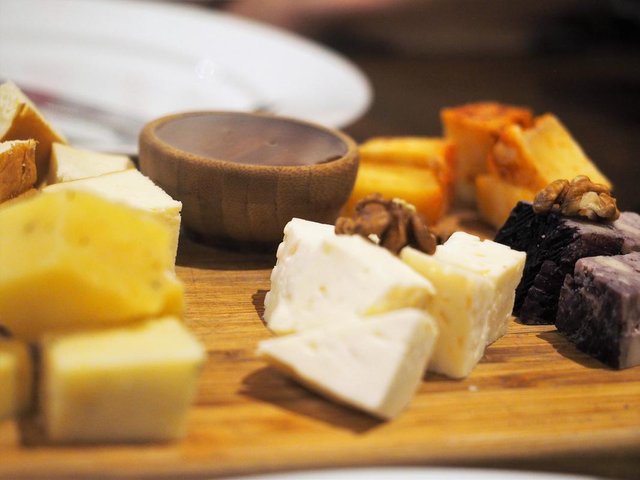 All the names and I don't remember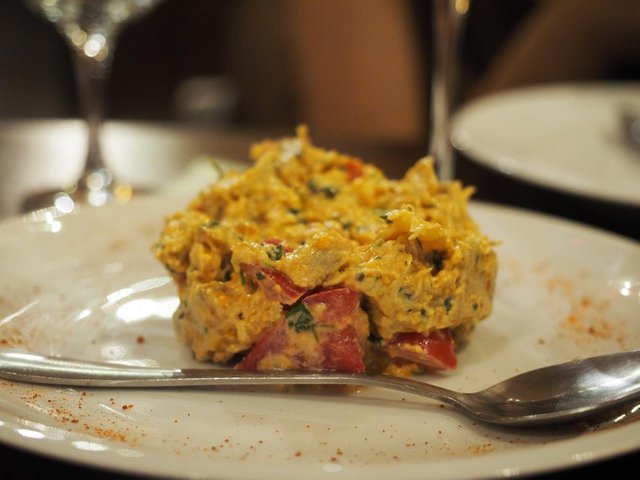 Mmmm!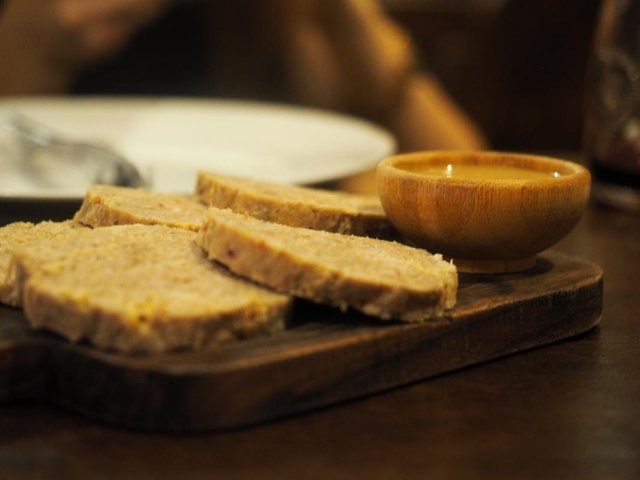 Traditional Georgian vegetable salad with peanut sauce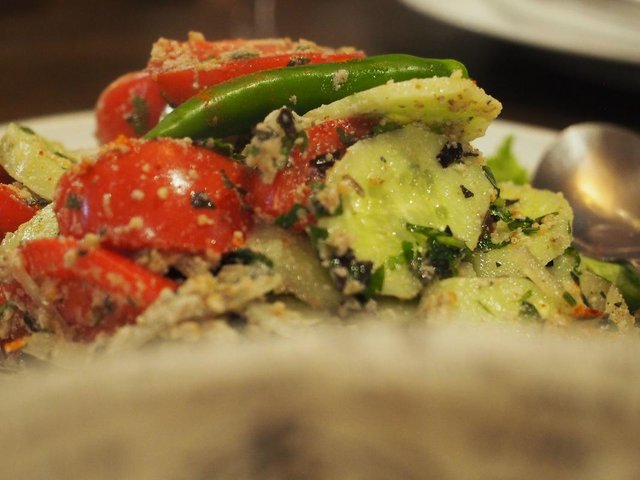 sauces and honey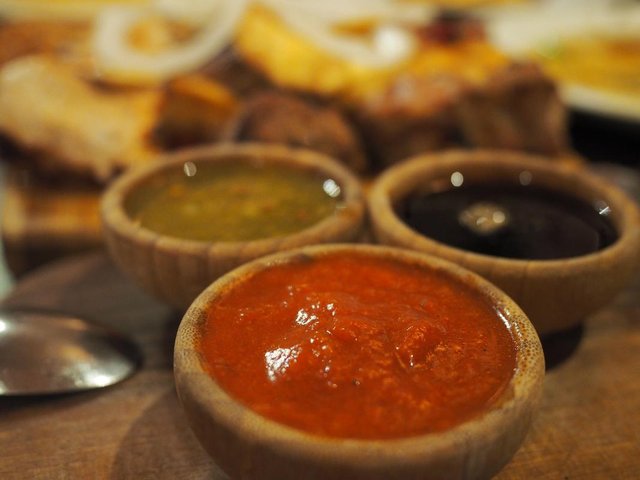 And how to eat it all?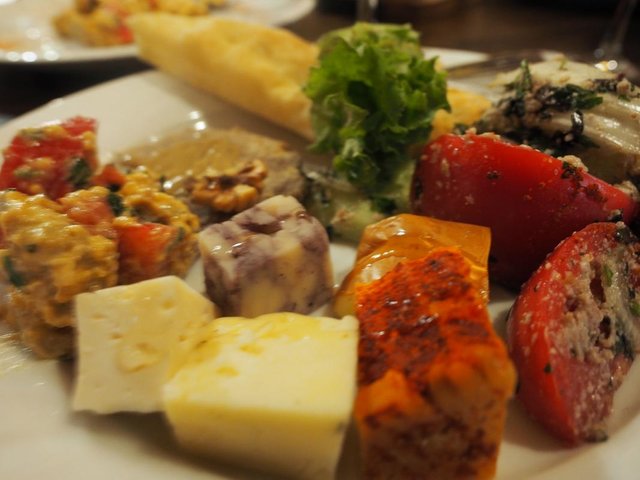 Champignons with cheese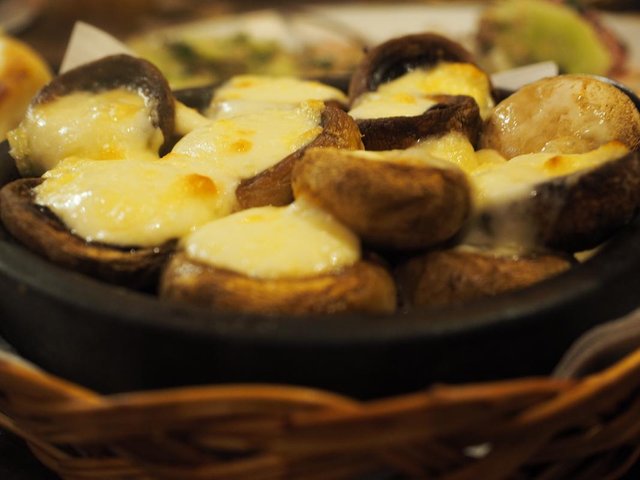 hachapuri with cheese on top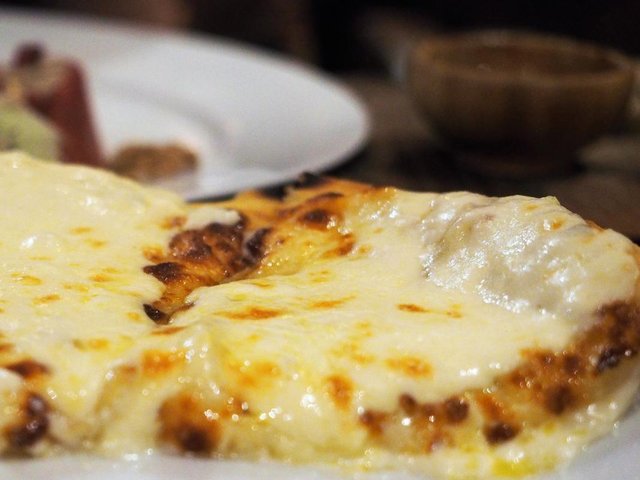 veal..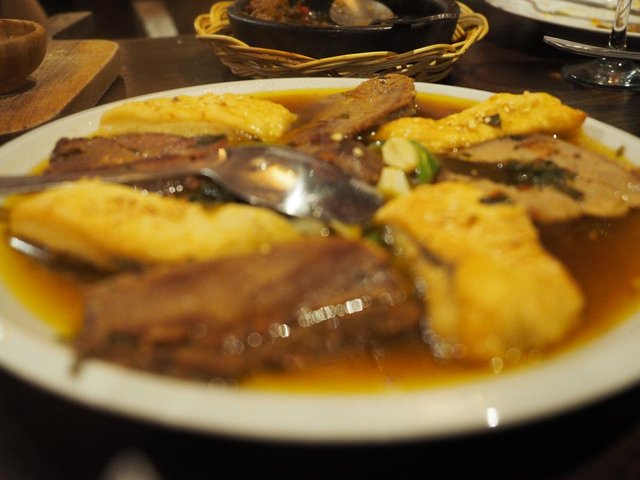 Mtsvadi (Shish kebab) we could not eat, so we took with us. All that we did not eat we packed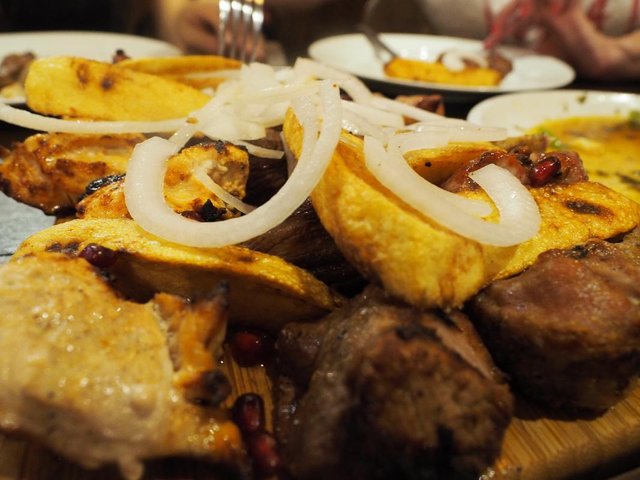 Wood furniture, old authentic little things ..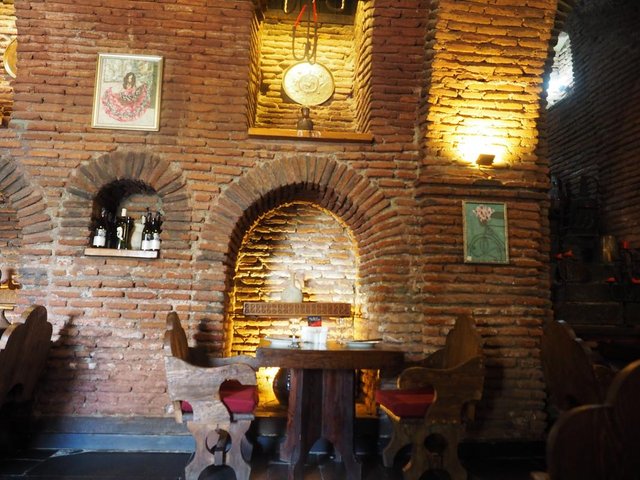 It was time to exit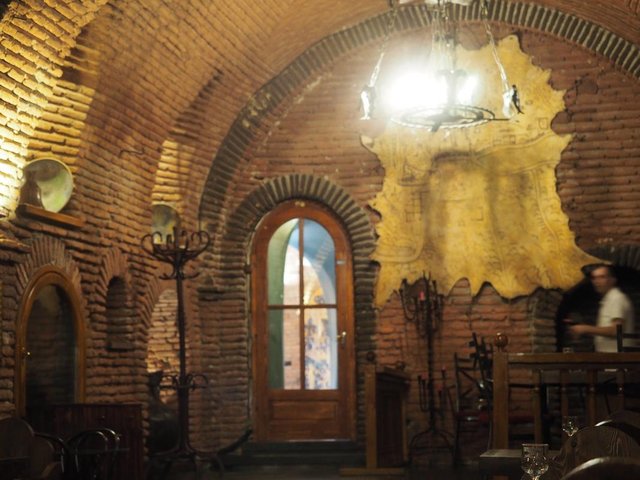 Evening was busy ...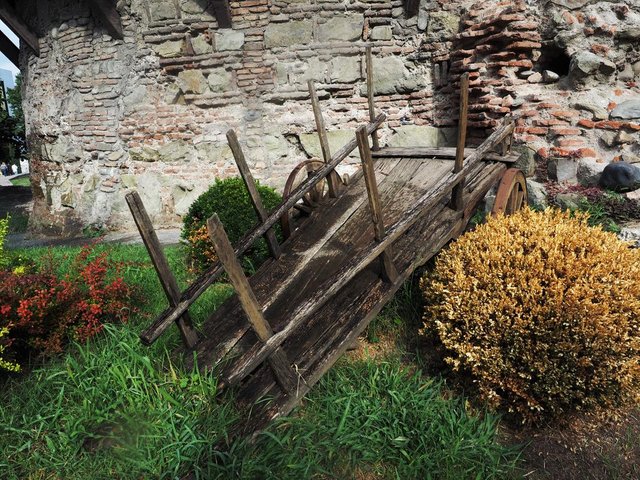 Follow me!
My post for #MarketFriday initiated by @dswigle
Enjoy!
Original photos by @leylar The photos were taken by OLYMPUS E-M1
Lens M.Zuiko Digital ED 12-40mm 1:2.8 PRO

Thanks for your time and support!