World Travel Pro Finds his Office in Koh Pha Ngan Thailand!/ World Travel Pro Encontra el officina en Koh Pha Ngan Thailand!
I found an absolute gem of a place to work on Steemit. This is the Rock Bar and Restaurant. It looks out on the Haad Rin Beach, location of the world famous full moon party! Here they have solid internet, great food, even better prices, and a view that can't be beat! I'm feeling very fortunate to have found this place :)
At my resort which is convenient to stay at, the wifi is eaten up by the hundred or so people staying there. I was getting very frustrated unable to even access my email at times. Here all my problems are solved, what a great place! It's about a ten minute walk from my resort and well worth it. With 60 cent coffee and a menu full of great Thai food for under two dollars. I'm very happy here!
Yo encontre un joya de un lugar para trabajar en Steemit. Se llama el Rock Bar and Restaurant. Lo tiene vistas de Haad Rin Beach, local de la mundo famoso fiesta "lunar lleno". Aqui tengo WIFI solidificado, comida rico con precios fantastico, y una vista increible. Yo siento muy suerte para econtrar este lugar :)
A mi hotel que esta conviniente a quedar, el WIFI esta usado por muchisomo gente, entonces no funciona bien. Fue empezando ser muy frustrado, hoy manana no pude abrir mi correo electronico! Me das la motivation a encontrar este lugar. Esta proximiamente dies minutos de caminando de mi hotel. Con cafe de 60 centavos y comida de Thai, saludable y ricisimo, y menos que dos dolares; estoy muy falice aqui!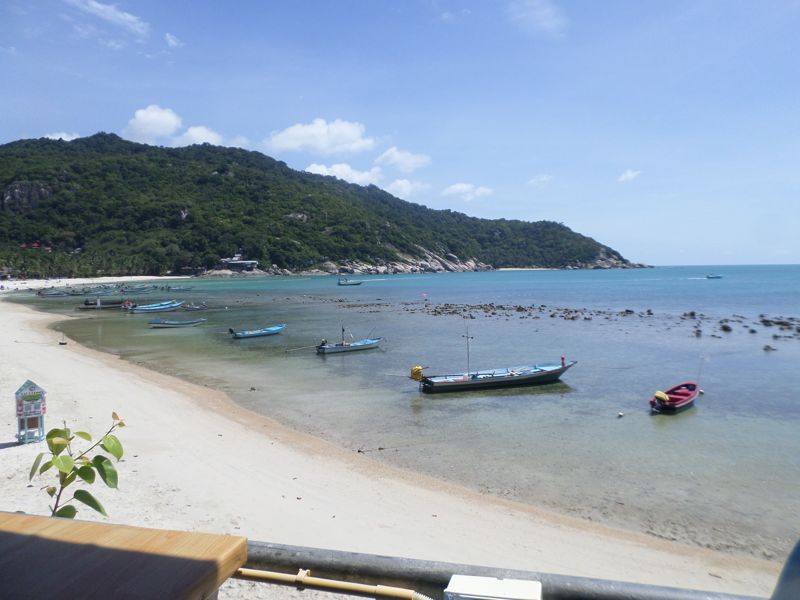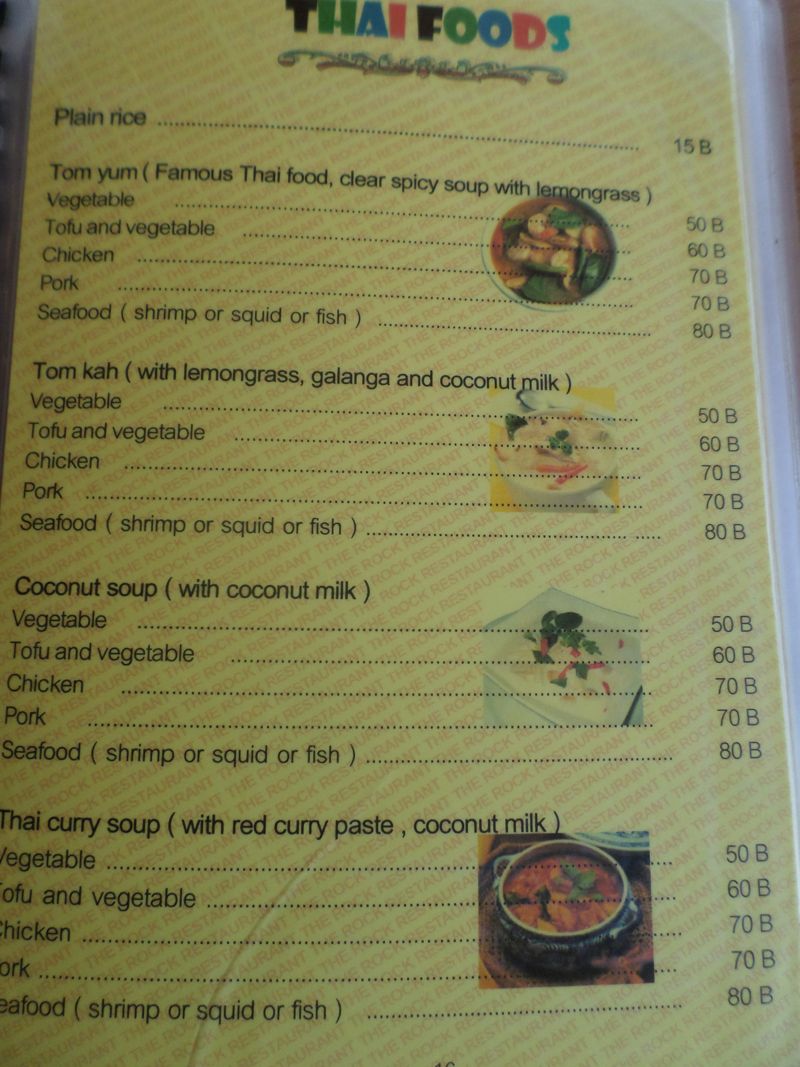 Tom Kah, a healthy coconut chicken soup with galangal (thai ginger) and lemon grass
Tom Kah, un saludable sopa de coco, con galangal (gingibre Thai) y Thia sesped de lemon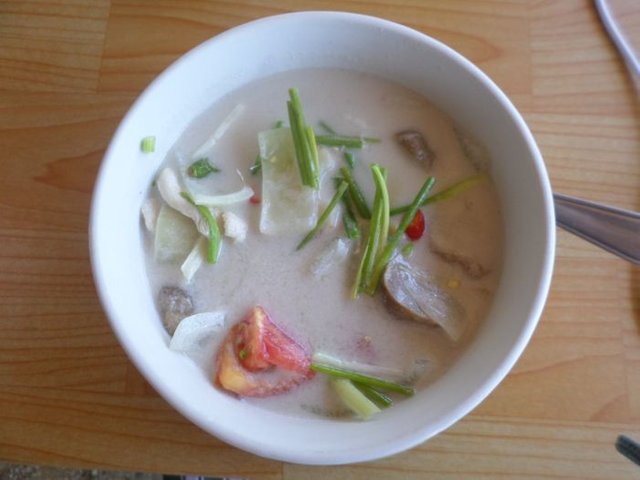 Not To be Missed!
With over 10 years of travel experience I answer travel and international lifestyle questions. Leave a question in the comments and I may make a video just for you!

Photo Credit: World Travel Pro!