After yesterday's post that to me, lacked substance but gained a lot more attention than the previous 1250 word monster I wrote, I'm back with another semi-shitpost.
'If they gain more attention that that recent breakthrough in time travel that I have just discovered then why not just write about them?'
Three weeks ago we had one of the hottest Easters on record. Everyone seemed to want to get away for a break and any Hotel, B&B, Hole in the ground worth its salt was booked to the hilt.
We managed to get one night in Casterton, South Cumbria for a night at £150. It was not cheap but seemed like a bargain considering all the 'Sold Out' results I was getting on the various booking websites.
While there we had a wander through the local countryside without maps or direction. @bingbabe did make a recording but as she's not in I'll have to just point you to the (above) location.
Casterton is a small village with a population of around 425. We meandered up a country lane and past the local church.
Some of the houses were quite grand and others, rows of cottages but there was little sign of life from either type.
The road petered out and became a country lane which went under a railway bridge. At this point, some maniacs came racing past on a nearby road screaming obscenities out of the window.
Fortunately, the road was on the other side of the bridge and we hadn't quite reached it yet.
@bingbabe decided to take a rest on this bench, well why not?
Next, a load of chickens noticed us and raced toward us in hope of some scraps. It was all in vain as we don't tend to carry chicken feed around with us.
We doubled back at this point as the maniac road was right in front of us and we didn't want to be mowed down when they came back.
This is the local school, it looks very rural and posh.
Heading down another country lane, we passed this footbridge delicately coated with fallen leaves and a weird looking tree that @kus-knee may be interested in.
Walking past this field full of bluebells we reached a gate that said, 'Public Footpath'.
Now there are footpaths all over the UK, but they don't always make it clear where the other side is.
The stile led us into a huge field with no indication of where to go. Some beast was making strange noises in the forest at the far end and I feared we may be eaten alive so left hastily.
We attempted to make our way back to the hotel and went the wrong way, and past this swing. @bingbabe did have a go but I didn't snap her while on it.
This was the closest I got to any Urbex, quite pitiful.
Almost back and I noticed this sign, 'Public Footpath'. Honesty, would you go into a field full of stinging nettles and overgrown shrubbery?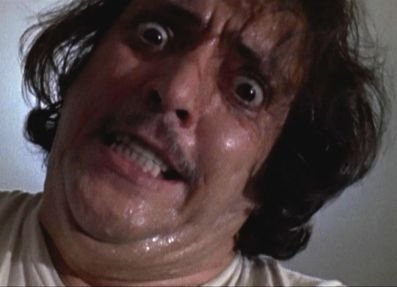 If you found this article so invigorating that you are now a positively googly-eyed, drooling lunatic with dripping saliva or even if you liked it just a bit, then please upvote, comment, resteem, engage me or all of these things.