Arizona Again! Part 7 (Farmers Market and Desert Meadows Park)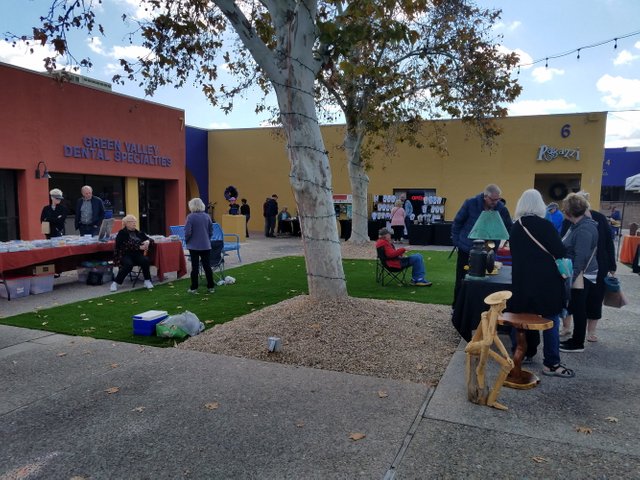 How similar would an Arizona farmers' market be to an Idaho farmers' market? To answer that question, I went to the Wednesday farmers' market in Green Valley. There were many booths set up in a shopping plaza area, selling hats, jewelry, rugs, paintings, needlework, birdhouses, and pottery. The chief difference is that most of it had a Southwest flair, rather than a Pacific Northwest flair. Brightly colored items were in abundance, including the usual decor that is popular in that area: lizards, frogs, quail, roadrunners, cacti, coyotes, and Native American themes. Here in Idaho, one is more likely to find moose, deer, and fir tree themes.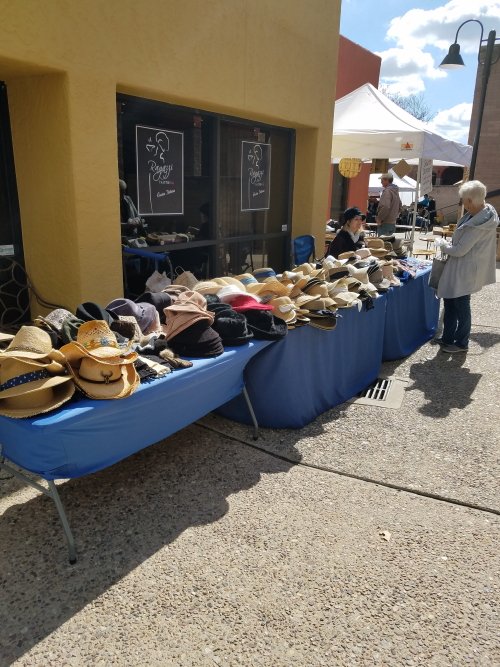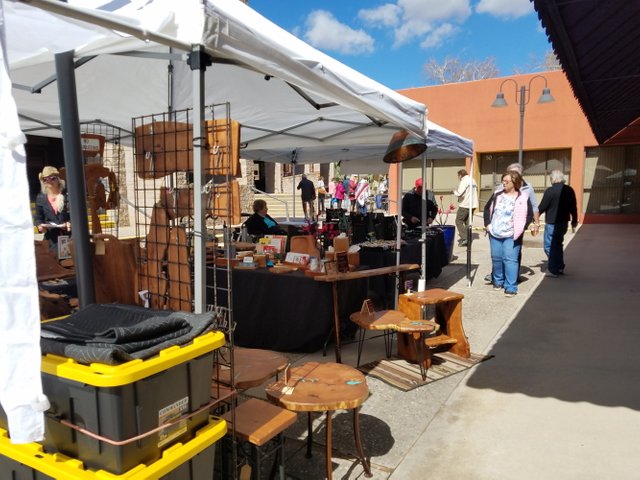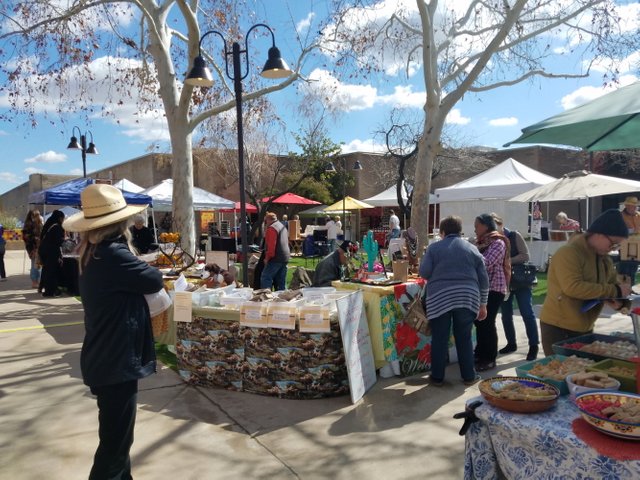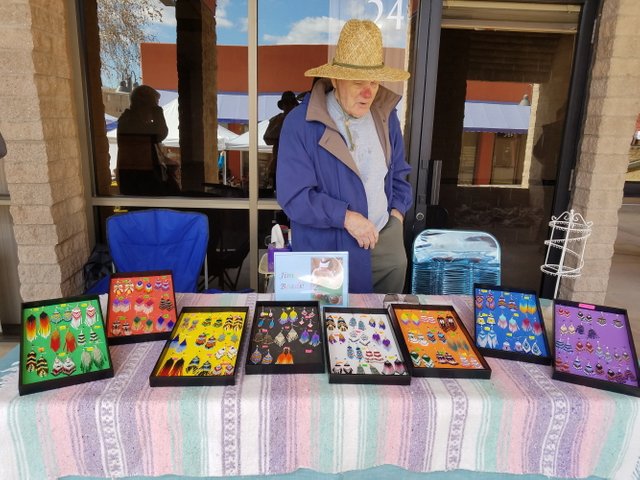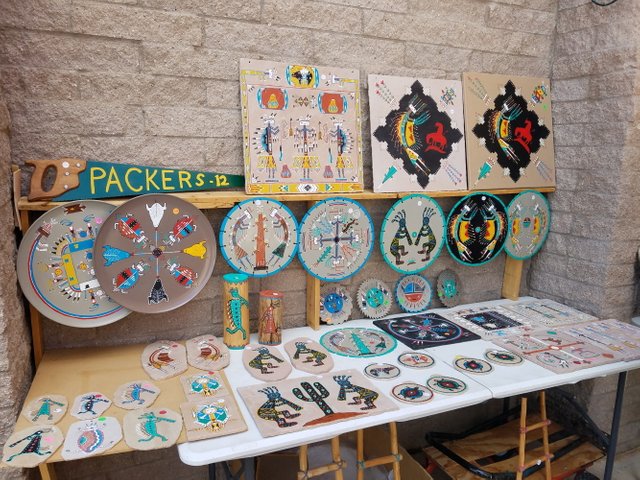 It is also worth noting that I saw no fresh produce at all, and that's a staple at Idaho farmers' markets.

**************************
My next stop that day was Desert Meadows Park, which was included on an internet list of things to do in Green Valley. Established by the Green Valley Gardeners, the 4-acre park includes walking paths, inviting benches, a gazebo, art, and a community garden spot.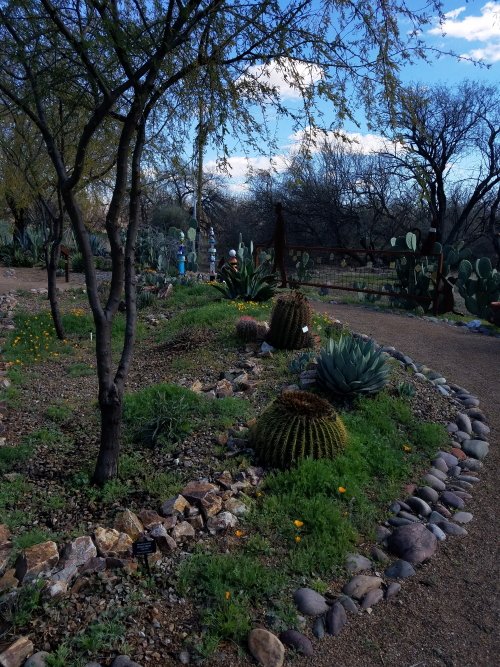 In the background of the above photo, you can see several "totems", which seem to be a Green Valley specialty. They were scattered around the entire park. Below are pictures of just some of them.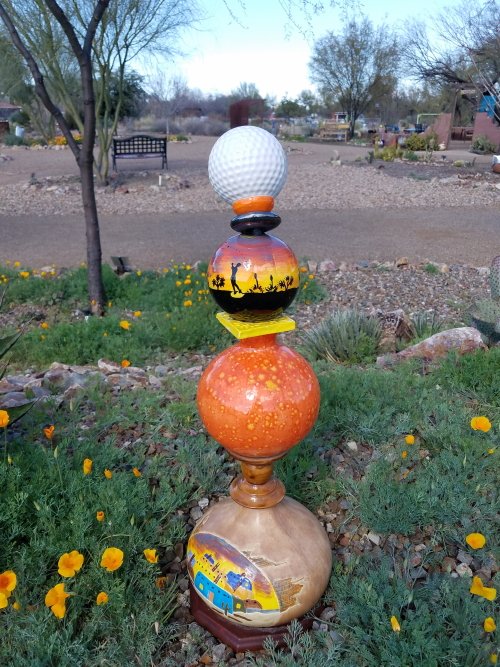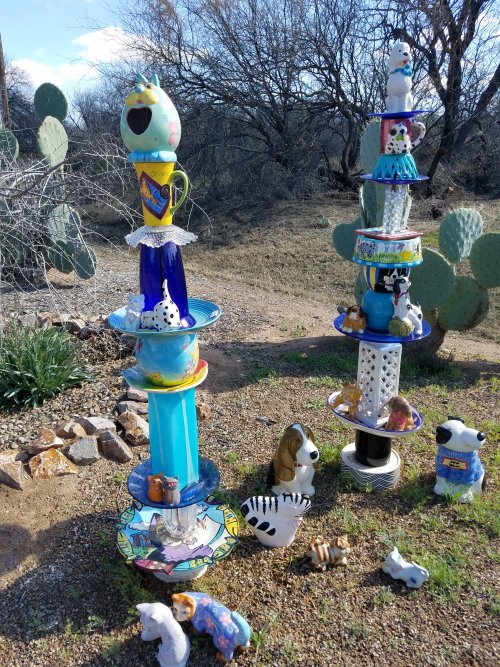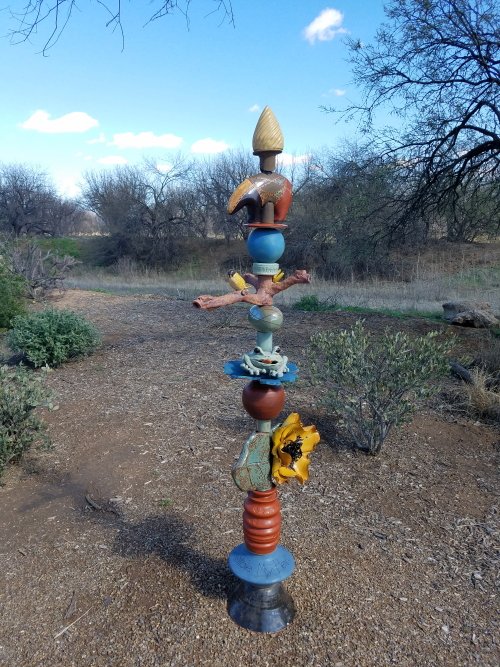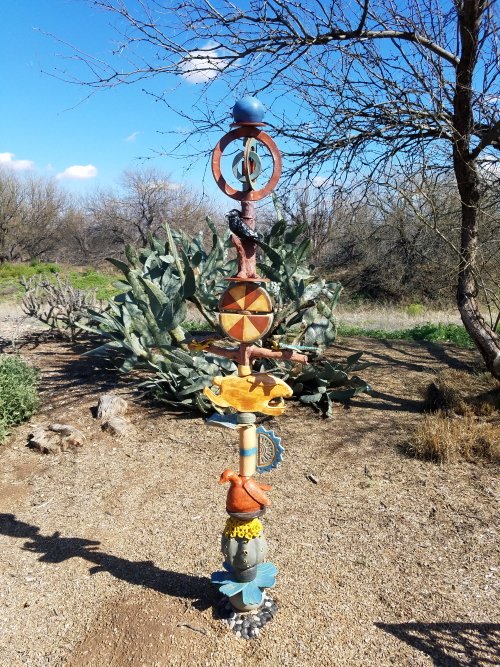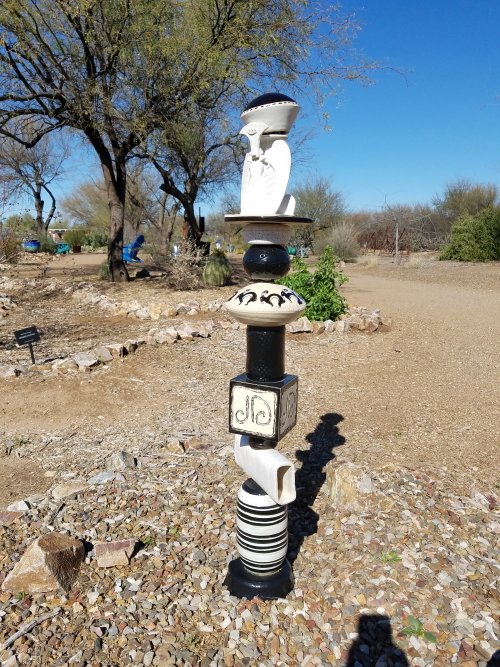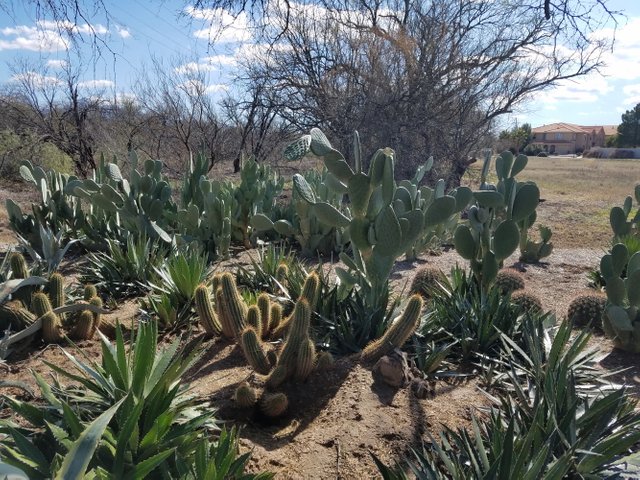 Much of the desert flora was labeled with small stakes in the ground, so one could identify the various cacti and bushes growing in the park.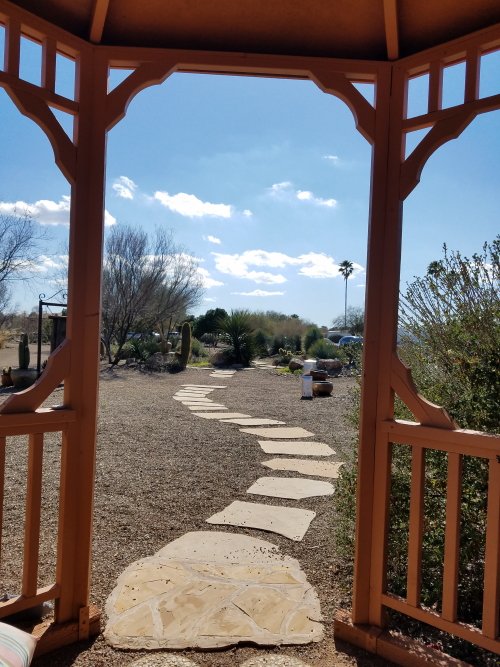 This was my view while I sat in the gazebo. So peaceful!
All photos taken on my Android phone.
If you would like to read the other posts in this series, here are the links:
Part One
Part Two
Part Three
Part Four
Part Five
Part Six