Arizona Again Part 2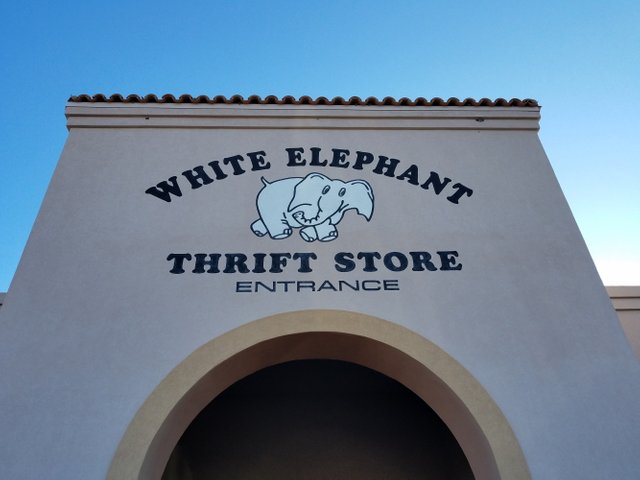 Monday was forecast to be rainy, but the morning was sunny and pleasant, albeit windy. We headed for the White Elephant Store shortly after 9:00. The parking lot is always full, according to Ms. R; apparently, it's quite the local attraction.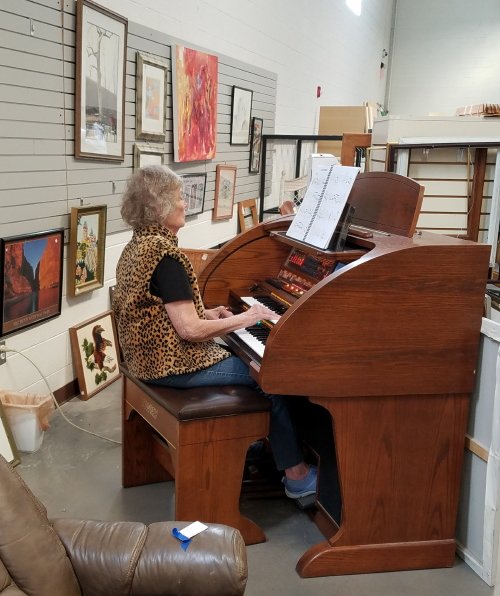 As usual, a volunteer was playing an organ inside the store. It's one of those organs that does most of the work for you: you set it to produce a certain rhythm pattern, play the melody with your right hand, and touch the appropriate note with your left hand to change chords when the music book says to. The lady who was playing the organ yesterday was having difficulties. She wasn't touching the left hand notes at the correct time, so the melody and the chords didn't match. Nor was she waiting for one measure's rhythm pattern to end before starting to play the melody for the next measure. You can get by with that if you are playing with both hands, but when the organ is playing part of it for you, it becomes a mess. As a fellow musician, it was making me crazy! I tried hard to not listen.
******************************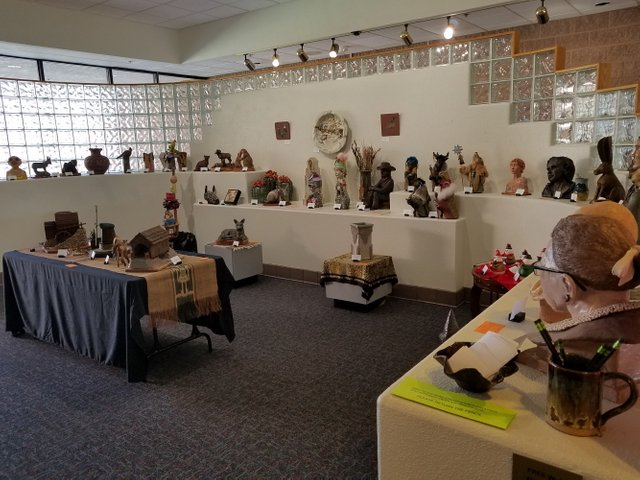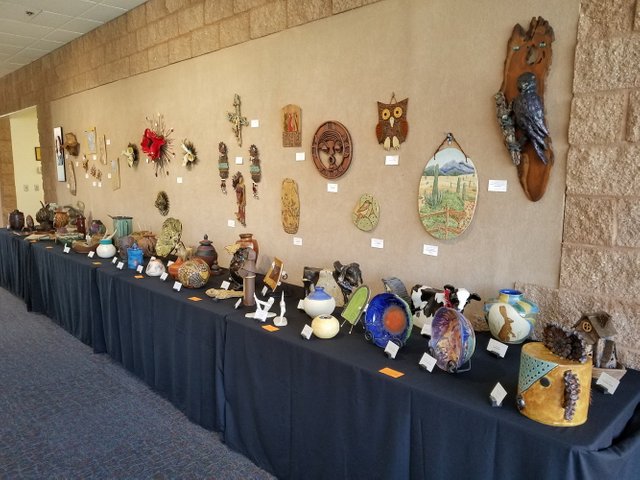 Our next stop was one of the thirteen Green Valley Recreation centers, where a display was set up featuring the work of local folks who belong to GVR and create things at the GVR clay studio. Two of my sister's projects were included in the display. Her items are fairly simply compared to the elaborate creations of some folks, but they are still quite nice.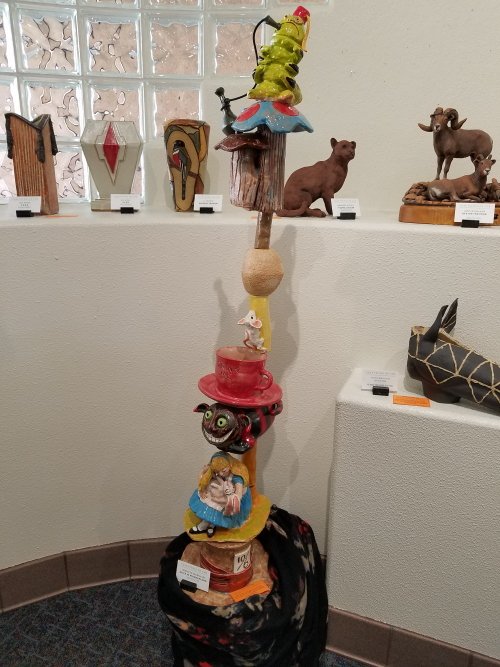 An Alice in Wonderland theme is the focus of this "totem pole" style creation.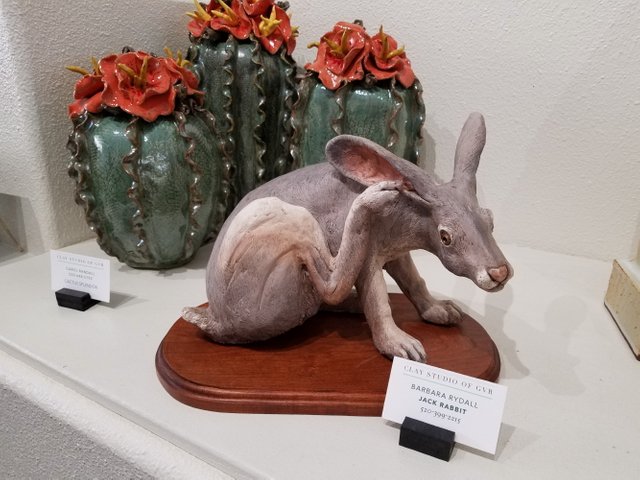 I love this jackrabbit scratching its ear, and the adjacent cactus is quite appropriate.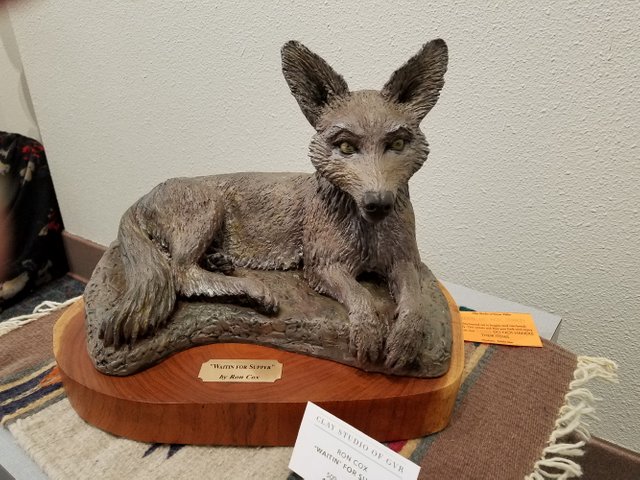 Coyotes are a popular theme for decor in this area.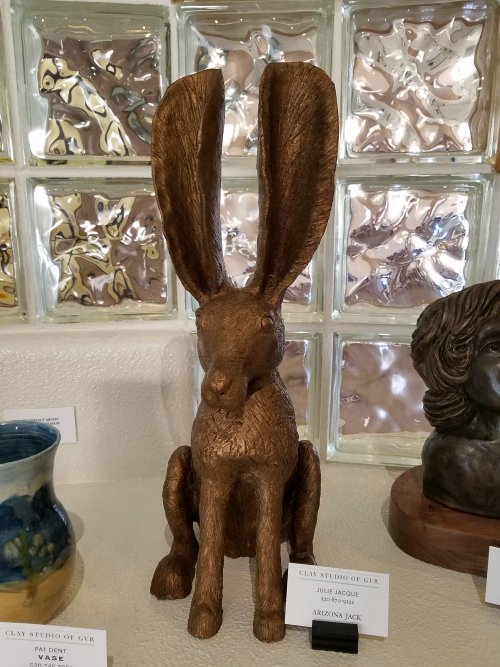 Another jack rabbit!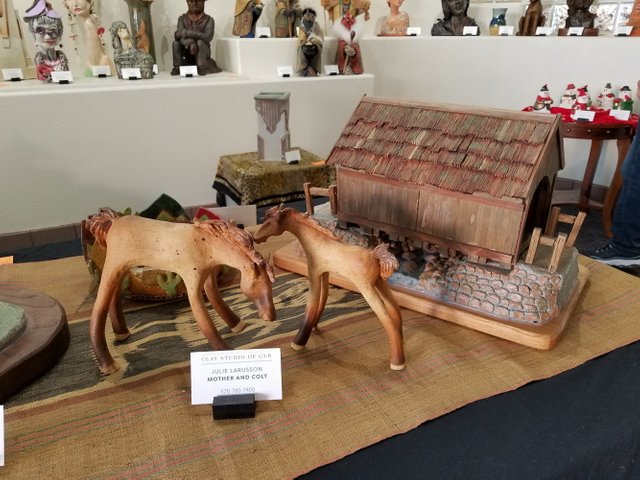 Love these horses, too!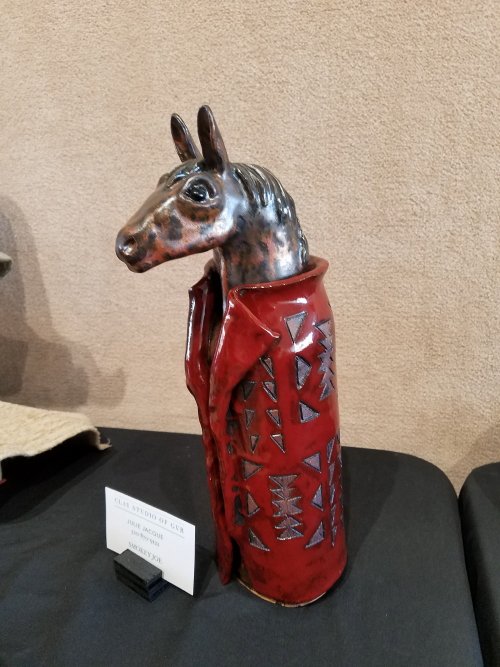 Yes, most of my pictures are of animal sculptures. But there was a fantastic covered bridge, and a pueblo, and a group of shamans. To my utter amazement, someone had taken the trouble to spend hours making a bust of Ruth Bader Ginsburg. I confess I don't understand that.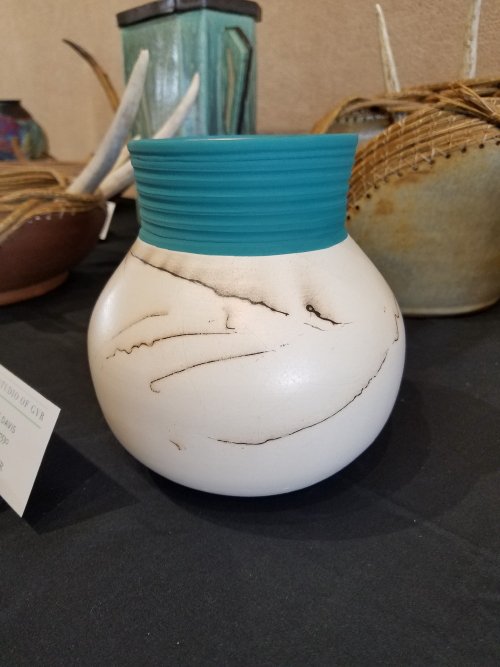 A more traditional piece, done with horsehair technique.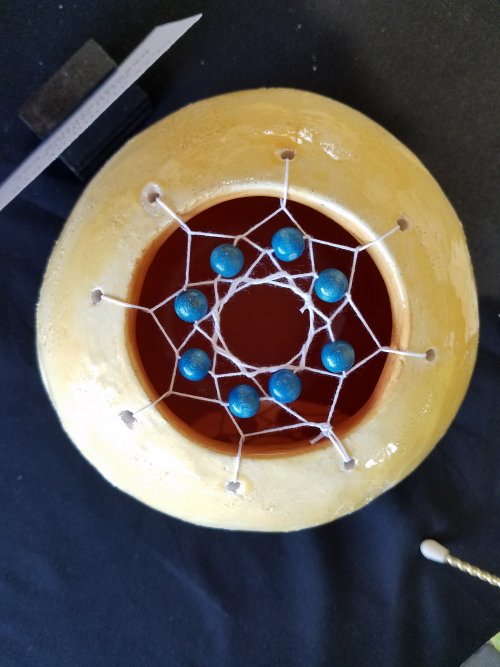 Ms. R. made this pot with a mini dream catcher attached. It combines the traditional pot shape with a bit of Native American folklore.
All photos taken on my Android phone.