Arizona Again! Part 3 (Tumacacori National Historic Park)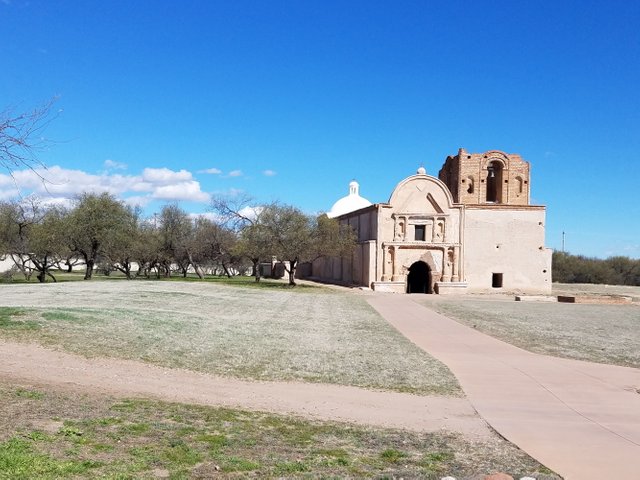 Monday morning after our visit to the White Elephant Store and the Clay Studio display, we headed on south to visit the Tumacacori National Historic Park. It features the ruins of an old Jesuit mission. Ms. R and Mr S and I joined a tour that was just starting, but soon decided the guide was too heavily into Teacher Mode, and we dropped aside to look at things at our own pace.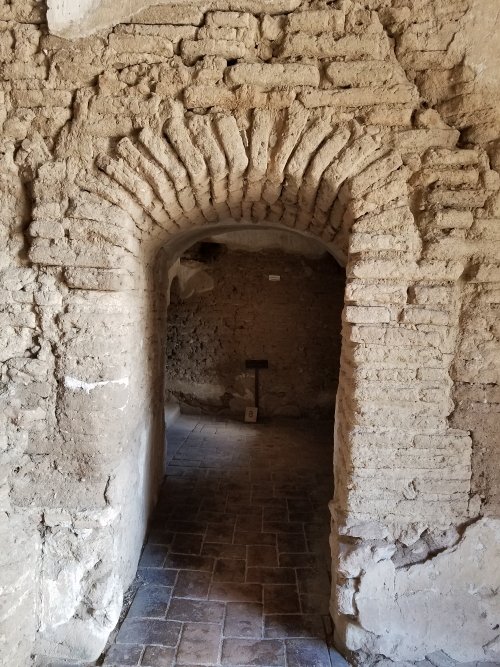 The entrance to the mission church.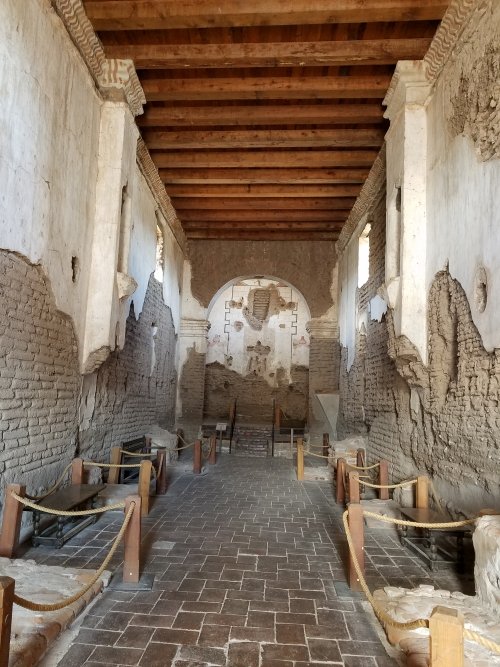 The inside of the old mission church. It is a very tall, narrow room.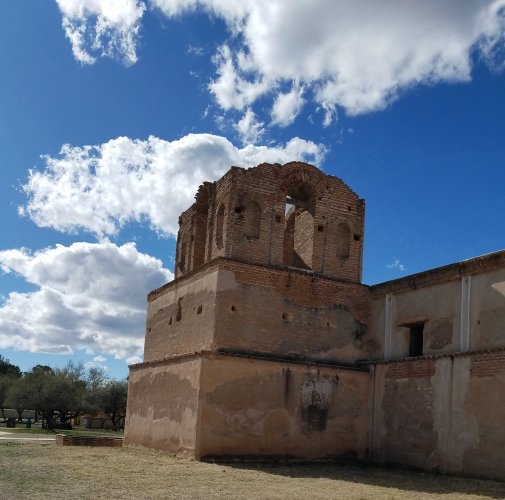 Side view of the mission church.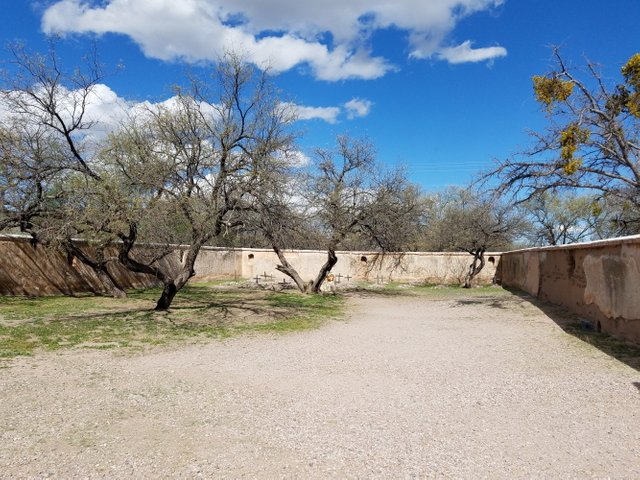 There is an old cemetery at the far end of this yard.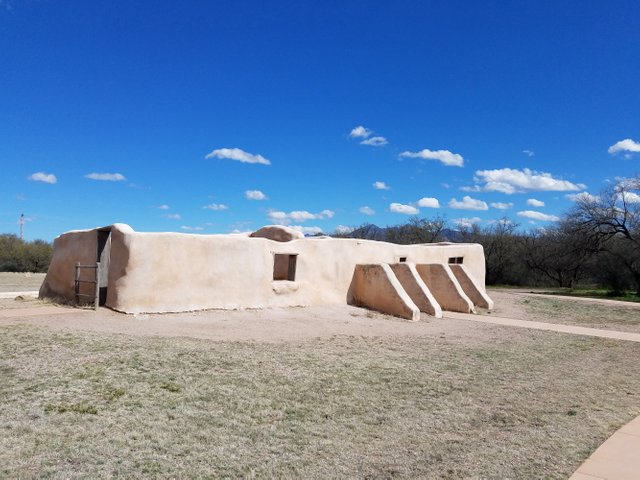 The ruins of a convento.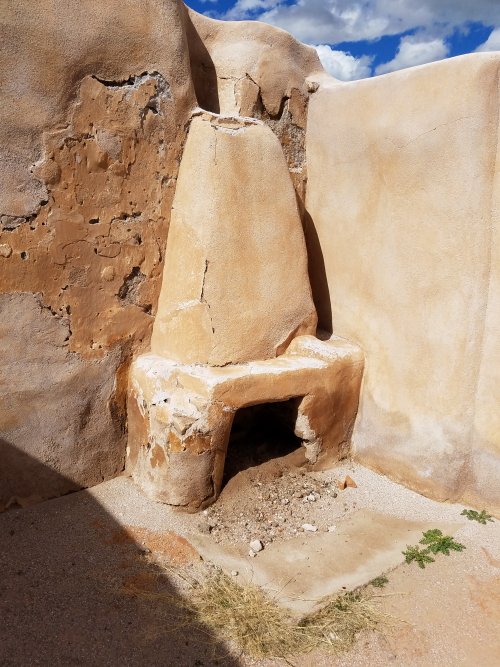 This oven was inside the ruin pictured above.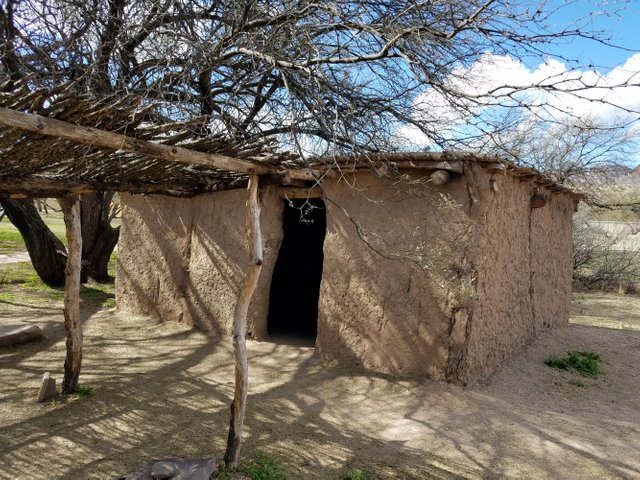 A very small dwelling!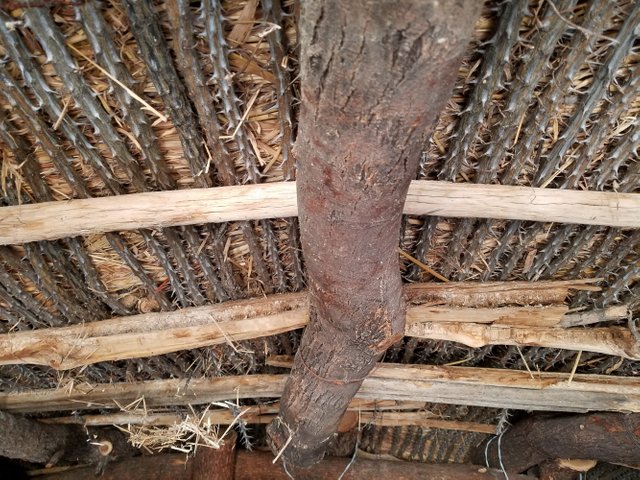 A close-up of the inside of the roof. It looks like ocotilla branches are part of the construction materials.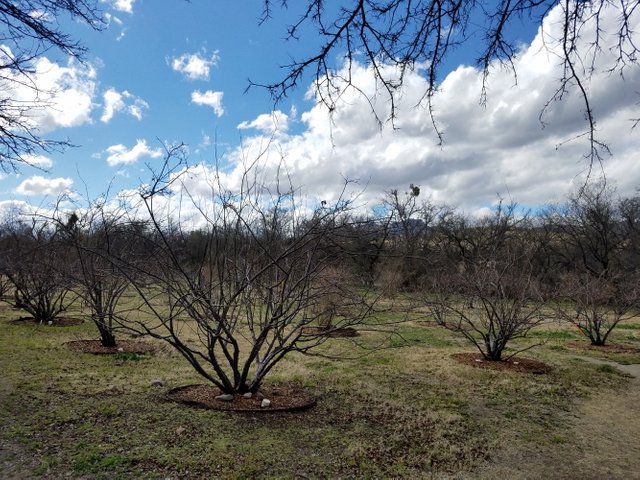 Attempts are being made to stock the old orchard site with varieties of fruit trees that would have been available in the 1700s and 1800s.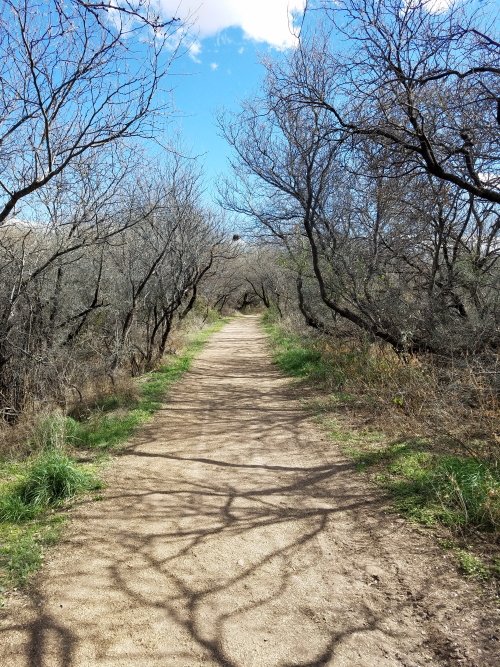 A path lead from the Mission site to the nearby Santa Cruz River.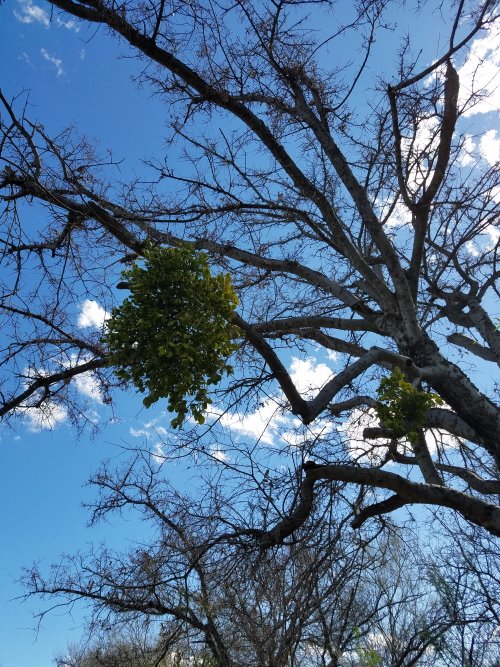 Mistletoe growing on a tree along the path. It's actually a parasite.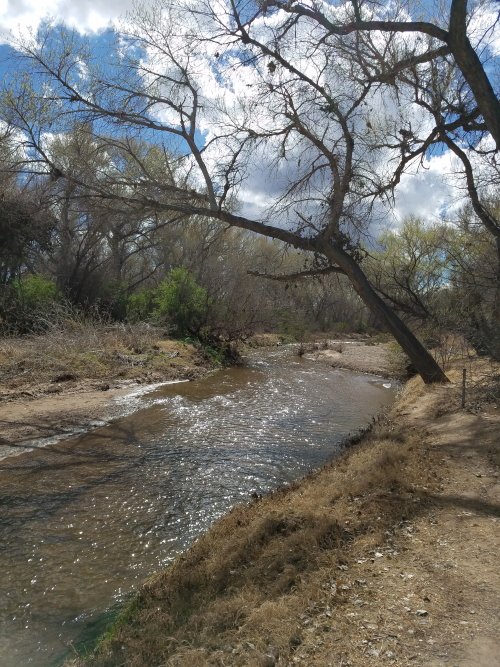 The Santa Cruz River. Having grown up next to the mighty Columbia River in western Washington, this looks more like a creek to me. I had the urge to wade in it, but then the sensible part of my brain reminded me I had nothing with which to dry my feet. I seem to hear that sensible voice more than I used to. It must be a function of age.
All photos taken on my Android phone.