Arizona Again! Part 6 (Horsehair Pottery)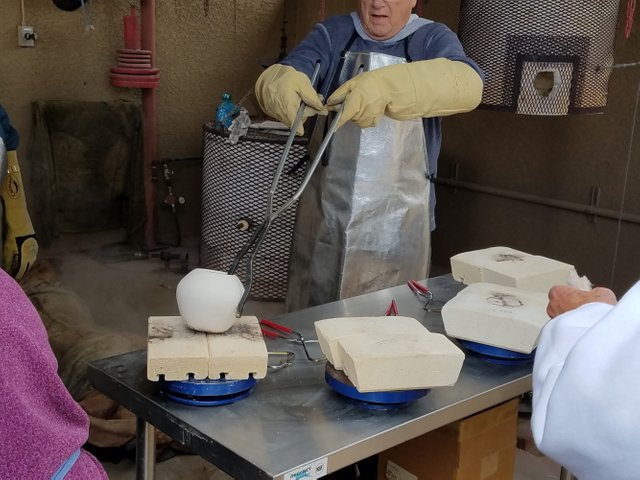 As mentioned in my previous post my sister, Ms. R, took me along to her favorite clay studio to watch the horsehair pottery technique. The local kiln expert carefully lifted the fired pieces out of the kiln with his long tongs and set them on bricks, which were situated on pottery wheels to facilitate the horsehair application.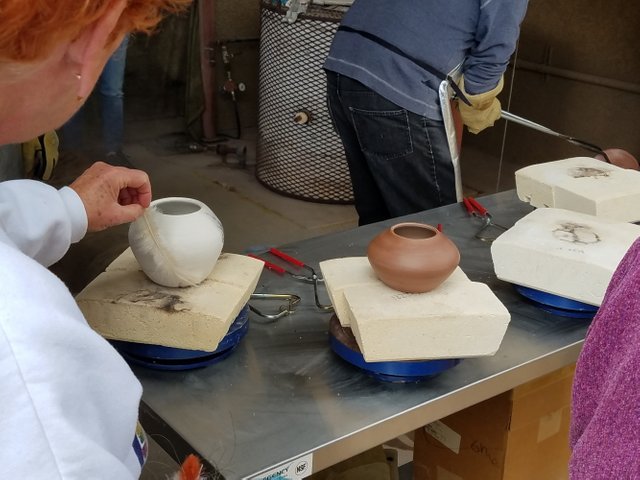 The ladies were ready with horsehair or feathers in hand, and immediately began placing them onto the hot pottery, where they promptly melted and left interesting designs. It smelled very bad.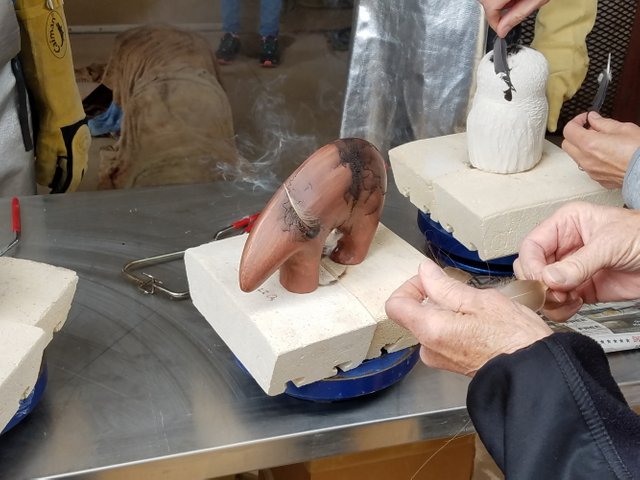 More pieces of pottery being decorated with horsehair and feathers.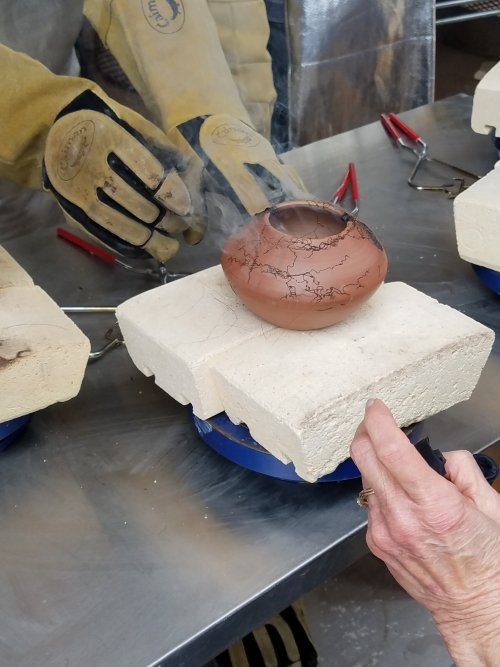 I really like the way this one turned out!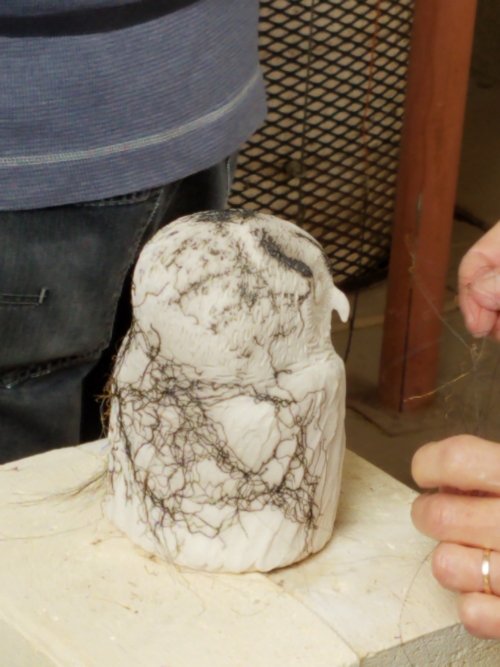 This owl was beautiful by the time the lady was done.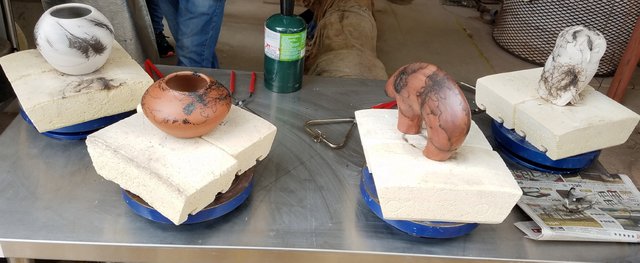 These are the finished products from the first of three loads in the kiln. Because I am not into pottery or ceramics, I had no idea this sort of thing could be done. It was quite the learning experience for me.
All photos taken on my Android phone.
If you would like to read the previous posts in this series, here are the links: