The Isle of Maybe: Arriving at Koltur (Part II)
Oops. 5 months ago I posted the first part of my adventure on the Faroe Islands and I kind of forgot about it on steemit.
I'm back now!
•
The 31st of March. A few seconds after waking up I realize why I'm feeling so cold: we're at the Faroe Islands!
It's 7:30 AM, the grey and drizzly sky doesn't really welcome us to get out of the tent. But the thought of getting in the helicopter and flying to the beautiful Koltur get's us going.
By 8:00 AM we're hiking down the mountain, back to the airport.
At 11:10 AM it was finally time to board the helicopter. Florian and I were the only passenger for that day.
We were 5 minutes in the cabin and very excited until the pilot tried to explain in his best English that there was too much fog to take off.
This happens more often than not, apparently. After 30 minutes of hoping and waiting in the heli, the pilots invited us to their cafeteria for a cup of coffee.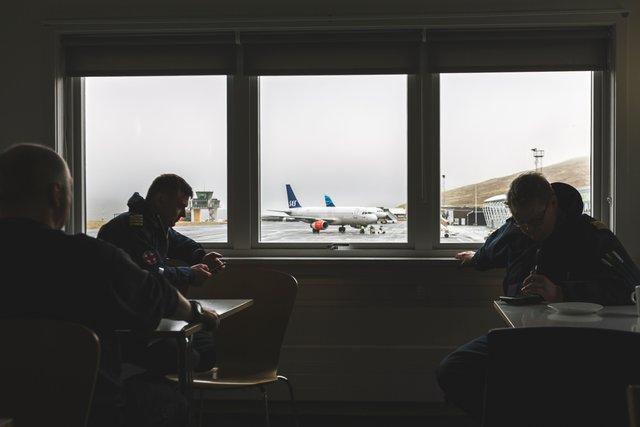 More than two hours, three cups of coffee and a full fledged meal later, the weather was clear enough for takeoff.
After a phenomenal helicopter ride we landed on the improvised helipad on Koltur (just a couple strips of asphalt).
After dropping us off, the heli flew back to the airport instead of completing the loop. The weather on the other islands was worse than what we experienced before.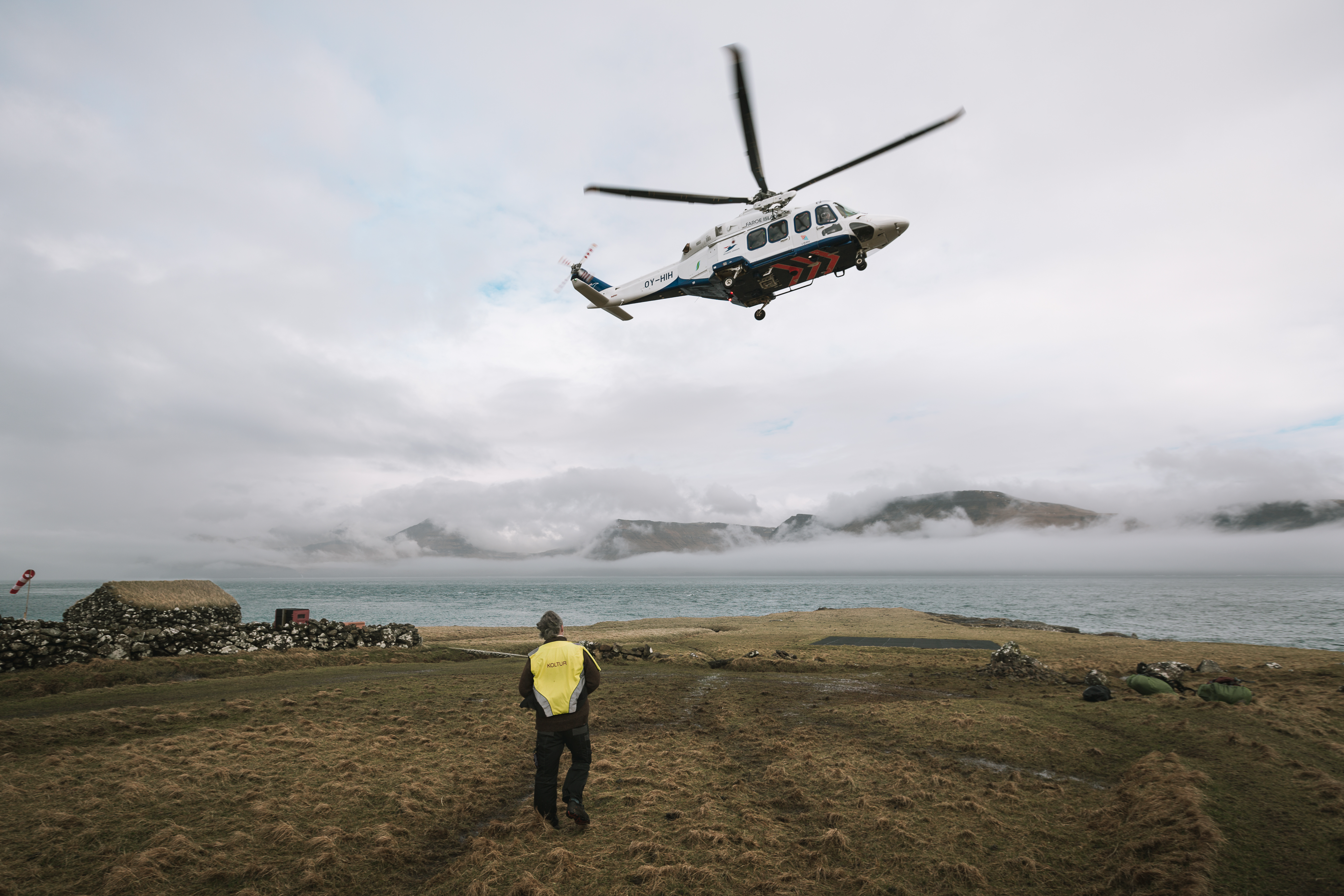 Setting foot at Koltur was like entering a fairytale. The view was unlike anything I had seen before and the other islands were barely visible through the wisps of fog.
It was finally time to meet Bjørn.
"You crazy people" was the first thing he said to us. (who is crazy enough to go to Koltur this time of the year for fun?)
A little later Bjørn gave us a warm welcome and a small tour of the island.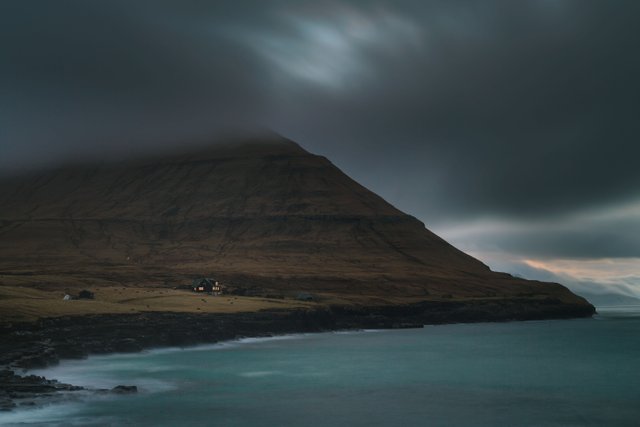 Should I continue with these adventure reports? Let me know! It brings back great memories.