The Eternal City, City of the Seven Hills, Capital of the world ... Rome is a city with many names and also many phrases:
Rome wasn't built in a day (like Steemit!), When in Rome, do as the Romans do and All roads lead to Rome.
Huge statue on Piazza Cavour
And i must 100% confirm that these three phrases are true as they can be! We started our trip in Ljubljana and i think you won't be surprised that there actually is a road from Ljubljana that leads to Rome =) ! It took us around 10 hours of drive and 800 kilometers later there we were. At the edge of Rome. The view from the highway shows that there is a lot of industry concentrated on the edges. Our hotel was right in the city center only 20 minutes walk from most of the sightseeing attractions. The highway ended and we soon realized what "When in Rome, do as the Romans do" means. I am 100% sure, that this means drive a car like Romans do! But that is hard, especially if you don't know where you have to go and you relay on the navigation. It was crazy! Cars everywhere, scooters, mini electric cars for 1 person, car horn honking, yelling through windows - we were full of adrenaline! The most amazing was how many vehicles can you fit in a 3 lane road. There were 3 normal size cars, 4 scooters and a smart in the same row on a 3 lane road. The lines are barely visible and totally irrelevant ... Red lights? Irrelevant ... Pedestrian crossings? Irrelevant ... But the most amazing think is that they all manage! The wasn't any problems with traffic, pedestrians managed to cross the roads, scooters easily coexists with cars, the only problem are visitors that are not able to "do as the Romans do".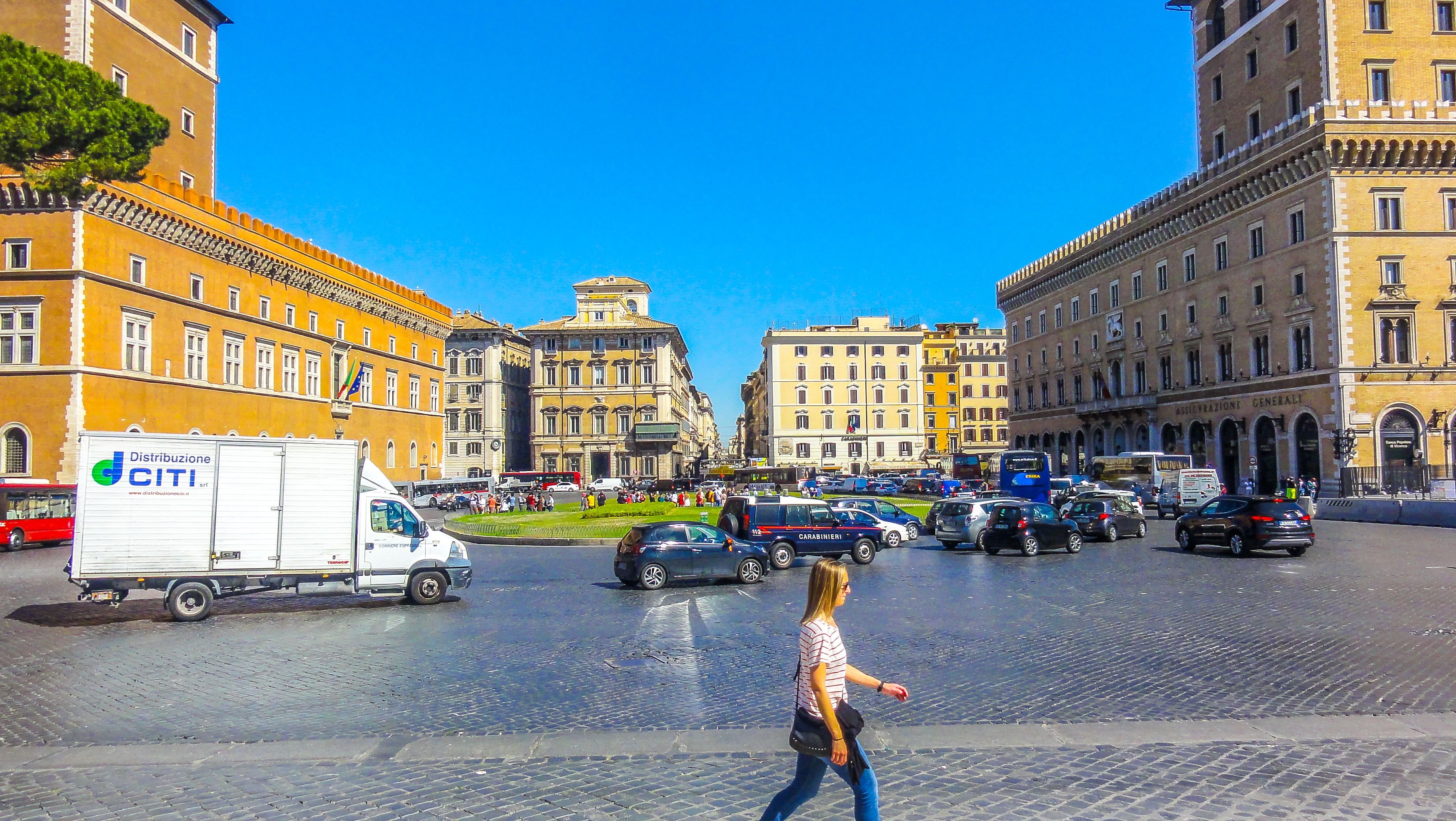 Enormous roundabout without the lane lines. Doesn't seem to bother anyone
Anyway we managed to get to the hotel without any major problems, a co-pilot and an experienced driver was enough. And the biggest success was ... that we even honked to a guy, who didn't drove off for 3 seconds!! And what he did?? He apologized with an extended hand outside his window - AMAZING! =)
Since i was on a business trip i didn't know if I'll have any free time at all, for sightseeing. Luckily we had a long lunch break and i decided to skip most of it and to use my time for at least some of the biggest attraction in Rome. For any future traveler to Rome ... Don't rush take a day or two more than planed it's a huge city with countless historical points of interest.
Since we were close to the center and I like walking, i visited everything on foot. I walked for 13 kilometers in 2 and a half hours. Visiting Rome in May is good for at least 3 reasons, it's still not the main season and there is less people, it is not as hot as in the summer, there is water in every fountain! :D
As soon as i started walking, i understood the phrase Rome wasn't built in a day . It is huge and the buildings are huge! Just look at the photo bellow. That's a normal building in Rome... "Normal".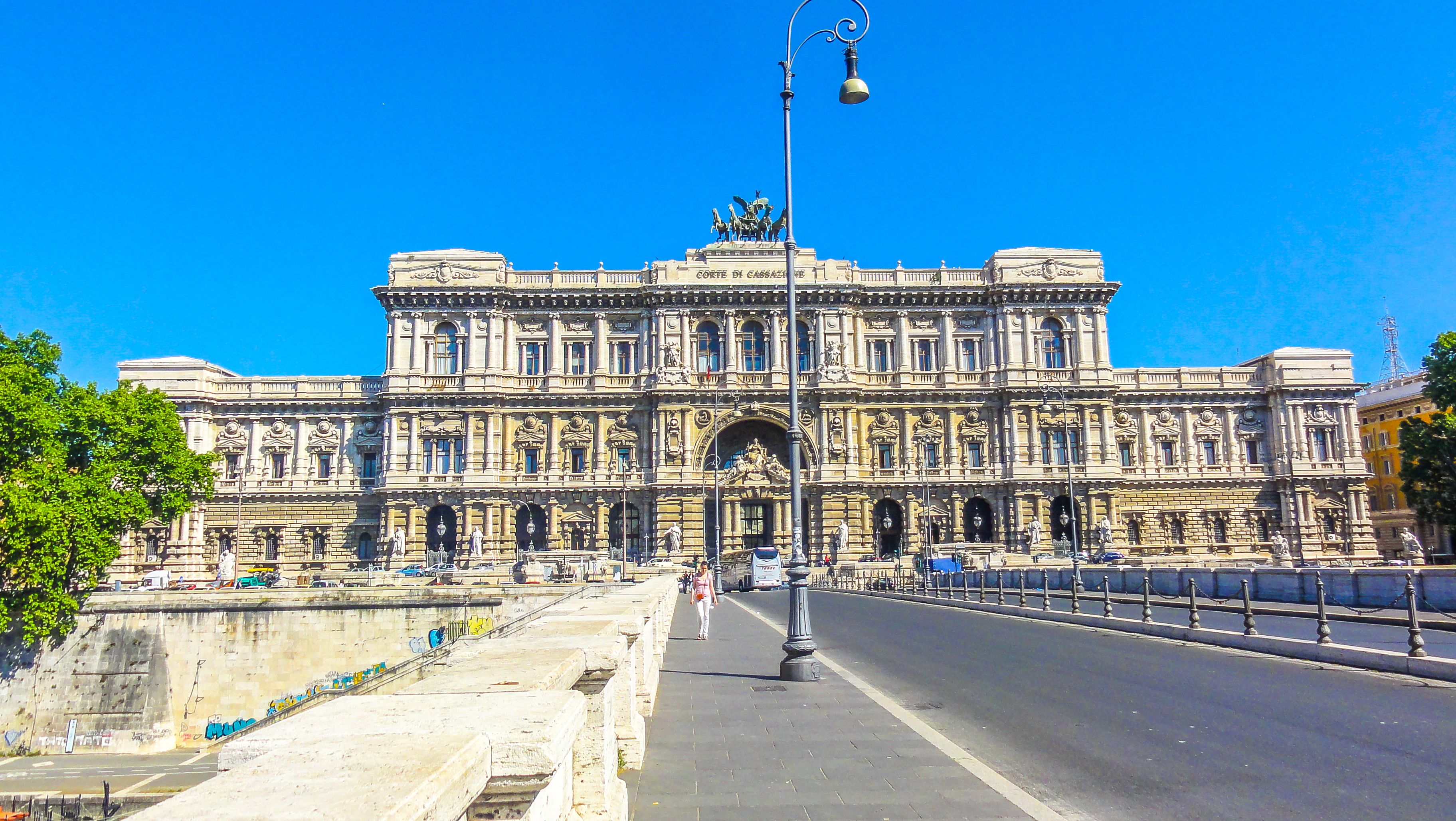 View on the Palace of Justice from the near by bridge
Building that left the biggest impression on me wasn't the Colosseum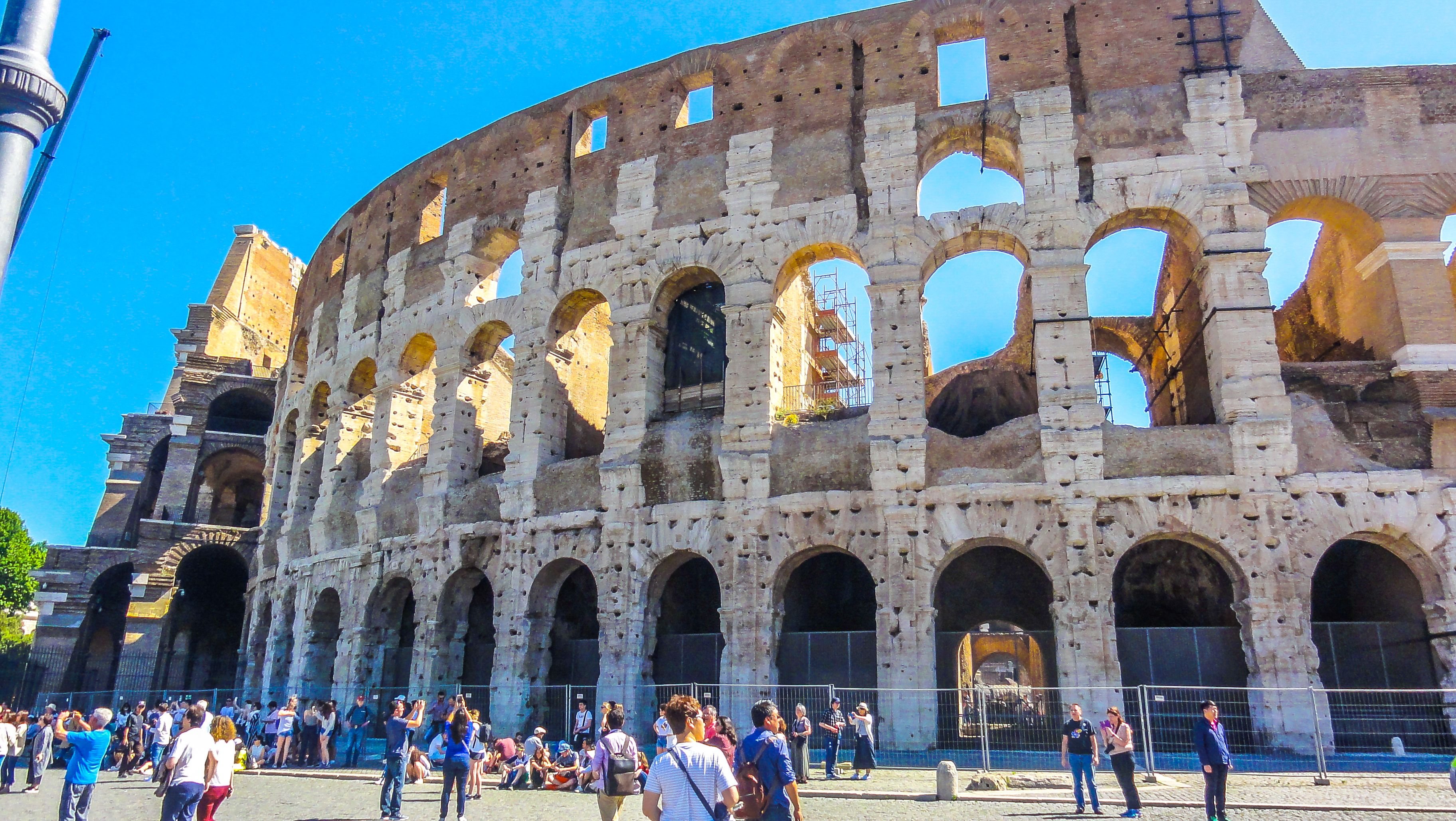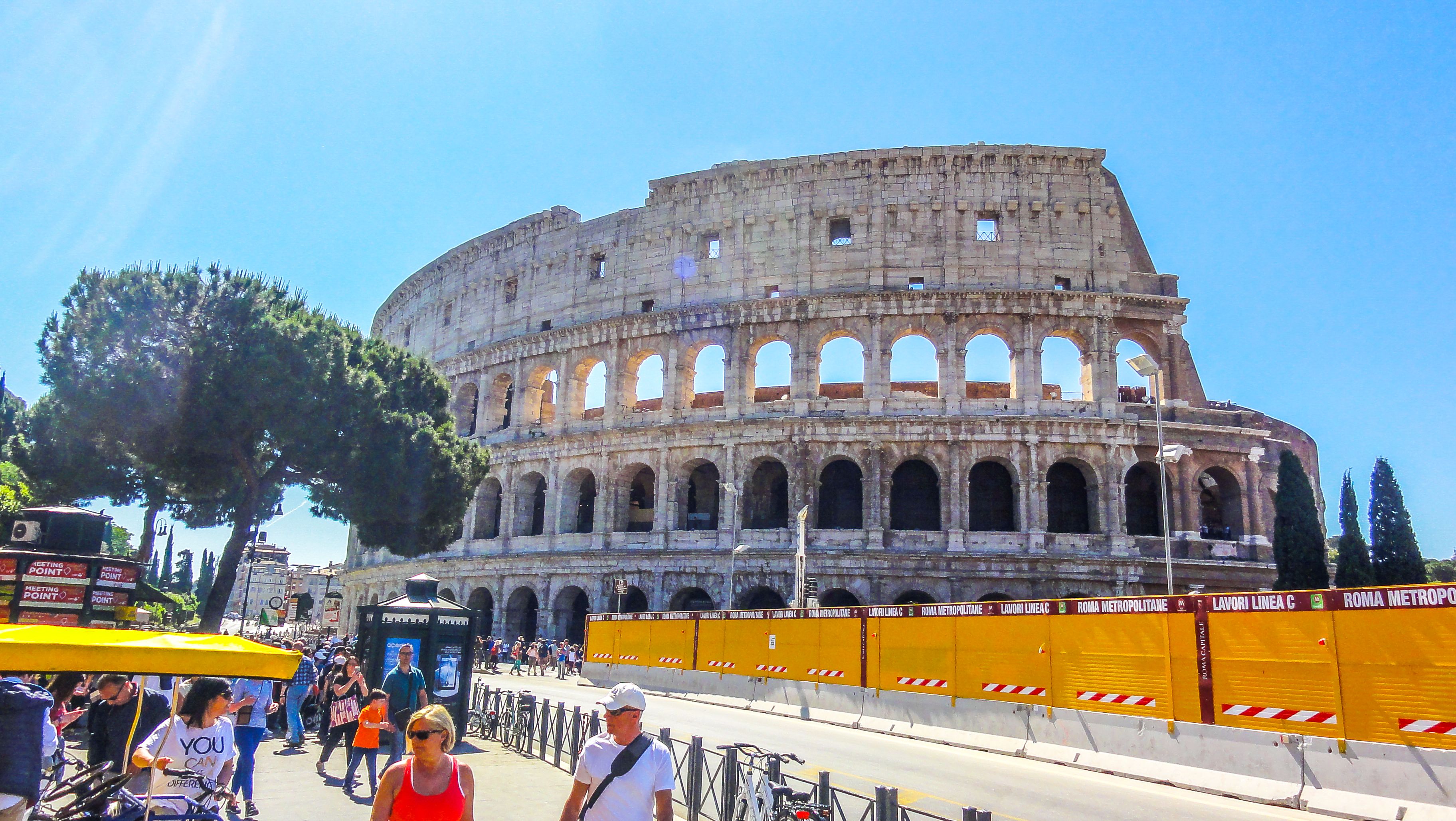 it also wasn't Pantheon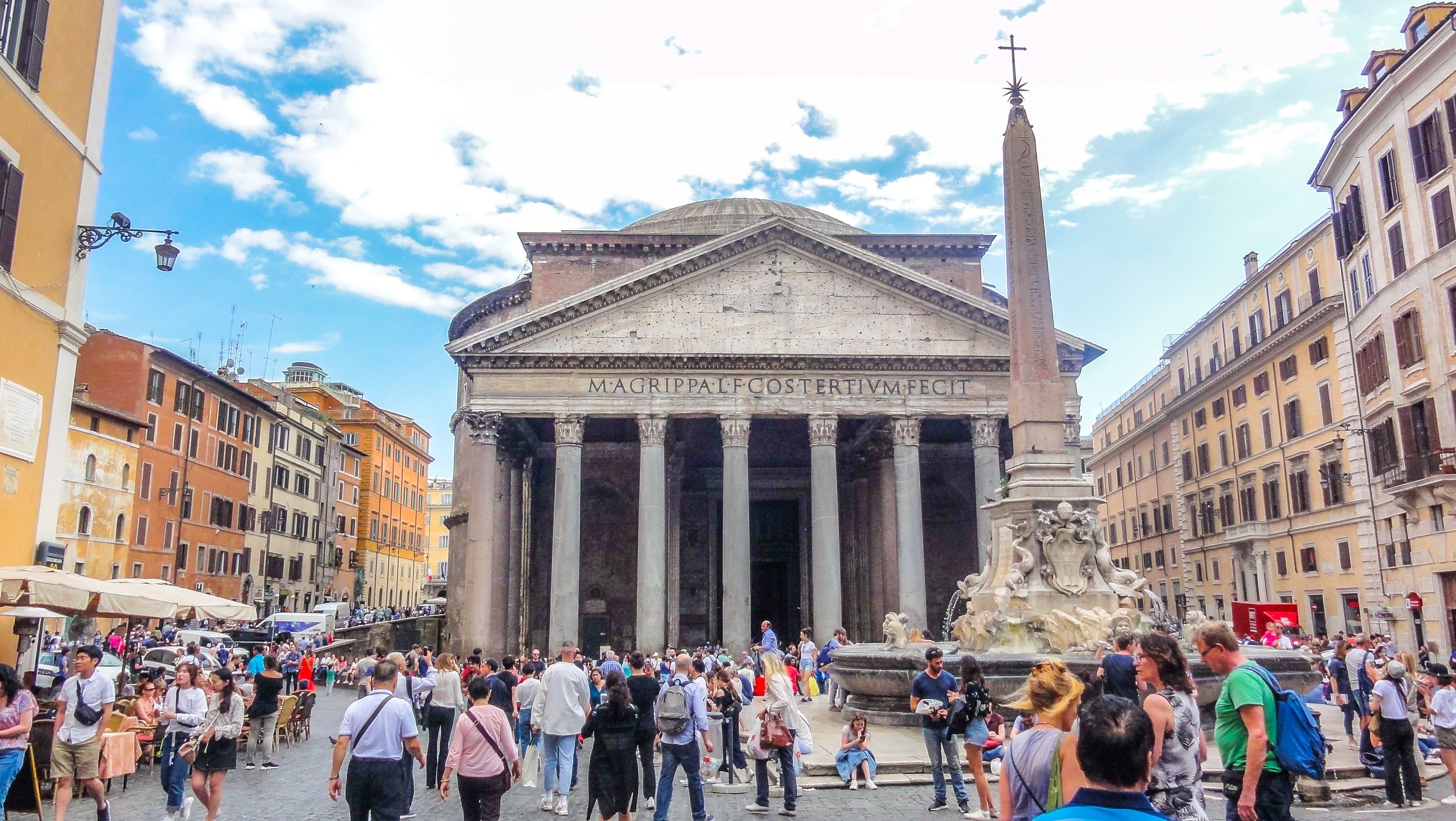 it was Altare della Patria. The size of it, those enormous statues of Roman soldiers, wide and long stairs, open space in front of it, white color ... Words and photos can't describe it.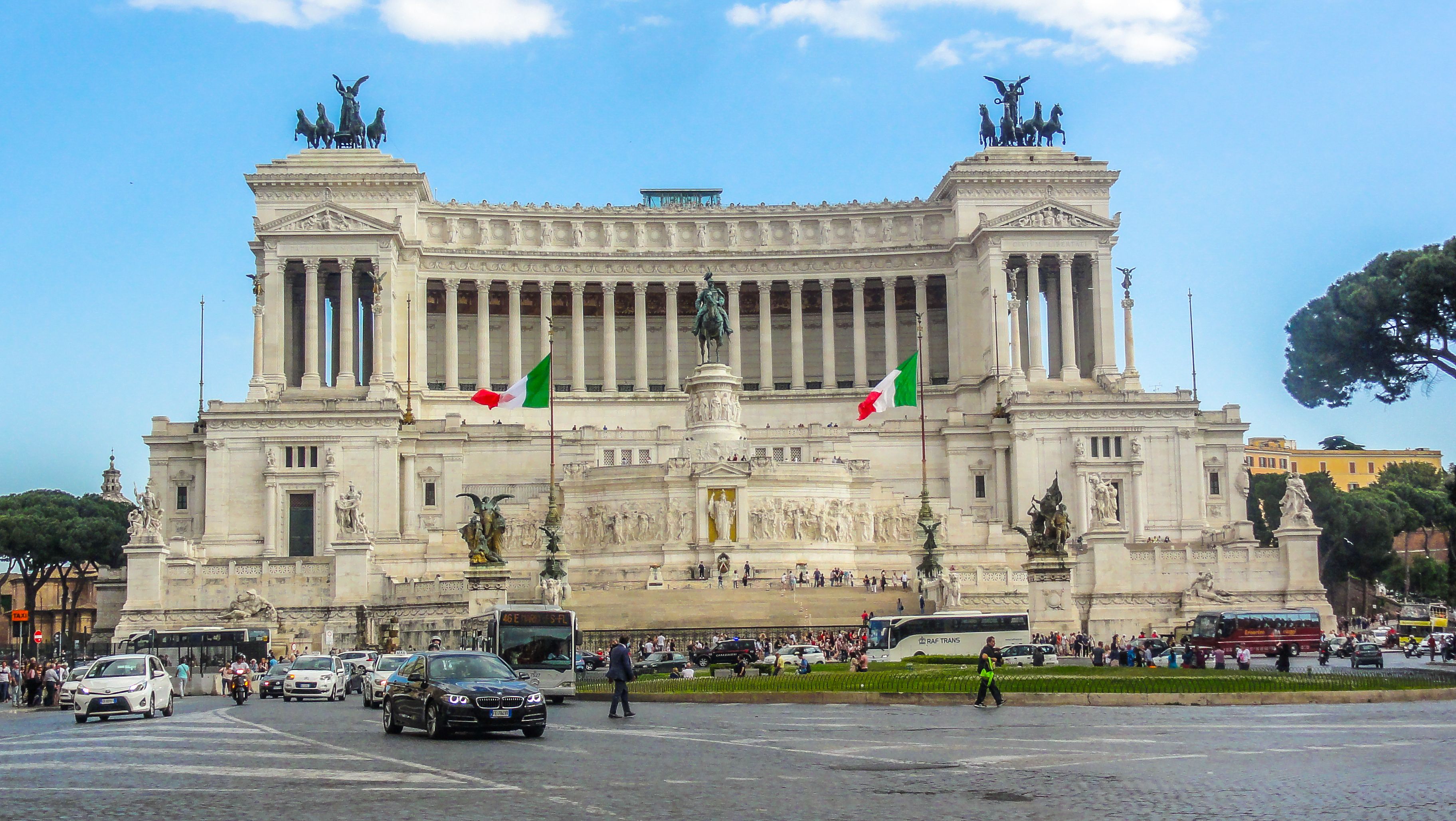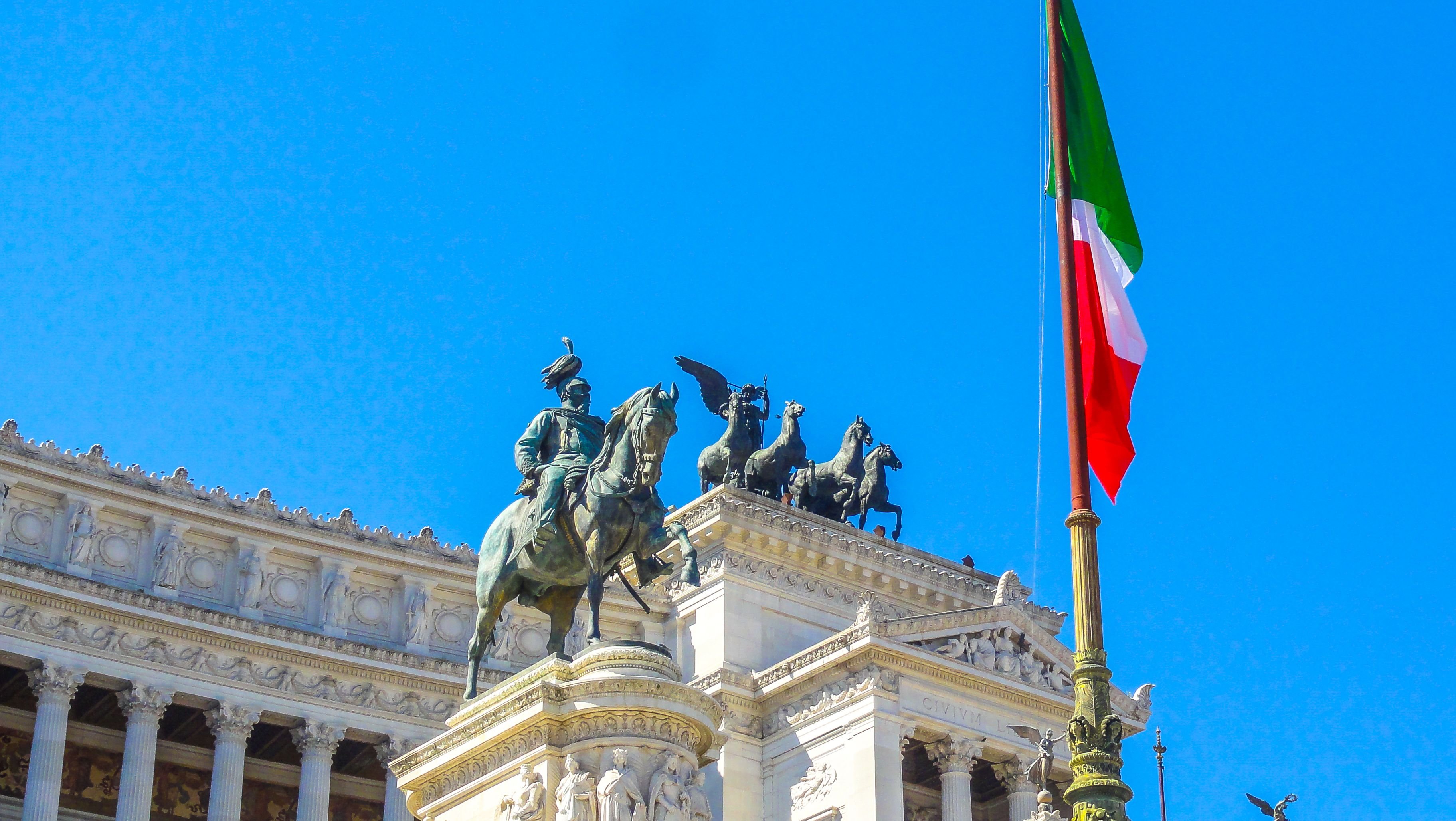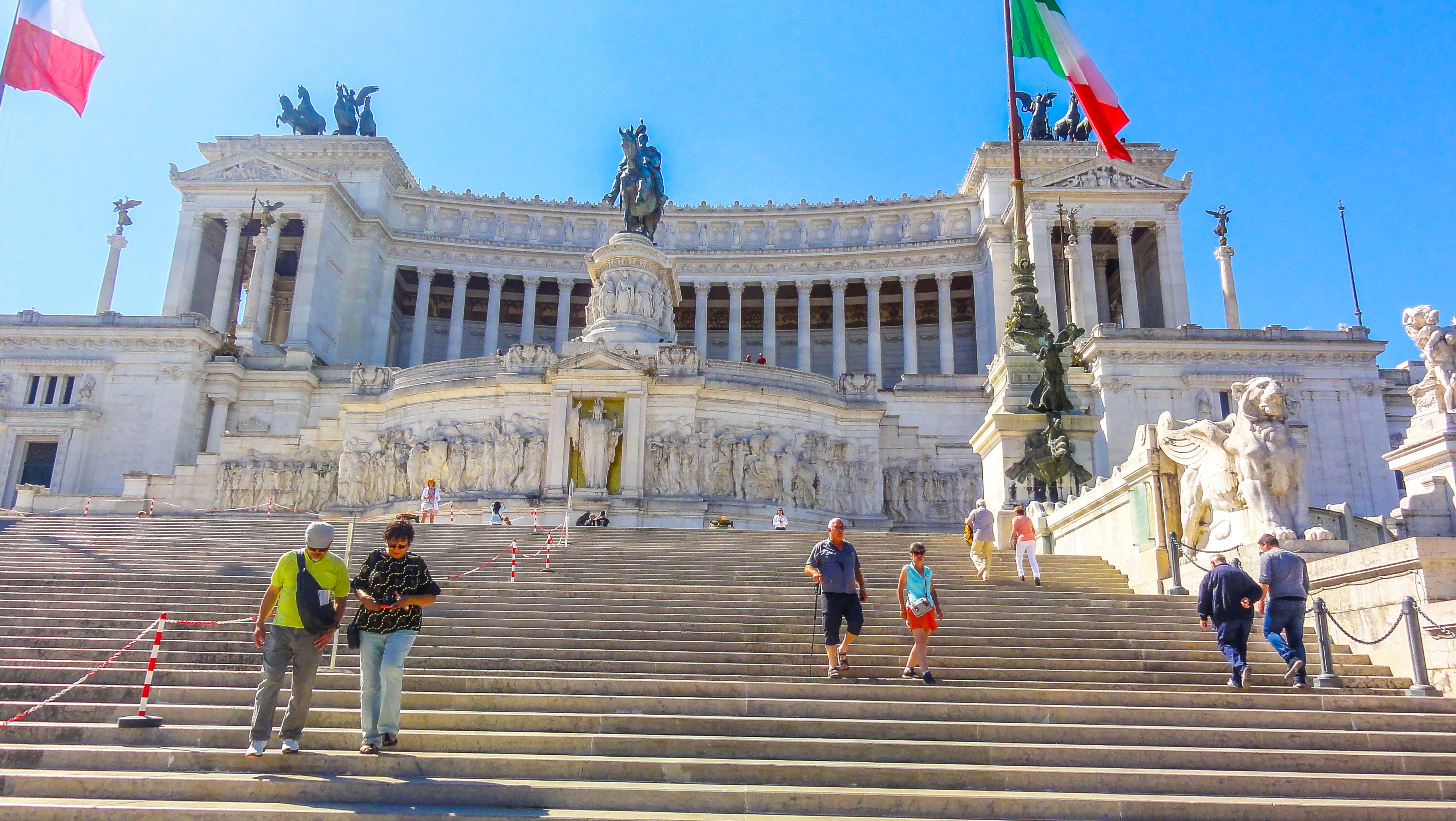 Since i was on a clock and had to get back soon i didn't have time, to stand in line, or to take an guided tour. And the only thing without a line was Roman Forum. I like history and walking through it was like living a history. The remains of the ancient city got me thinking about the life these people lived more than 2000 years ago. If only these streets could talk ...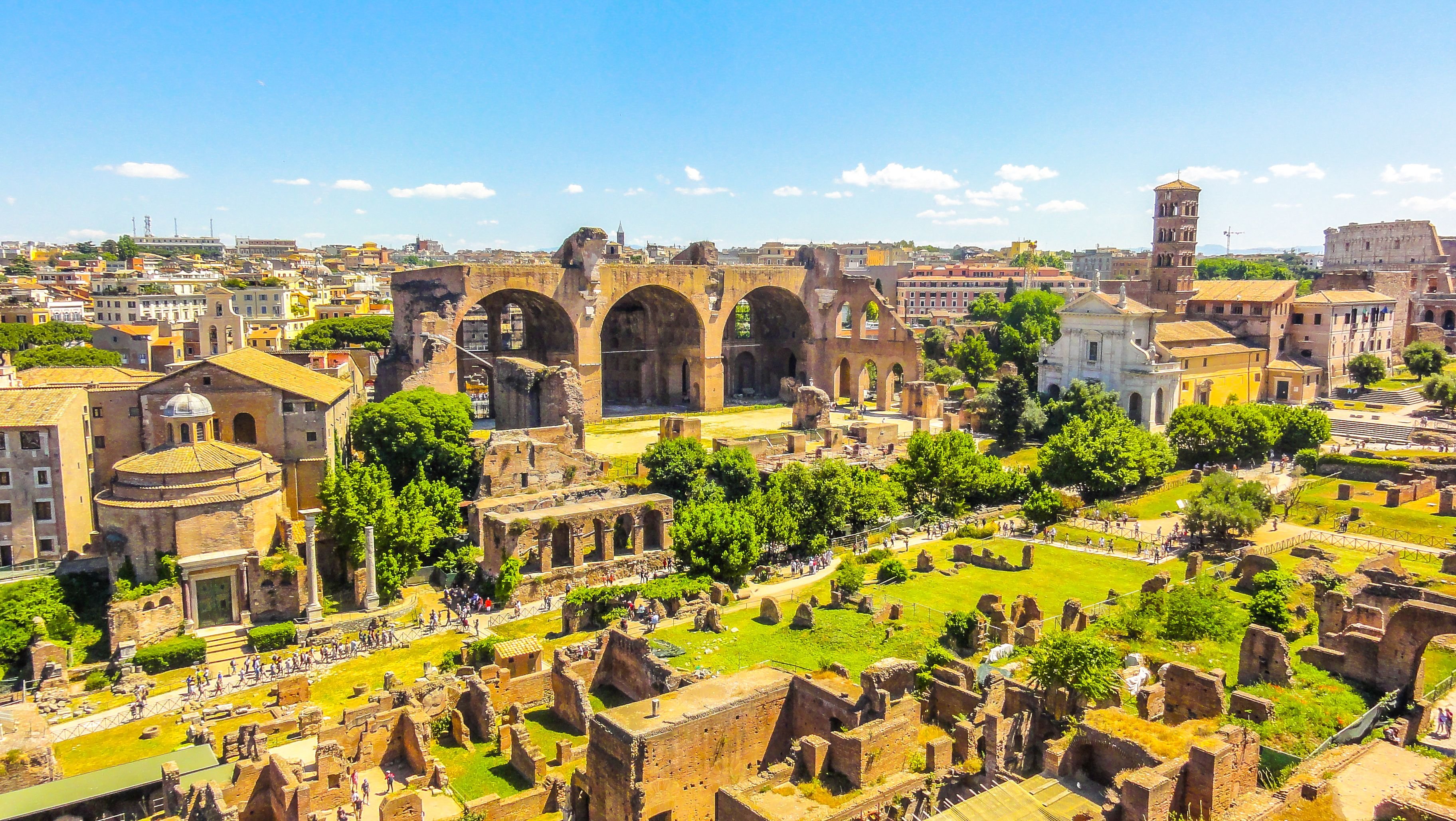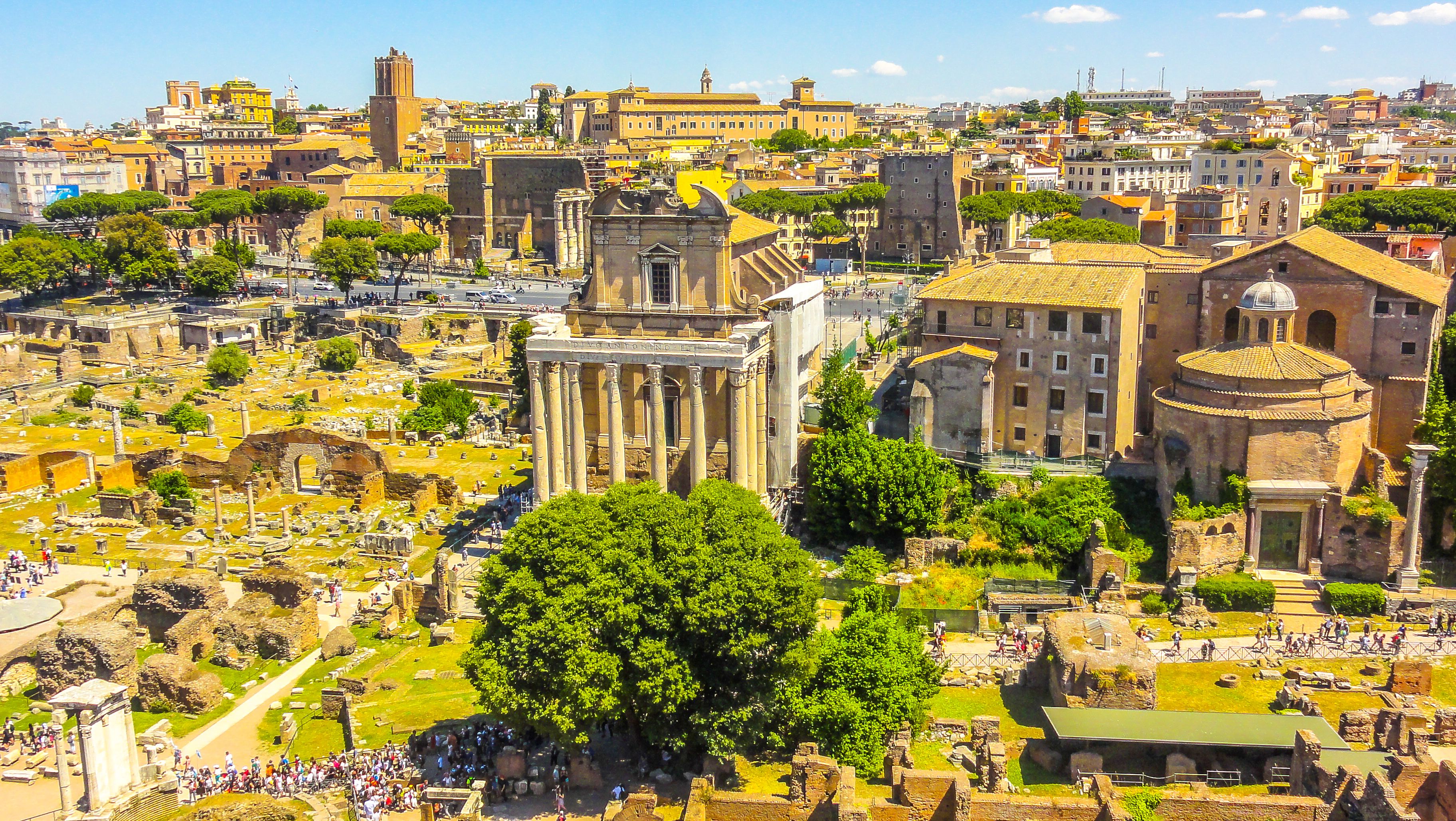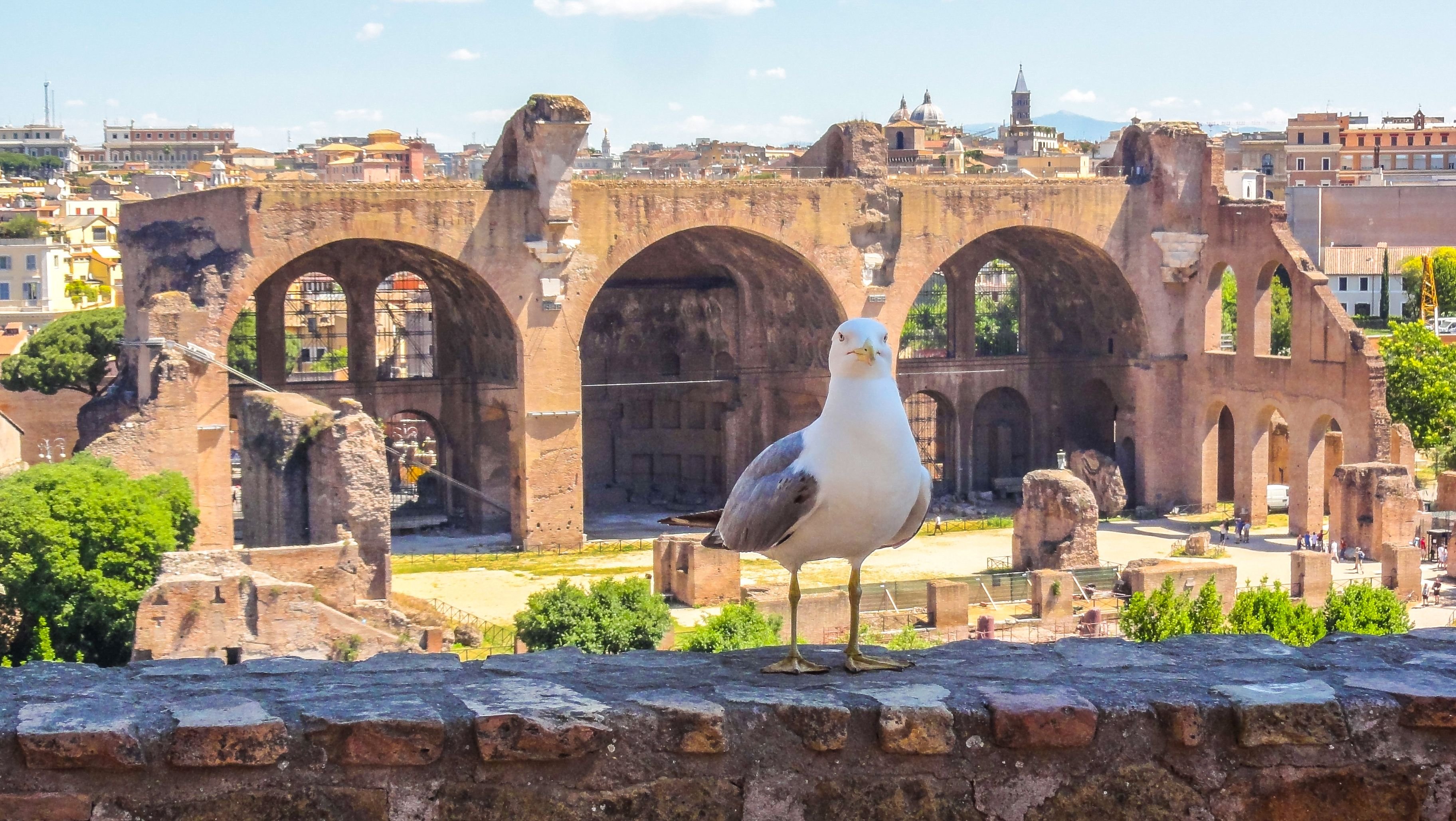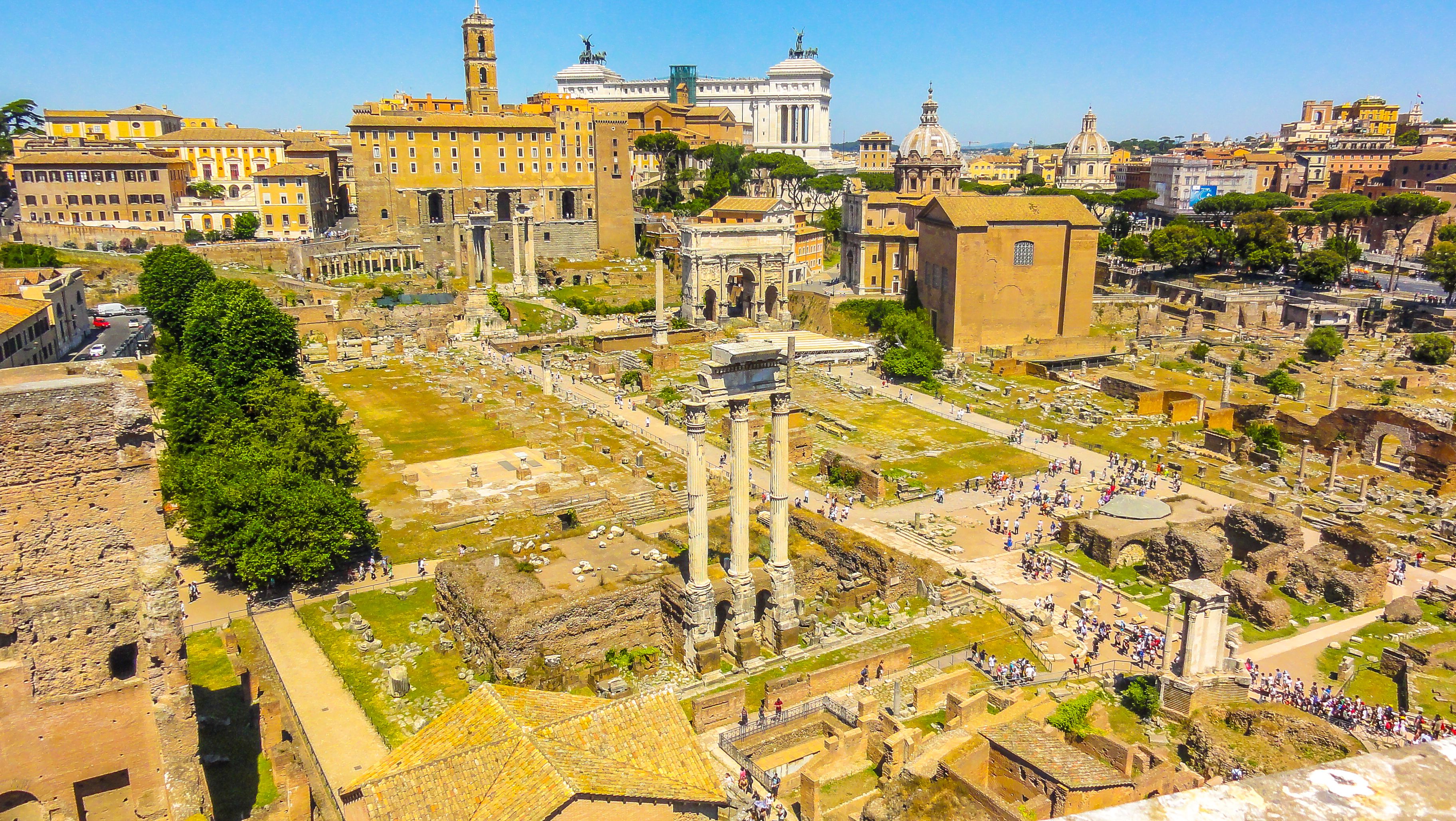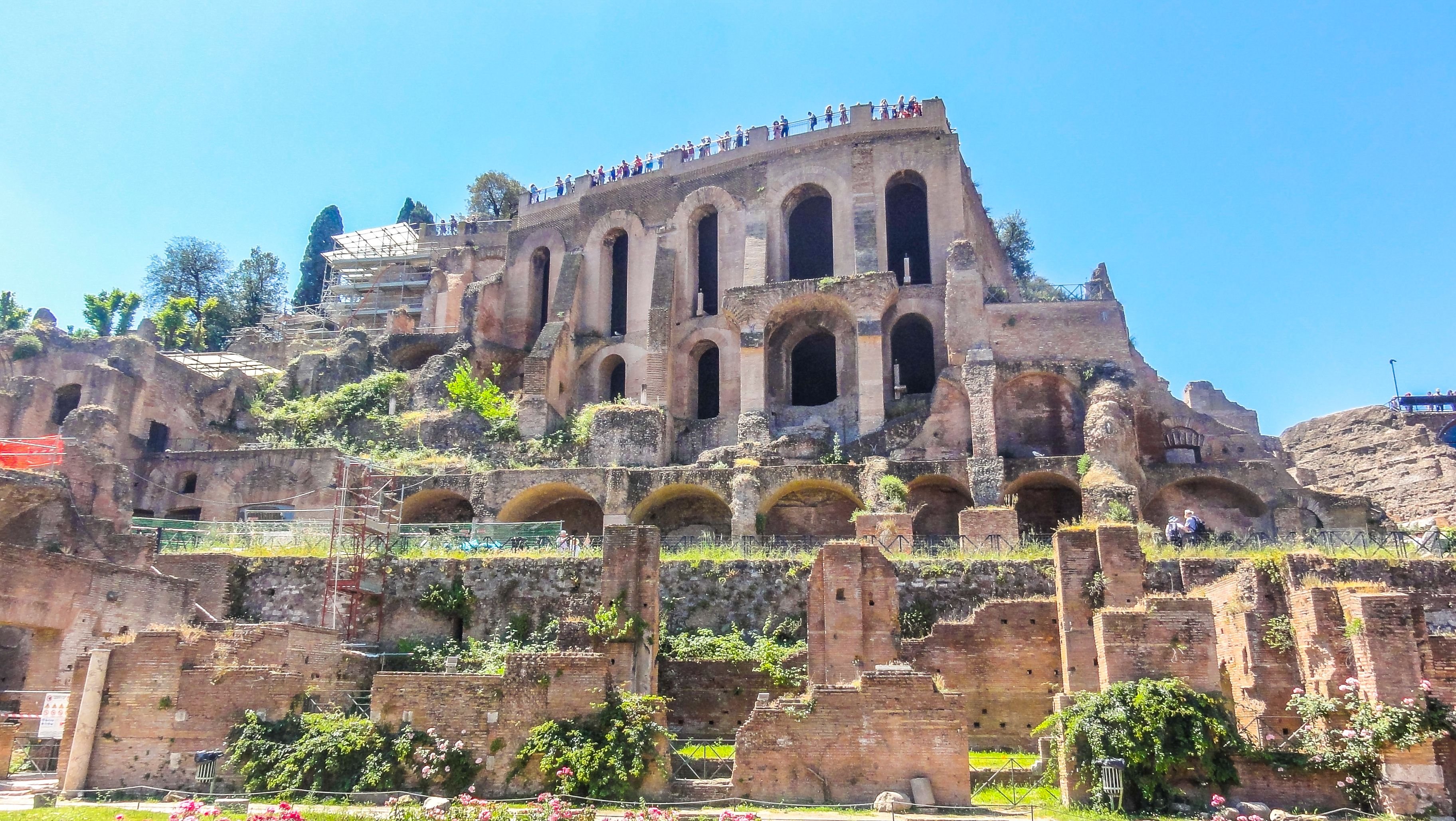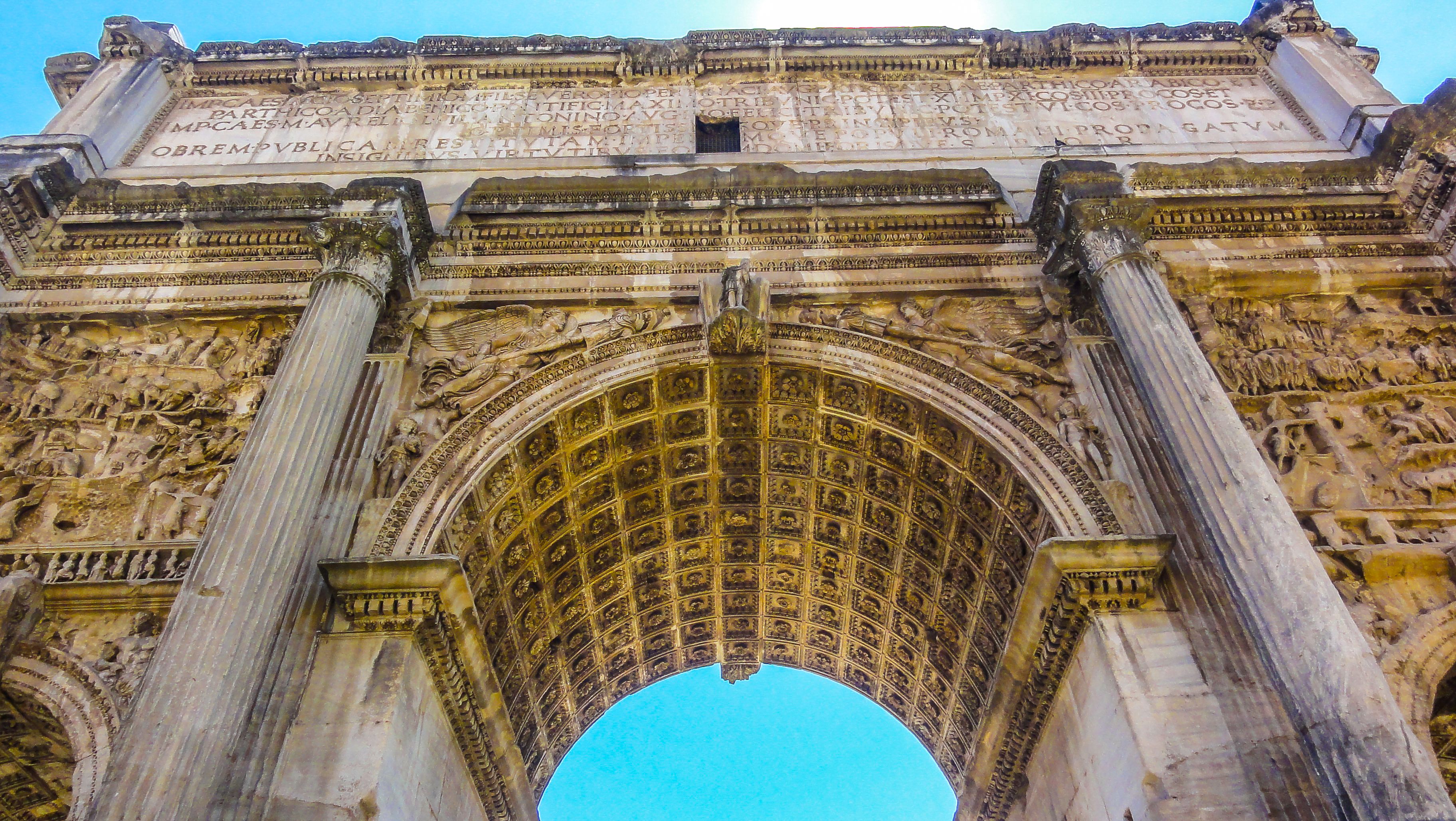 I also discovered something really strange. There were a lot of statues without heads or hands and i couldn't understand why?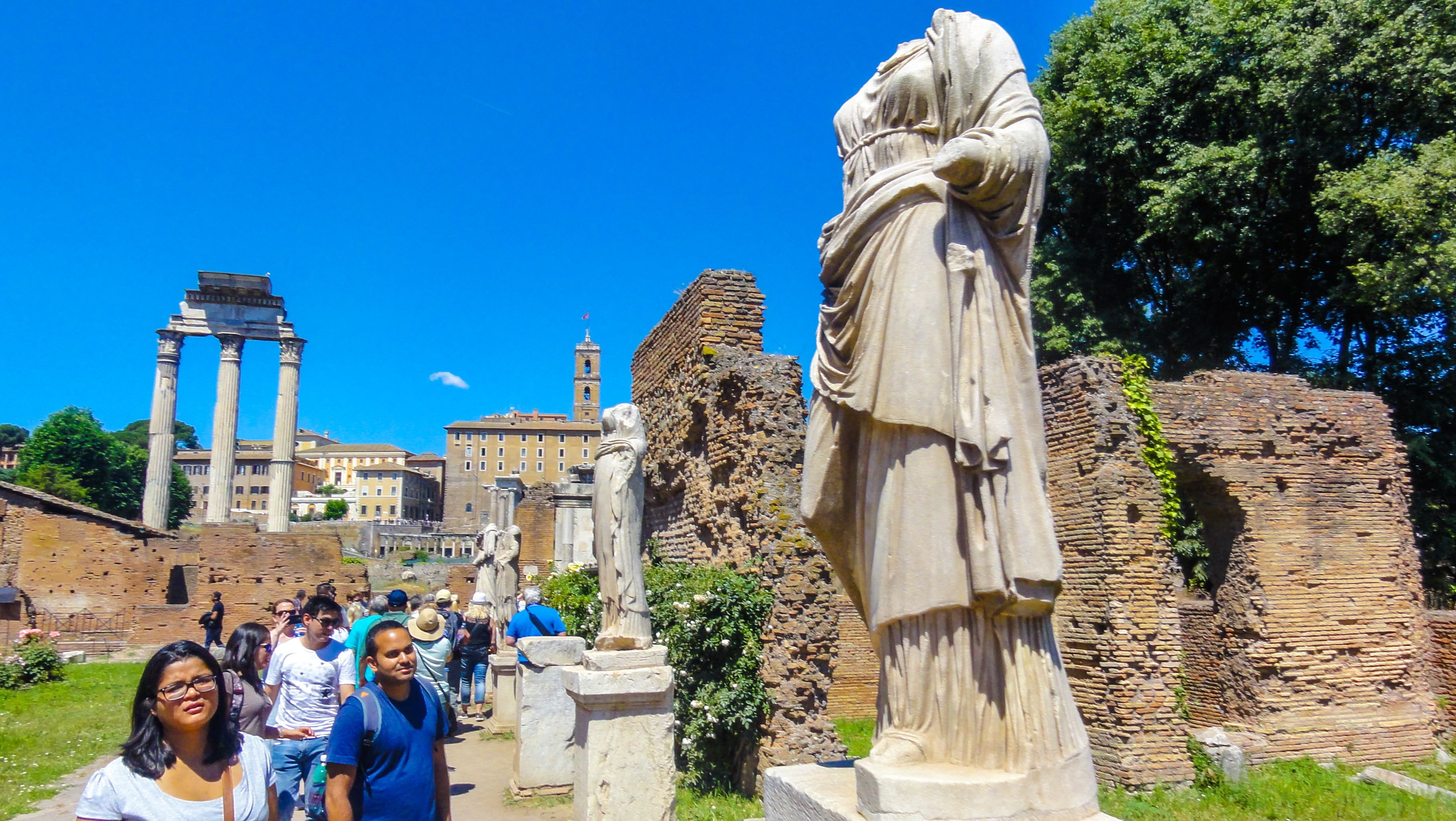 Headless statue of an unknown female
I imagined that the heads were stolen or destroyed, but the truth is far from it! I did some research and apparently the Romans were really practical. When they wanted to have a statue for a hero or a known person at that time they ordered it. They intentionally ordered it with a perfect body, classic roman clothes and removable head, sometimes even hands. The reason was, that it was easy replaceable if the hero wasn't popular anymore :) They didn't have to order a complete new statue, they just ordered a new head and replaced the one on the perfect body. Now that's what i call money saving! =)
After the Roman Forum i went to see probably the most known fountain in the world: Trevi Fountain or Fontana di Trevi in Italian. It was completely restored 2 years ago and i must admit it looks amazing. You only have to ignore the amount of people trying to get as close to the water as possible.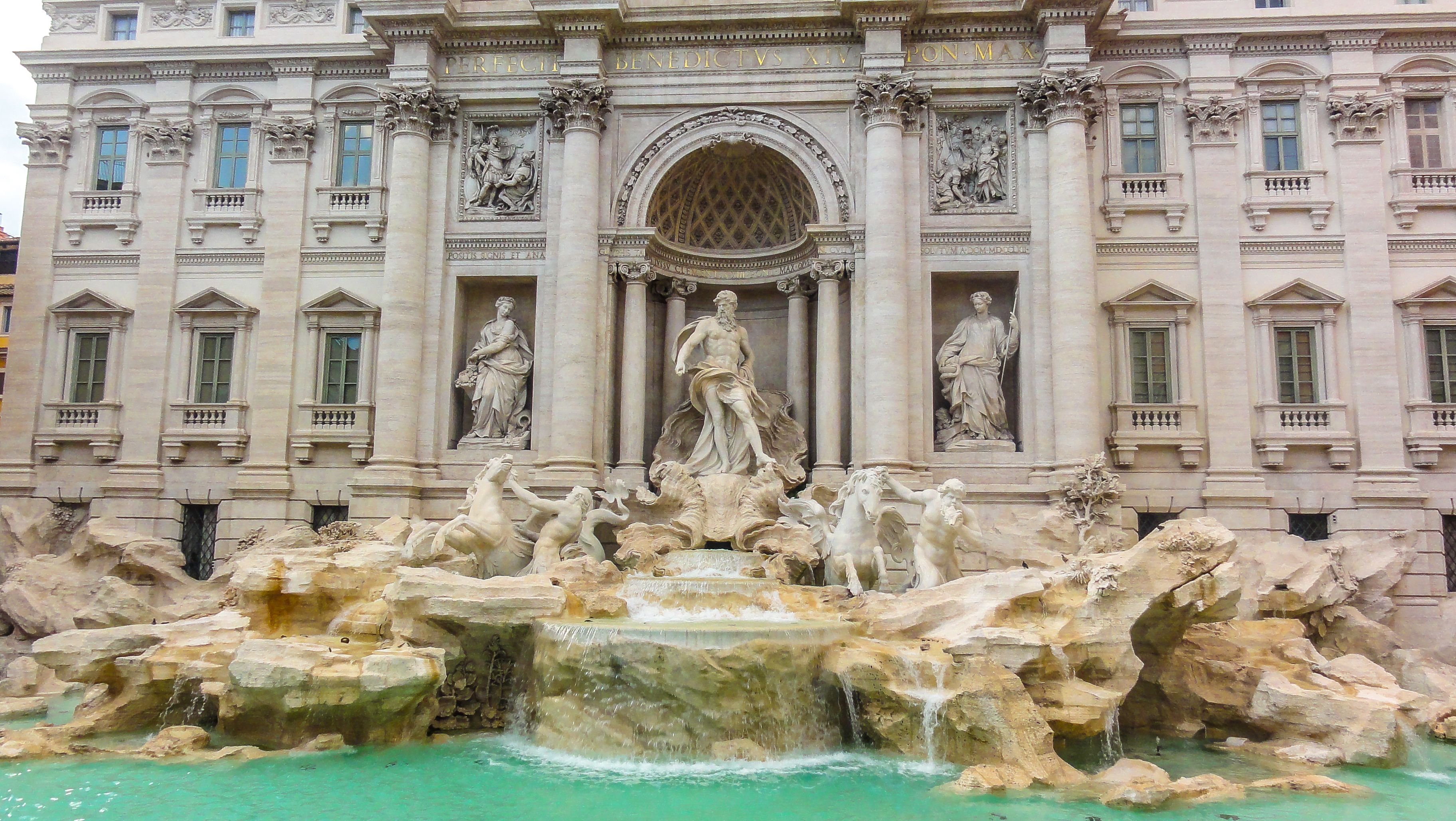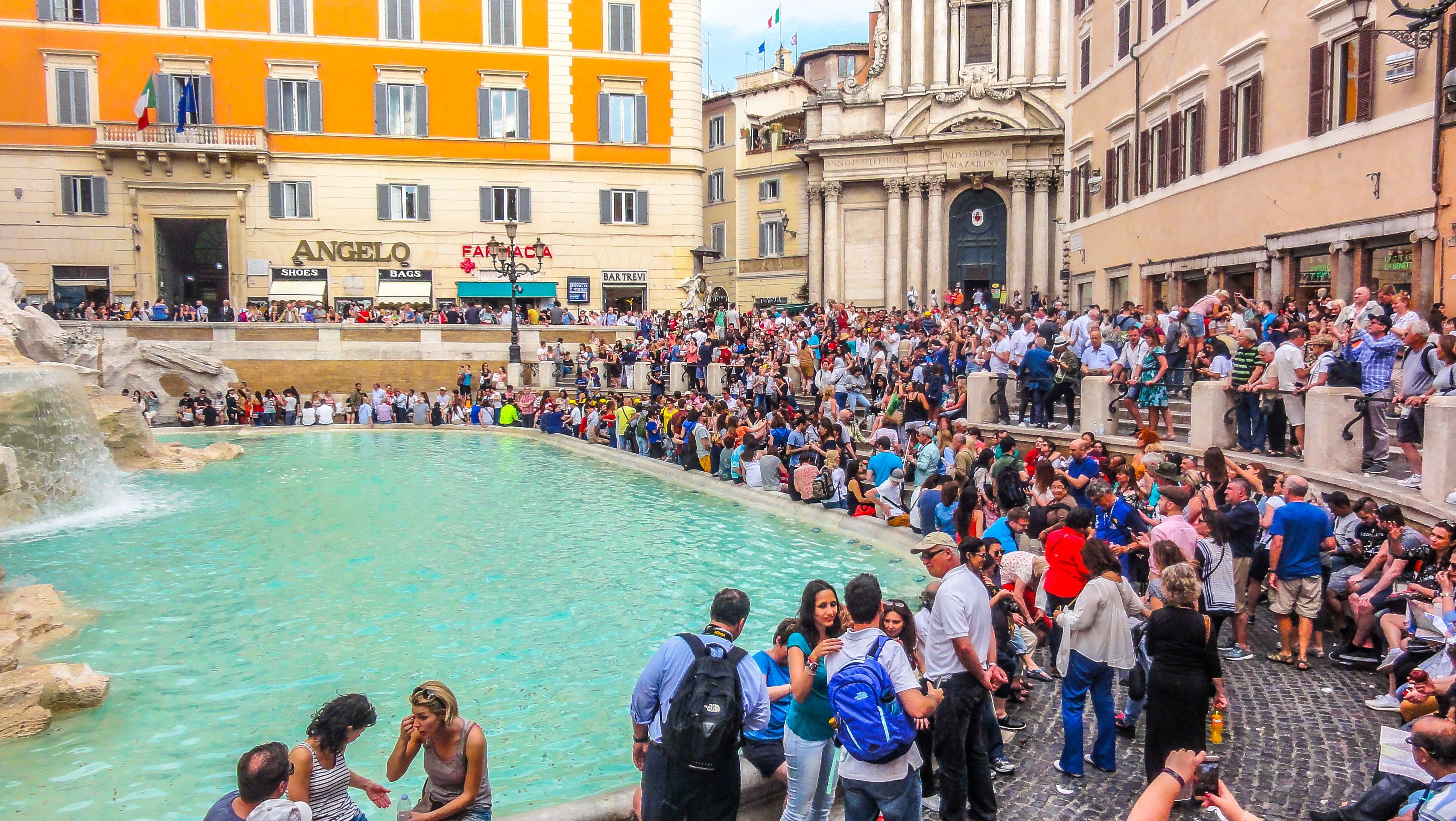 The fountain is also known for throwing coins in it. Apparently if you toss a coin to the fountain (over the shoulder) than you shall return to Rome someday :) And a lot of people believe in this. Estimates are, that every day 3000 € are thrown into the fountain! And btw ... DO NOT SWIM IN IT. If our local news were right ... than there is a 450€ fine if you jump into the fountain!
Of course you can't go to Rome without stopping in Vatican! To all the travelers, go to Vatican early in the morning!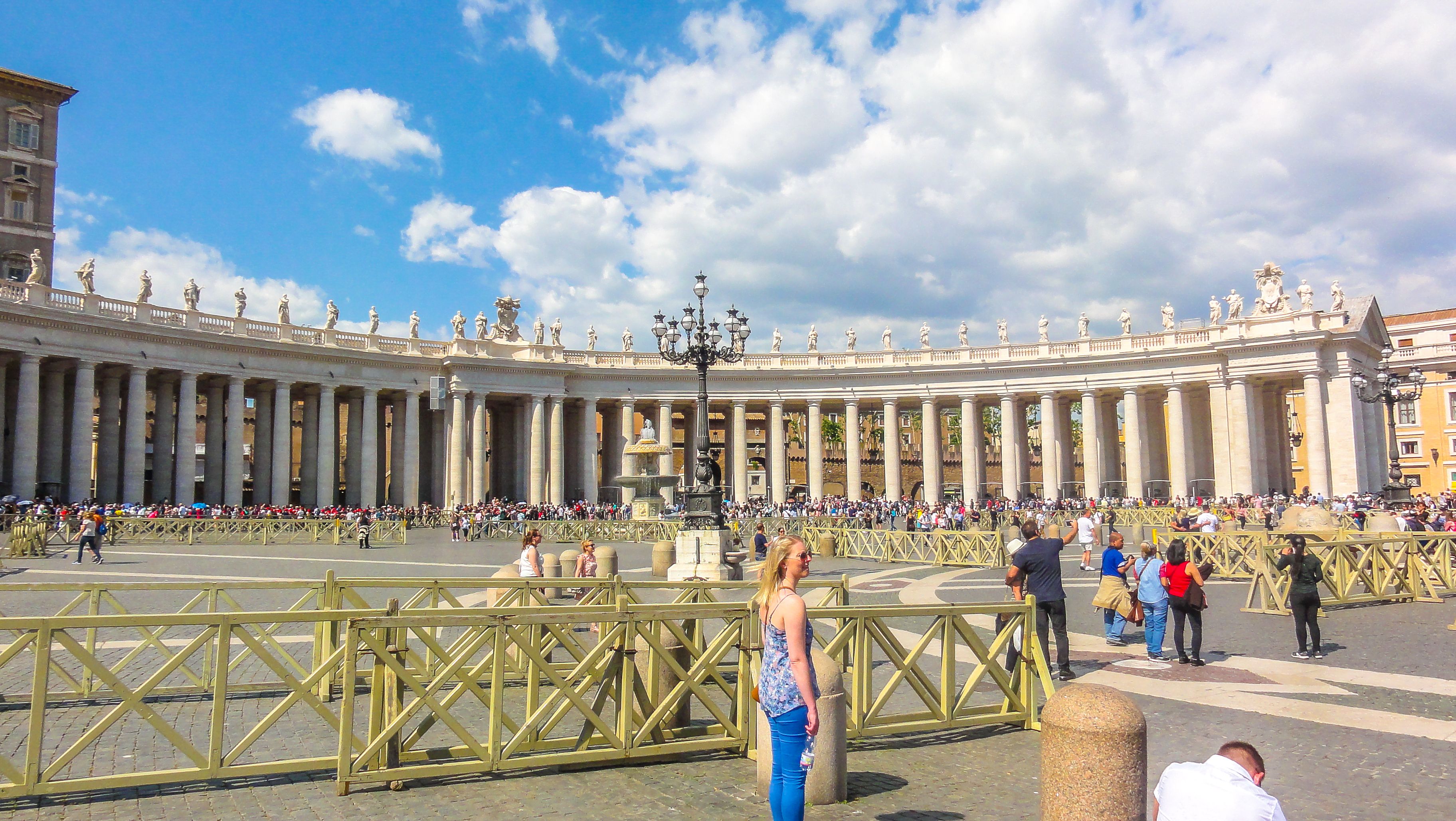 St Mark's Square at evening
Do you see the line of people in the back under the arcs? There are 4-5 people in each row in a line.
First photo is from 7 O'Clock in the evening. Now check how it looked at 8 O'Clock in the morning.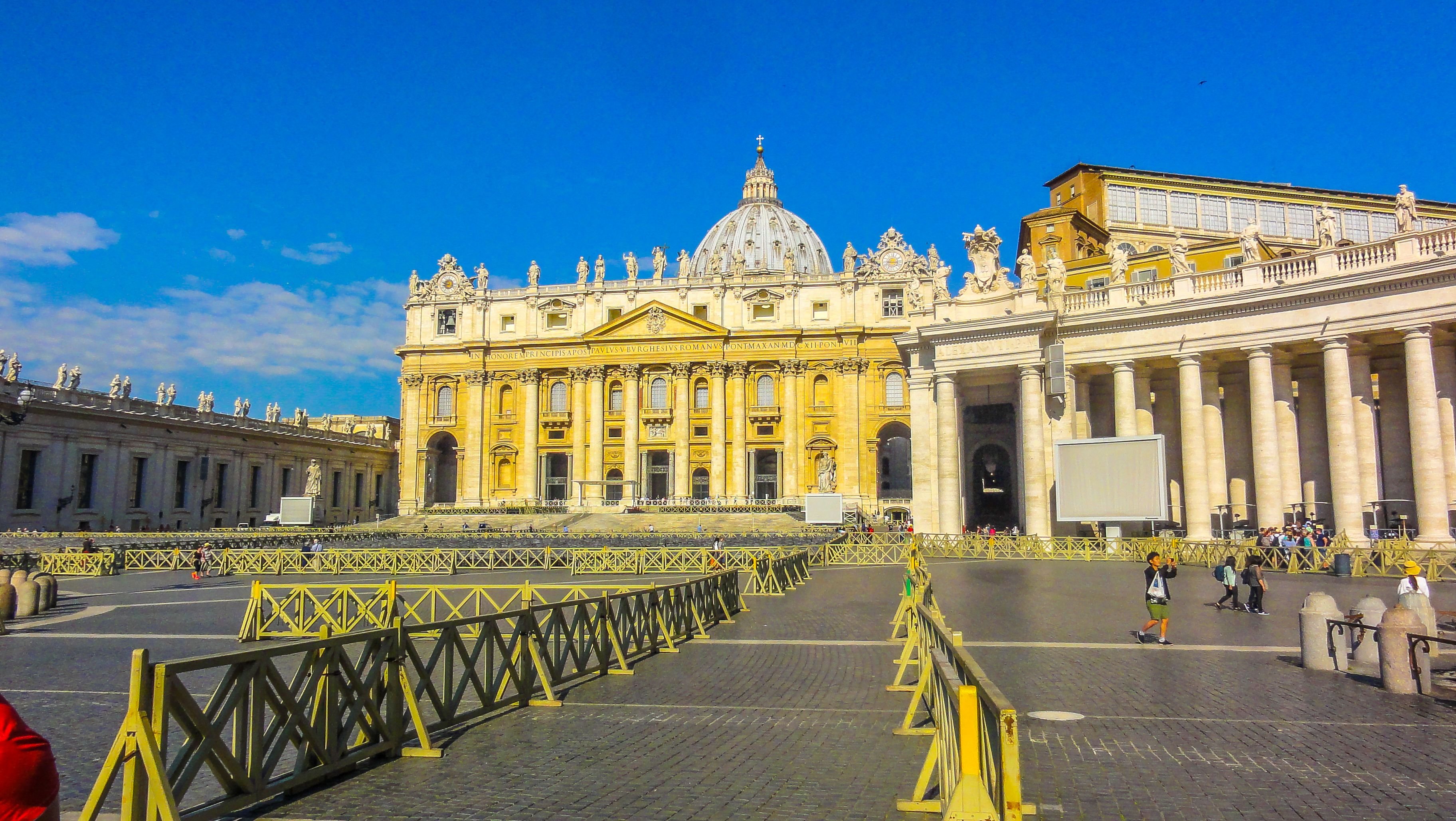 St Mark's Square early in the morning
You see the group of people on the right. That's the same line with only 10-15 people in it. And the day before the line was stretching for the entire St Mark's Square.
Ohh and the last thing i almost forgot to show. I believe Rome is the only place in the world where cats have it's own 2000 years old playground. You don't believe it? See it for yourself.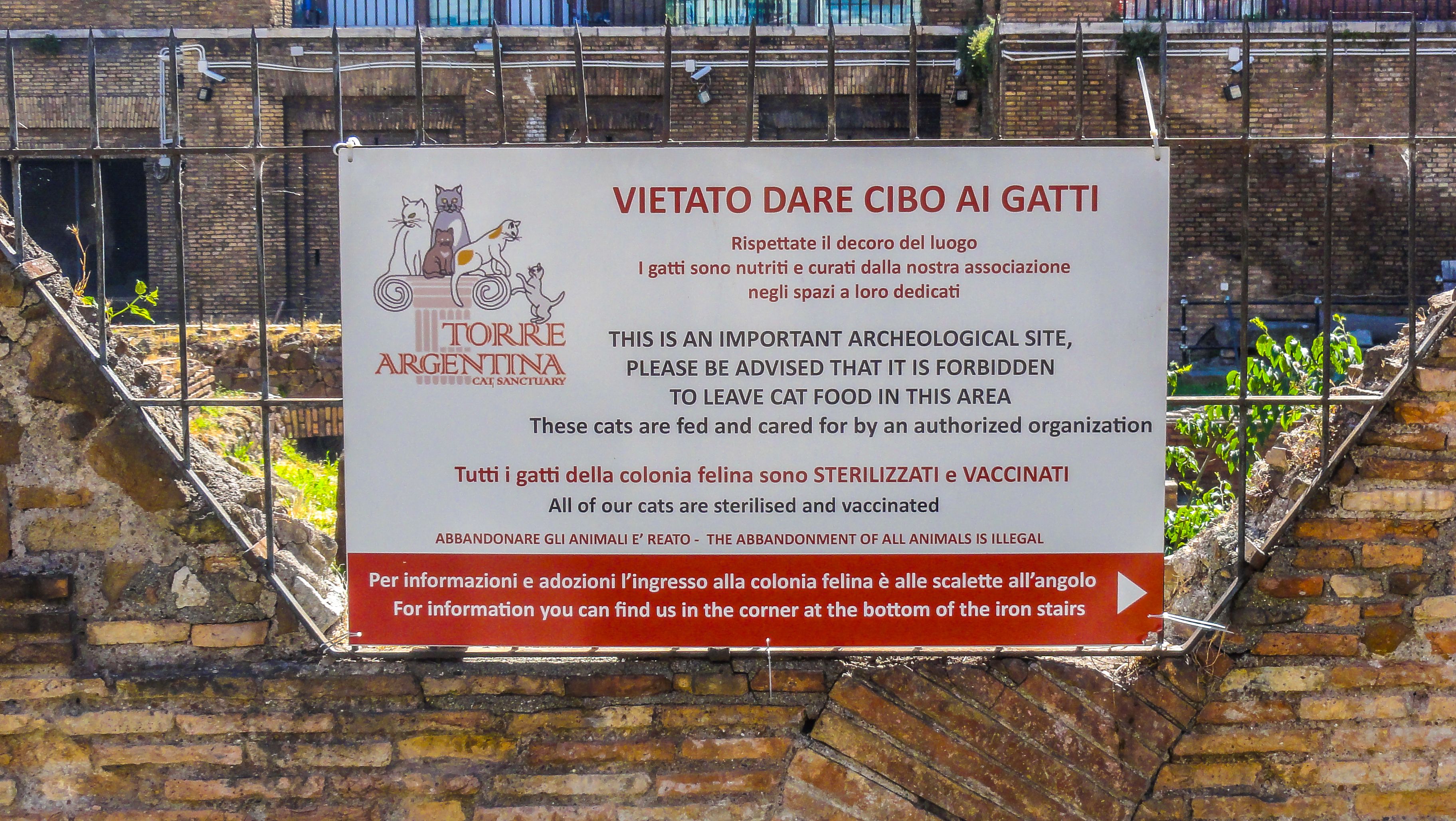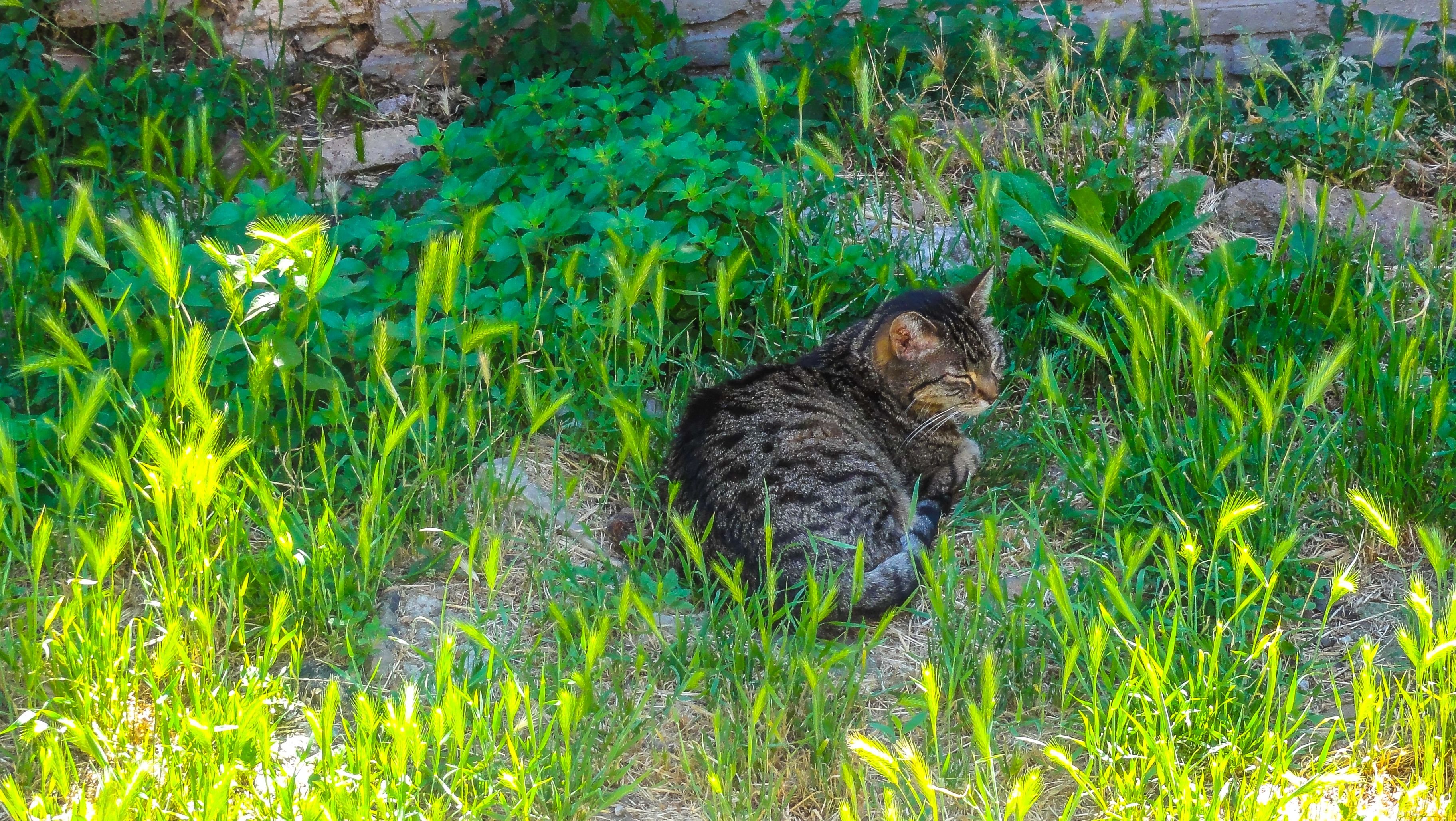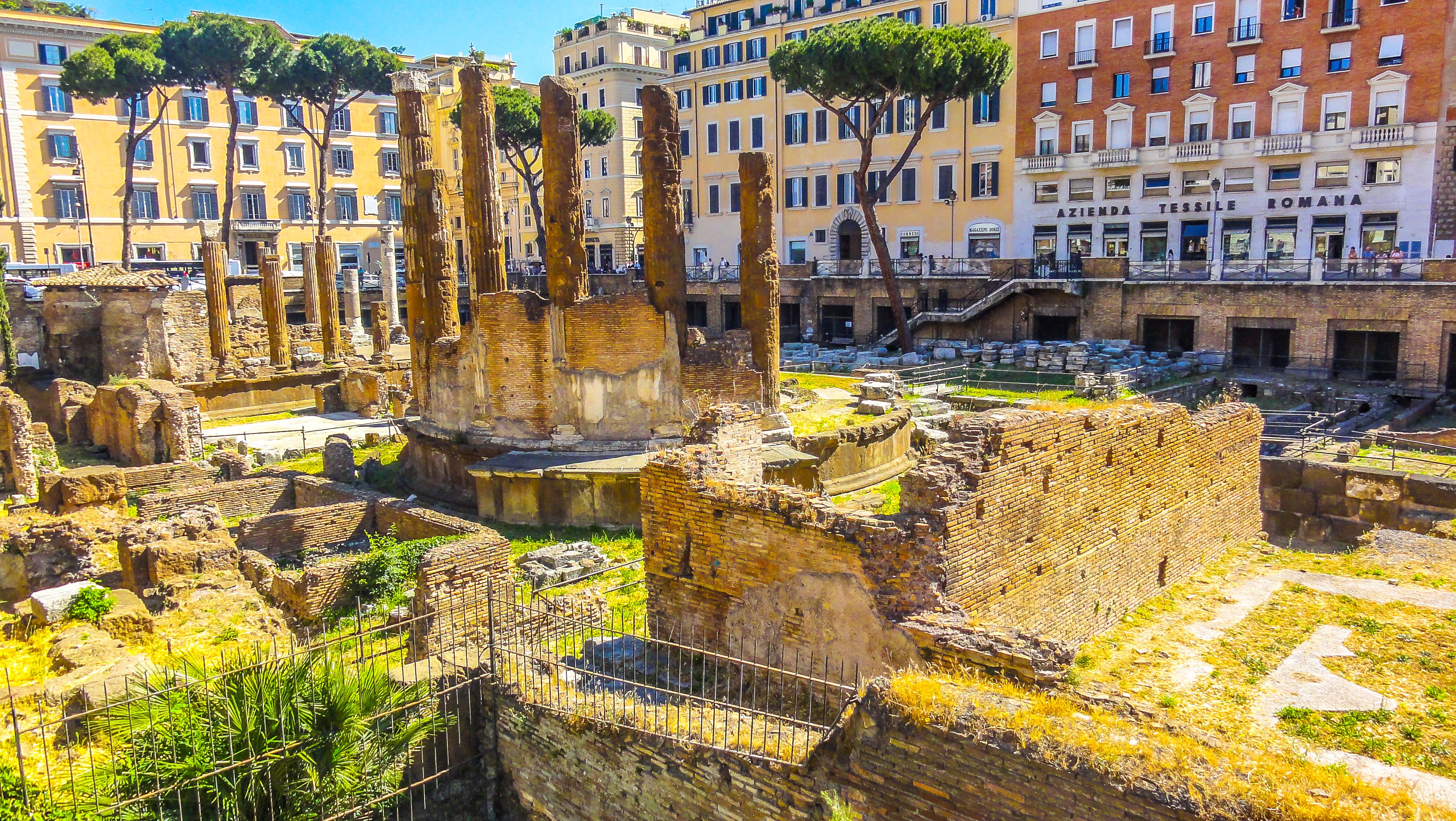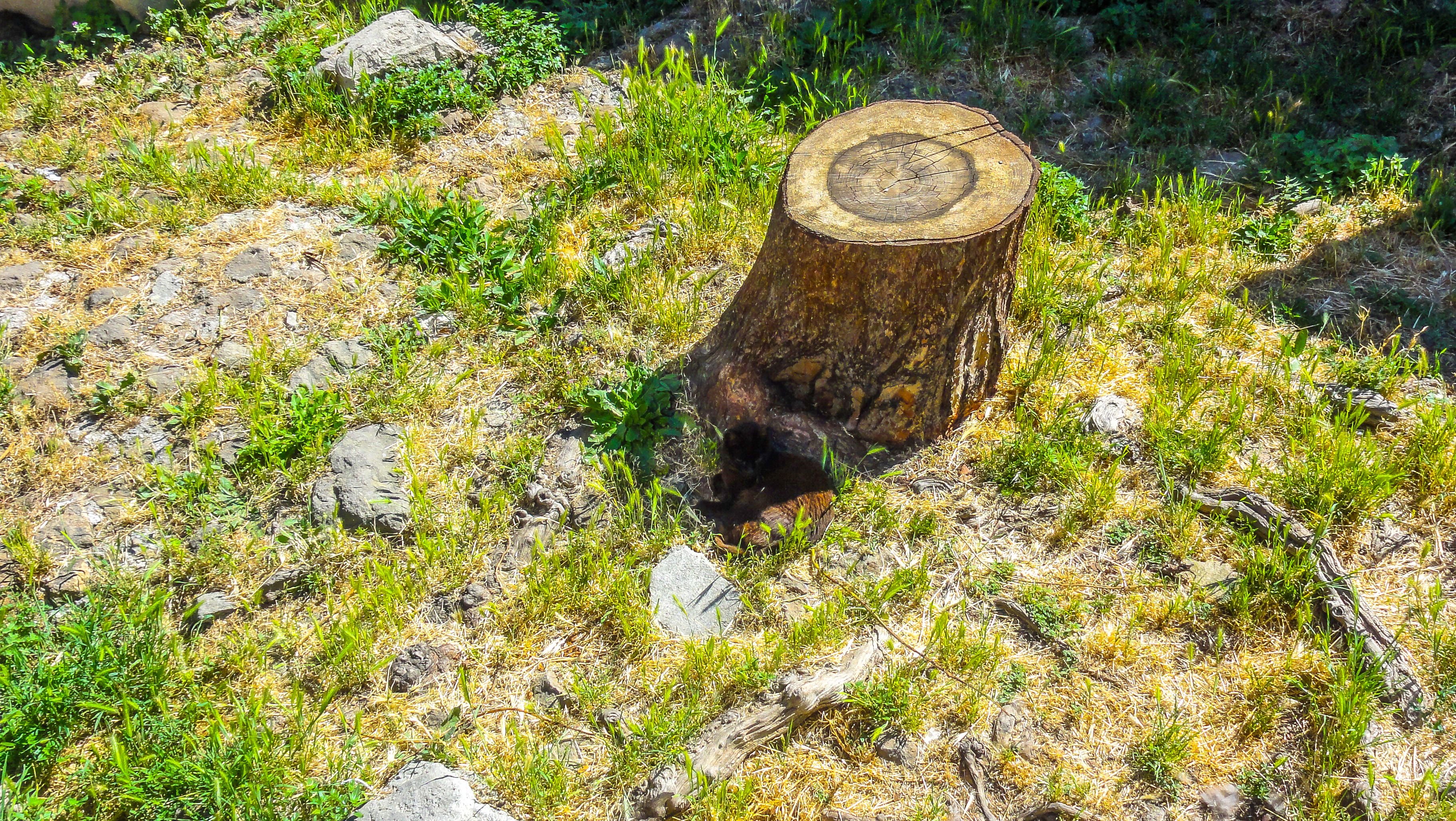 There are only few things i would like to say for the end:
I noticed a lot of soldiers guarding the monuments. There was at least 1 fully equipped soldier guarding. Bigger attractions were guarded with even more soldiers on foot or with an armored vehicle.
You must try the local cuisine! It is delicious and you will realize that less is more!
Walking for 25 km in 2 days in a lousy shoes will get you blisters =)
Don't take anything in hands from the street merchants, no matter how persistent they are and even if they say it's for free. It's not and they'll walk past you until you pay for it, but won't take it back from you. Just ignore them especially if you are visiting as a couple!
Rome has a lot of small pipes with free drinkable water, so bring your own bottle. Buying bottled water in the center is expensive.
Special notice to the only people i know living in Rome. @marcodobrovich and @fmd i hope i didn't tell anything wrong about Rome? Let me know if i did.
You have any thoughts or questions? Upvote and leave them in the comments bellow.

I'll upvote back every meaningful comment with few cents