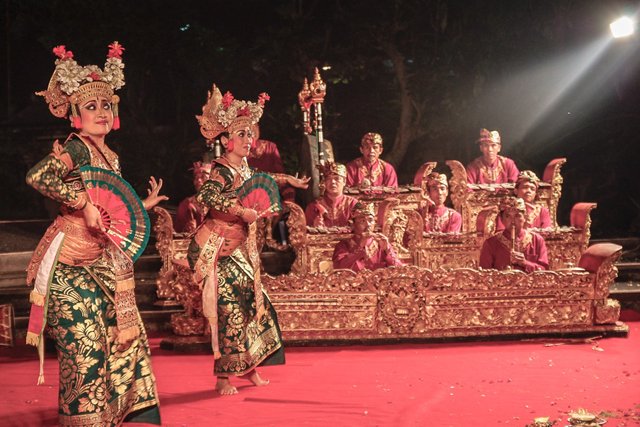 ---
(version 🇫🇷 en bas ⬇️)
❓Do you like dancing?
✔️One thing that has fascinated us through our travel in Bali are the traditions that are very present
✔️One evening in Ubud we headed to see traditional Balinese dancers
✔️The costumes and the eye expressions were pretty impressive!
✔️We had a great night with traditional balinese music!
.
.
.
ⓕⓞⓛⓛⓞⓦ ⓤⓢ for more adventures in Bali
.
.
.
❓Aimez-vous dancer?
✔️L'une des choses qui nous a le plus fasciné à Bali s'est la présence forte des traditions.
✔️Un soir à Ubud nous nous sommes rendus à un spectacle de dances traditionelles
✔️Les costumes étaient magnifiques et l'expression de leurs yeux incroyables!
✔️Une bonne soirée au rythme de musique traditionnelle également.
---