Hi Steemit peeps, hope you are well. Here is part 4 of my Iceland Photo Blog. I've realised its not really a blog, more of a set of photos with descriptions, but hey, I am enjoying doing it
Previous posts are below
Iceland Trip Part 1
Iceland Trip Part 2
Iceland Trip Part 3
Iceland Drone Video
Viti/Kafla Crater
Iceland is, of course, historically a very volcanic Island and this is one of the remnants of a previous volcano. This crater can be found in the north of Iceland in the Myvatn area which is highly active in terms of geothermals so its not surprising to find a crater of this magnitude and beauty in this area.
And yes, I have photoshopped out the car park :)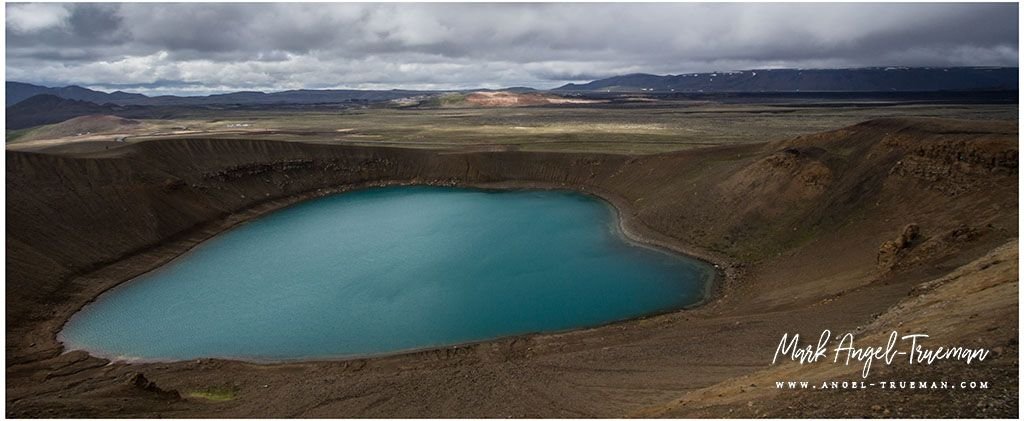 Skaftefellsjokull glacier
This picture does the view from up here absolutely no justice. This was the view we got after a 90 minute hike up to the Sjonarnipa viewpoint in Skaftafell national park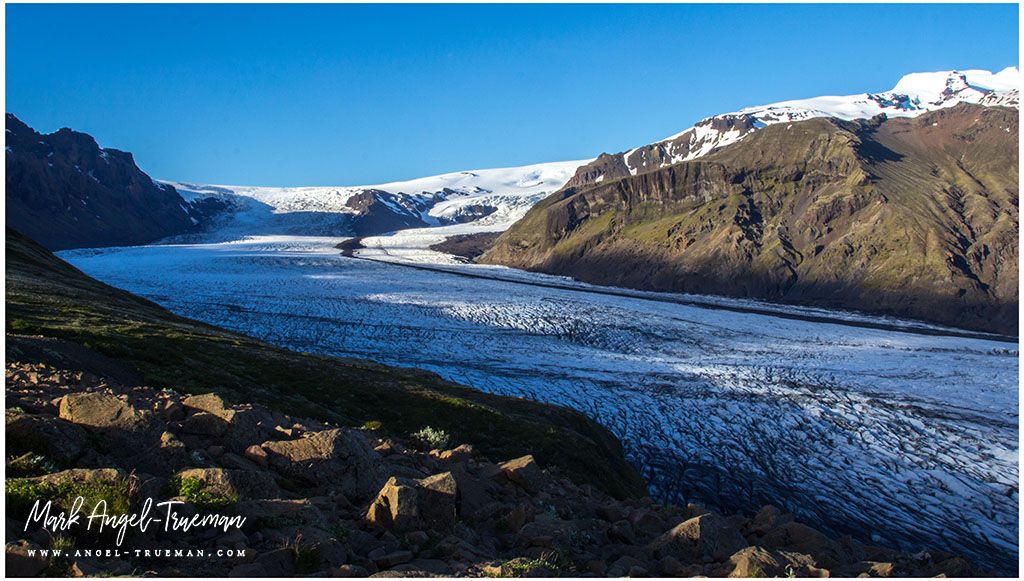 Svartifoss
Another resident of the Skaftafell national park, this waterfall drops over basalt columns and is the inspiration for the famous church in Reykjavik. Svartifoss means "Black falls" and it is approximately 10 meters. The hexagonal columns formed when a lava flow cooled really slowly.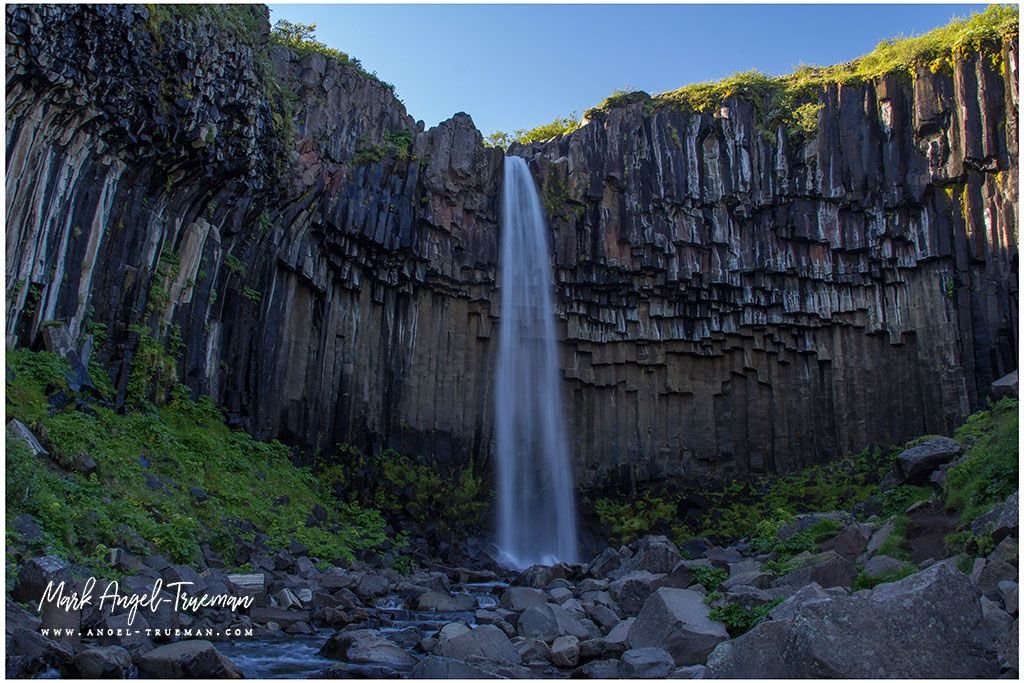 Gufufoss
A lovely quiet waterfall in the east of Iceland. This fall is famous for being the falls that Ben Stiller skateboards past in the film "The Secret Life of Walter MItty" on his descent down mountain paths into Seyðisfjörður. Gufufoss means "Steam Waterfall"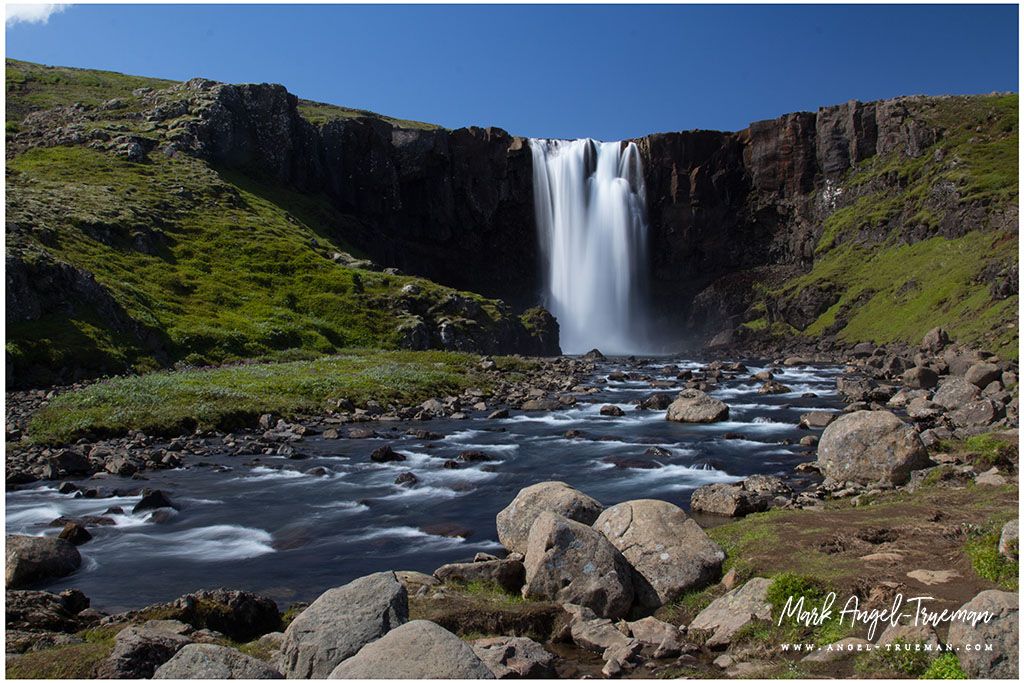 BA 64
The oldest steel ship in Iceland, originally a whaling vessel and grounded as opposed to sunk (which was the usual for ships when taken out of service in those days). The ship was launched for the first time in the same year as the Titanic and appears to have done a bit better for itself.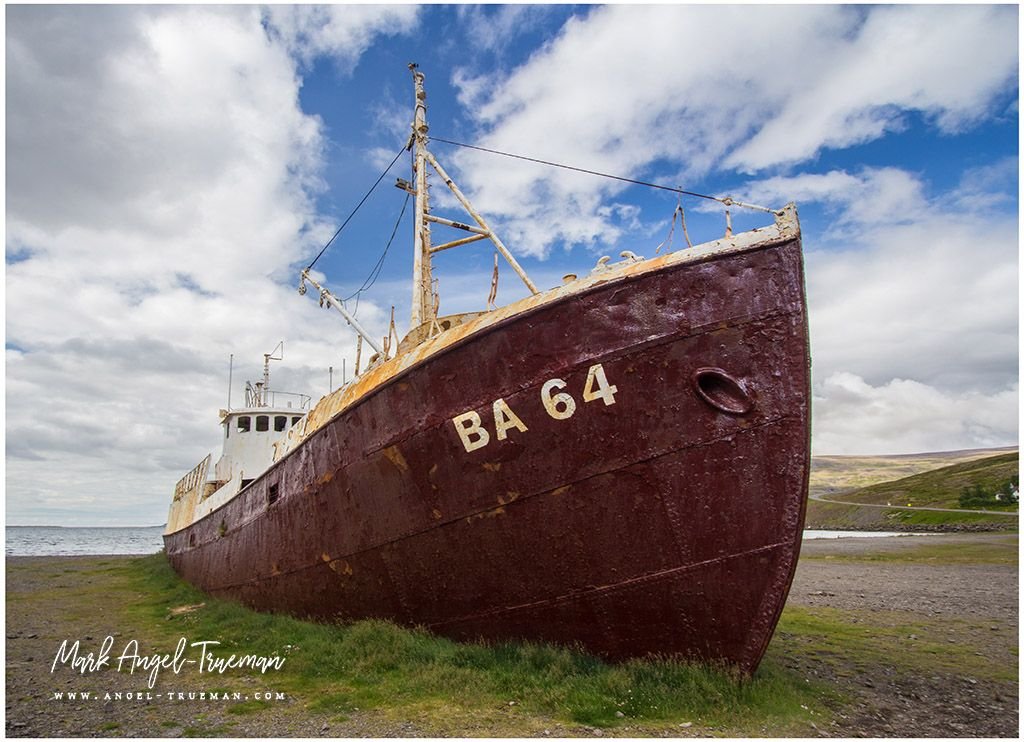 .
Kirkjufellsfoss
Sitting in front of the Kirkjufell mountain (all 463m of it), these are some of the most famous falls in Iceland. Quite often shot at sunrise, our schedule didn't let itself to us being there at this time so this shot was taken in the evening. Not the best sky, but made the most of it.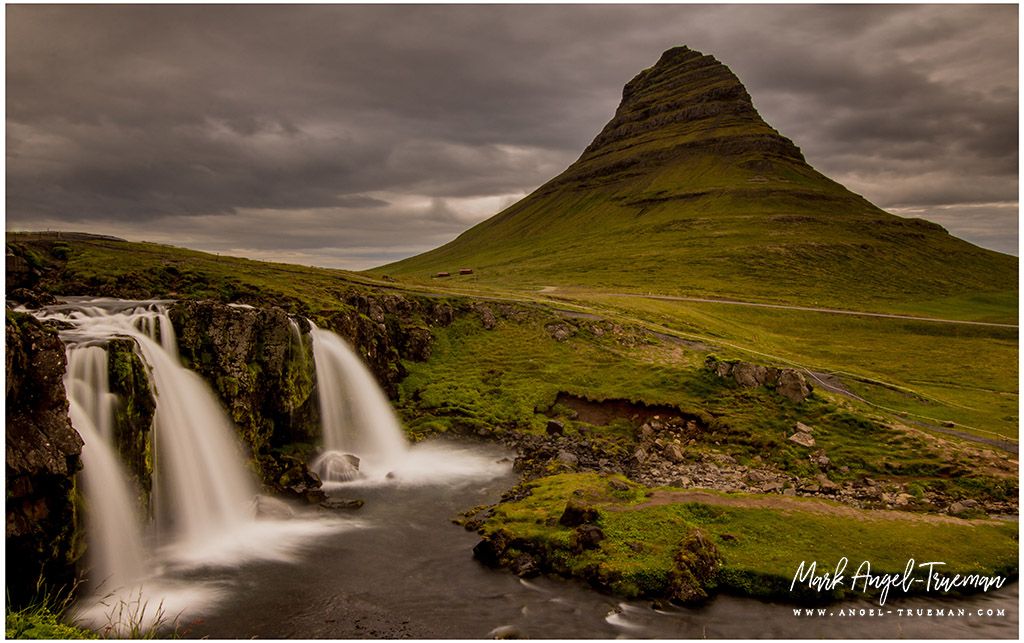 Hope you liked this post, part 5 will be the last one and hopefully I will get that uploaded tomorrow
Regards
Mark