Hi there steemit friends and followers and welcome to part 3 my Iceland trip photo blog type thing
Previous parts are here...
Iceland Trip Part 1
Iceland Trip Part 2
And my drone video is here
Hvítserkur
This rock formation is one of the most famous in Iceland. You can find it in the north of Iceland and is easily accessible with a short scramble down a cliff face. Interestingly, there were a number of these kind of formations around but most of them collapsed due to erosion. As this is one of the most popular ones, the locals decided to prevent this happening and have surrounded the base of the formation with concrete. It doesn't detract from the beauty though.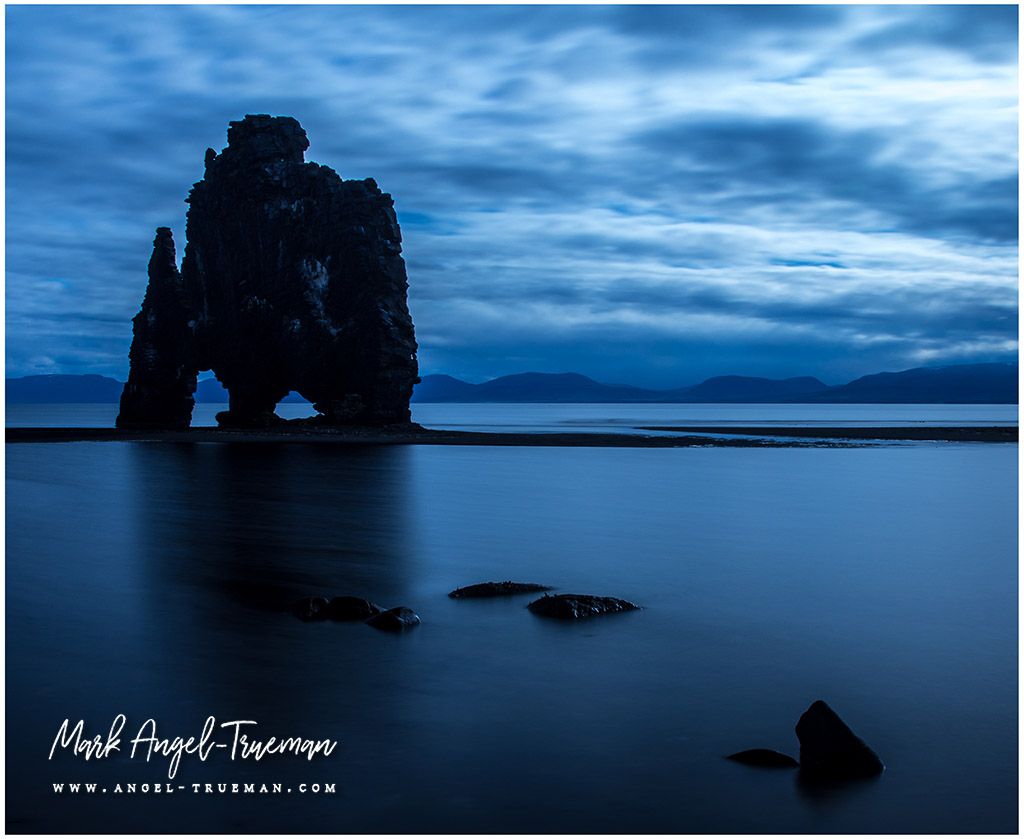 The Black Sand Beach at Dyrhólaey
Most of the beaches in Iceland are formed of black sand due to the volcanic nature of the island. This one is in Dyrhólaey which is a southern peninsular in Iceland. The seas here can be extremely rough and now appear to be closed all year round to the general public due to the unpredicatable nature of the currents.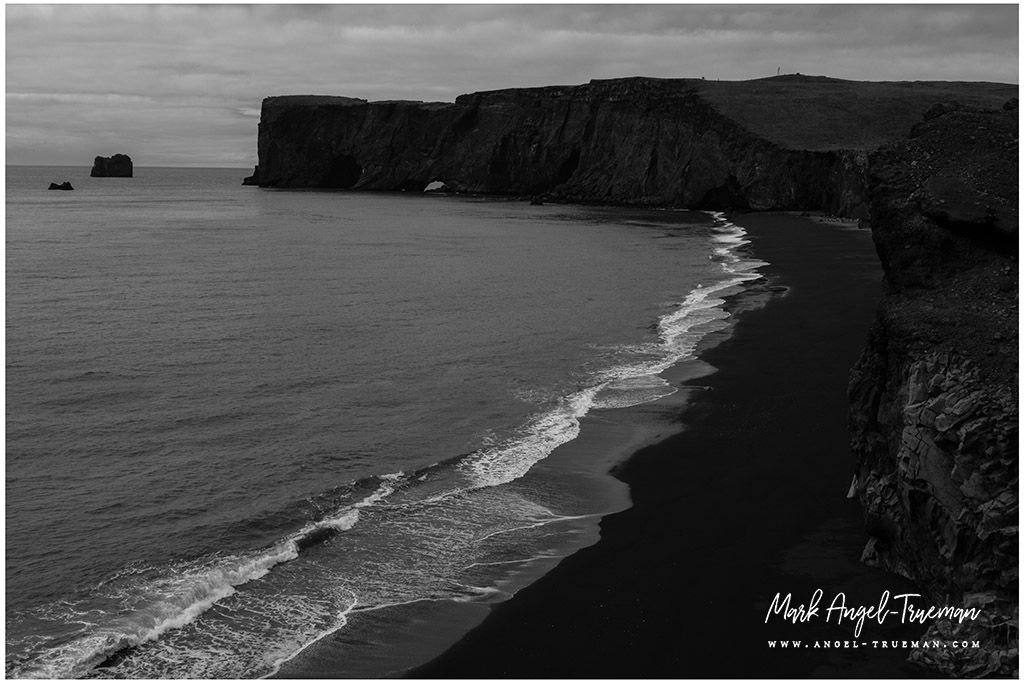 Stjórnarfoss
This is one of the less visited waterfalls in Iceland yet a really interesting one. The falls themselves descend down a valley and finish over a semi-circular drop into the river. This was a great one to film on the drone and you can see footage of it in my latest drone video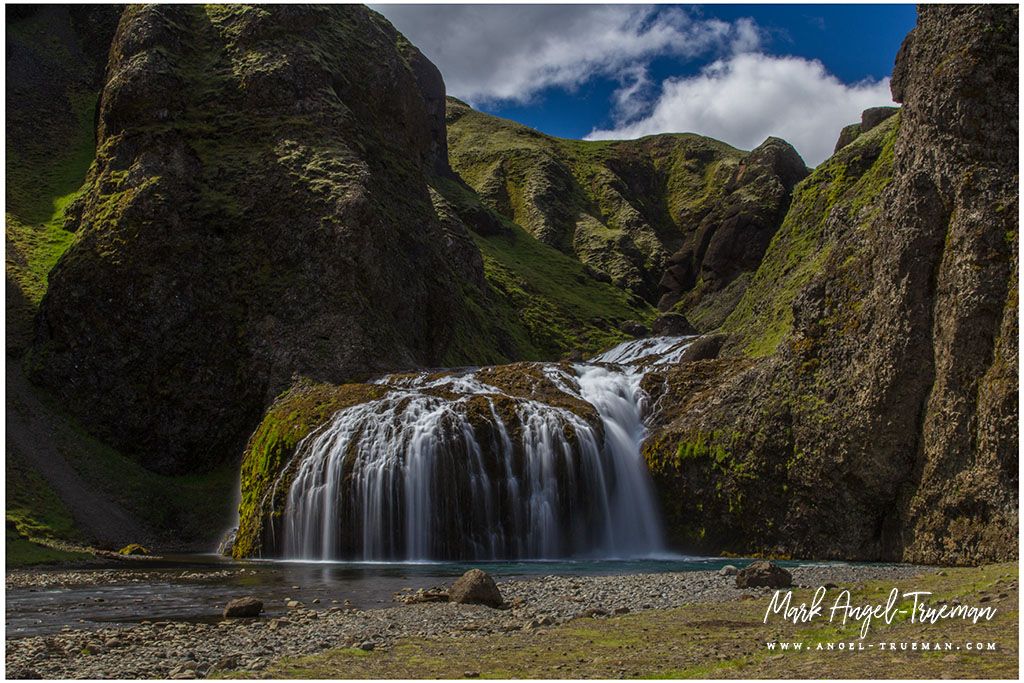 Grjotagja Cave
Game of Thrones fans may recognise this cave - it's the cave in which Jon Snow became a man with the help of Ygritte. The water in this pool is naturally heated to about 60 degrees celsius. Bathing is now prohibited in here, but that didn't seem to stop quite a few of the locals getting their kit off and getting in for a bath. They certainly have no problem with getting naked in Iceland in front of people!! Luckily I had finished taking this shot before the sausage fest started :D
The cave formed at the same time as the fissure that runs along the top of it....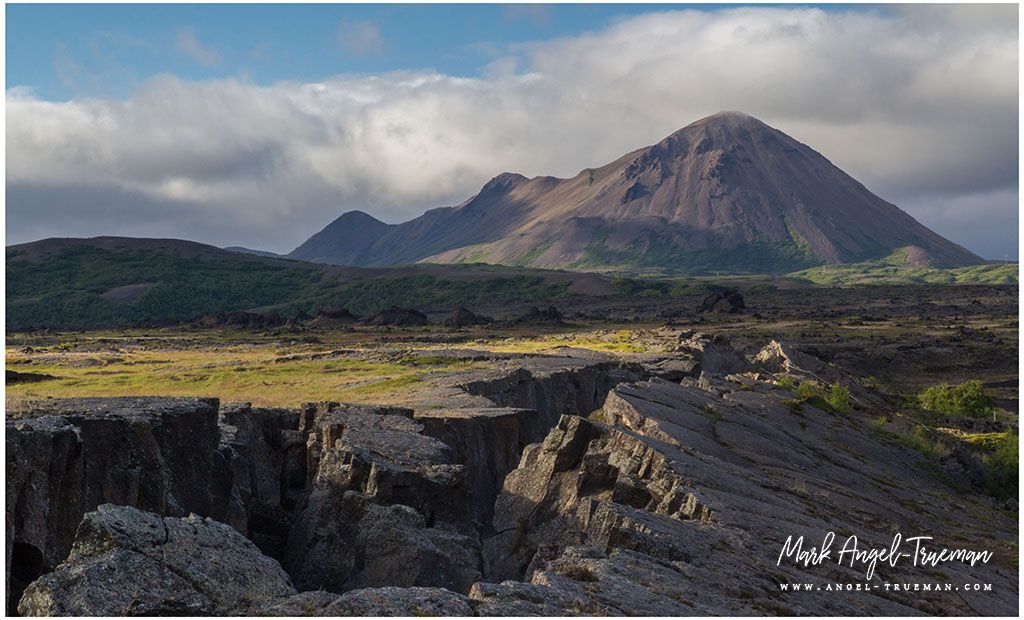 Hrisvadsfoss/Dynjandi
This lovely waterfall is part of the multi-level falls of the Dynjandi falls which is located in the westfjords area of Iceland. There are half a dozen smaller falls that are part of Dynjandi but this was my favourite.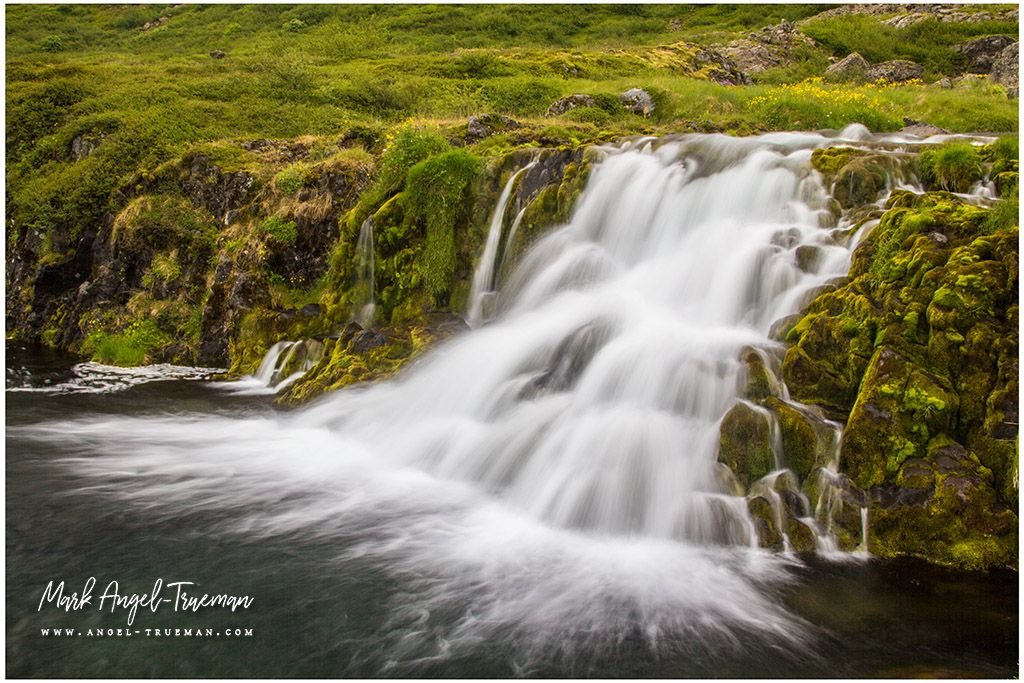 The top of Dynjandi looks like this - a lovely falls that starts with a width of 30m, and drops 100m to a width of 60m. All in all, a lovely place to be, even if it is really quite tricky to get to along the gravel roads of the Westfjords. Our car got absolutely covered in mud getting here :)
That's all for part 3. Part 4 coming soon
Mark.