A Great Day at a Cenote in Sunny Playa del Carmen
Brian and I wallowed a bit in our own personal pity party yesterday, but when we woke to the sun shining today, we decided to be positive and enjoy what life here has to offer. Not far from our place, a five minute scooter ride (yep, we got a scooter haha; You can read about that here) is a beautiful cenote.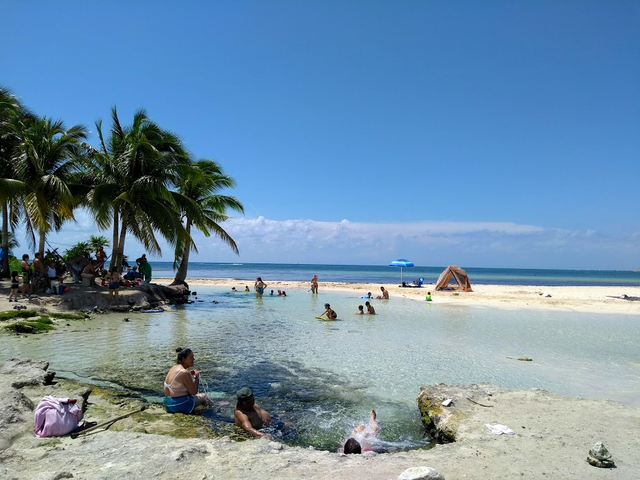 A cenote, pronounced [seˈnotay], is a fresh water underground spring or pothole, and there are some beautiful ones throughout the Yucatan Peninsula (where we are). A lot of the big ones have become big money-making tourist traps, but this little one is shared mostly by locals.
You can see here the water bubbling up behind this lady. Yep, I felt like a total creeper taking their picture, but they did not seem to mind in the least :) What's great about these is that it's fresh water, not salt water, and it's very cool, almost cold. It's so weird to walk through this crystal clear cold water, then over that little bit of sand, and then into the salty ocean!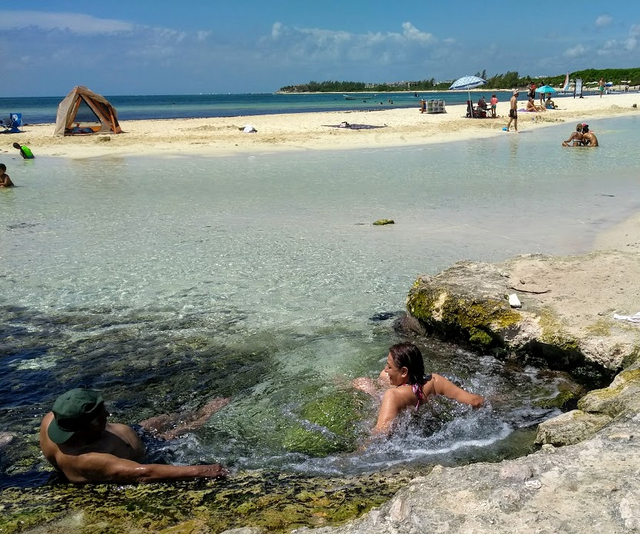 If flows, lagoon-style to the right and into those trees. And if you've been following my "ocean" posts, there is piles of sargassum at the ocean shoreline, but it's impossible to see from this angle. And true to form, I forgot to take a photo of it :)

Here's a shot zoomed in; It's a little difficult to tell, because the water is so clear, but the only sand in this photo (besides the sand under water:) is the wee bit to the right!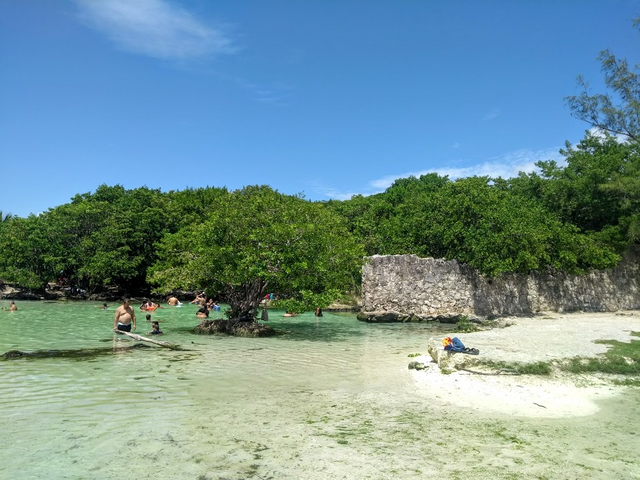 And even the grounds around it are pristine. We were here almost a year ago and it was really a mess ... weeds everywhere, potholes, garbage ... so there's obviously been a bit of an initiative to pretty the whole area up!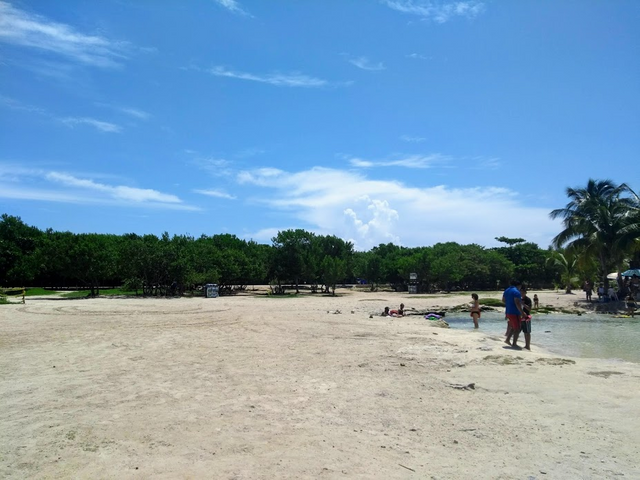 You can see the entire area is surrounded by forest too. It really is a great place to spend the day, or in our case, an hour or so.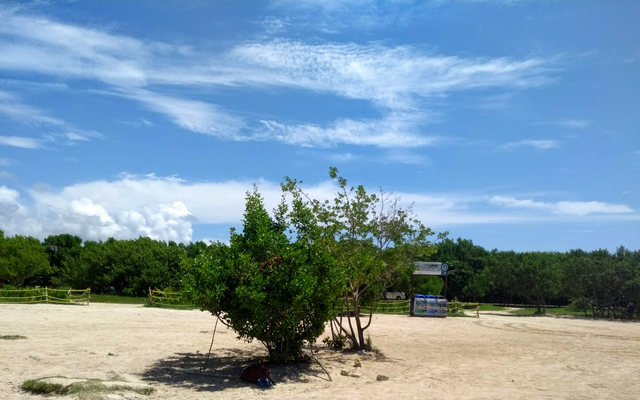 I'll leave you with our attempt at a smoochy selfie haha
As goofy as it is, I love this photo!!!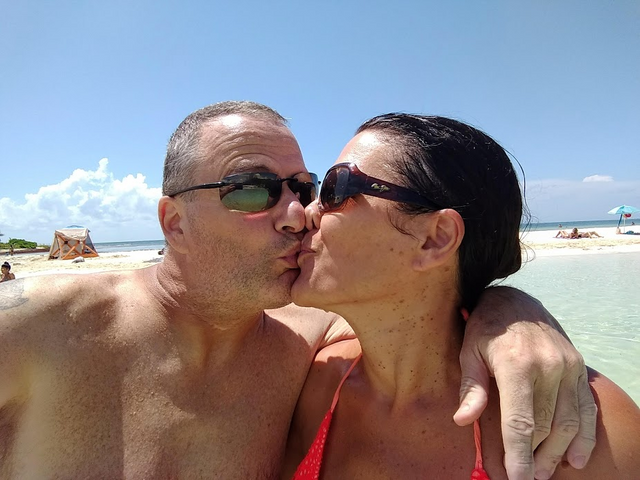 Thank you everyone for your support on my 'scooter/pity party' post :) I haven't had a chance to respond yet, but please know that your comments made our hearts grow and our smiles beam!! <3
Hope everyone has a great weekend!!

Proud Member of :


Join us @steemitbloggers
Animation By @zord189