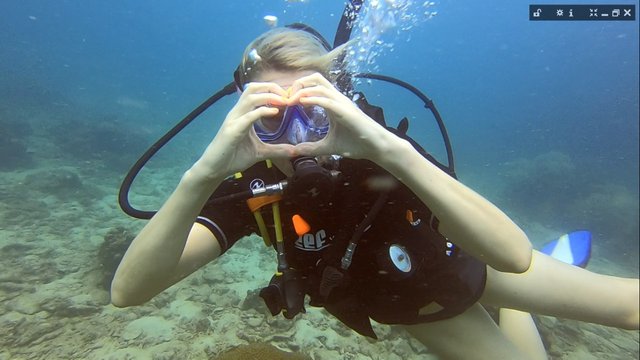 Diving in open water has been an experience of a life time for me, especially to have shared this incredible adventure with my boyfriend @jacklimberis. Koh Tao has also been perfect for diving as the water is very warm and clear that one can see the bottom of the sea from the boat. When the visibility during a dive is good, one already feels more at ease as it can be rather daunting in the beginning.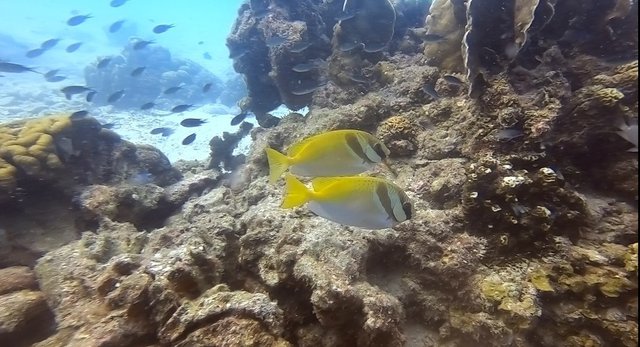 The underwater sea life is spectacular, like nothing I have ever seen before and the ability to be able to be neutrally bouant above the coral is almost magical. The fish in this picture are known as two barred rabbit fish.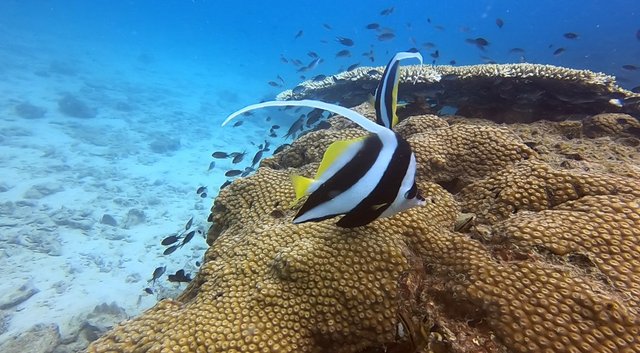 @jacklimberis took video footage on our fun diving trip with his GoPro hero6 and I screen shotted the pictures for my blog. The quality is unbelievable. The fish above in this picture are known as longfin bannerfish.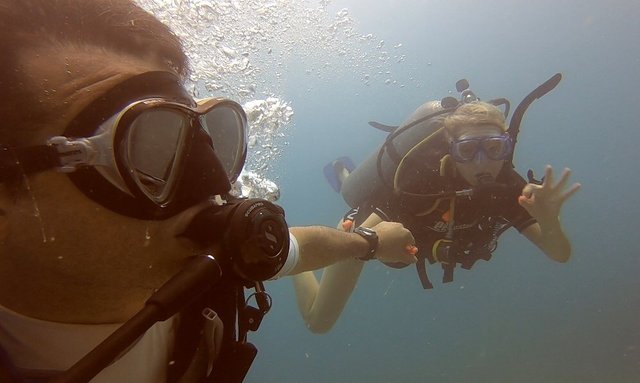 On our first dive together we went to Aow Leuk, South of Koh Tao, where the water was clear blue in colour and very calm. By the time we jumped into the water at Shark Island for our second dive the current had grown strong and the visibility was not very clear, but I still managed to remain relaxed and enjoyed the dive.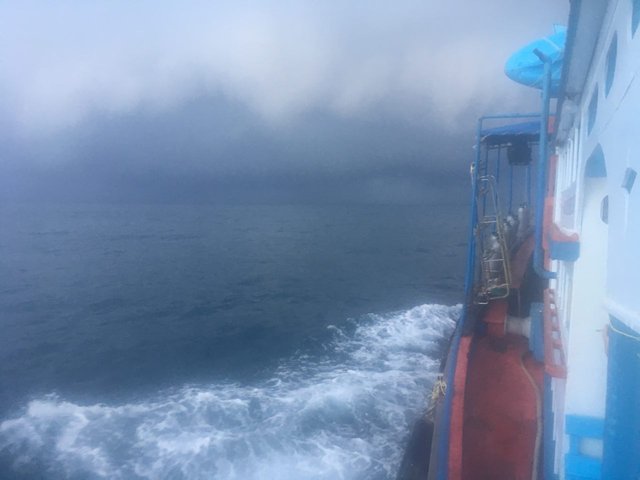 When the boat started heading back to Sairee beach, there was a very dark storm on the horizon which we had to go directly through and all the divers had to take cover at the back of our tall Thai boat. It got rough.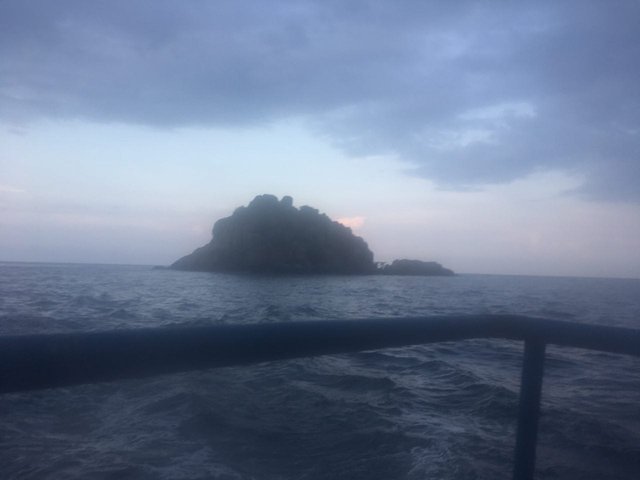 In this picture you can see the very small Shark Island in the background as we headed back to Sairee Beach. Diving is a lot of fun, but had I been pre warned of the storms I had to endure as part of it, there is a very great possibility I would have quit before jumping onto that boat. In life we all experience storms, some are more frightening than others, but the good news is that every storm will pass and the rewards sometimes are well worth the experience. One also becomes stronger through each storm.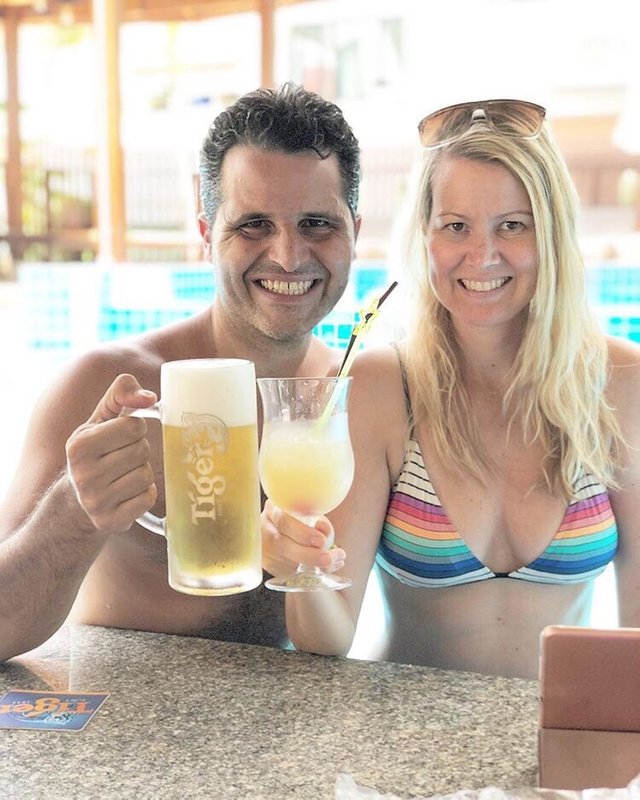 Thanks for reading:)
@lesbento
Thanks to @starkerz and @pandamama for their support.