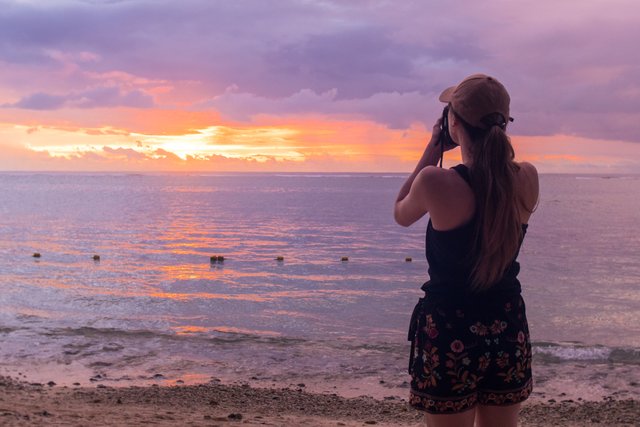 We travelled the island from East into the bustling city centre, through the forest, and out to the West coast via extremely scenic routes. Mauritius has so much more to offer than just lounging around at the beach...
Initially we thought we'd wake up at 6 am to catch the sunrise, but instead we started our journey at 10 am, and only had 8 hours left until the sun would set again. Our goal was to make it to Le Morne and hike the mountain.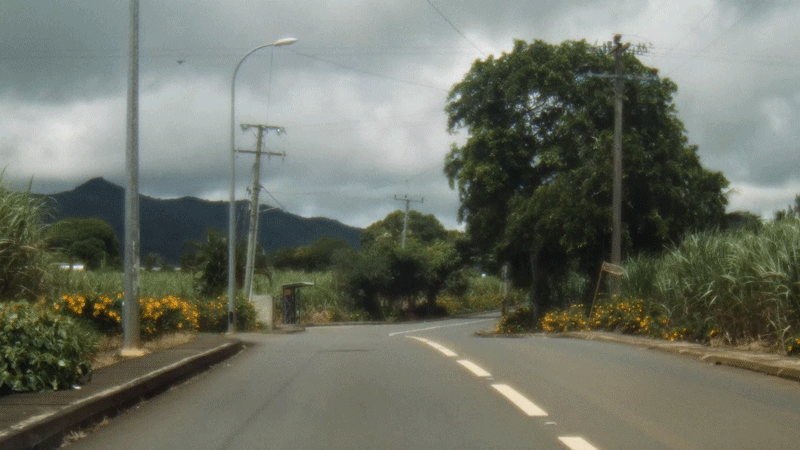 Road tripping through the scenic route of Flaq District
A) Curepipe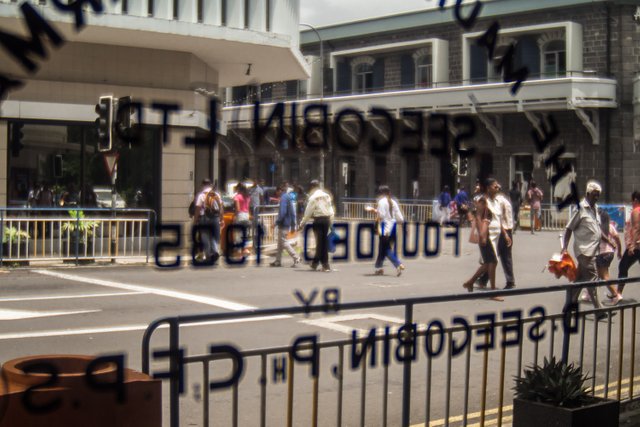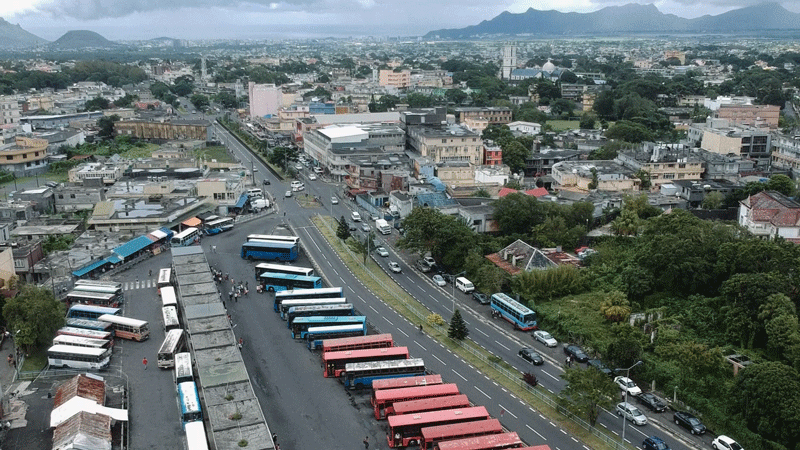 B) Trou aux Cerfs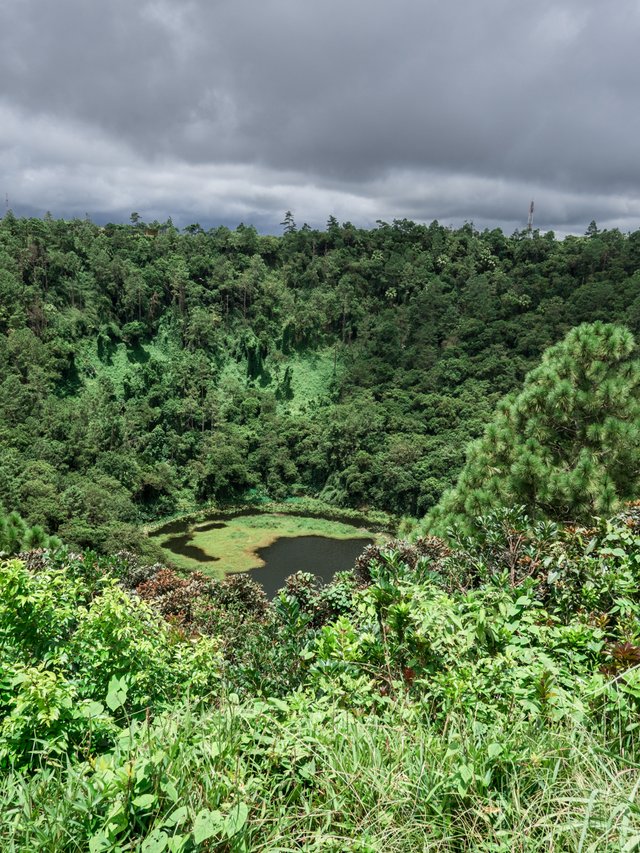 Curepipe isn't too far from Trou aux Cerfs, the volcano that created Mauritius 2 million years ago. Funny story, at my very first sports event at age 6, I came 2nd in every single discipline. My dad said he was proud, but asked if I wanted to come first. I did. Then every other day he would bring me here to jog around the mountain while he drove behind me in his silver Honda. I never lost a single race after that kind of training 😀Thanks dad..
Unfortunately the gates to drive around the mountain were closed due to construction via Japan. Apparently the Japanese government gifted Mauritius a 8 million dollar tsunami detector!
Beware of the tourist guide who tries to hustle his way into showing you around for the whole day. The guy who told us about the Japanese donation, was also worried that we might get stuck in traffic due to Maha Shivaratri. Its the largest Hindu pilgrimage outside of India.
C) Grand Bassin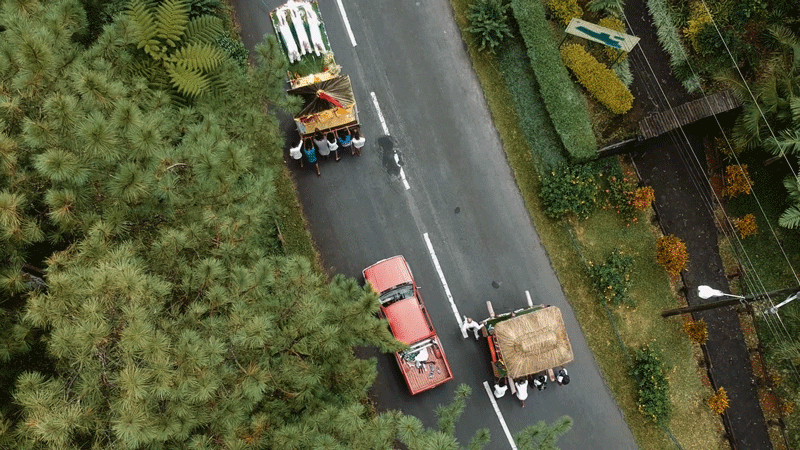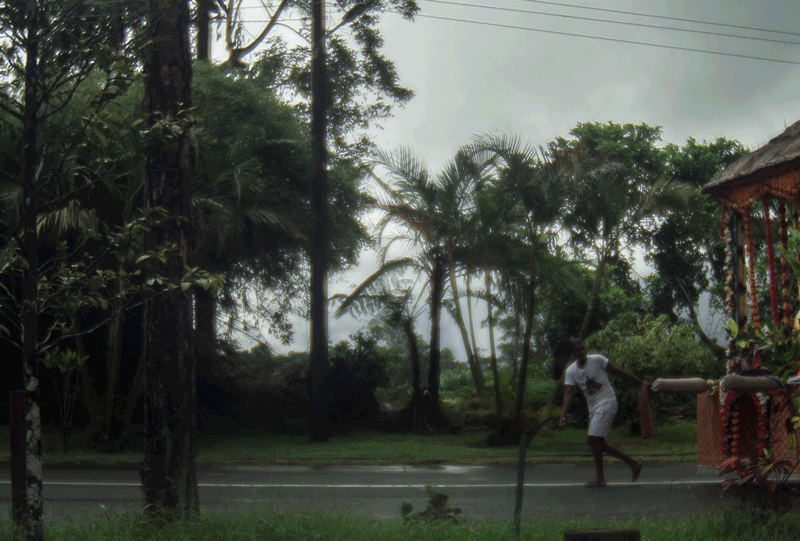 Maha Shivatri attracts up to half a million Hindus to the sacred lake in Grand Bassin. We saw them walking every single day. From morning to night-time, they would even walk through endless fields of sugar cane without any street-lights!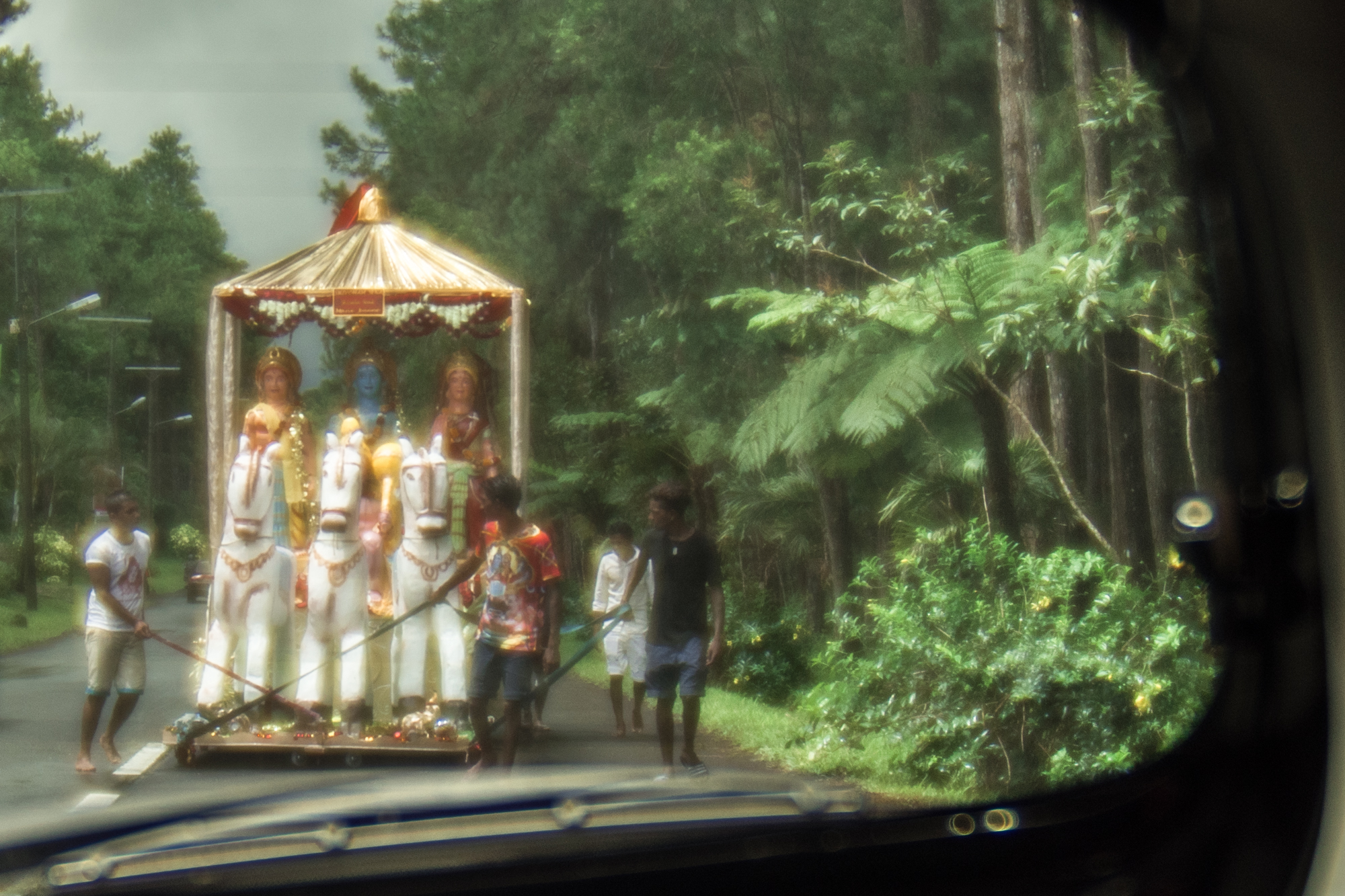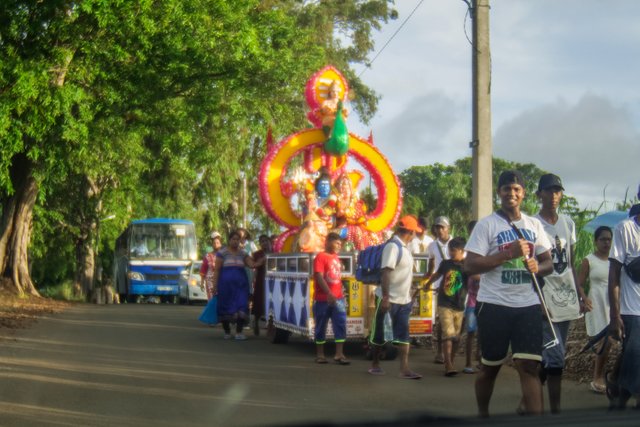 It was very entertaining to see how they would decorate their "kanwars". Some of them were so huge or full of high-tech playing techno Hindu music. We were quite impressed by this modern behaviour, so much, that on our way to Chamarel, we stopped by the sacred lake as well.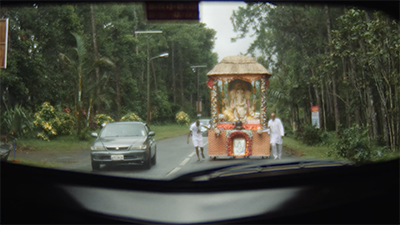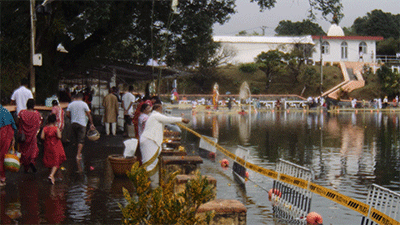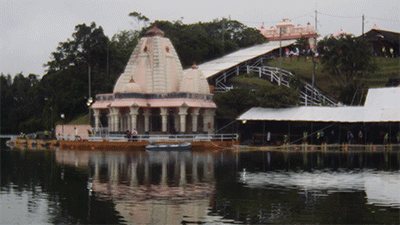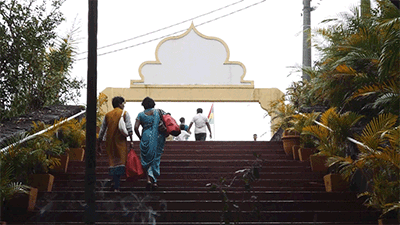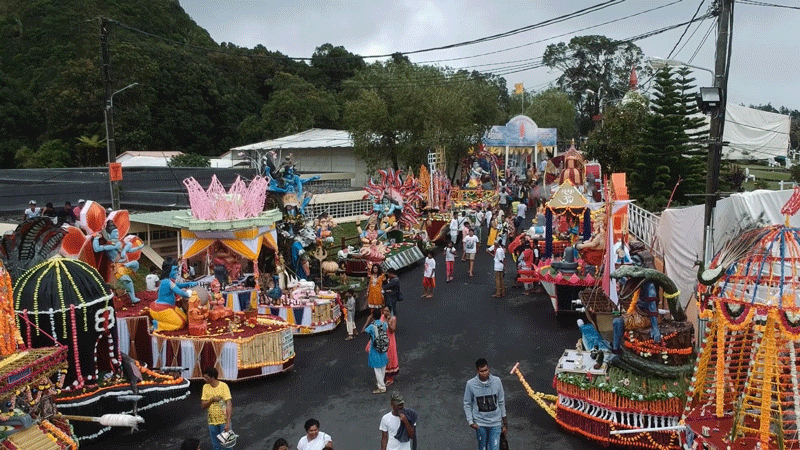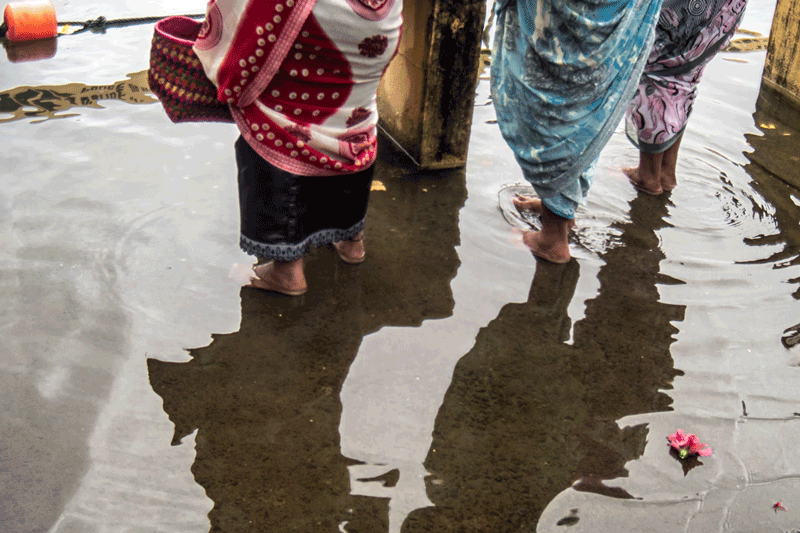 D) Chamarel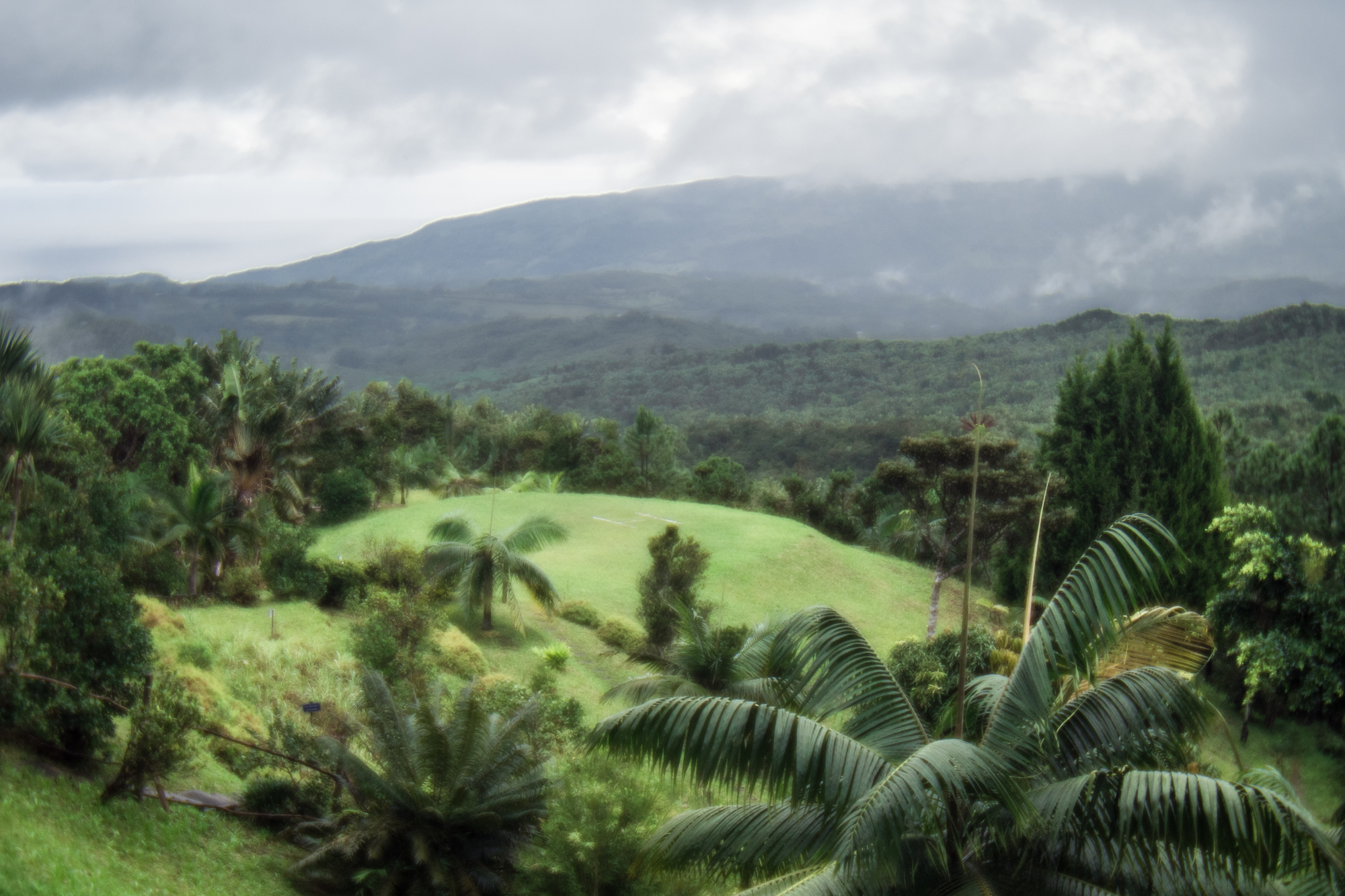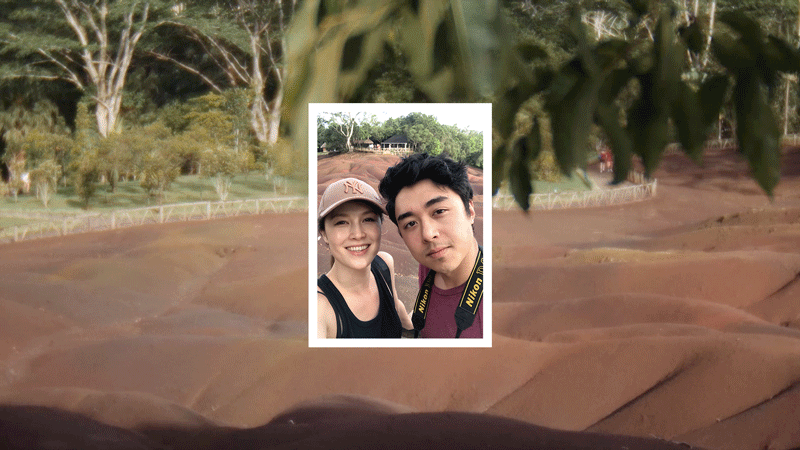 We then headed to Chamarel, and stopped by a restaurant with a helipad "La Varagne sur Morne". We came too late for lunch, but enjoyed the view over the valley.
Chamarel, known for the seven coloured earth, a world wonder, didn't really show its colour this day. It rained a lot, so earth looked rather muddy.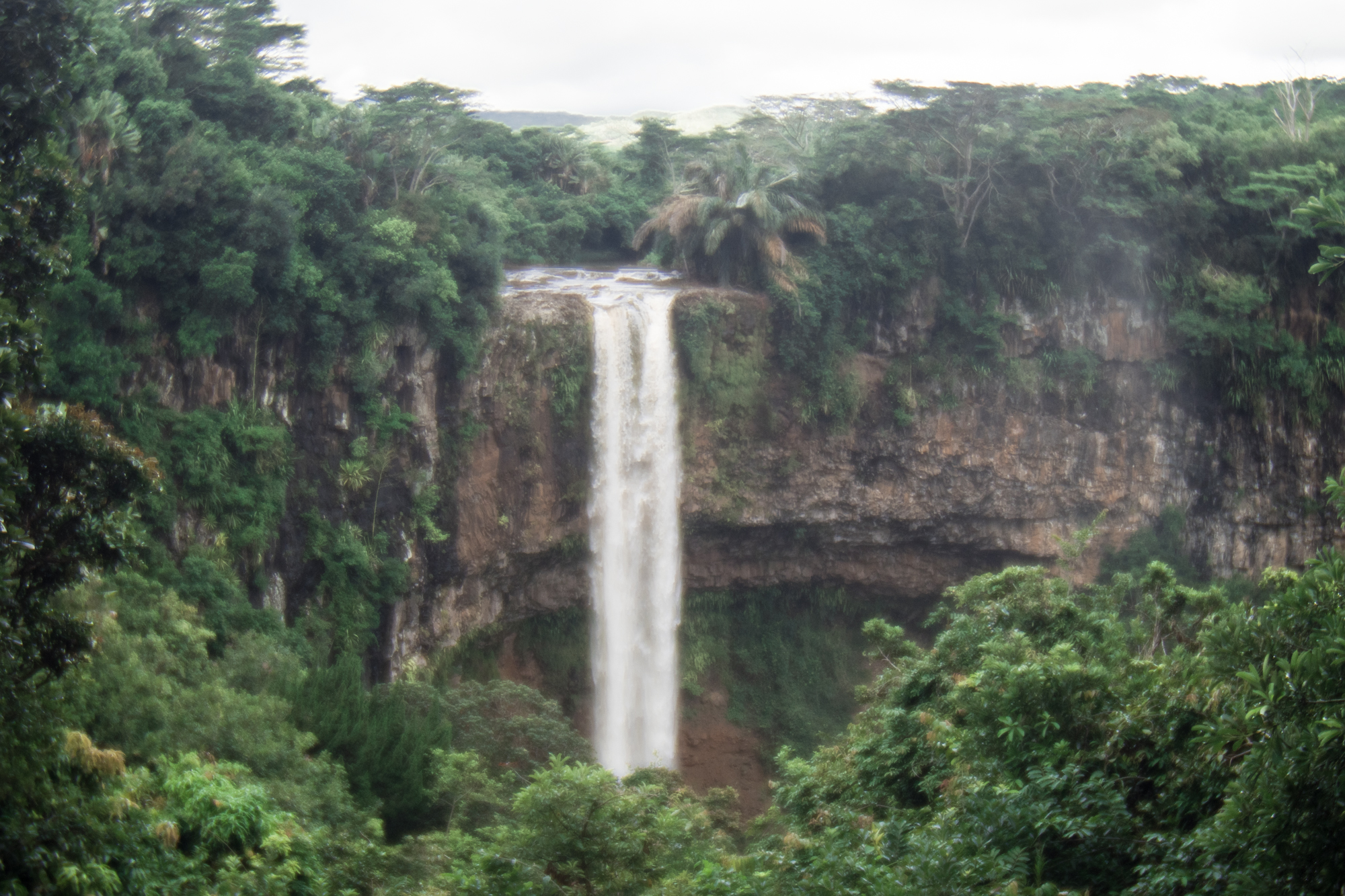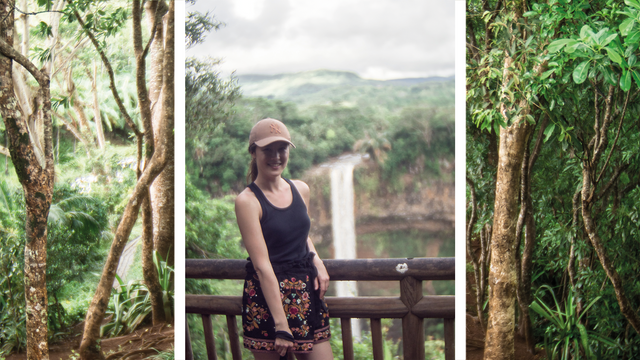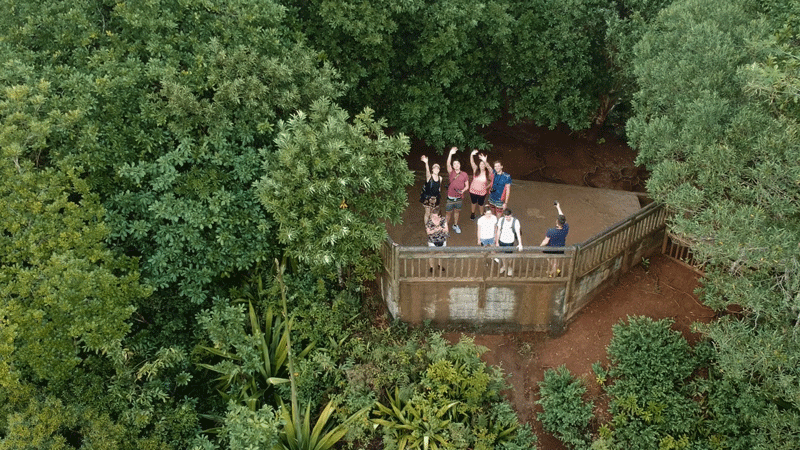 While looking at the Chamarel Waterfall, we randomly took a great video selfie with a couple who were also on vacation. We didn't even exchange names. But just 1 week later, we met again at the same airport in London. We were in the same flight! How tiny is this world?
E) Flic en Flac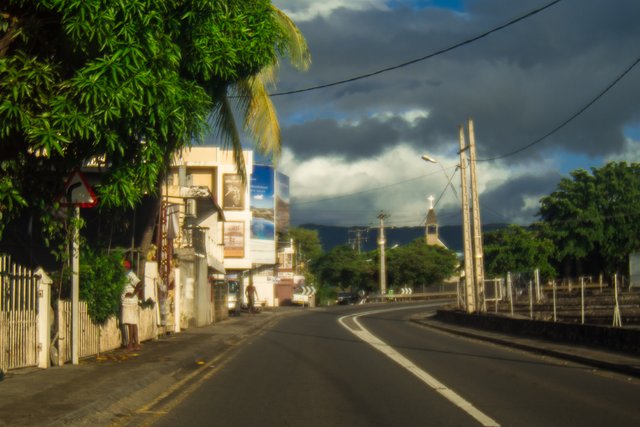 En route to Flic en Flac via Tamarin along the East coast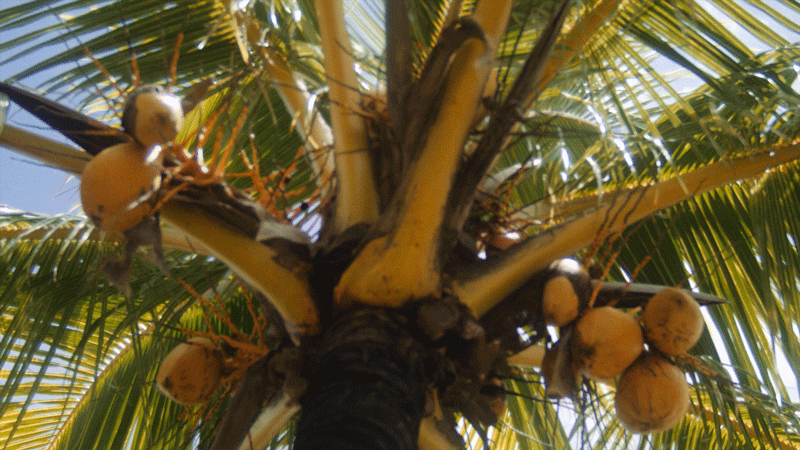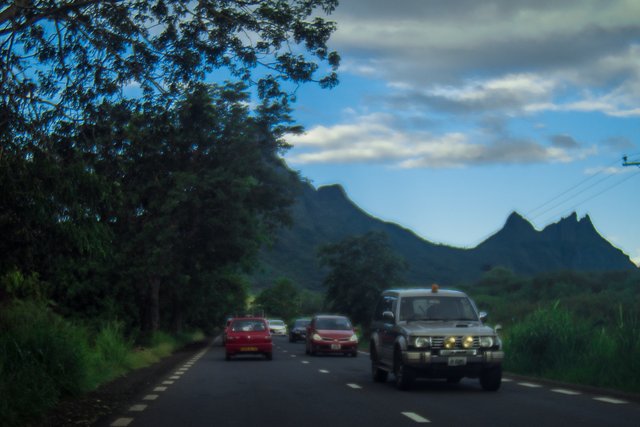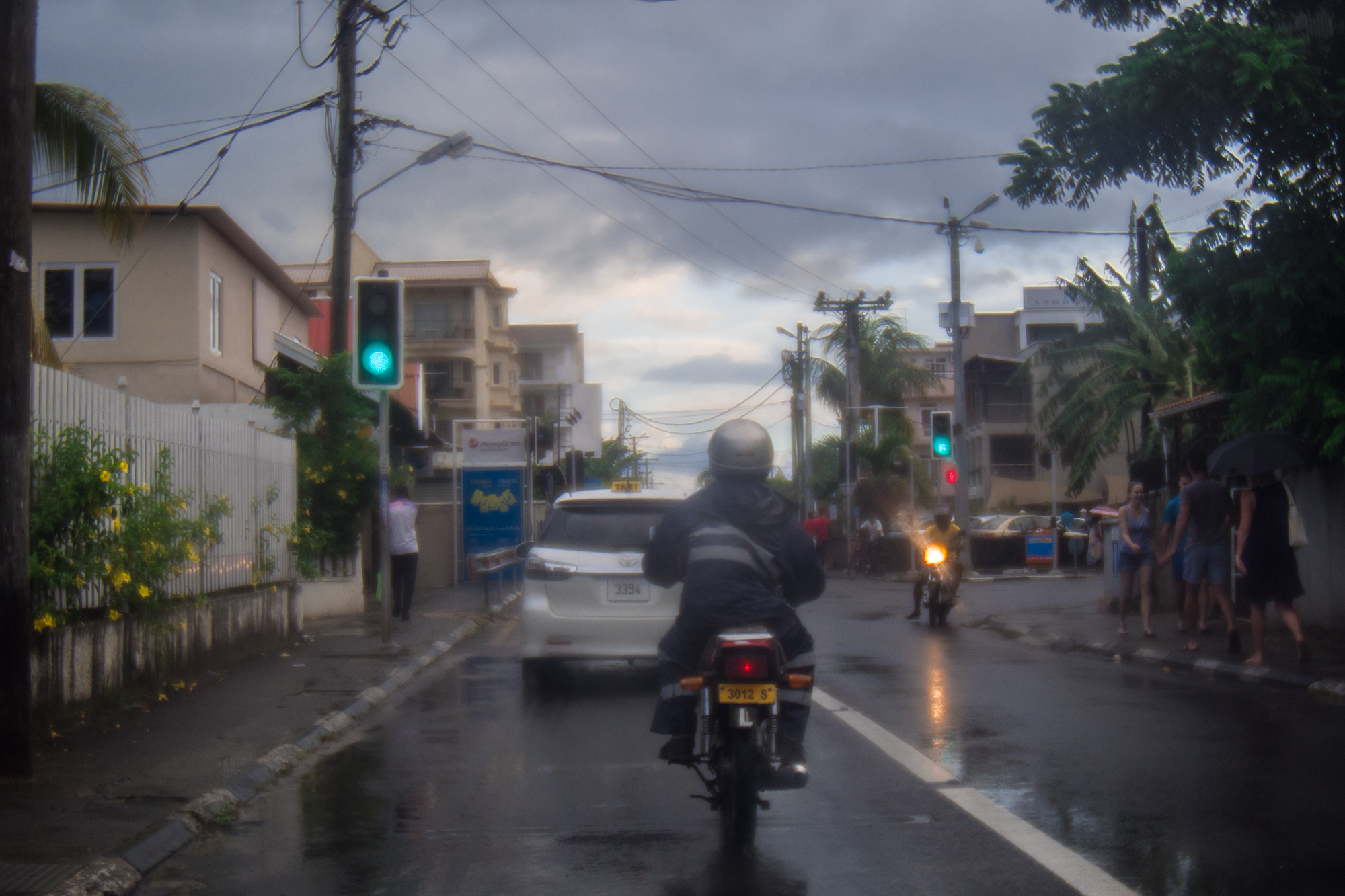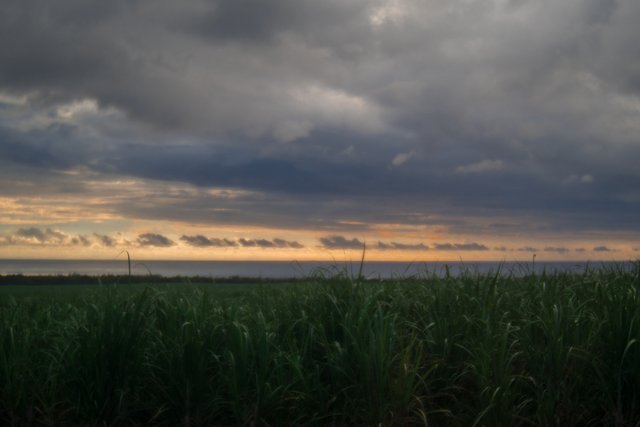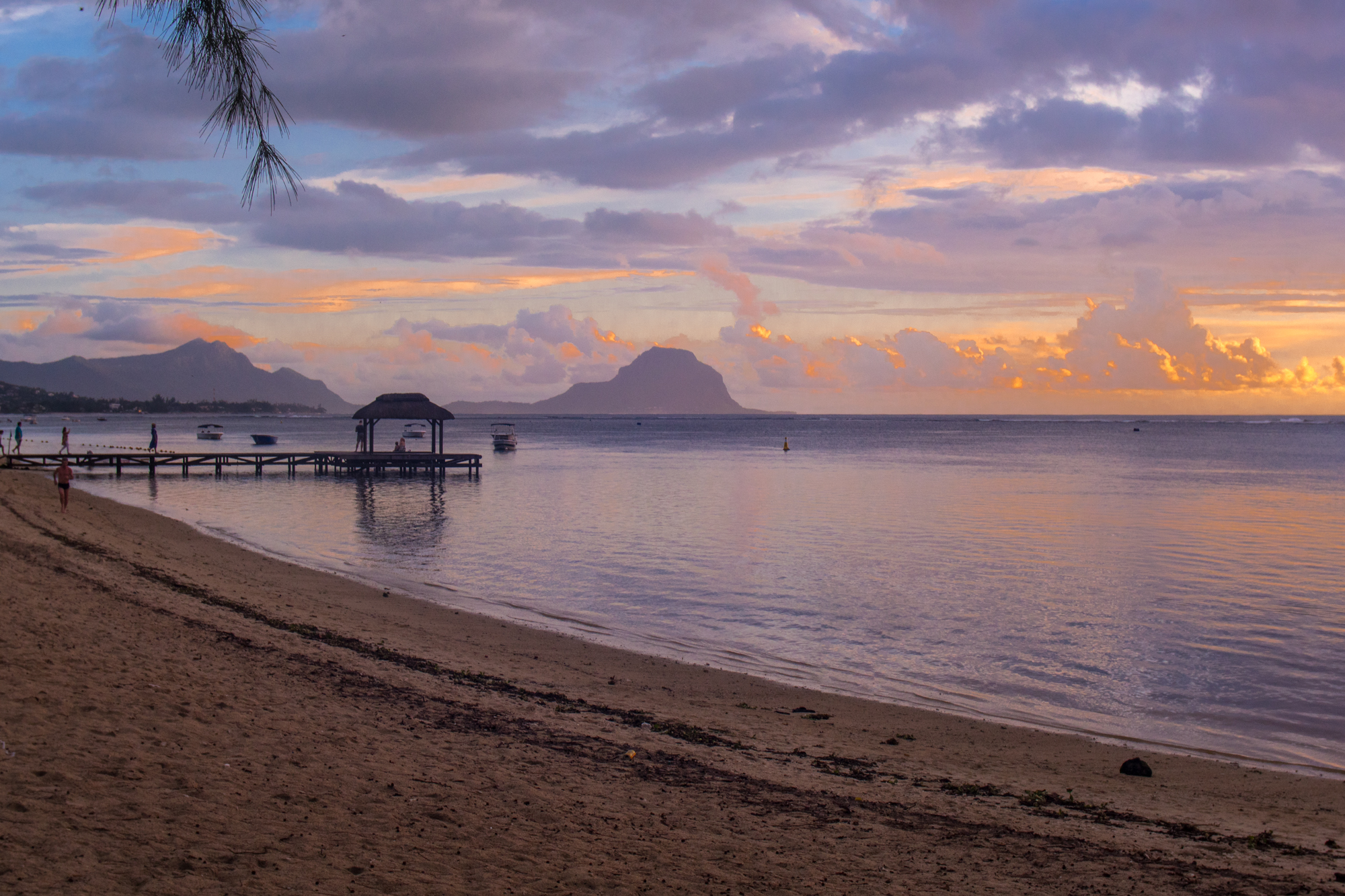 Finally we made it to the West coast of the island, however it was too late to hike Le Morne Mountain. Instead we stopped by Flic en Flac, a public beach, I used to go to a lot with my family. Flic en Flac has changed so much since I was last here. It has the vibe of Phuket or Grand Bay with lots of shops, tourists attractions, bars and clubs along the beach.
If you're keen to do this road trip as well, here is a cheat list for your Google Maps:
Start anywhere along the East Coast, then head to
A) Curepipe
B) Trou aux Cerfs
C) Grand Bassin
D) Chamarel Waterfall, and
E) Flic en Flac Beach
Usually it should just take an hour to get from East to West. However, for this specific trip, if you also want to drive, stop, explore and drive back - expect to be travelling for about 8 to 10 hours.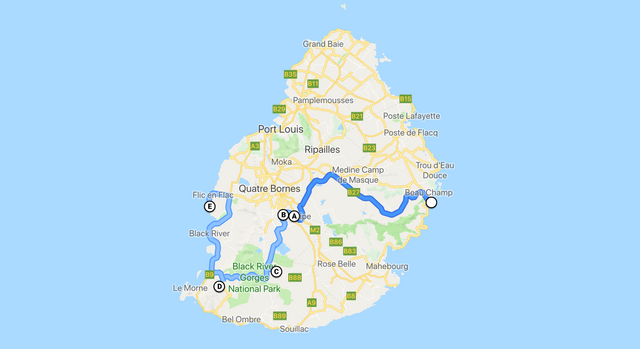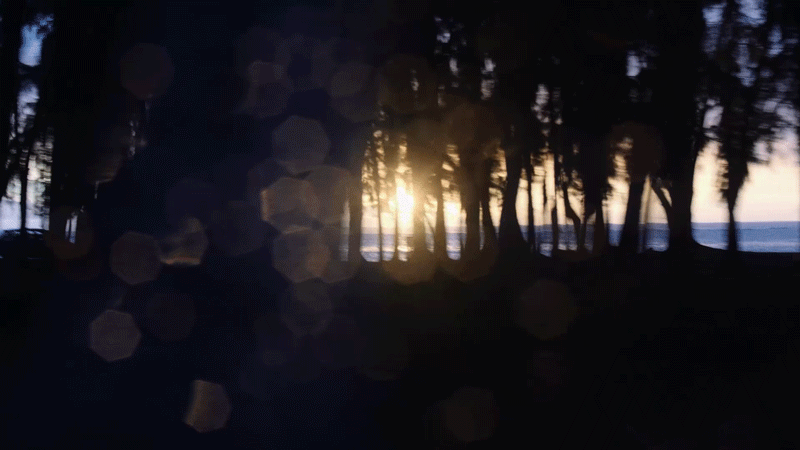 Next up, I am going to go up North and visit the seaside village Grand Bay, dreamy Trou aux Biches, go snorkeling and more.. Follow to not miss any updates.
Thank you for your time. Feedback is always appreciated! Upvotes & Resteems as well 🤩

---
Shot with my Panasonic Lumix GH5 and a DJI Spark for aerial shots
---
Read Next
☀️From the Romantic Wild Coast to Luxurious Hotels of Mauritius
☀️Highlights of Mauritius, my paradise island
☀️The Amazing Isle of Capri, Italy. Part I, Part II
☀️Dream Hotels and Beaches in Thailand
☀️Sea Gypsies of Koh Panyee
☀️Never ever thought Scotland would be this freaking beautiful!