A ray of hope |Kodiyala Silk Handloom Weaving| #Part 1
Hey all
Recently I got the opportunity to visit a place not far from Bangalore which has a rich weaving tradition. For many centuries weaving was their main occupation but now it's just a few people who are pursuing it.
---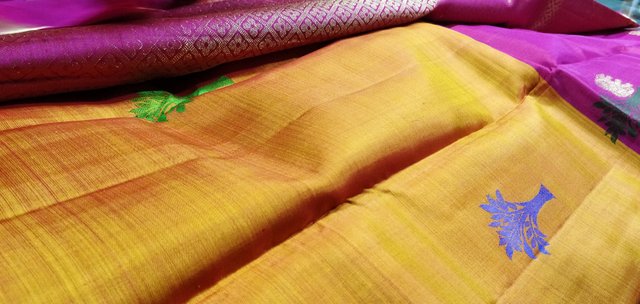 ---
Kodiyala- a small weavers village in Srirangapatna Taluk, Mandya District, Karnataka with a strong royal connection.
4 hours drive from Bangalore takes you to Kodiyala where you can still see people doing handloom weaving when everything is taken over by the power looms. The journey in itself was enriching one in many ways. Several people, I'd met and asked in Bangalore are not aware of this village and its craft, maybe because it is not promoted or maybe the traditional handloom weaving has lost its charm.
---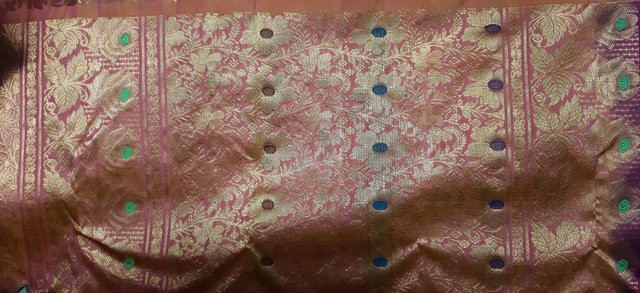 ---
As I entered this small village - the first things I saw was this beautifully decorated temple and colored houses. The village had tiled roof houses, hens freely roaming around,cow-dung tempered streets and just like the rest of the south, everyone has decorated their pillared houses with Mandala art- a tradition in South.
---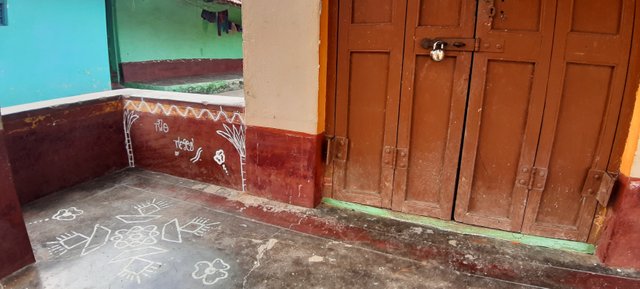 ---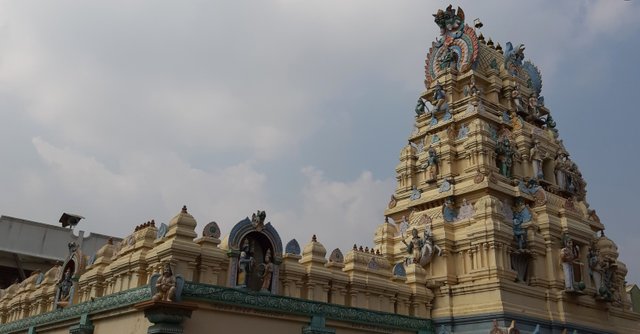 ---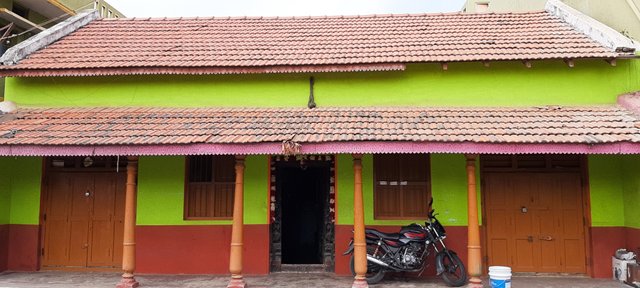 ---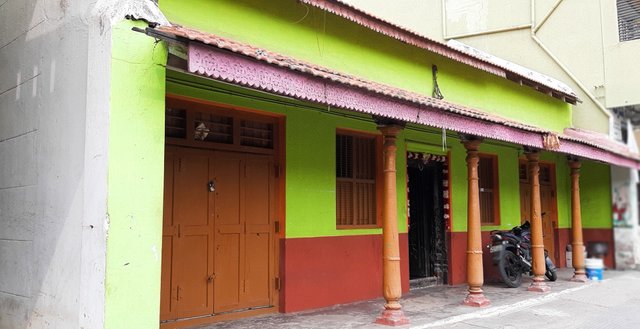 ---
The simplicity of people, the friendly and helping nature is what attracted me the most. Even with the language barrier people of Kodiyala were kind enough to point me in the direction of weavers houses.
---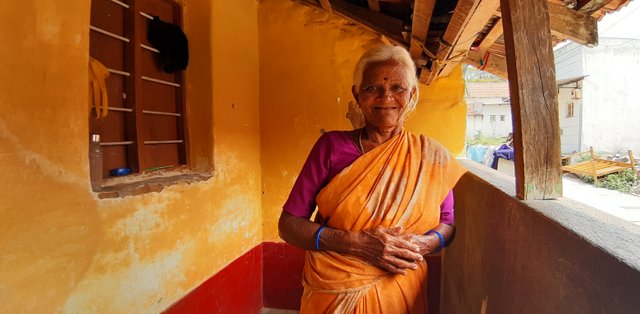 ---
Video- Silk Weaving from Koidyala
---
---
Handloom weaving- an art that flourished during the time of Maharajas, here weavers create beautiful textiles with unique motifs, in bright colours.
---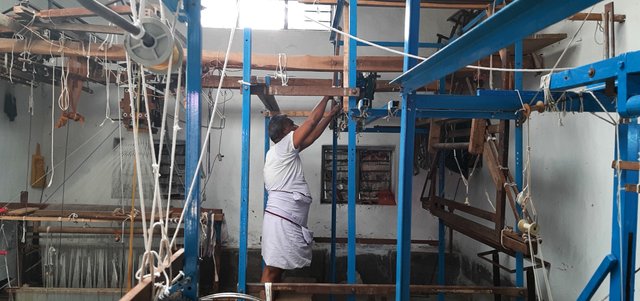 ---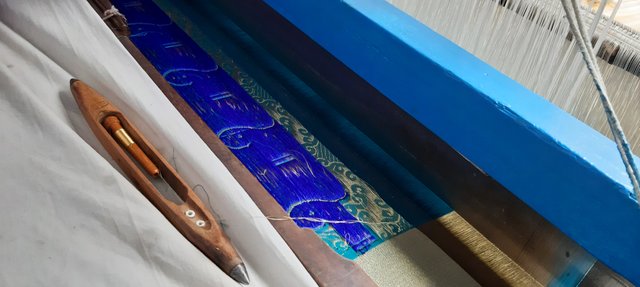 ---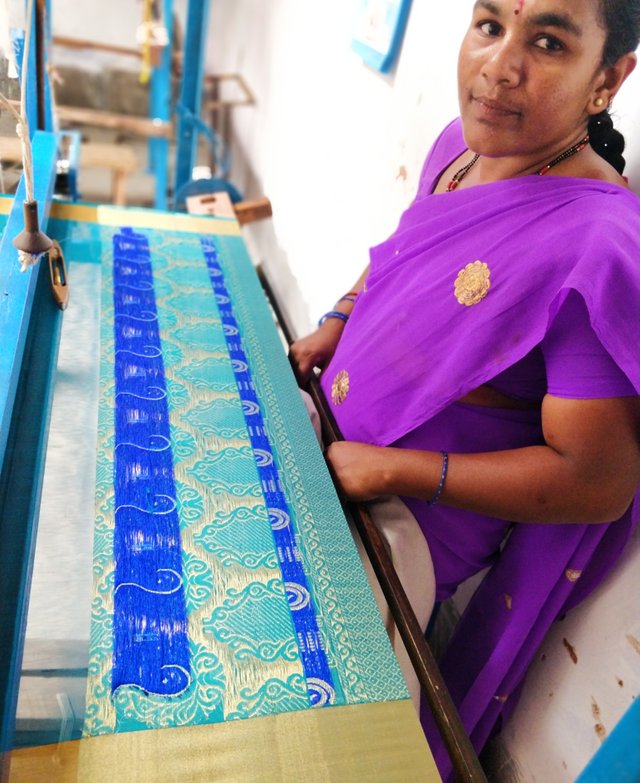 ---
Things have changed drastically for the handloom weavers in the last few decades. The demand for handloom fabric and sarees have decreased due to the induction of power loom machines.
---
Shri Basavaraju, a master weaver, told us that he has been weaving from last 25 years and can design by memory, able to recall up to 20-30 designs. Such a humble person and it was a real pleasure meeting him, seeing his passion for the art and undying love for the traditional occupation, in spite of the difficulty posed by the power looms.
---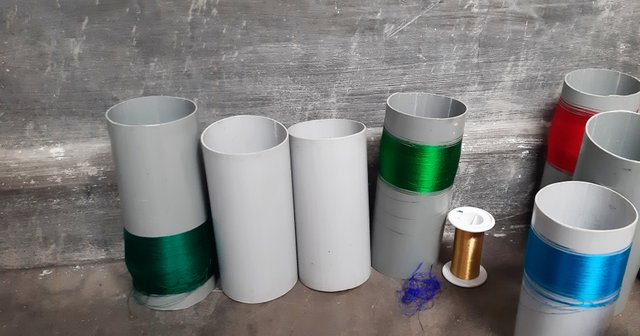 ---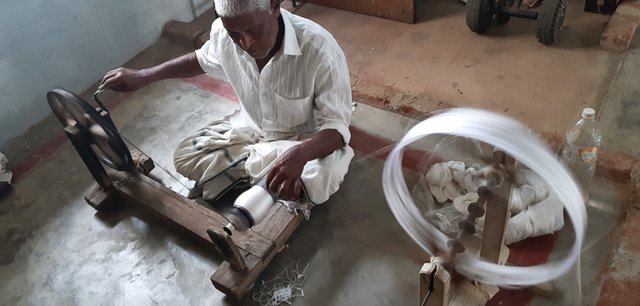 ---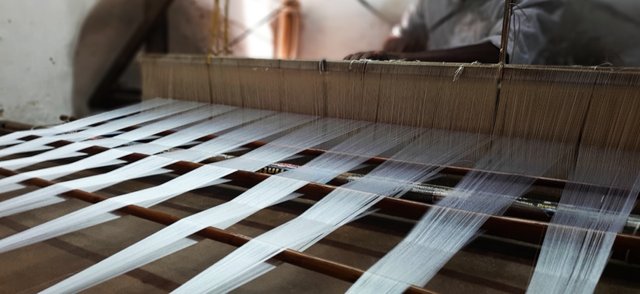 ---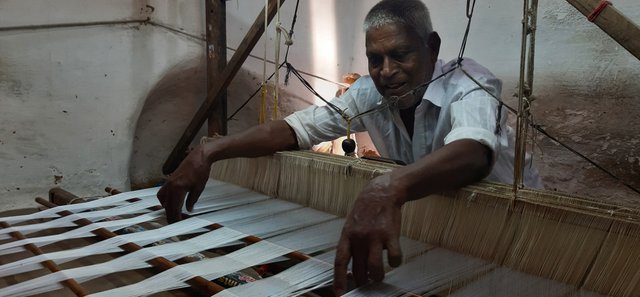 ---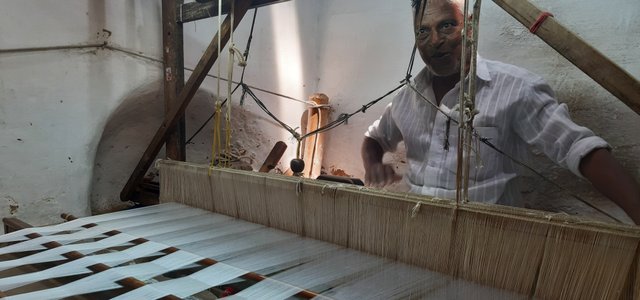 ---
But really, the most gratifying experience of all was seeing the gorgeous sarees- they are so bright and vibrant. Absolutely gorgeous!
---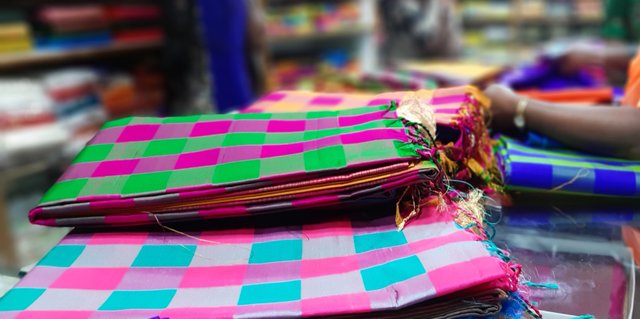 ---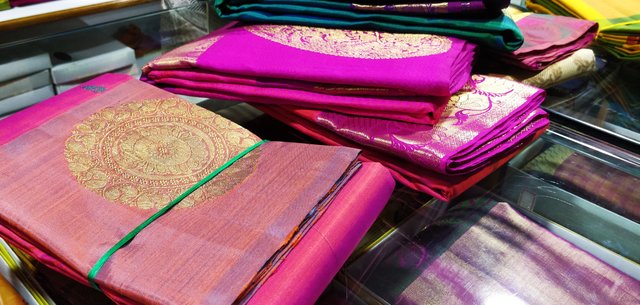 ---
I hope you enjoyed reading my post and I am grateful for every Upvote, Resteem, and Comment. Until next time! 😍
All content and photos (otherwise stated) are by @itravelarts
Love. Swati ❤️
Follow me @itravelarts