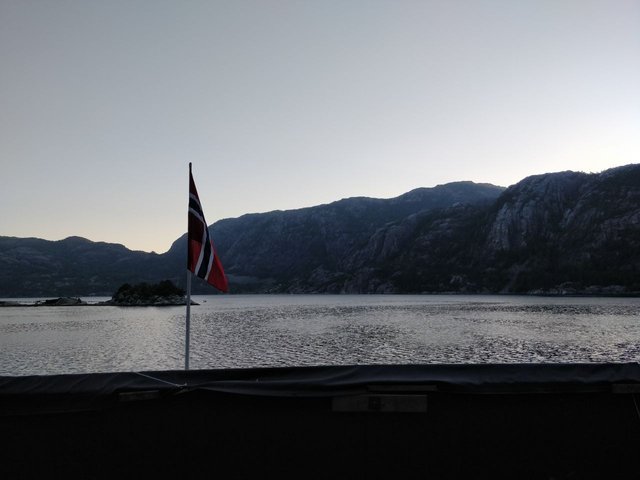 Since the 18th of may, I've been in Norway as some of you may already know because of @fredrikaa's post : https://steemit.com/Norway/@fredrikaa/29kue7-taking-fellow-steemian-howo-to-the-pulpit-rock-the-best-of-the-norwegian-fjords
It's a really really beautiful place and so I'm going to put a lot of pictures in that article to illustrate that point.
Hiking
One of the first things I did when I arrived was hiking, I kinda had to, it's pretty rare that this city (stavanger) has such a great weather so I made sure to enjoy every minute of it.
So we went hiking to the pulpit rock, a very famous hiking place in the region, but before that we had to get close to the fjord via a ferry, and I was stunned by the number of electric car all around me.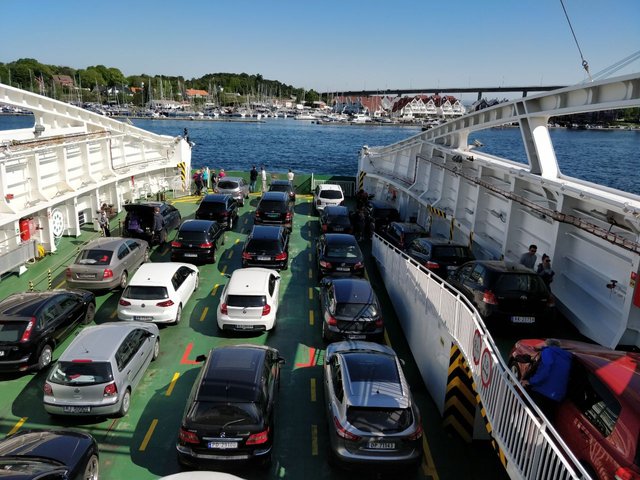 After some explanations I heard that this is because there are some very big advantages in having an EV in Norway : car costs way less because no taxes, you can ride bus lanes, free parking etc.
Anyways, after a good 45 minutes ferry ride we started hiking and I got to snap some of those pictures of the great fjords :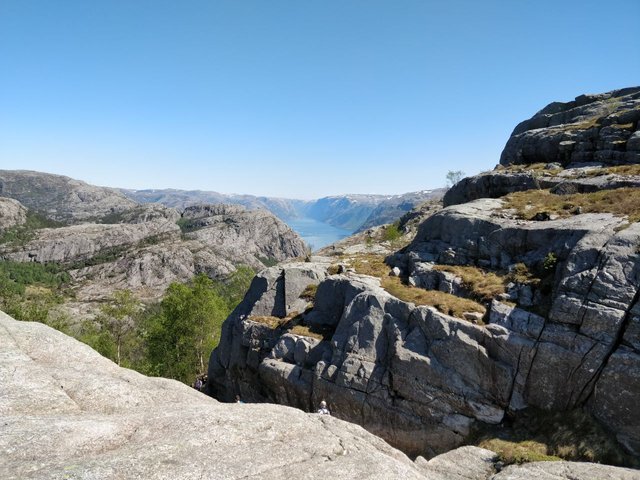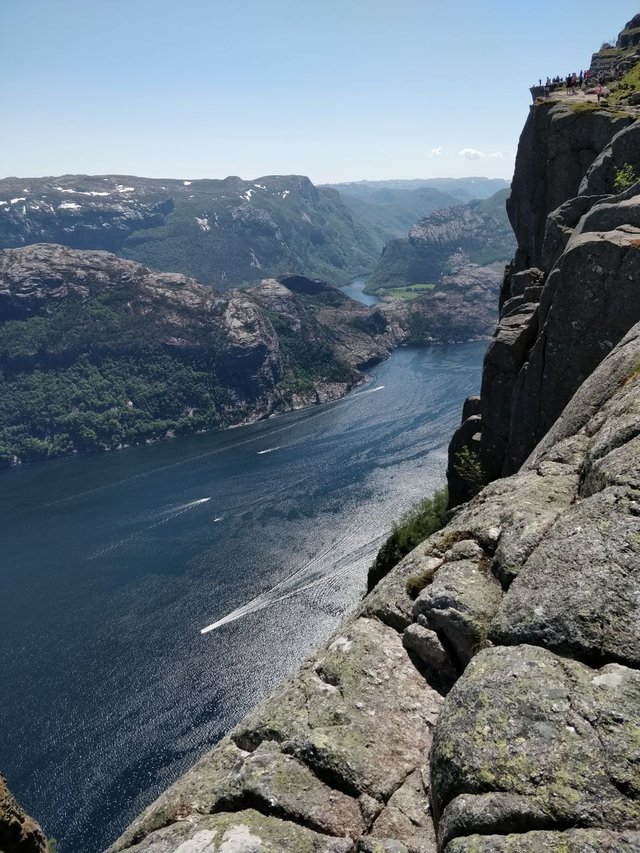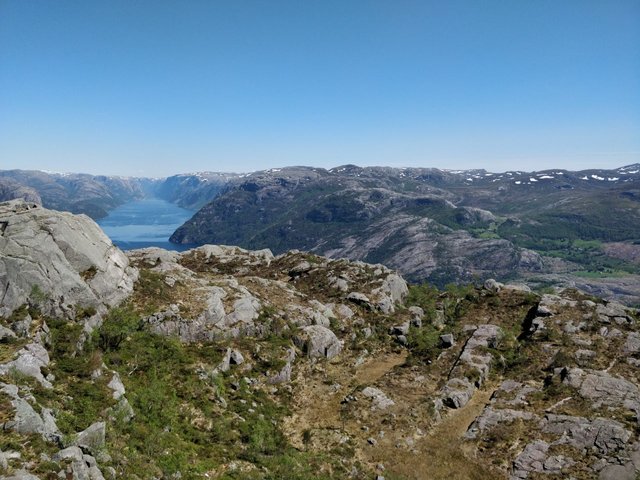 The weather was amazing, almost too hot. I really wanted to jump in that water.
Walk by the beach
The next day my legs were a bit tired after the hike so we went for something more easy, a walk by the beach, It really struck me how this city kinda has everything for someone who loves sport : great mountains, great lakes, very large beaches with waves on which you can surf.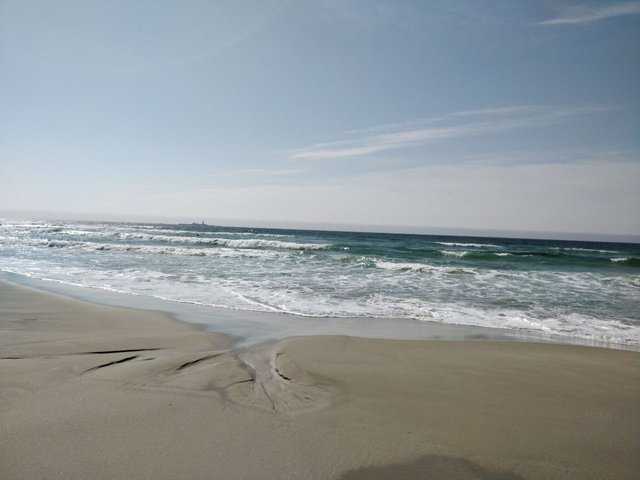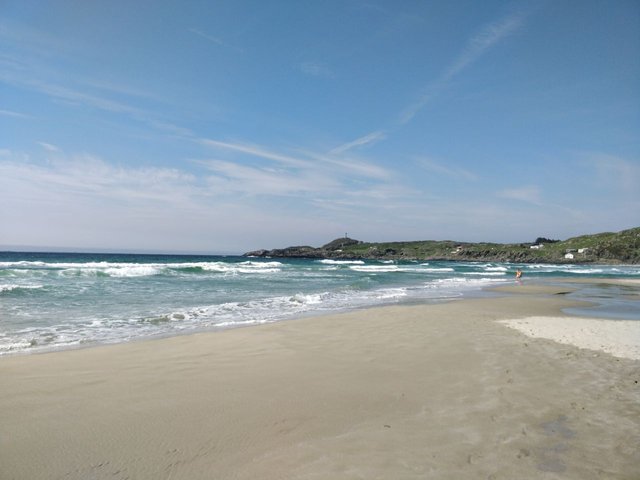 At some point we arrived to the point where a river met the ocean and where, during the salmon season, salmon leave the sea to go back to the lakes by going against the current.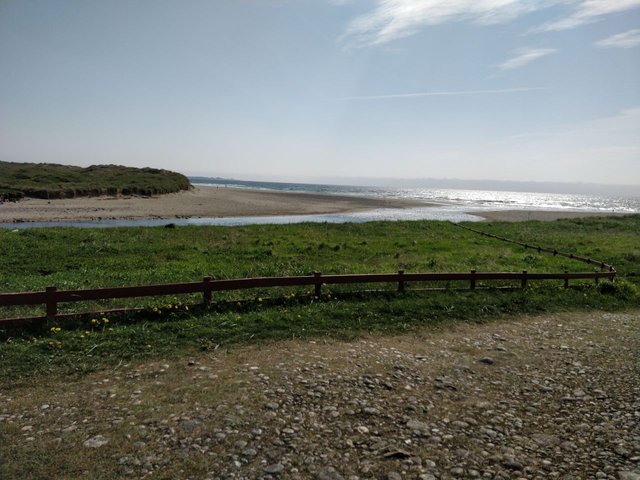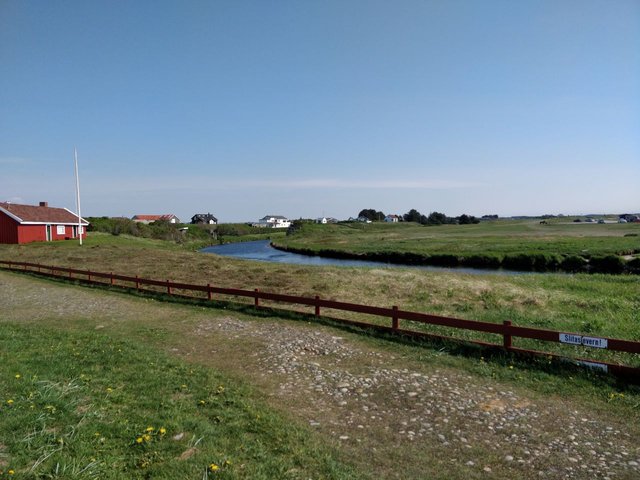 Very close to this place is actually the cabin in which the king of Norway goes to fish during salmon season.
The night life
GOD BEER IS SO EXPENSIVE, 10 EUROS FOR A PINT.
I noticed some pretty big cultural differences between France and Norway, for instance you can't drink outside, there is a very strict id verification in place, some bars actually prevent people that are younger than 21 to enter (legal drinking age is 18). And if they feel that you are too drunk they stop serving you. Which was all kinda alien to me.
And since alcohol is so expensive most of the people go to preparties at home to get drunk before actually going downtown to go clubbing. So they buy less drinks.
From the outside it's funny to see all the bars/clubs sort of filled and when it's 22-23 you suddently see more and more people and people start queuing to get in.
Apart from that they really have two days where they party heavily compared to the other days : friday and saturday. A fun fact that @fredrikaa told me is that french and norvegian people drink as much per person on average but they do all of it in two nights. And having witnessed that, it's definitely true.
snus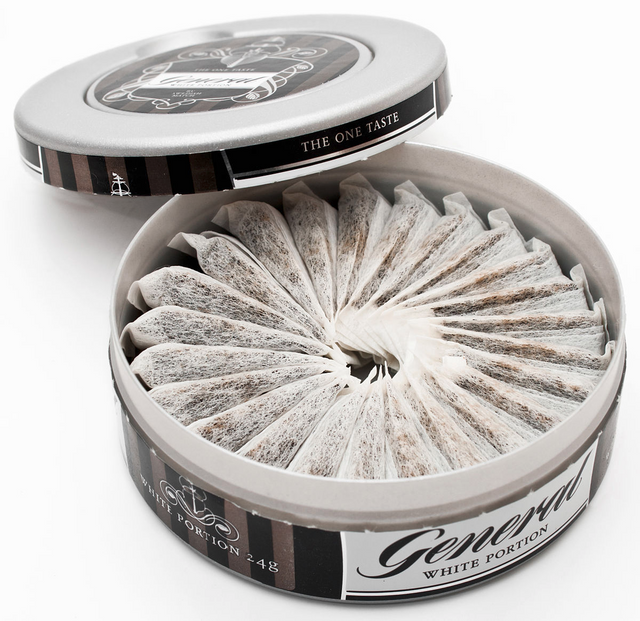 There isn't that much smoking in Norway but they seem to consume just as much nicotine via snus. Above you see a box filled with it. to quote wikipedia :
"Snus (/ˈsnuːs/; Swedish pronunciation: [snʉːs]) is a moist powder tobacco product originating from a variant of dry snuff in early 18th-century Sweden. It is placed under the upper lip for extended periods. Snus is not fermented and contains no added sweeteners. Although used similarly to American dipping tobacco, snus does not typically result in the need for spitting and, unlike naswar, snus is steam-pasteurized."
It's very small, about the size of your finger in height and width. But god it hits you hard. I wanted to try it and I was slightly drunk. And 5 minutes after applying it under my lips I went from tipsy to my "I have 3 grams of alcohol in my blood" state. On the plus side : less 10 euros pints to buy. On the down side : After 10 minutes of euphoria you start to feel bad. bad as in nausea after drinking too much.
So overall it was a fun experience but damn 0/10 would do again. Apparently the first snus you ever take always hits you like that. And the norvegian people were basically always having one under their lips so I guess you get used to it ¯_(ツ)_/¯
The food
Stavanger being a coastal city I expected all the food to be seafood. Add norway in the mix I expected to eat salmon for 10 days straight. But the food was surprisingly diverse, no pictures because I kinda forgot to take them :D
But god they make some great ice cream. It's called softis :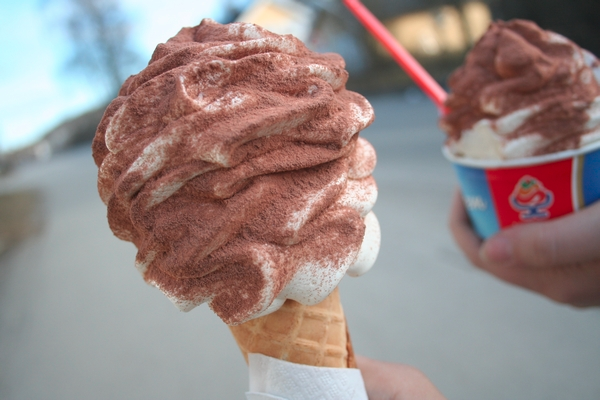 Usually you add some chocolate powder on top of it but on some ice cream shops you could add all kind of stuff on top of be it oreo cookies strawberries, caramelized bits etc etc.
They also seem to innovate a lot on ice cream. They have a whole lot of various ways of eating ice cream. I can't describe it all but long story short, for an ice cream lover such as myself it was heaven and I ate ice cream whenever possible.
Q : are you really going to only talk about ice cream in the food section ?
A : Yes
The costs
Aaah norway is expensive. Especially the alcohol as previously stated.
I live in an expensive city (Paris) and they managed to top that, usually everything was 15-30% more expensive. (not counting alcohol)
So in conclusion, norway is really cool... If you can afford it. But you'd be missing out big time if you didn't visit so try to do that one day :)
I mostly went to Norway to go to a space conference called spaceport Norway, which I will cover in another article because this one is already way too long.
Steem on !
@howo