With beautiful natural scenery, Nui Coc Lake is favored with the name "miniature Ha Long Bay" of Thai Nguyen. This place is always the ideal choice on weekends.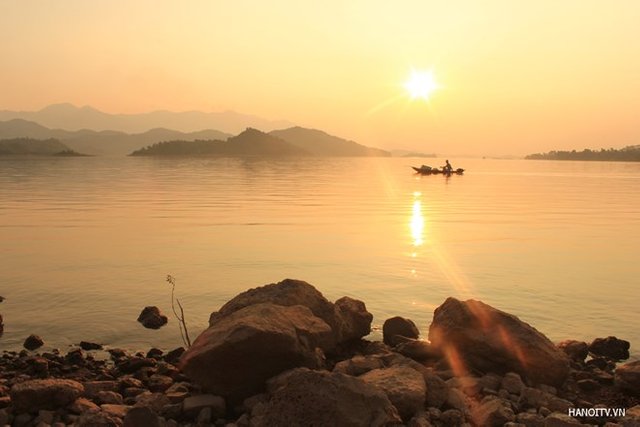 Nui Coc Lake is an artificial lake located on the middle of the mountain, was put into tourism in 1978 and is also a lake providing water for irrigation and daily life for people in Thai Nguyen City and surrounding areas
With a water surface area of about 25 square kilometers, Nui Coc Lake is breathtakingly beautiful. This is an artificial lake, including 89 islands, large and small. All combined to form a tourist area with beautiful natural scenery between pristine mountains.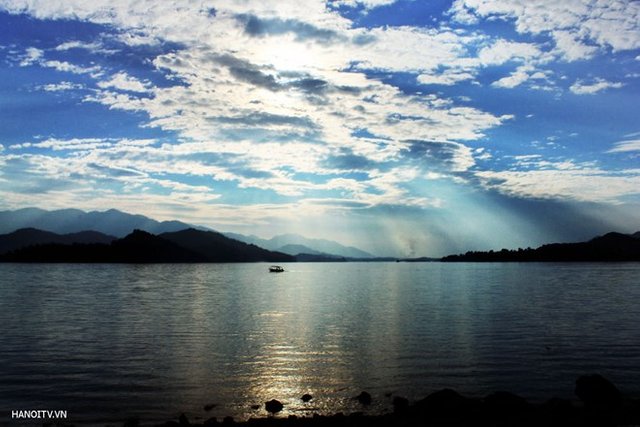 Every dawn on Nui Coc lake is like a giant mirror reflecting everything, creating shimmering scenery.
The blue lake is silhouetted against mountains and trees. Clouds and sky seem to blend together here to create a strange charm. Away from the crowded city temporarily, come here to relax after a stressful working time. Not only is the destination to rest, there are many interesting things waiting for you to explore.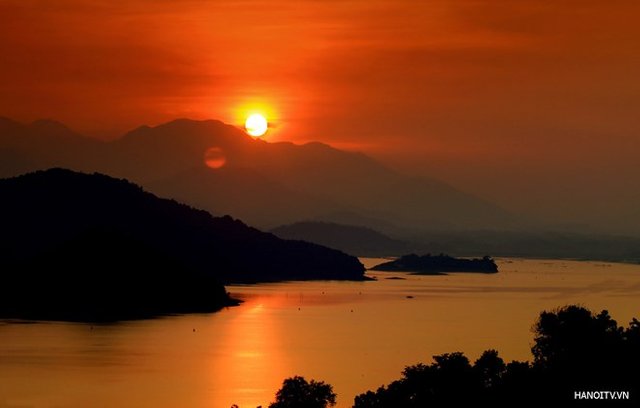 This place is also famous for legends that stir people. From the legend of Ms Cong - guy Coc, a traumatic love story still remains today. Until the story of three pine trees - two boys, one girl was deeply moved.
There is also a Nui Coc Lake water park of about 3.4 ha with many interesting constructions; The cave complex with the cave artificial system but quite attractive and the "Causal theory" Complex - Thieng Thac Vang Pagoda with a statue of Gautama Buddha is up to 45m high.
Nui Coc Lake is about 100km from Hanoi, far from the city center. Thai Nguyen about 16km. The road is quite convenient, vehicles also have many choices. So you can come here once to rest.
Source photos this post: hanoitv
Posts on the same topic
☞

If you're less online and don't want to miss curated rewards. Please join my curation trails, Sincere thanks.
☞

Follow @haccolong to get minimum 1 follow from @anhvu & daily random upvotes from the My Curation Trail
☞

If you want to earn more rewards with your Steemit account, you can refer to the ways from this post.