Con Dao is a great destination for holidays of the year. Peaceful, untouched and bringing people strange serenity, Con Dao can please even the most demanding guests. The archipelago is famous for its colorful coral reefs, clean beaches and turtle breeding grounds. History buffs can explore the prison ruins on the island, although interpretation of the monuments may not be true :)
The most fascinating thing here is the amazing marine life, which is the only place in Vietnam that you can sometimes see seacow in the national conservation list or visit the Vích island to see turtles lay eggs or see monkeys in nature sitting on cliffs and collecting crabs and snails on either side of the road ...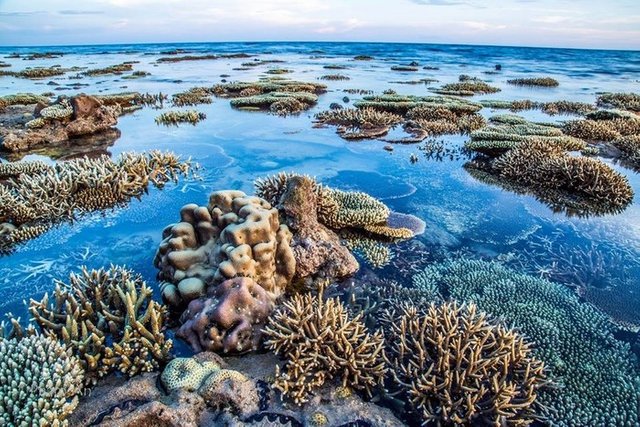 [1]
A corner of the coral at Con Dao
Con Dao consists of different sub-islands such as Bay Canh, Tai, Tre, Egg, Trac or Cau ... where converges coral reefs with the highest density in Vietnam, this is truly the ideal place to explore the ocean world.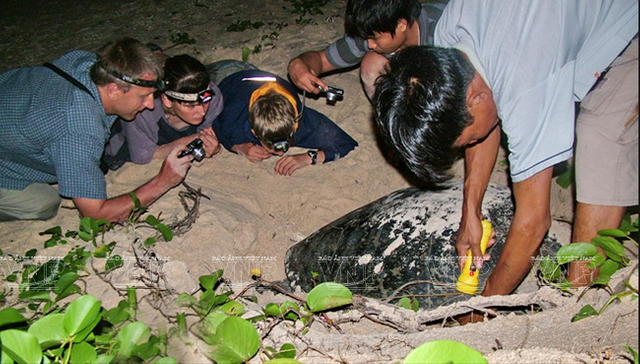 [2]
Watching turtles lay eggs is the most interesting activity in Con Dao
On Bay Canh island you can experience the quietness of the night but extremely attractive. You will witness firsthand the sea turtles Chelonia mydas people call the green turtles or Vich ... nesting and laying eggs on the beach.
Here are the places you should visit if you visit Con Dao
Dinh Chúa Đảo Island lord mansion
Núi Thánh Giá Mountain of the cross
Bãi Đầm Trầu Dam Trau beach
Bãi Suối Nóng Hot Springs beach
Bãi Nhát Nhat beach
Hòn Tài Tai islet
Hòn Bà Ba islet
Hòn Bảy Cạnh Bay Canh islet => Seven Edges islet
Chùa Núi Một Nui Mot Temple => Mount One Temple
Miếu Bà Phi Yến Madam Phi Yen Temple
Rừng nguyên sinh quốc gia Ông Đụng Ong Dung national primary forest
Nhà tù Côn Đảo Con Dao prison
Posts on the same topic
☞

If you're less online and don't want to miss curated rewards. Please join my curation trails, Sincere thanks.
☞

Follow @haccolong to get minimum 1 follow from @anhvu & daily random upvotes from the My Curation Trail
☞

If you want to earn more rewards with your Steemit account, you can refer to the ways from this post.


---