STILL IN SEATTLE but not too sleepless...
Below I am at Jimmy Hendricks memorial: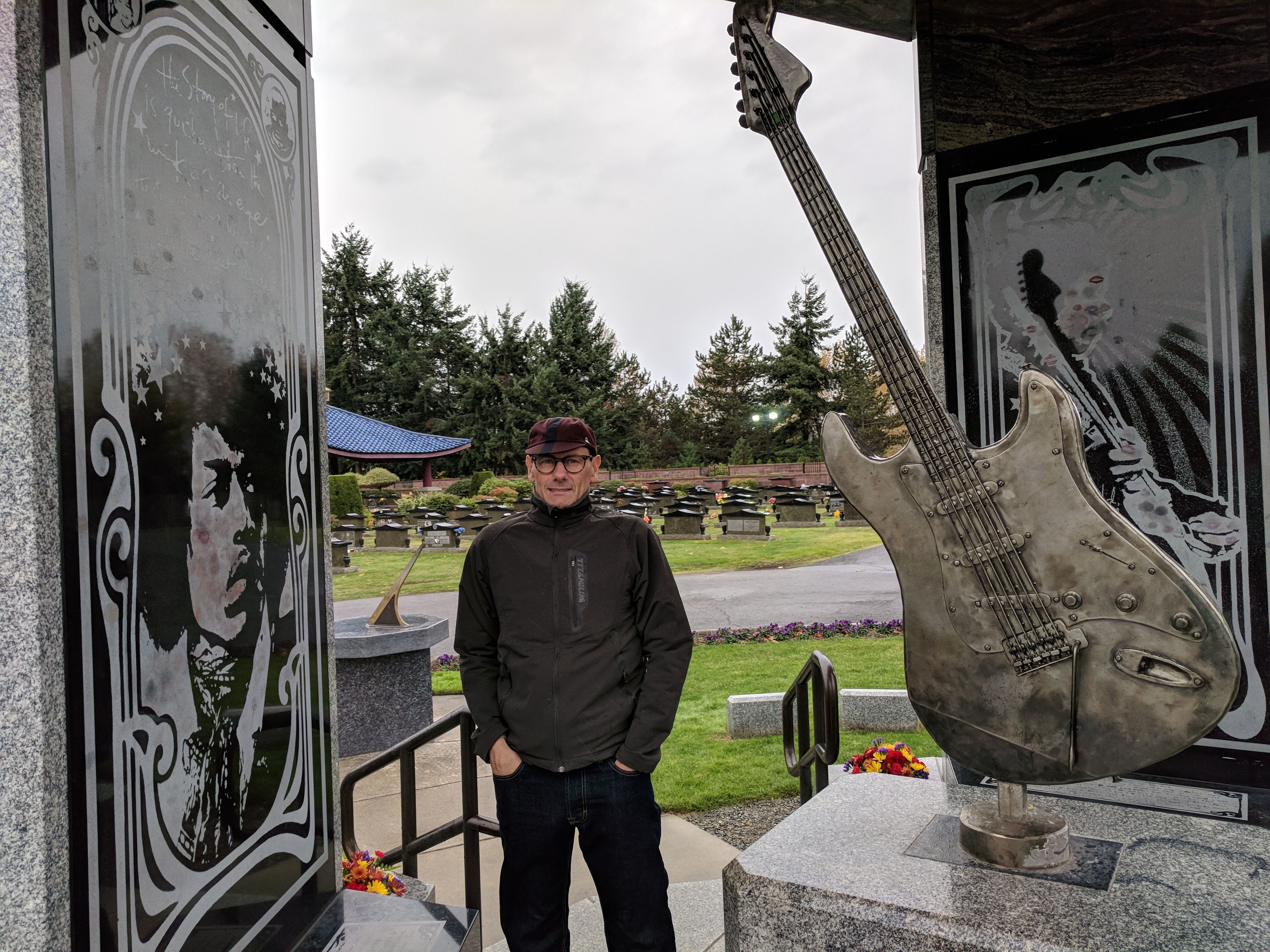 Into day two of major upgrades to DJ Vanagon (Jenny Freedom) at North Westy, below is Kirk Meeks centered and Jeremiah to his left and Doug to your left: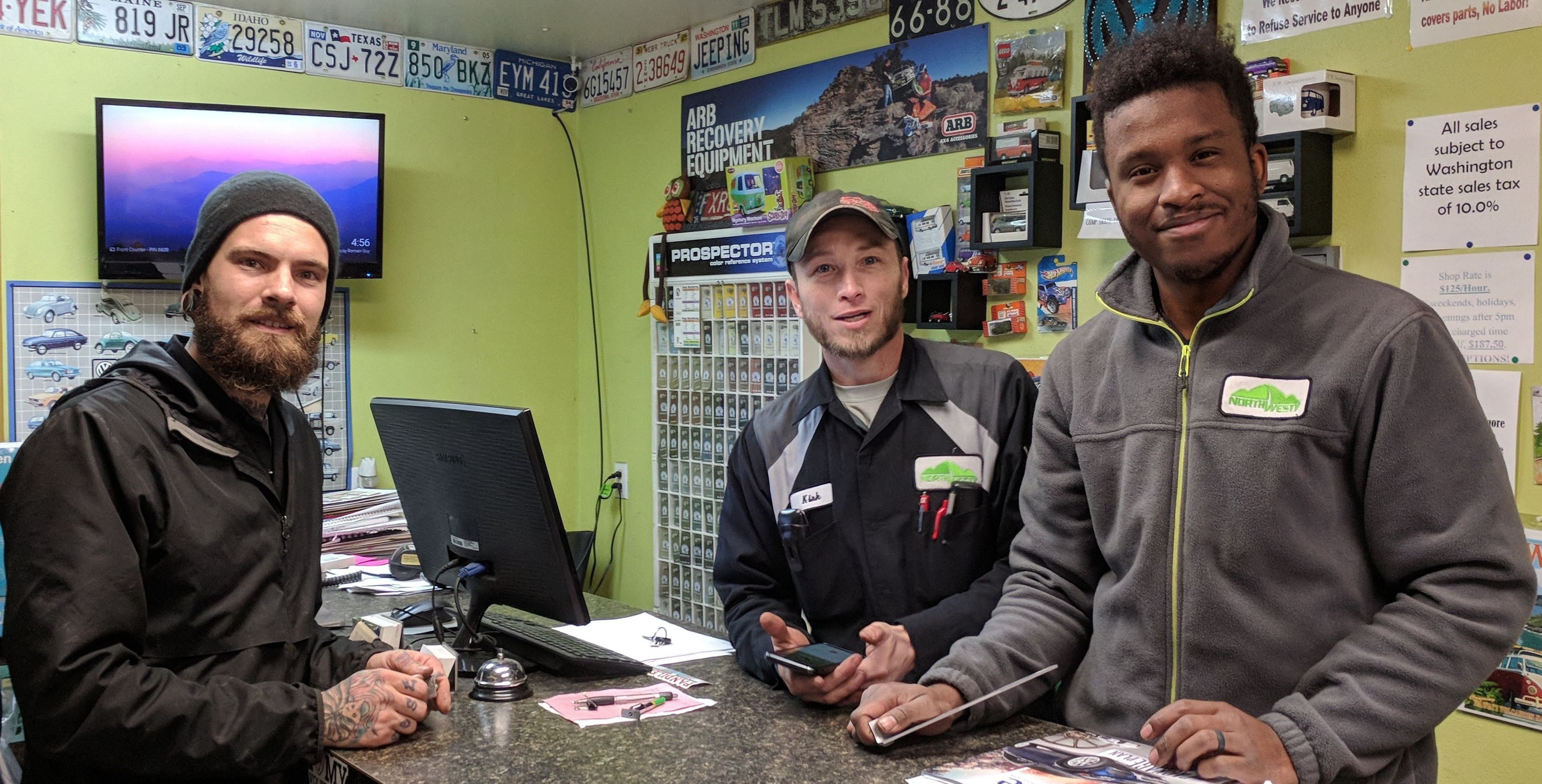 Not my van below but follow it's story here
https://m.facebook.com/Pandilea/
https://www.instagram.com/fuchur_pandilea/ :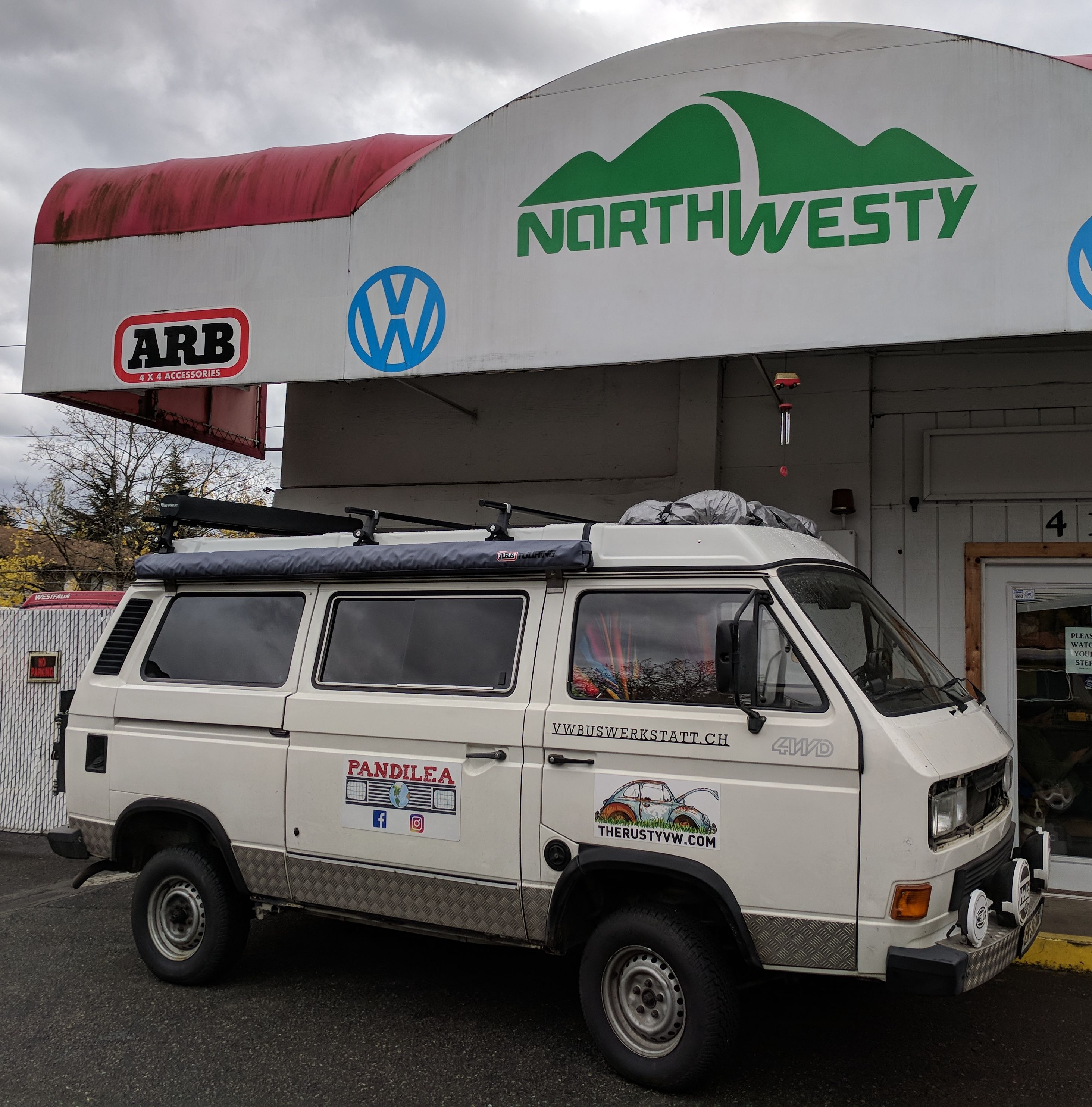 As mentioned in my last blog we did the awning, headlights and dash gauges a few days ago.
Why I used the word cult in the headline above is with these vans you find a huge following and my van is the Vanagon series. I have downsized my living quarters to the van. More about that by clicking on the next words: click here. In other words, I have sold most of my physical property and cut my overhead costs to fit within my early pension of $750.00 CAD per month. Hoping to never work again and eventually never see winter again.
Since I love the van and I will be traveling in it full time I have decided to make a large commitment and invest in it by refurbishing her (Jenny Freedom DJ Vanagon). Now when you get one of these machines you soon realize you should have re-mortgaged as there is always something else to be added. Some call that a money pit! I am doing very well in my investment strategy and decided to play with my extra funds (some may call that waste) by even upgrading the upgrades.
Example of that: First I thought I would do the shocks so I went to a high volume brake & shock shop in Calgary and asked can you find me the best shocks possible for Jenny they said sure but when I went to Kuks Shop the guys doing the engine conversion in my van Kuks said I can do better and he did, unbelievable smoother ride!
So I proceeded to invest in Jenny and had Kuks put a 2.5 Subaru engine with Subaru 5 speed gears. Kuks did an excellent job fabricating motor & transmission mounts, shifter and gas peddle linkages, muffler and cooling systems. When I picked up the van it sounded more like a rally racing Subaru so I took it to a muffler shop to have the muffler upgraded to a more quiet one. Just before taking Jenny to Kuks I bought four new tires to go south with. Kuks suggested I put disc brakes in the back and I did but that meant going with 15" rims so we did. That meant new tires as well but since this was August I thought summer tires would work but no winter came and I had to get a set of winters. I still have not headed south. So that was the third set of tires.
When I arrived in Seattle, Peace Vans helped me find new wheels for those new tires so that ended up with three sets of rims over all. When talking to Kirk Meeks at North Westy vans he suggested he could improve cooling and horse power by upgrading those - so that is what we are up to now. So all in all be careful what you get yourself into with these types of projects.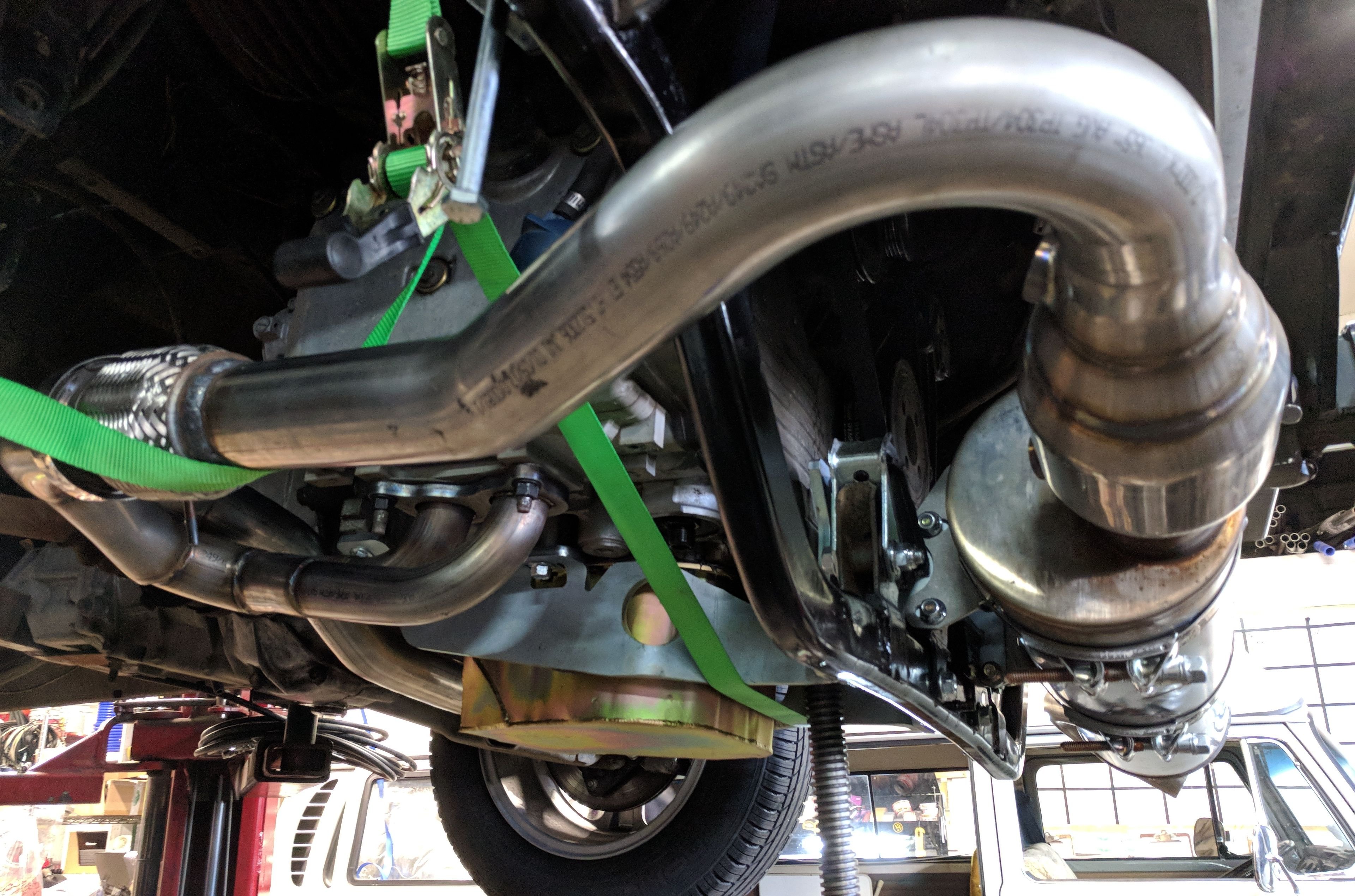 I am having fun peeling off some of my investment money and making my van exactly the way I want it. So three sets of wheels, three sets of tires, two sets of front disc brakes, three mufflers, two cooling and air intake systems etc. etc. $60,000.00 CAD. That includes state-of-the-art sound system, solar system and UV (black light) LED activated materials for the hand made quality bedding and curtains...it's a lounge, a DJ Vanagon lounge. I am also cutting music or mashing/producing music as I travel and that will follow in my blogs when I am ready to post it.
The following picture is Biddy the shop yard guard dog: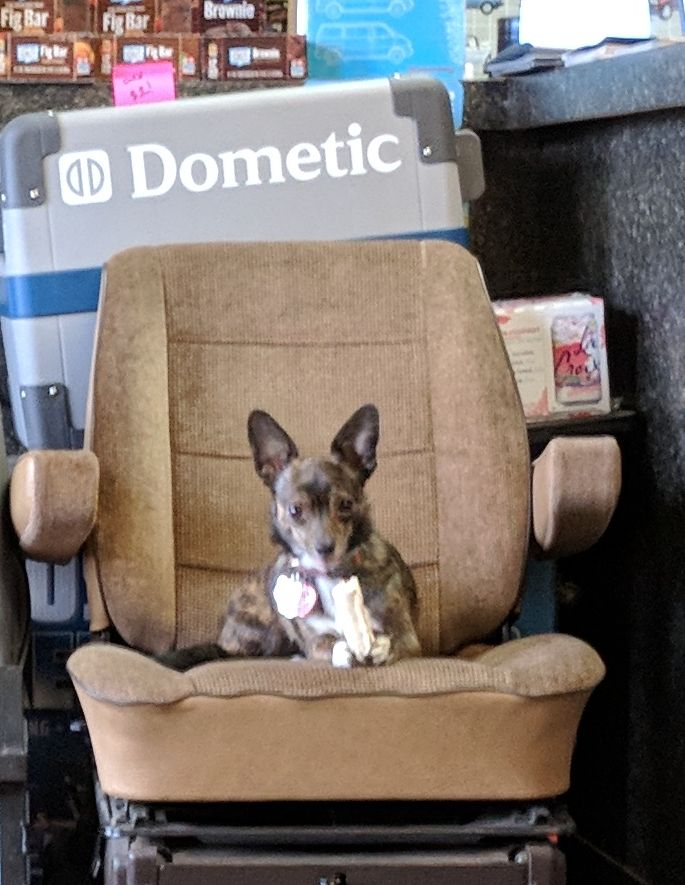 You may have noticed I am using a blockchain platform steemit to blog this which is like a new corporate structure, this platform having something like 1,000 as the governing board of directors. I also earn steem credits for creating content here and can sell those steem credits into bitcoin which can be sold for cash if I need to pay bills. Over the last year and a half I have averaged a $5-$7,000.00 CAD per month in gains and earnings investing, authoring and curating within steemit. For those thinking this blog is spam please stop reading now and move on.
Getting a bit off the van topic and into investments and government policies linked below are two great (extremely recent) articles on why I still see a great wall coming in a new accounting or auditing technology called the blockchain specifically bitcoin:
http://www.zerohedge.com/news/2017-11-14/massive-hedge-fund-ceo-ready-add-bitcoin-investment-universe
And the following article on why the recent pump and dump of bitcoin to bitcoin cash did not work for very long when one buyer can move the price back with only 20-30 million dollars. The big money is coming and you should own some crypto-currency.
http://www.zerohedge.com/news/2017-11-13/mysterious-bitcoin-dip-buyer-identified
Please follow me here by bookmarking this page. Also, thanks to all those who post comments, re-steem and post nice gifs - I love them but please refrain from posting multiple times on the same post expecting up-votes.
PAUL COLLIN