DOWNTOWN SEATTLE: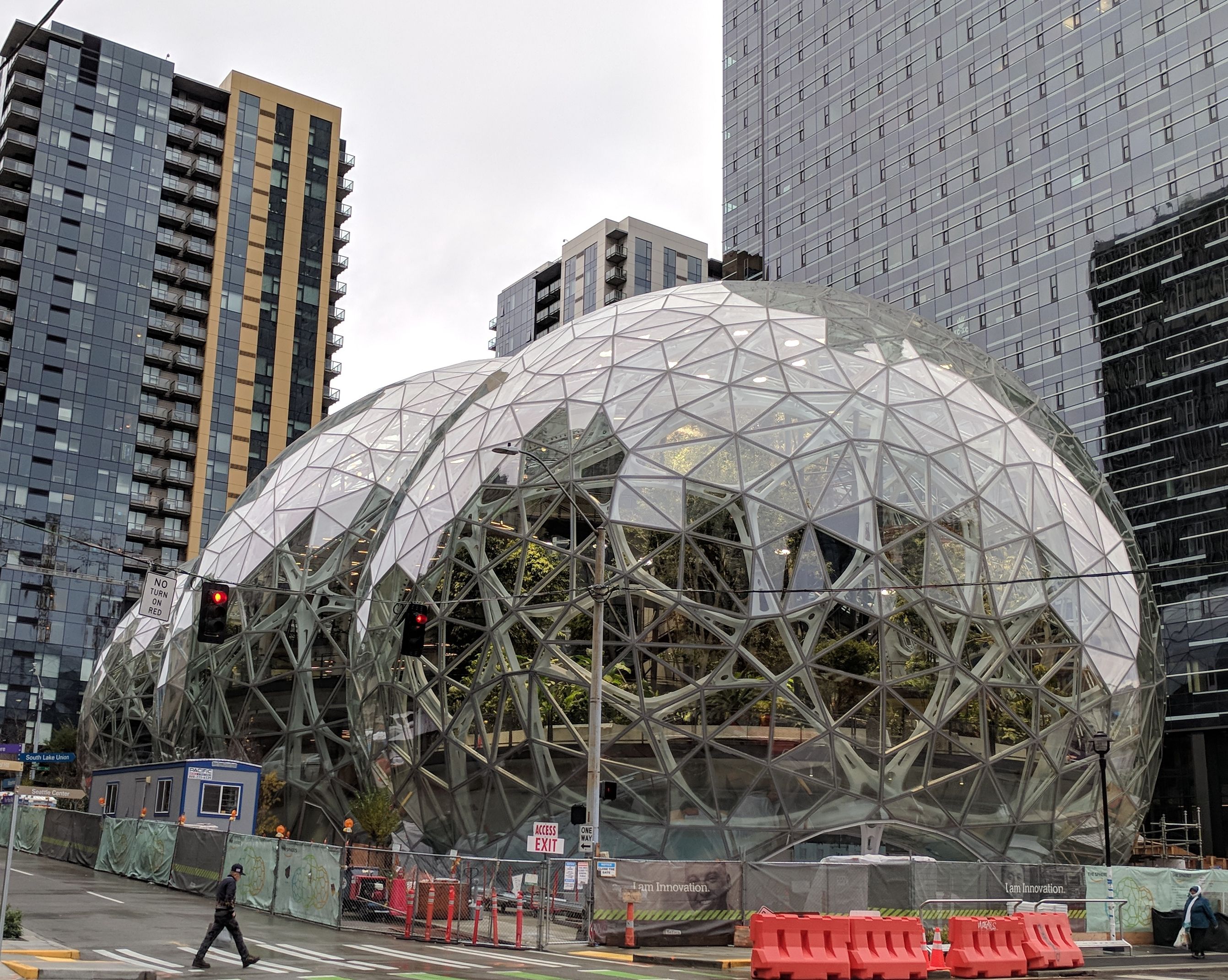 So I am still in Seattle and today at North Westy, Kirk Meeks and I have agreed to tackle a whole bunch of upgrades like dash gauges, awning and headlights that were done yesterday:
DASH GAUGES: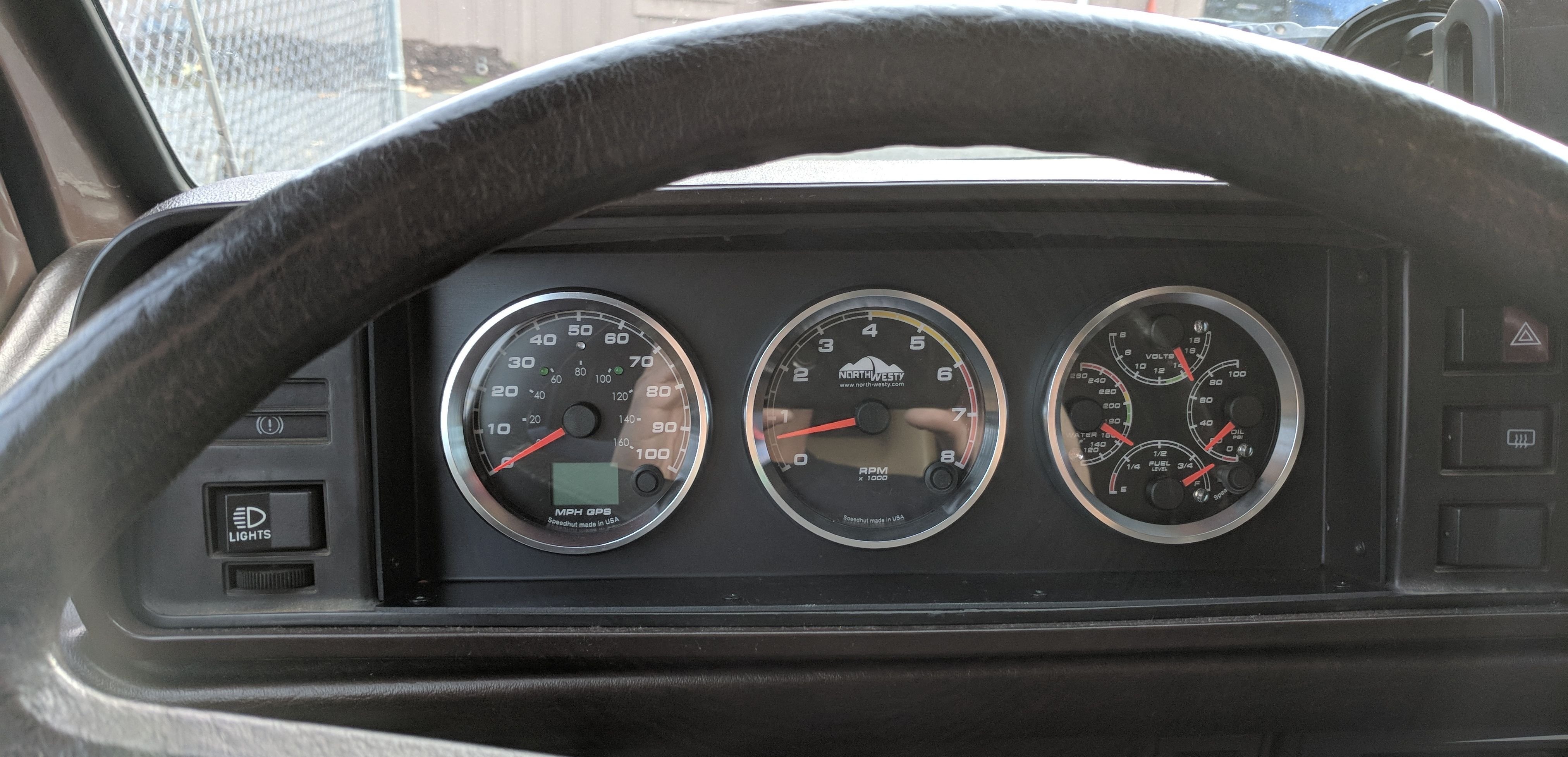 AWNING: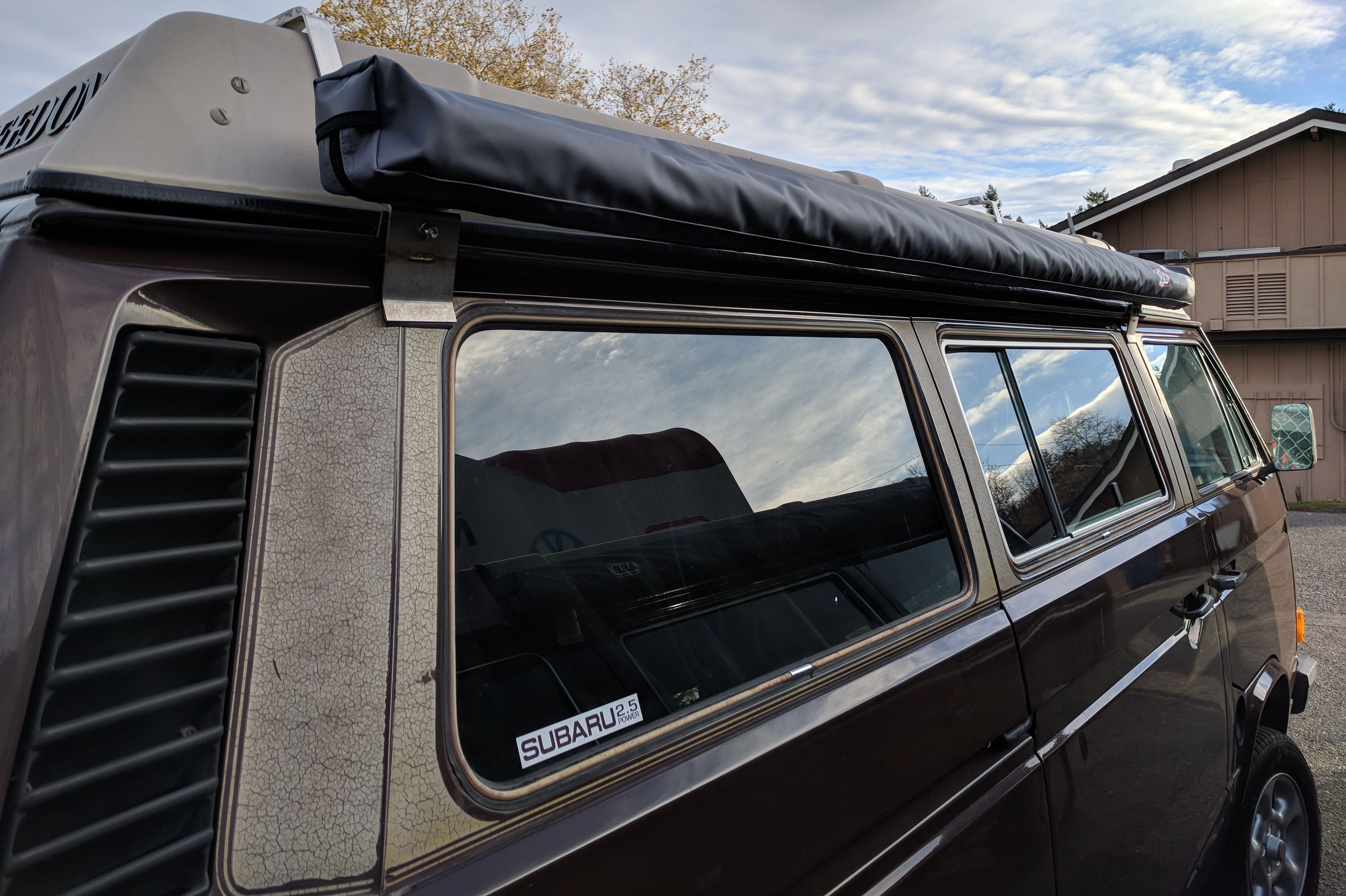 HEAD LIGHTS LIFETIME WARRANTY: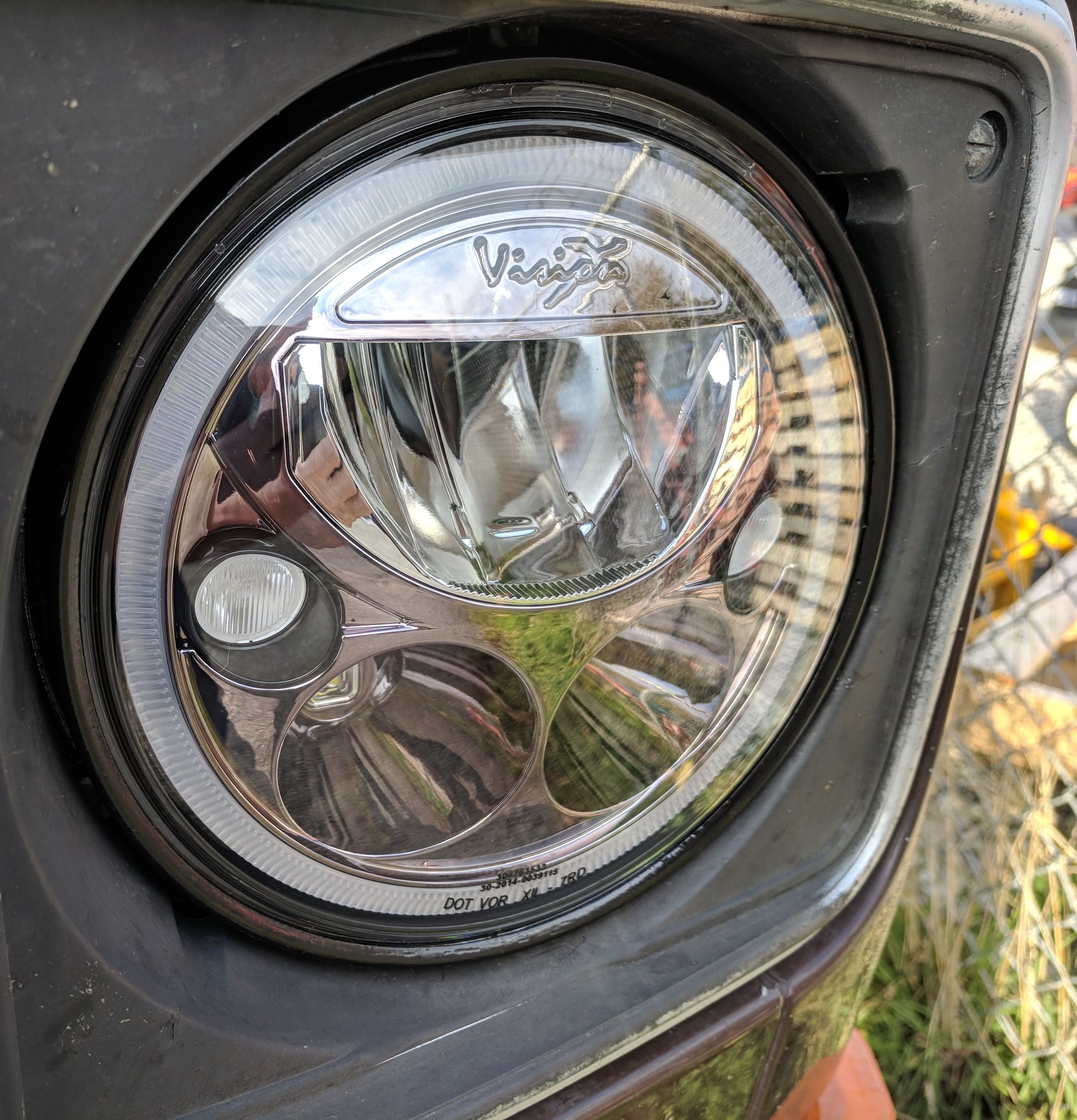 More upgrades to come. Looks like North Westy is going to work on the transmission mount that has been making the shifter not work correct and stopping me from going too south. This will be done on Monday.
I was reading on a friends post his pro crypto message, his friend replied with the following and I want to comment and will end up shredding it to pieces:
" Dude, I get a mortgage is a scam, but so is income tax and fiat money, but it's the world we live in. Because I've taken a mortgage and bought my own property, also buying another right now, I've been able to employ people, build infrastructure that produces food on a daily basis. It's also rooted me in a community and fostered relationships that have intrinsic value. Of course all of those things are possible without a mortgage, I'm living testament that it can be done, but buying a place, allows you to invest in the long term. Harder, but not impossible to do in this economy. To answer your question on how a mortgage can produce real goods, well it's quite simple; if you buy a house to rent, you're providing the value of shelter for people, yourself or family or whoever you might rent to. If you buy land to farm, you're growing food and building permanent infrastructure that will be there for a long time and can be used by future people. If you buy a building to start a business, you produce goods that people can use. You don't have to convince me of the evils of the state or financial system, I get it more than most, but it sounds like you're trying to vocally justify your enthusiasm about gambling. Ok, I get it. But you're not producing anything that creates value in the world. You're speculating on the hope that something will increase value for you doing no work. I understand that from a high risk investment perspective, but don't put yourself on a moral high ground, thinking that you're doing anything else besides gambling. I don't think there's anything wrong with that, but if you're going to virtue signal about the value, I'm calling BS. Bitcoin is a a very cool thing, but at the end of the day, it's just another means of exchange. that's what it should be used to do. I'll happily take bitcoin for any service or product I provide, but I'm not going to waste my time, hoping that I can buy something and make a profit for doing nothing on the spread. You've seen how that can go, ie like gold and silver."
His points are very good and well taken but he misses the value that can be extracted from the blockchain through services that will displace current services like; property and land registration, securities clearing and notarizing to name a few simple easy wins. This is not speculation this is a value proposition within the most secure data base decentralized server system ever created.
You see we are moving into a world of computational trust as people, governments and companies lose trust in each other. What do I mean by 'computational trust': hundreds of thousands of computers witnessing a transaction. New technology known as a token called bitcoin blockchain is a 'utility' and since it can be used like money some are doing such like me and my friends. The utility is: the most secure data base ever invented. As simple as that. My analogy is: picture it like a big spread sheet (an excel spread sheet) with 21 million cells. Each cell has a password assigned to it and that is called the keys to that cell. These keys can be transferred to other cell keys and are then owned or controlled by the new keys. There is even an open source protocol that releases these cell ownership controls over time ensuring decentralization and utilizing consensus systematic for any updates.
So now, what's the big deal in having a spread sheet that you can transfer cell ownership rights to each other? This spreadsheet is validated by lots of processing power every 10 minutes. Validated; means witnessed or notarized by the community and to date more processing power is validating the bitcoin blockchain than has ever been used for a single purpose in the history of mankind. Now then how does it become money or a type of currency: it becomes money when a value is attached to the controlling or ownership of the cell. Why would someone want to own such a utility or a portion of it? There is value in someone notarizing (witnessing) contracts in a manner so secure it has had zero down time and zero hacks or errors from the early stages - currently (bitcoin) now running over 9 years worth of 10 minute blocks of transactions. I call it triple entry accounting: a transaction 1) buyer 2) seller 3) witness by ledger and community (hundreds of thousands of witnesses). Or debit, credit and witness. You can sell services on this backbone and therefore owning control allows for a return on investment.
The fellow I quoted above like most have not taken the time to learn blockchain technology and therefore believe it is speculation. Once you understand that there is something you can do in response to what he calls "of the evils of the state or financial system" you should feel obligated to. The first thing and easy win is to shop locally. If you are really serious learn about taking the control of money away from the state with global community money (most cryptos). That is a silver bullet in the heart of the vampire mob run bankers.
PAUL COLLIN