Renting a Motorhome with WikiCampers - Review
Would you like to know about our experience renting a motorhome for our October trip in Europe because you might want to consider WikiCampers if you'd like to do the same?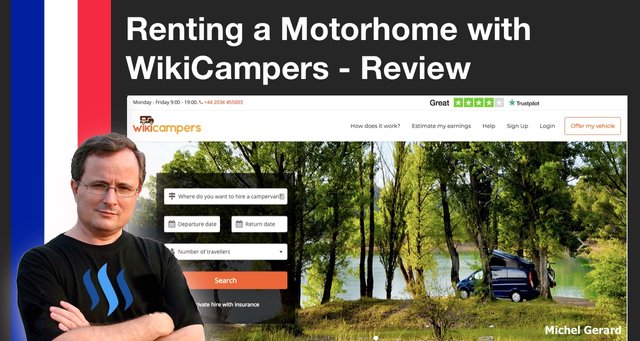 Soon after making the decision to go to France this past October, I quickly pitched to my wife and daughter the idea of renting a motorhome or a camper van, instead of going to hotels and having to carry our luggage around like we did in Japan.
They immediately agreed and we all were very excited by this trip that we planned at the beginning to be only in France, and then extended to Europe because we could be more independent to explore places.
You may want to read my first post about the preparation of this trip and the second: Planning October Trip in France! and Planning October Trip in Europe!
Finally, during this 3-week trip we only had time to explore a bit of France and Switzerland and I still have to write blog posts about it.
All photos are mine and taken with my Samsung phone.
I am not an affiliate with WikiCamper and did not receive any compensation for this review.
Renting a Motorhome with WikiCampers - Review
After deciding to rent a motorhome, I looked at different websites to see where I could do that and I found what I was looking for with https://www.wikicampers.com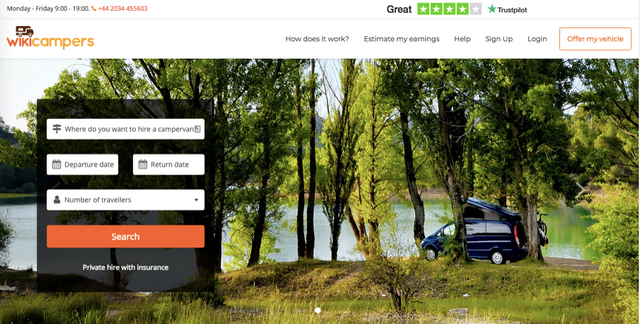 As you can see, they have an excellent Trustpilot rating and it is what put me at ease to go through their service.
The first step was to see what was available for rent in Lyon, the city we were going to go and stay the first two nights.
The booking was easy and everything worked very well from booking to payment.
The first thing to do is to register for an account and you can just do this with Facebook.
After login in, you have access to your dashboard to manage your bookings and rentals.

After looking at different options on the website and with a budget of *70-80 euros per day, I booked that Fiat Rapido motorhome 4 months in advance.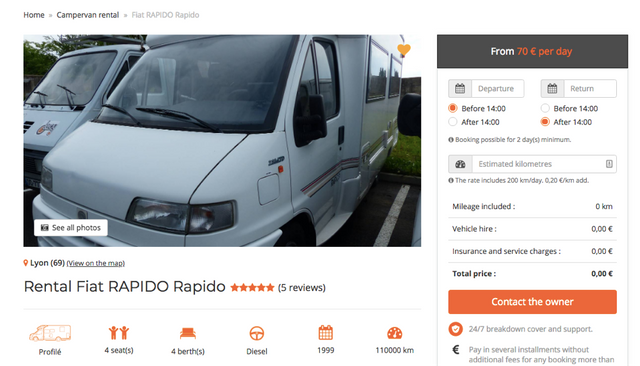 You can see photos and details here of the motorhome we had during our trip: https://www.wikicampers.fr/location-camping-car/profile/lyon/fiat-rapido-rapido/707
If you want, you can make a booking for different motorhomes, and then make your choice after you have contacted the owner.
In my case, I was interested by two motorhomes and canceled the one I didn't want after.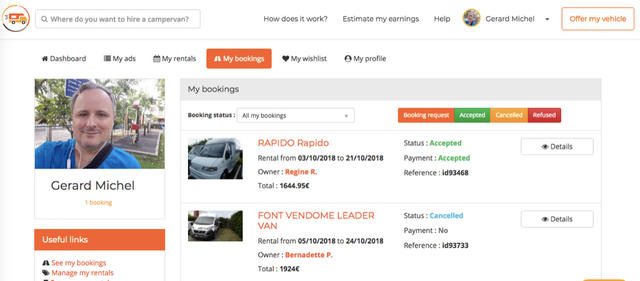 On your booking page, you can see all details with the dates and price of the rental plus the insurance.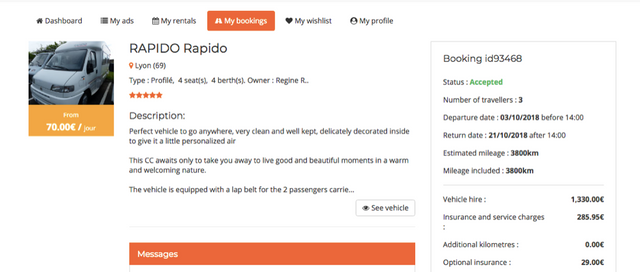 You have 200 km included per day and you have to pay a deposit to confirm your booking. You then have time to pay the balance later, and within one month of the rental date, you have to make a guarantee deposit of 2,000 euros by credit card or check.
Now, let's see what I liked and didn't like.
What I didn't like:
On the website, you can't contact owners to ask them questions without booking. This means that you have to know your exact dates for your trip and if you want to know which of the motorhomes include a coffee machine, you have to book 3 or 4 motorhomes just to ask the question, and cancel them afterward.
After you put your dates in, you can't change them and the owner can't either. WikiCampers support will do it for you, like they did it for me, but this could be made easier.
Between the time you book and ask your questions to the owner, the rental price can change. That's what's happened with my second booking, it was at 70 euros from the website, and then it showed 80 euros later on in the dashboard. That was frustrating and the reason I canceled it.
As you can see, these 3 points above are only about the functionality of the website and I do not have anything else to complain about. The service they provided was excellent.
What I liked:
A lot of choice at many different prices.
Very easy to book from start to finish.
Different levels of insurance and 24/7 road assistance with good documentation.
Ready contracts for the owner and renter.
Possibility to pay with PayPal, which I did for my second payment.
Great support by chat or email
Mobile app
All in all we were very satisfied with the whole process and our rental with WikiCamper. When we go back to France, we will certainly use a motorhome and rent again with WikiCamper.
Hopefully, we did not have any incident with the motorhome or accident, so I can't comment about WikiCamper's 24/7 road assistance.
A few photos now of the motorhome we had.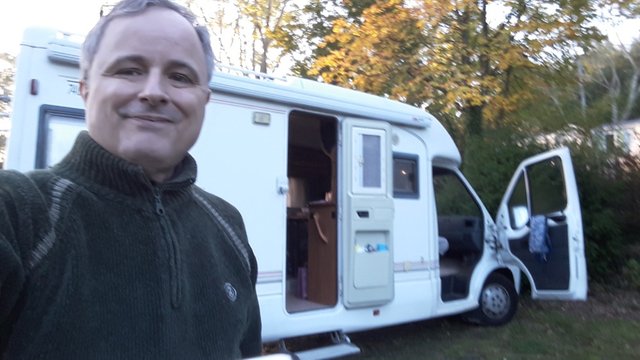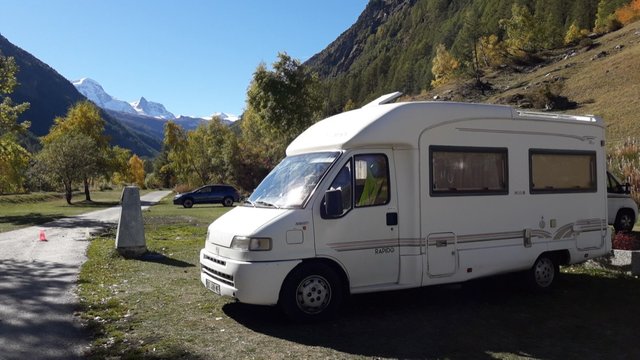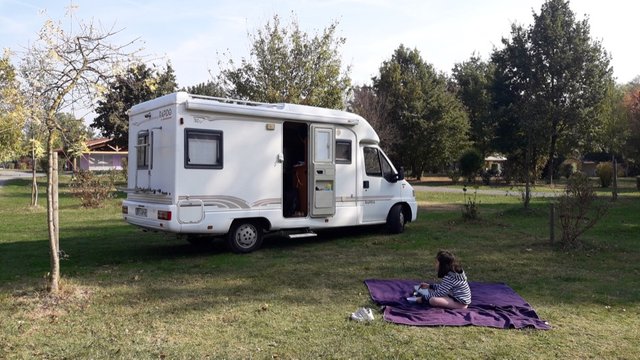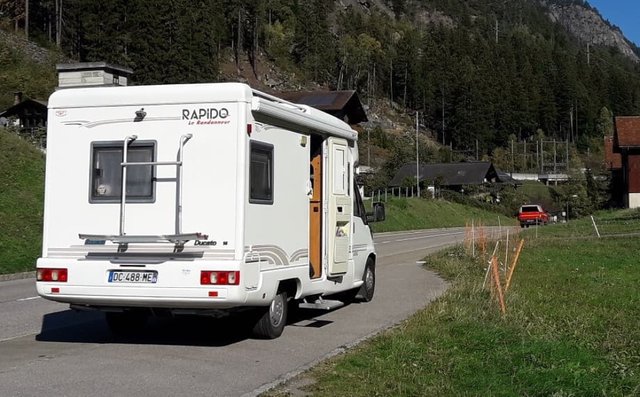 I hope that you liked this post and that my review is useful if you are looking at renting a motorhome from France for a trip in Europe.
Would you upvote this post and follow me for more because this will encourage me to write more posts like this one?
I have categorized my posts on Steemit for easy access:
Steemit tools | Steemit strategies | Steem economics | Steem on WordPress | Blogging on Steemit | Steemit posts I curated | Cryptocurrency | Cryptocurrency trading | Mac computer tutorials | WordPress & online marketing | Self-development & motivation | Travel in Thailand | Travel in Japan | Travel in Europe | Life in Thailand | Fitness challenge | Fruit-veggie juices & smoothies | Education | My answers on Quora | Fundition tutorials & projects | Miscellaneous writing
You may prefer to go to my Steemit Posts Directory.
Want to learn a new skill? Visit MG Course Discounts where I have lots of online courses you can take for only $9. Sign-up for the newsletter to get one free course and coupon codes.
Want to learn about Bitcoin and Blockchain technology? Click here for free ebook.
Would you like to learn how to trade Bitcoin and cryptocurrency with daily profits and grow your money with a simple, but effective strategy, because this beginner-friendly crypto trading course, that I am taking myself, might be your opportunity to finally be a winner in crypto?
You might want to read this post: My First Impression of the "5 Trades Money Machine!"
The most important votes you can make on Steem are for Witnesses. The top 20 witnesses can influence the addition or removal of features in future Steem hard forks. Read my post: What is a Steem Witness, How to Vote and Why?
Michel Gerard