October Trip in France - Visiting Dad in Riom!
Would you like to read about our first trip in a motorhome from Lyon to Riom in France to visit my dad in a retirement home because you might like it?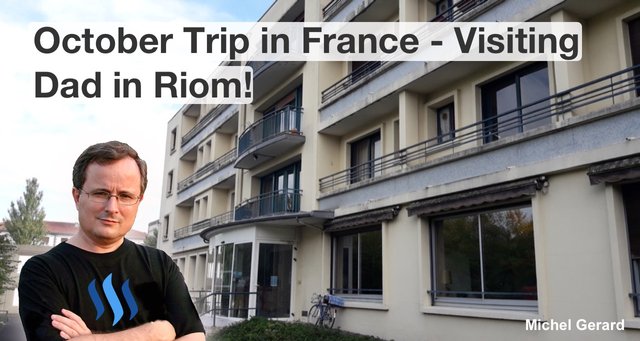 Our trip in Europe consisted in going to France and Switzerland, and it is what I am going to write about in my next travel posts.
You may want to read these previous posts here: Planning October Trip in Europe!, October Trip in Europe Itinerary!, A Day in Lyon, France - October 2018 & Renting a Motorhome with WikiCampers - Review
October Trip in France - Visiting Dad in Riom!
My dad has been living in a small village near Riom since he retired more than 25 years ago. At the beginning of the year he had some health issues and being 88 years old, he couldn't stay by himself in his house.
So, after a long stay at the hospital he was moved to a retirement home that you will see later in this post.
This is the trip from "Chaponost" near Lyon, to Riom, which is about 170 kilometers.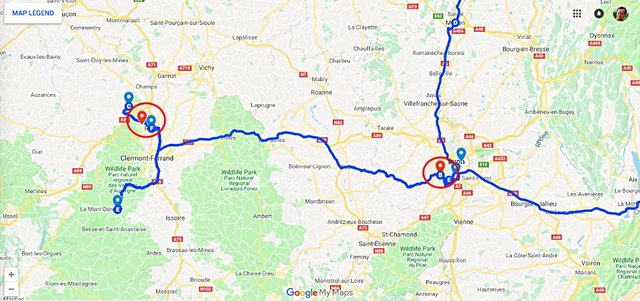 This is Riom below.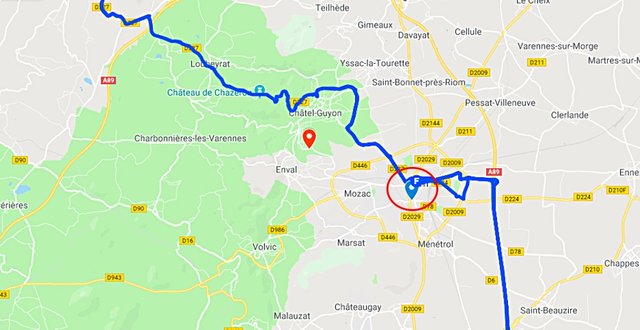 More information about this French town from www.google.com/destination.
Riom (France)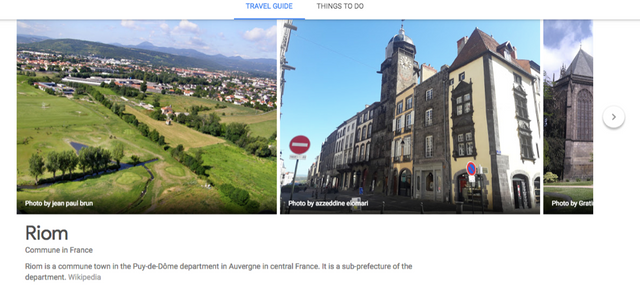 Riom is a commune town in the Puy-de-Dôme department in Auvergne in central France. It is a sub-prefecture of the department.
Visiting Dad in Riom!
If you read my last post, you know that we had lunch the previous day at my aunt's home and that we slept in the parking lot. This is now the morning and my aunt is going with us for a week.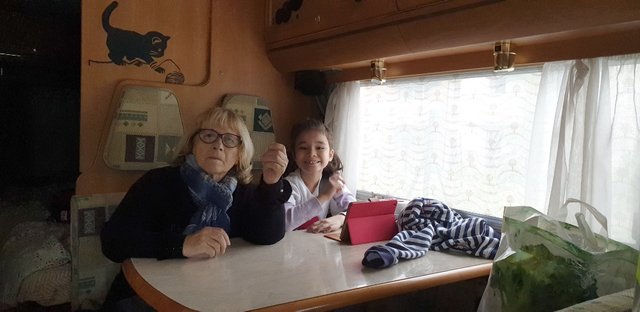 We left at about 9:00 a.m. after breakfast, and that trip was good practice for driving the motorhome.
That's me here, feeling like a "happy camper!"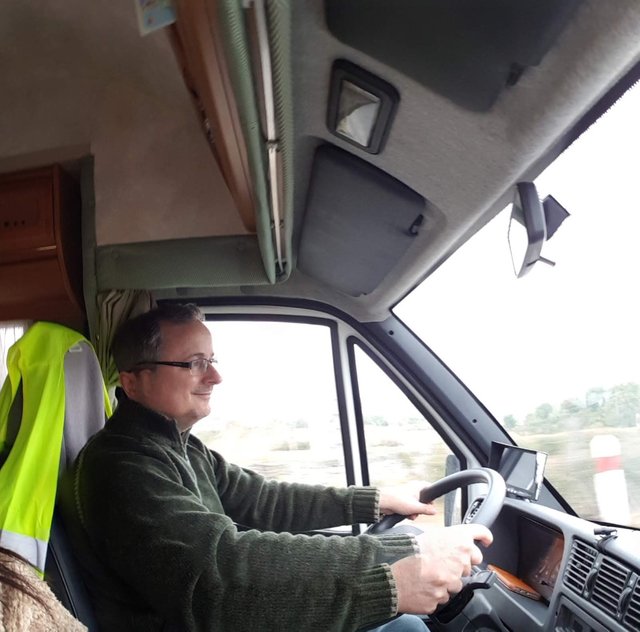 My wife is monitoring Google Map, so we don't get lost.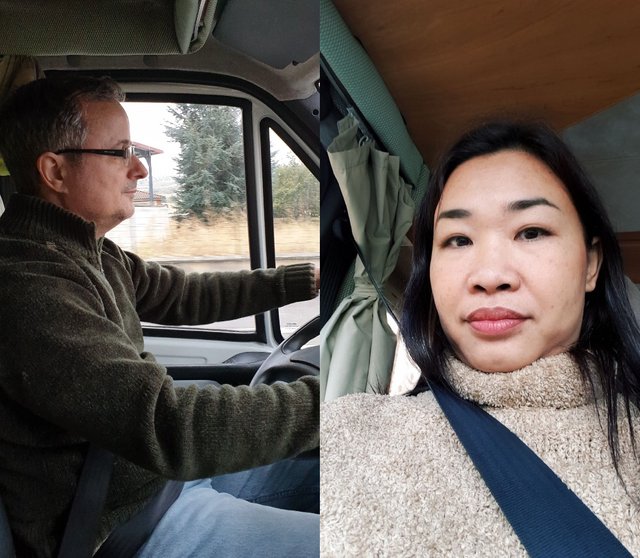 It looked like this was going to be a nice day...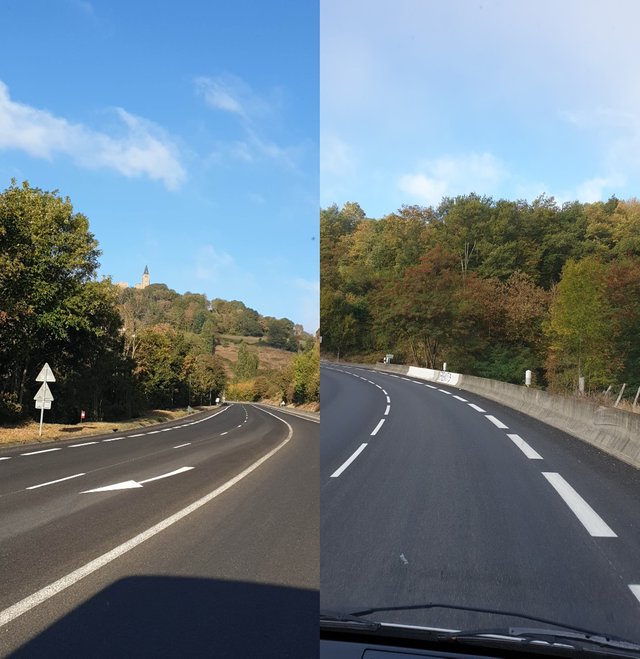 ... and then, the fog.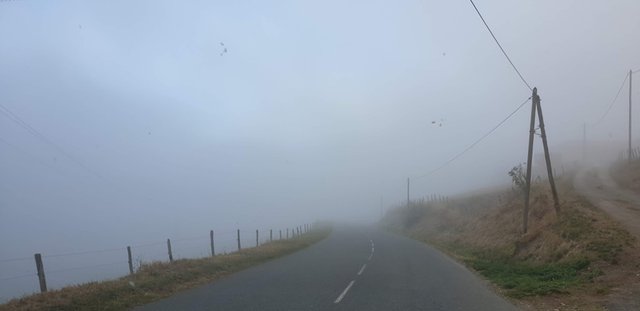 This was a mountainous area and hopefully after that, the weather got better.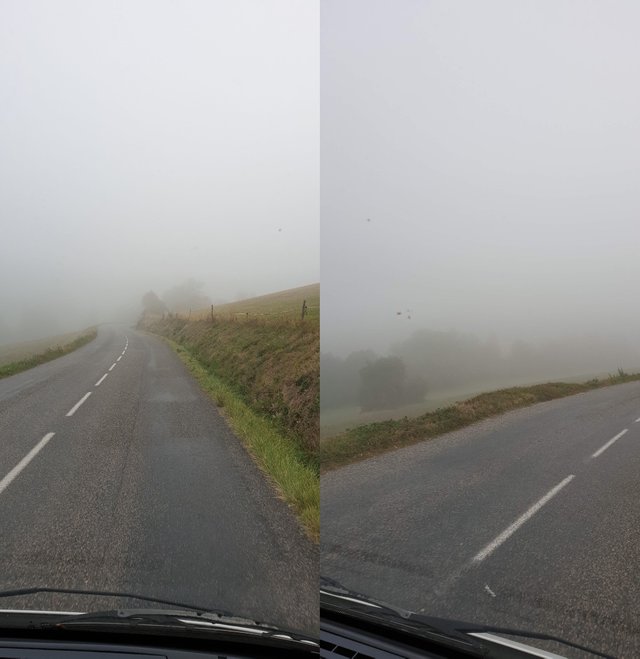 Going through a small village.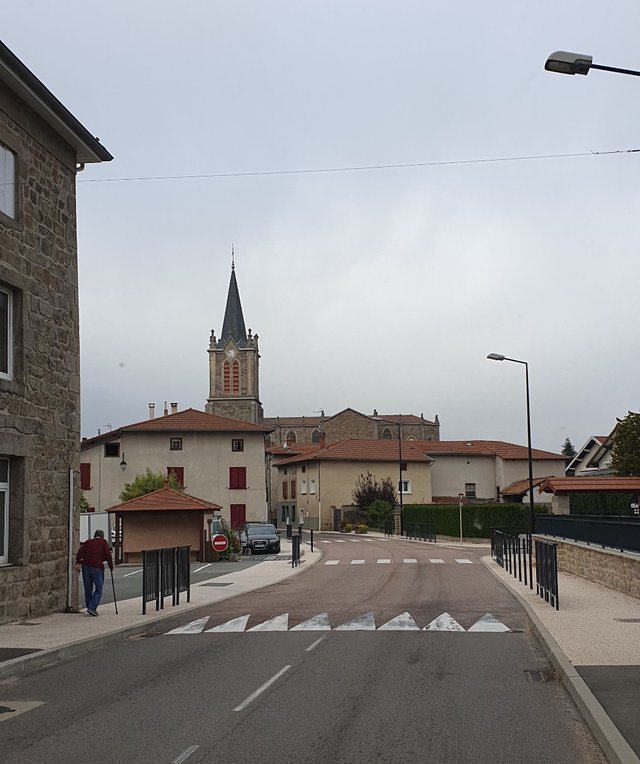 Along the way we stopped for a break and being in a motorhome is nice.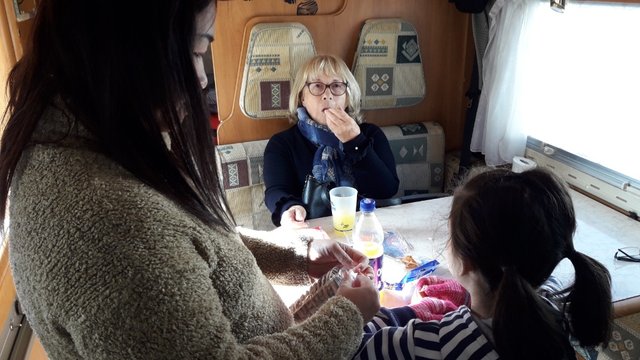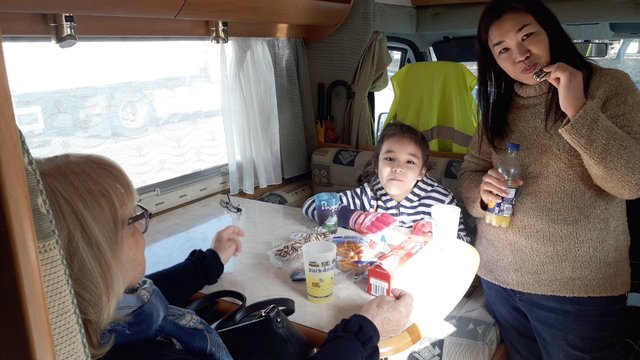 This is now Riom, our destination, parked just in front the retirement home.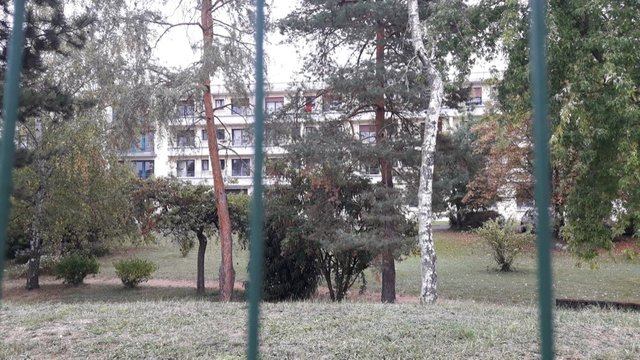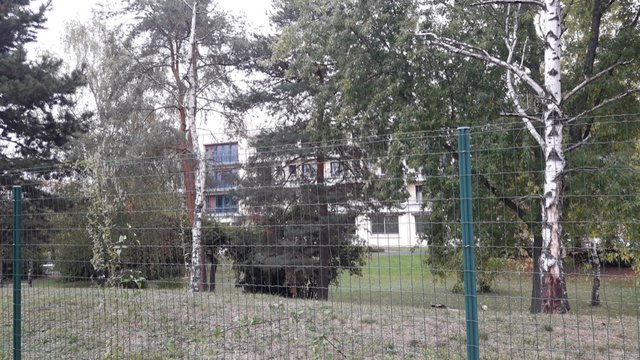 This is the building where there are about a hundred people aged from 70 to 100 years old living there.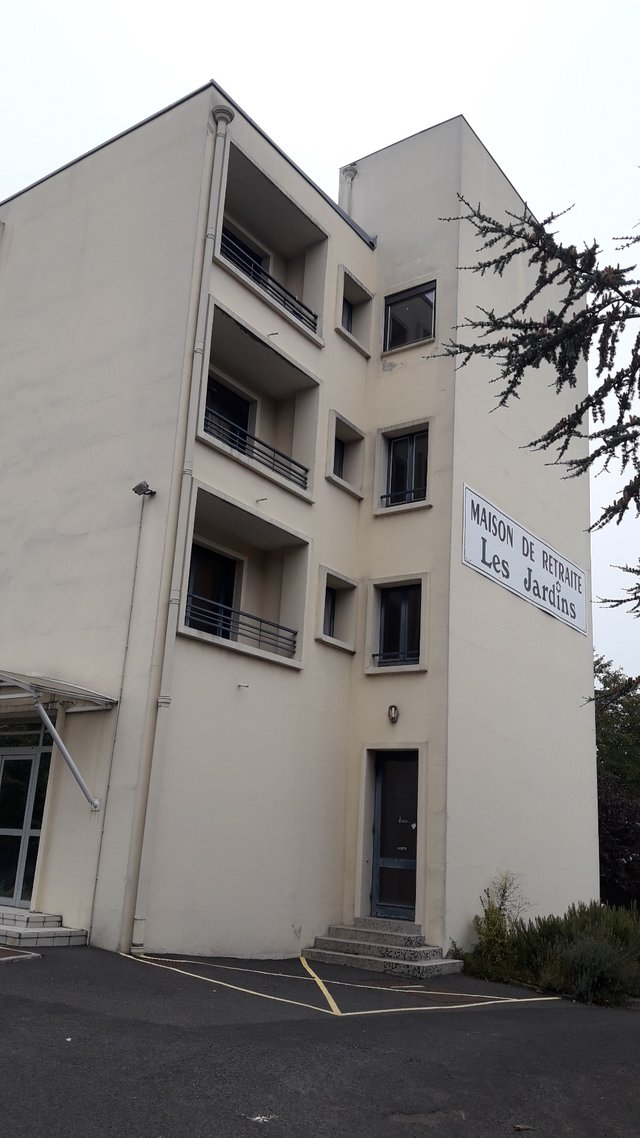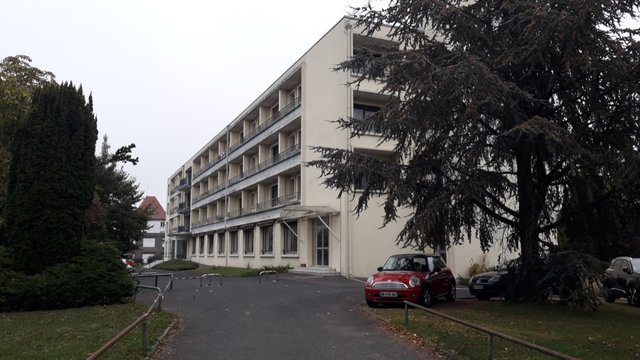 That was my first visit to my dad in this retirement home and I didn't know what to expect, but the first impression was good seeing the building with a nice green area in front of it.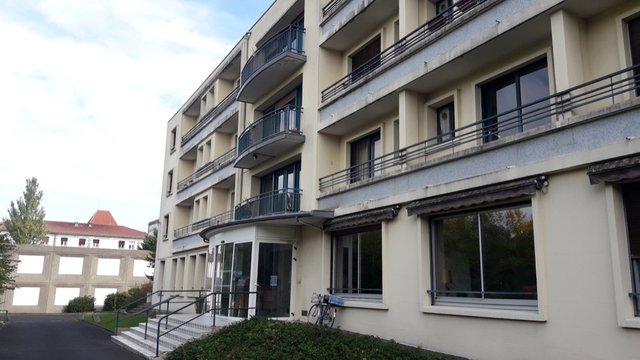 My dad has his own room at the end of this corridor, on an upper floor.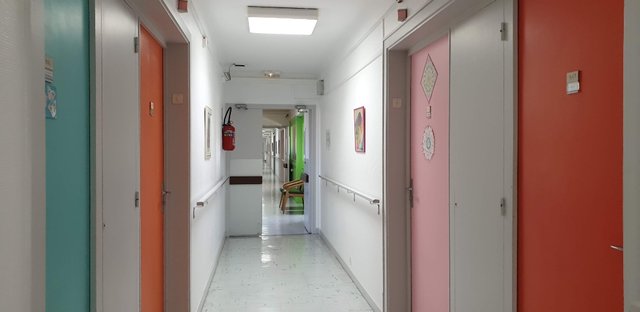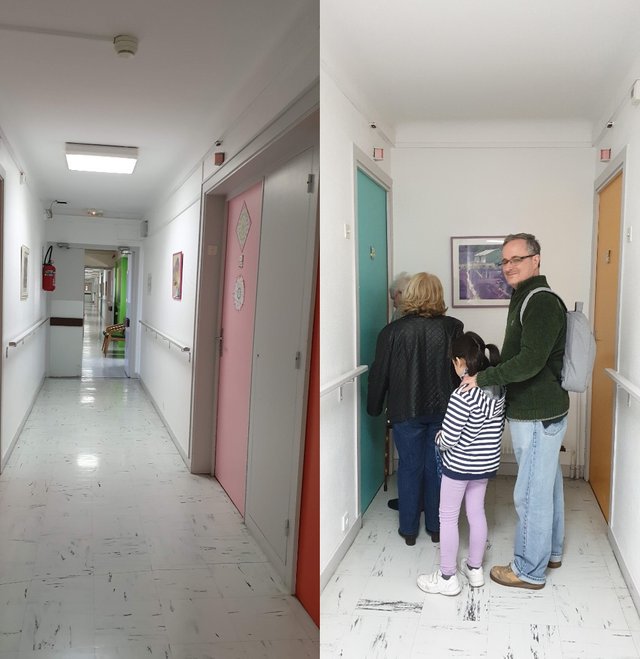 Here you can see my dad on his bed, in a room which is not too big, but not too small either, with a large bathroom and small balcony.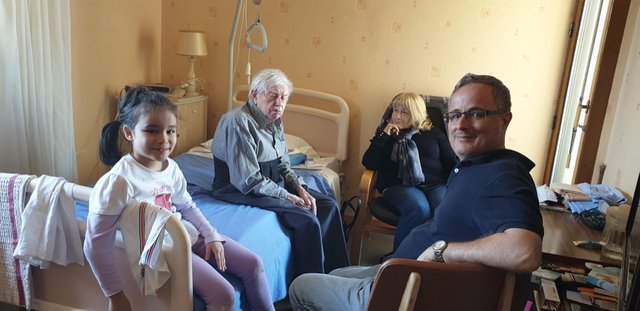 He looked happy to be there as there are people to take care of him, so that's what is important. He just has to go downstairs for lunch and dinner, and breakfast is brought to the room.
This is the cafeteria where they have activities every afternoon and on that day someone came with animals for them to enjoy. A clear example in these photos that women live longer than men.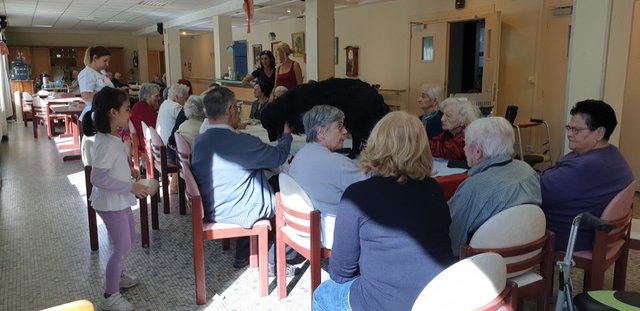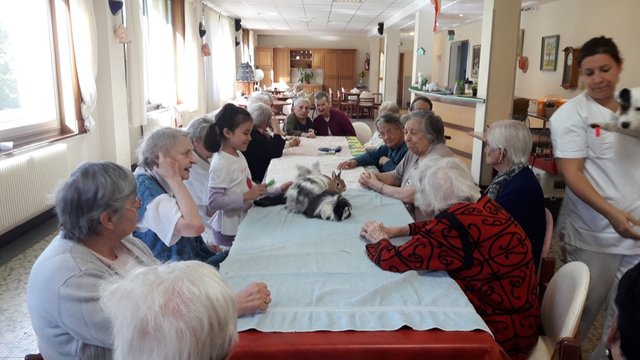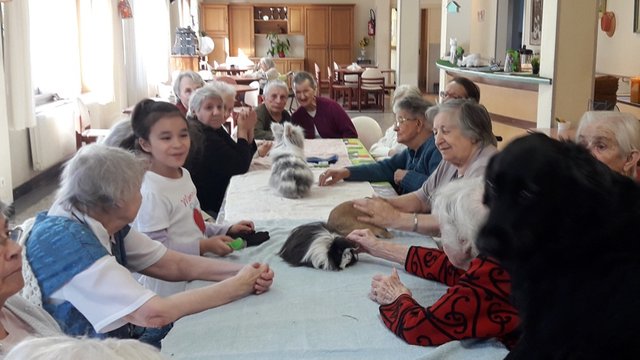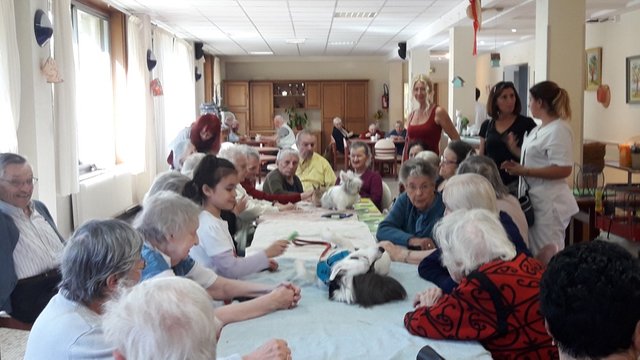 My daughter enjoyed the animals too.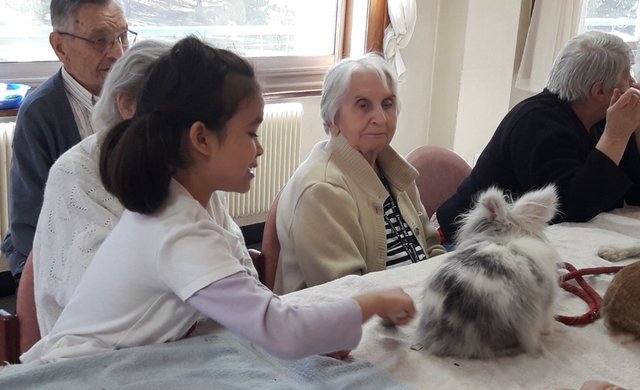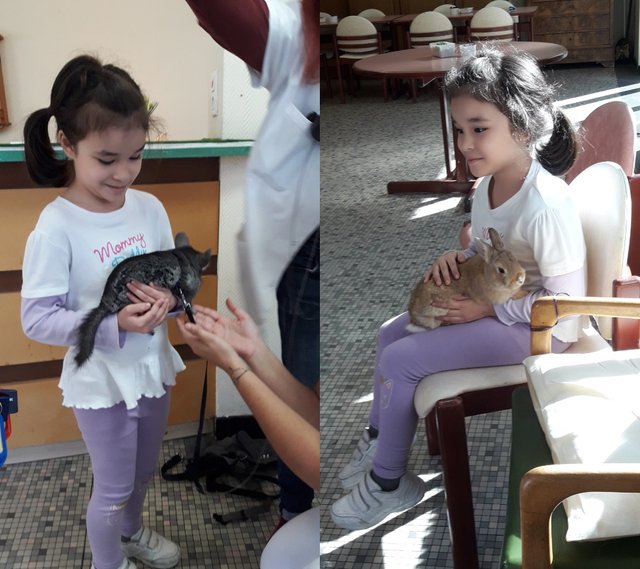 After this first day in the retirement home and seeing that they all seemed quite happy, I was less worried to have my dad living there.
I hope that you liked this post about our October trip to France in a motorhome.
Would you upvote this post and follow me for more because this will encourage me to write more posts like this one?
I have categorized my posts on Steemit for easy access:
Steemit tools | Steemit strategies | Steem economics | Steem on WordPress | Blogging on Steemit | Steemit posts I curated | Cryptocurrency | Cryptocurrency trading | Mac computer tutorials | WordPress & online marketing | Self-development & motivation | Travel in Thailand | Travel in Japan | Travel in Europe | Life in Thailand | Fitness challenge | Fruit-veggie juices & smoothies | Education | My answers on Quora | Fundition tutorials & projects | Miscellaneous writing
You may prefer to go to my Steemit Posts Directory.
Want to learn a new skill? Visit MG Course Discounts where I have lots of online courses you can take for only $9. Sign-up for the newsletter to get one free course and coupon codes.
Want to learn about Bitcoin and Blockchain technology? Click here for free ebook.
Would you like to learn how to trade Bitcoin and cryptocurrency with daily profits and grow your money with a simple, but effective strategy, because this beginner-friendly crypto trading course, that I am taking myself, might be your opportunity to finally be a winner in crypto?
The most important votes you can make on Steem are for Witnesses. The top 20 witnesses can influence the addition or removal of features in future Steem hard forks. Read my post: What is a Steem Witness, How to Vote and Why?
Michel Gerard