October Trip in Europe Itinerary!
Would you like to see the itinerary we had for our October trip in Europe, which went down to only France and Switzerland, because this might give you an idea of places to visit?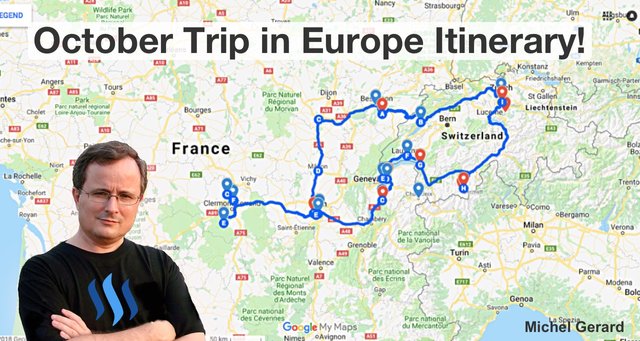 At the beginning of our preparation for the trip, we planned to go only to France, but after renting a motorhome we decided to extend that to neighboring countries.
You can read the post here: Planning October Trip in Europe!
The plan was to follow this itinerary: France, Switzerland, Germany, Austria and Italy.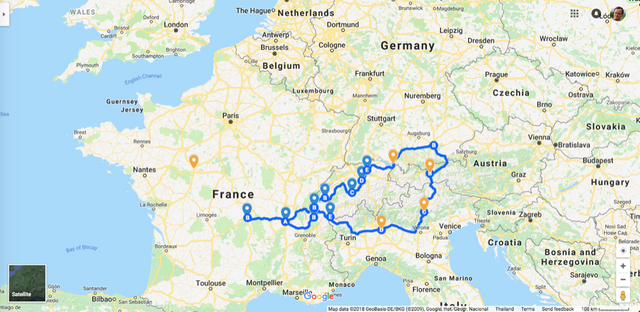 Here is a bigger map and this was about 2.555 kilometers to cover with going twice from Lyon to Riom where my father resides.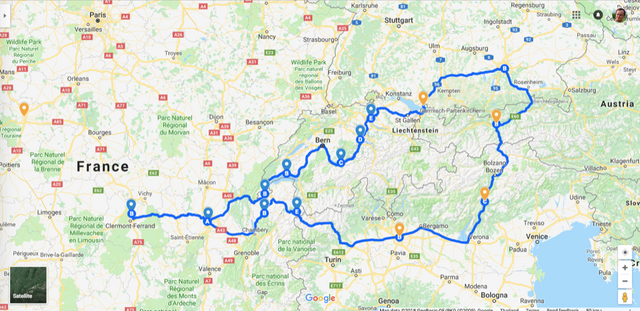 We knew the itinerary was going to change, and it did just that.
All photos are mine and my wife's, and taken with two Samsung phones.
October Trip in Europe Itinerary!
Renting a motorhome was a good decision and it enabled us to go where we wanted and when we wanted without the need to worry about finding a hotel late in the evening and carrying our luggage around.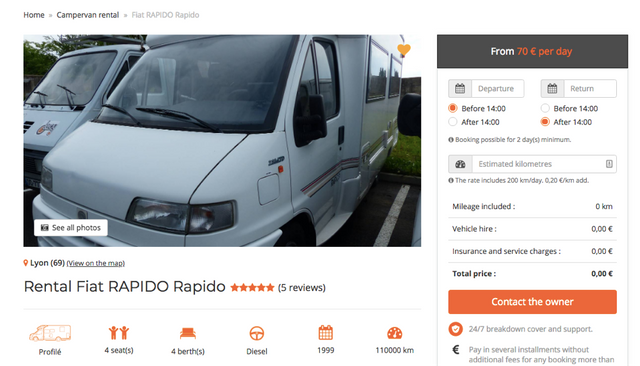 You may want to read my review about our experience renting a motorhome with WikiCampers: Renting a Motorhome with WikiCampers - Review
We stayed longer than planned in Riom where my father lives and we took him around a little bit, which in total was seven days. We had to cut down on a few places we wanted to go, so we decided to concentrate on France and Switzerland.
Here is the map of where we went.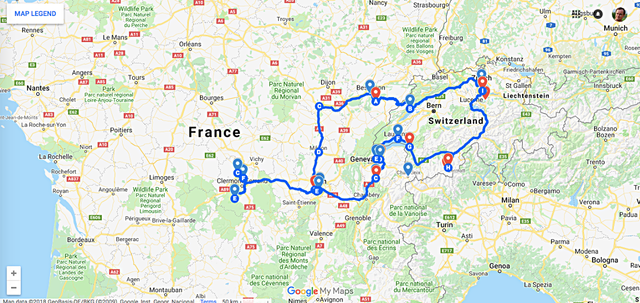 Every day I marked the itinerary on the map and this is what it looks like.
We drove 2,080 kilometers in total.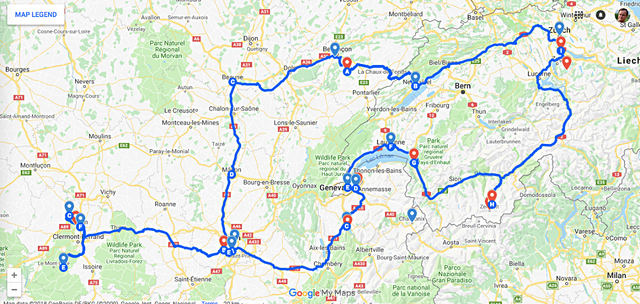 The starting point was Lyon, where we landed and stayed a couple of days in a hotel.
Then, we picked up the motorhome for the trip.
It looked much bigger than on the pictures and I was thinking, "Am I going to be able to drive that thing!"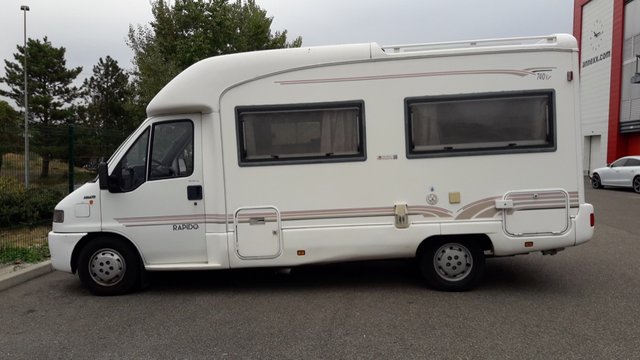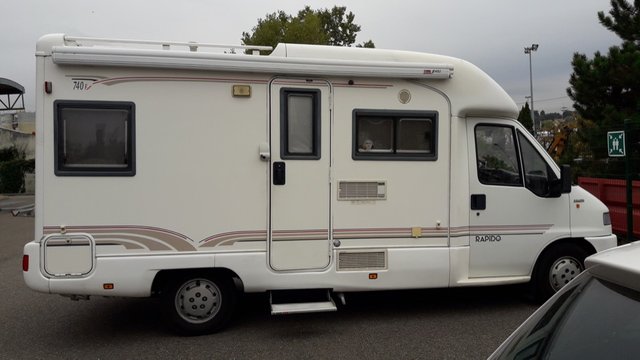 The owner explained everything we needed to know, from driving it, to how to actually live in it.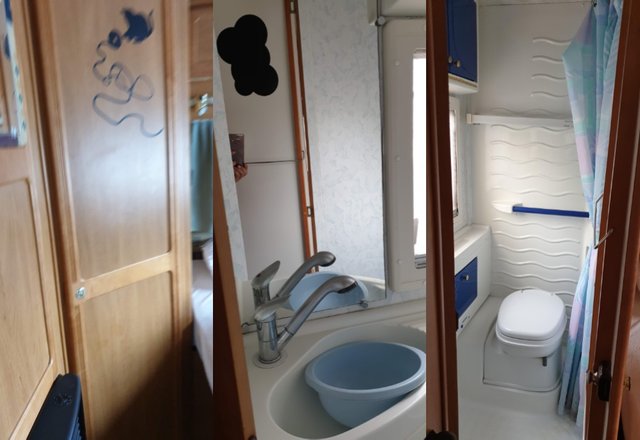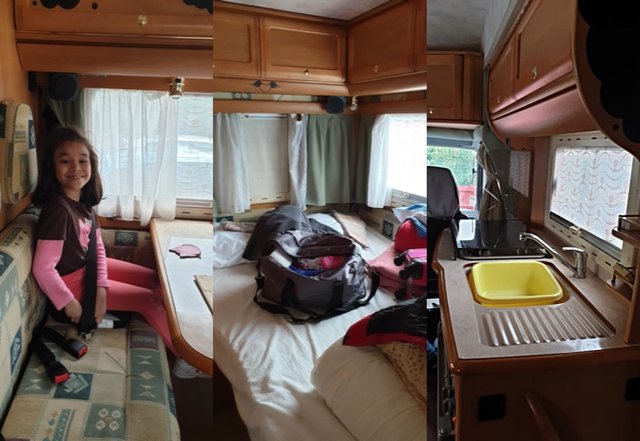 So, we put our things in order and the luggage under the bed, which was a storage space.
The first place we went to was Chaponost, not so far away, to visit my aunt who had prepared lunch for us. We basically drove from E to B and that was my test drive, trying to get used to that bigger vehicle with manual gear, and driving on the right side of the road.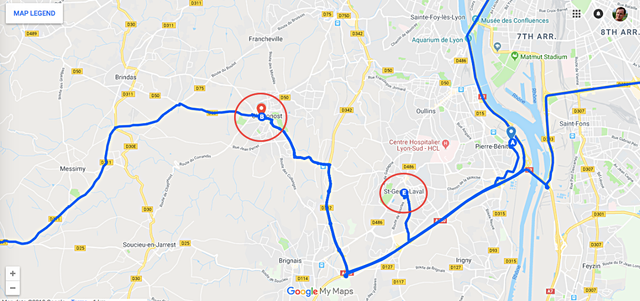 That's where we parked and that was difficult to maneuver on this one.
Then, we walked to my aunt's home for lunch.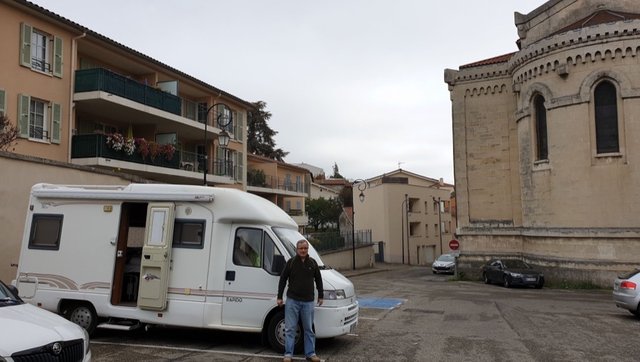 Sorry, no photo of lunch as we just forgot to take them, but this was the coffee and the little fruit pies we had.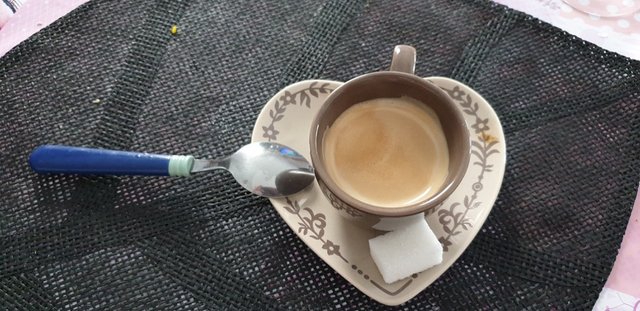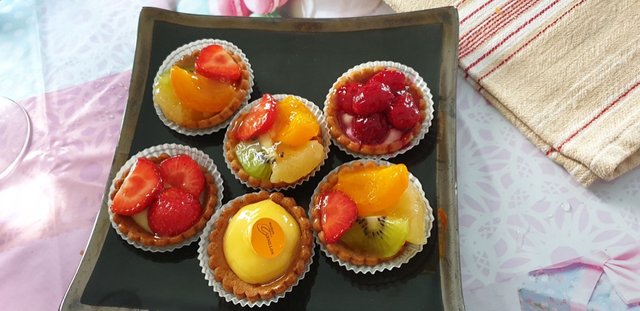 After lunch I moved the motorhome to another parking lot where we spent our first night.
These are the two places we went to.
All the information and screenshots are borrowed from www.google.com/destination, which is really good for planning a trip.
Lyon (France)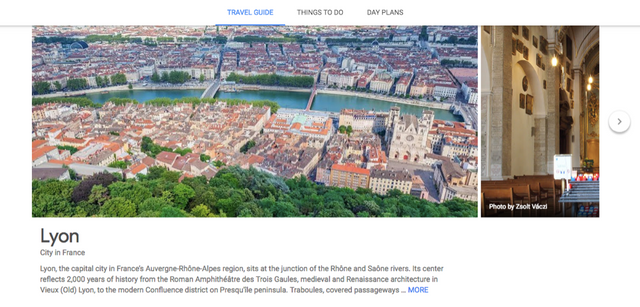 Lyon, the capital city in France's Auvergne-Rhône-Alpes region, sits at the junction of the Rhône and Saône rivers. Its center reflects 2,000 years of history from the Roman Amphithéâtre des Trois Gaules, medieval and Renaissance architecture in Vieux (Old) Lyon, to the modern Confluence district on Presqu'île peninsula. Traboules, covered passageways between buildings, connect Vieux Lyon and La Croix-Rousse hill.
You may want to read this post about our stay in Lyon: A Day in Lyon, France - October 2018
Chaponost (France)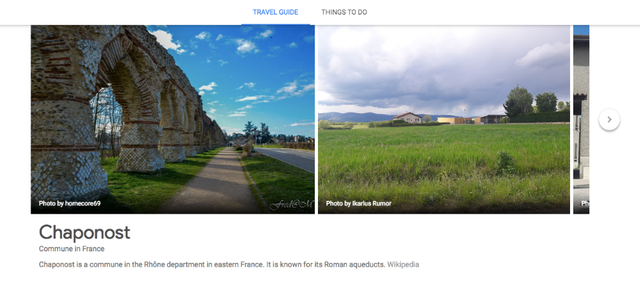 Chaponost is a commune in the Rhône department in eastern France. It is known for its Roman aqueducts. Wikipedia
I hope that you liked this post about our October trip to France in a motorhome.
Would you upvote this post and follow me for more because this will encourage me to write more posts like this one?
I have categorized my posts on Steemit for easy access:
Steemit tools | Steemit strategies | Steem economics | Steem on WordPress | Blogging on Steemit | Steemit posts I curated | Cryptocurrency | Cryptocurrency trading | Mac computer tutorials | WordPress & online marketing | Self-development & motivation | Travel in Thailand | Travel in Japan | Travel in Europe | Life in Thailand | Fitness challenge | Fruit-veggie juices & smoothies | Education | My answers on Quora | Fundition tutorials & projects | Miscellaneous writing
You may prefer to go to my Steemit Posts Directory.
Want to learn a new skill? Visit MG Course Discounts where I have lots of online courses you can take for only $9. Sign-up for the newsletter to get one free course and coupon codes.
Want to learn about Bitcoin and Blockchain technology? Click here for free ebook.
Would you like to learn how to trade Bitcoin and cryptocurrency with daily profits and grow your money with a simple, but effective strategy, because this beginner-friendly crypto trading course, that I am taking myself, might be your opportunity to finally be a winner in crypto?
The most important votes you can make on Steem are for Witnesses. The top 20 witnesses can influence the addition or removal of features in future Steem hard forks. Read my post: What is a Steem Witness, How to Vote and Why?
Michel Gerard