A Day in Lyon, France - October 2018
Would you like to look at some photos we took in Lyon on the first day of our trip to France this October 2018 because you might enjoy them and decide to go there?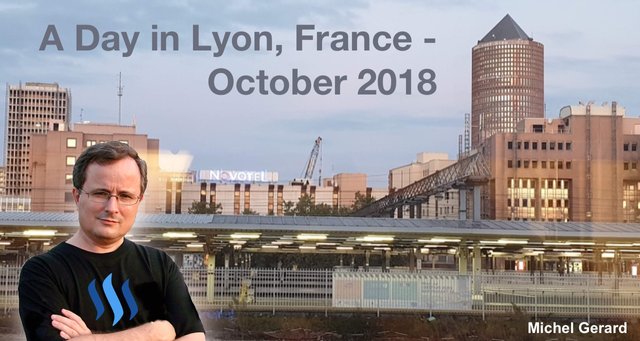 You can also view a video here: https://www.magisto.com/video/KA4ZawYNHC89AAZiCzE
We went to France for three weeks in October and I didn't have time to write blog posts as I planned to do every day while on location. This weekend, I sorted out all photos we have and it's a lot. I now have enough material to start writing travel blog posts about our trip to France and Switzerland.
You might want to read this blog post: Planning October Trip in Europe!
All photos are mine and my wife's, and taken with two Samsung phones.
A Day in Lyon, France - October 2018
We arrived in Lyon at the La Part-Dieu train station from the airport, at night at around 11:00 p.m.on October 1, 2018, and we went straight to the hotel, which was 2 minutes away.
We always do it that way as it doesn't require us to take a taxi.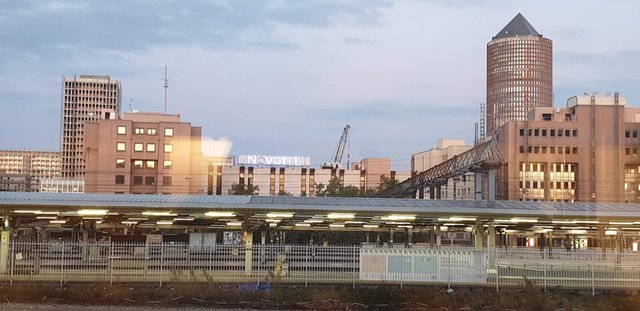 This is the train station where we walked to in the morning, looking for a place to have breakfast.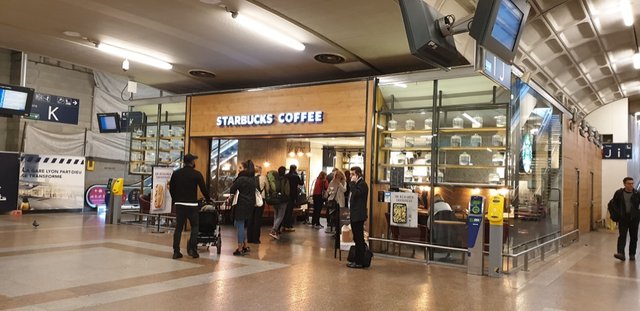 That was quite busy in the morning.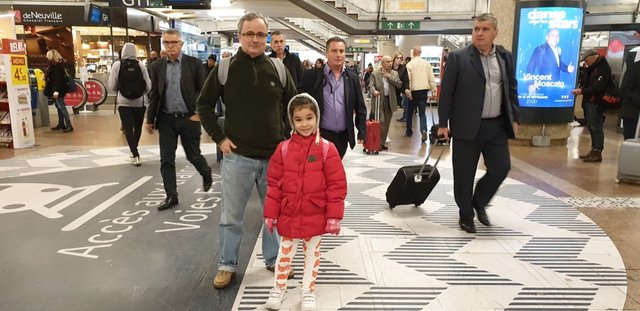 I liked the live music there.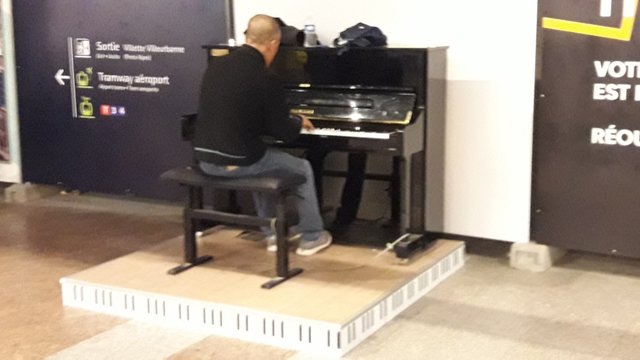 On the other side of the train station we found a café bar opened where we had our first breakfast. You can see what we were wearing and I can tell you that it was freezing cold. Hopefully, after a couple of days the weather improved a lot.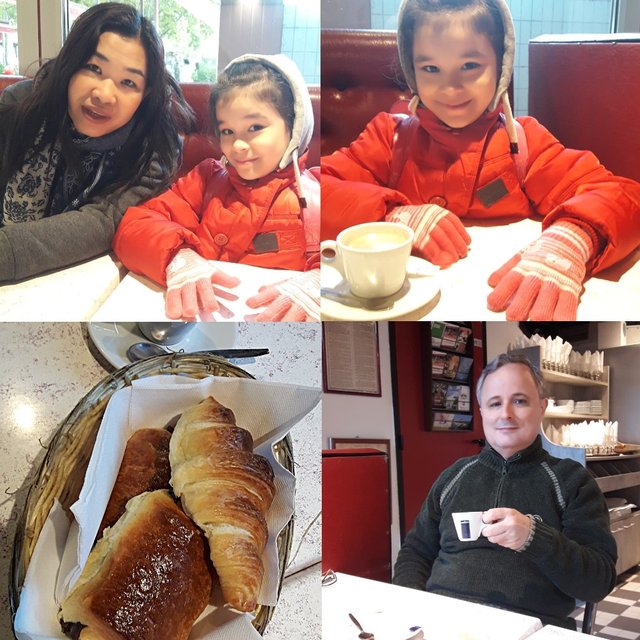 "Croissants" and "pains au chocolat" were excellent and the coffee very strong.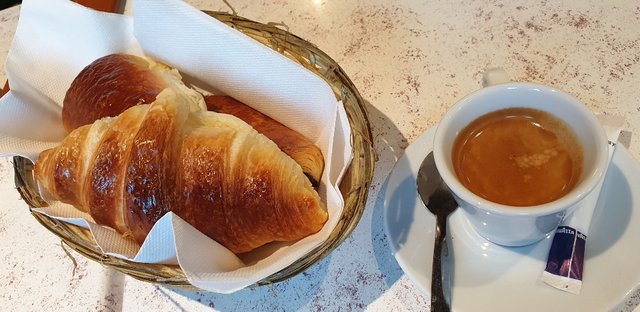 After breakfast, we went for a long walk in the city and this is the map.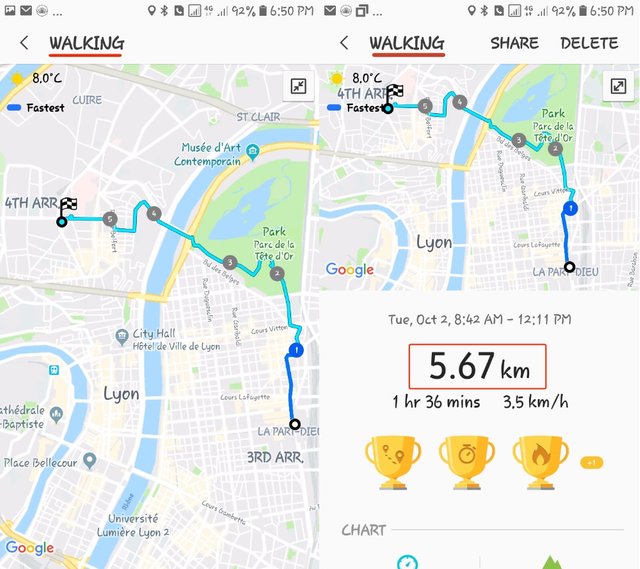 In fact, we even walked more than that, maybe one more kilometer, but my phone battery was dead. We returned to the hotel taking the subway.
Let's walk now...
I found this building quite interesting!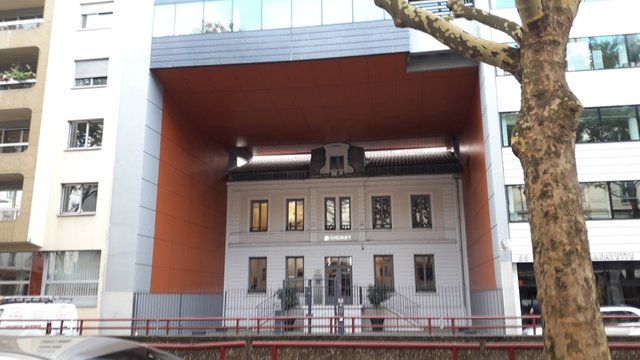 That's the old train station Les Brotteaux in the background.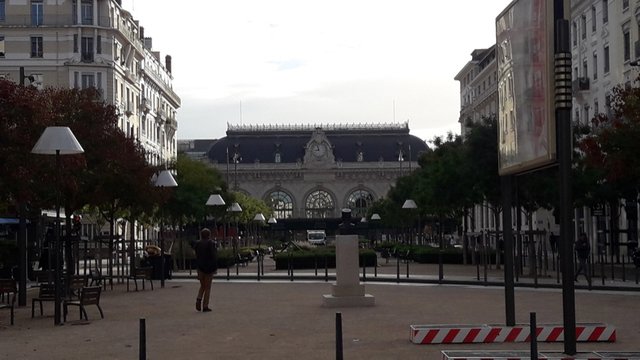 Streets in Lyon, near La Part-Dieu.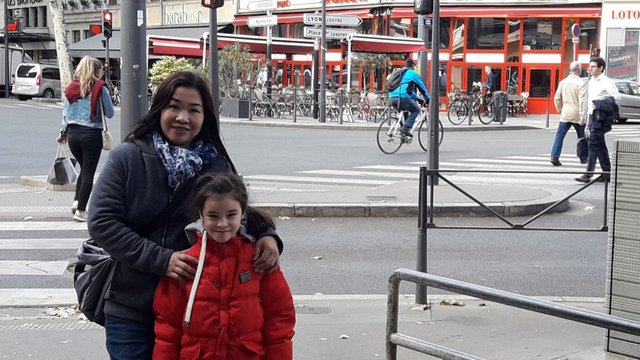 No, this car is not a toy!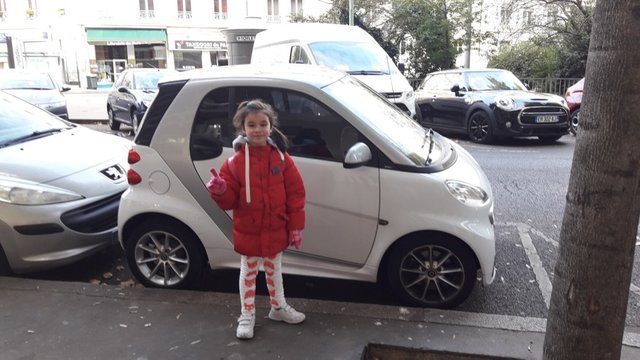 Very easy to park indeed.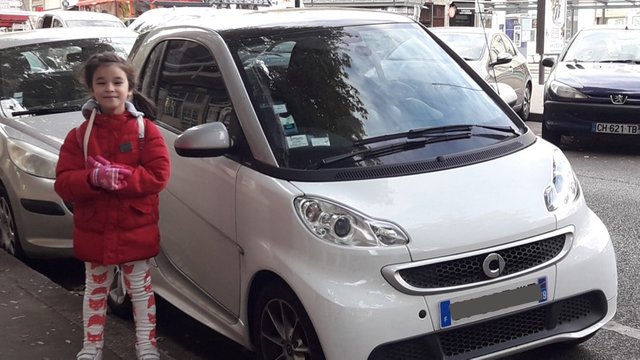 This building is a high school.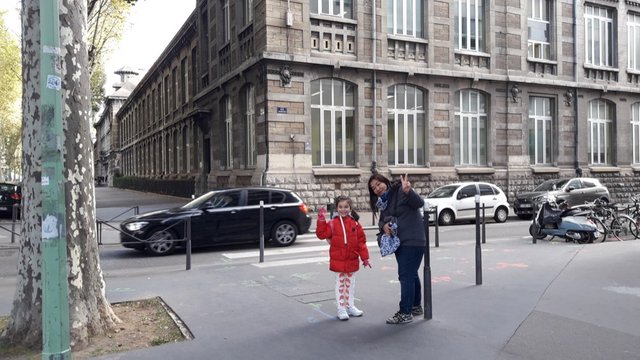 More photos...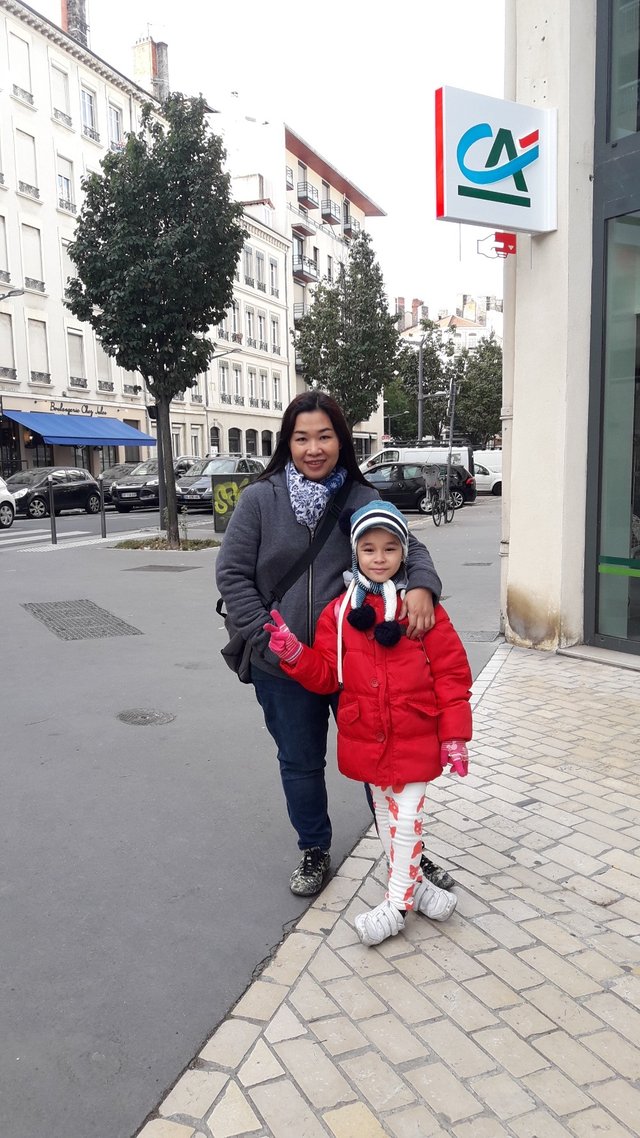 We arrived at the Parc de la Tête d'or, or "Park of the Golden Head," which is worth visiting if you go to Lyon. It is very popular in the city and has a small zoo.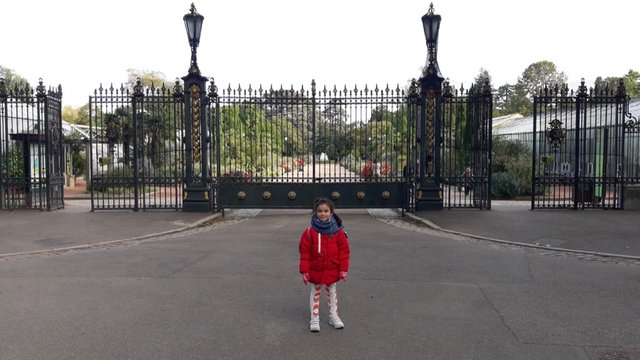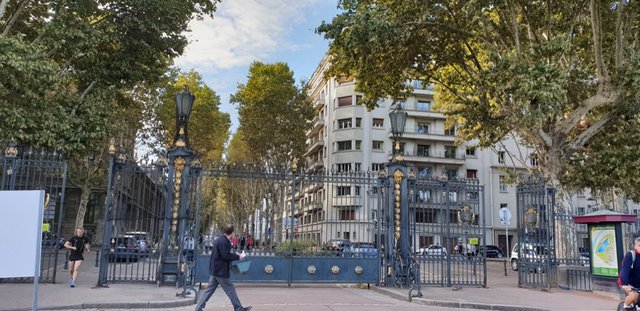 Old and beautiful house at the border of the park.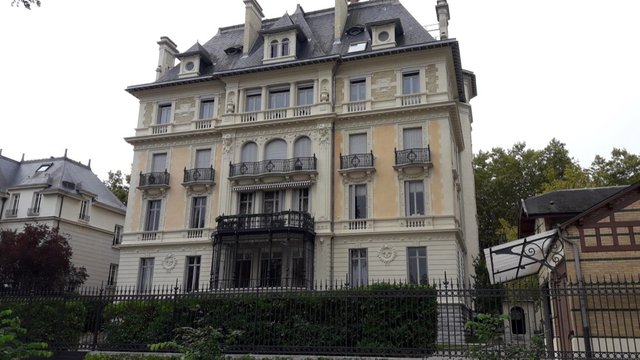 More photos in the park.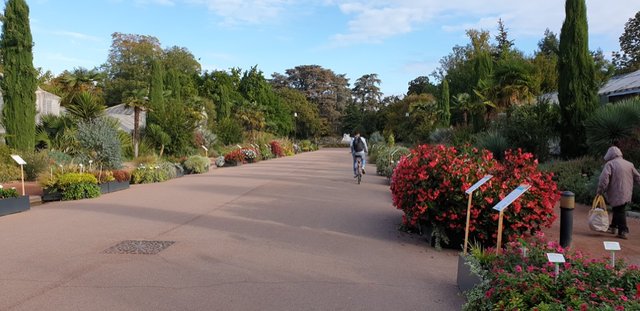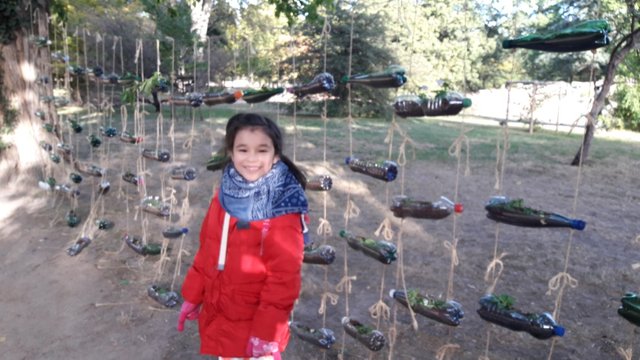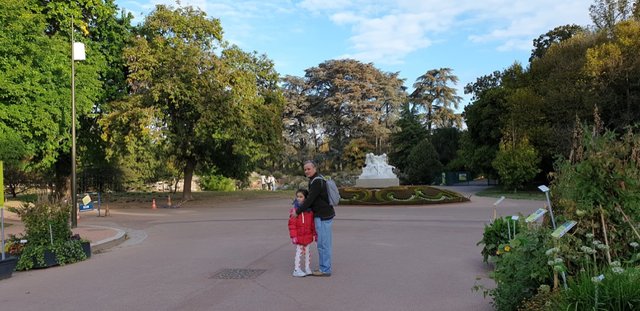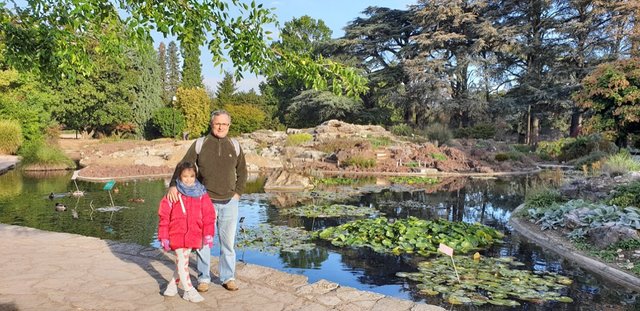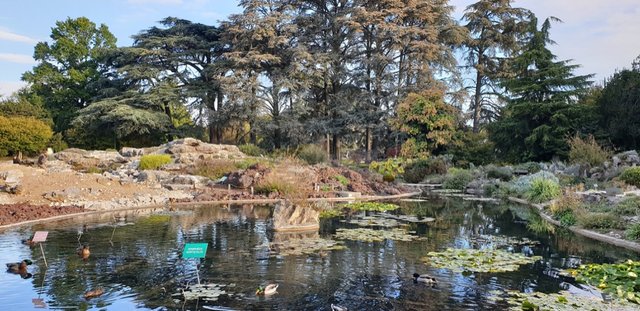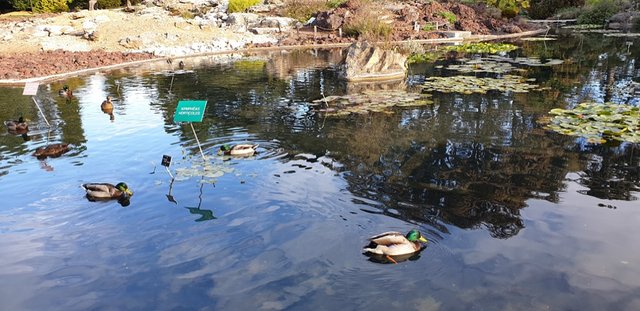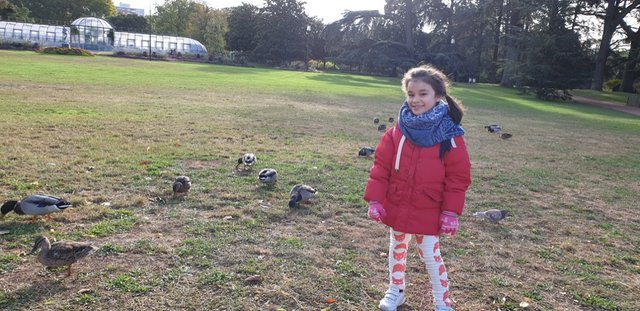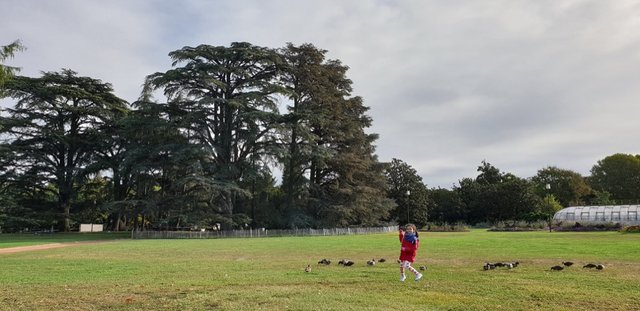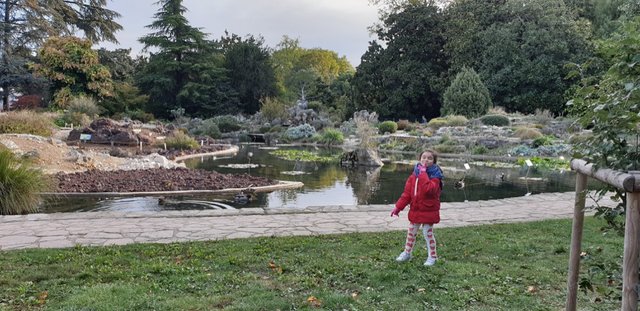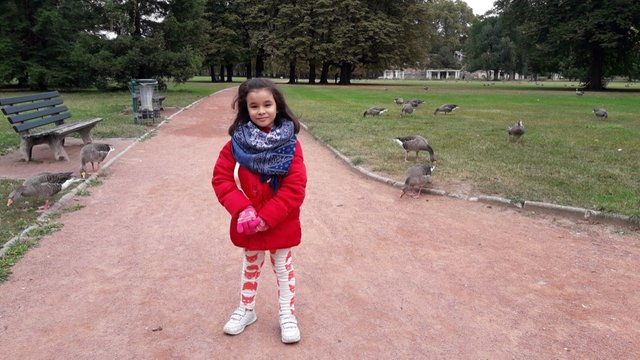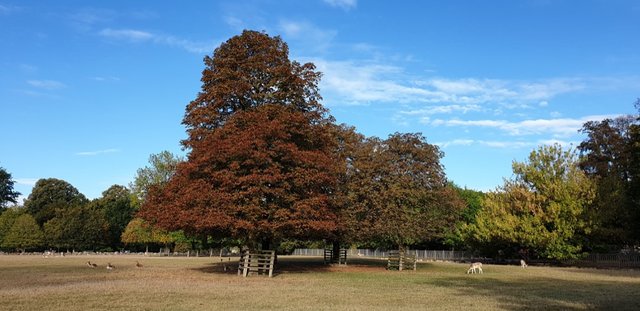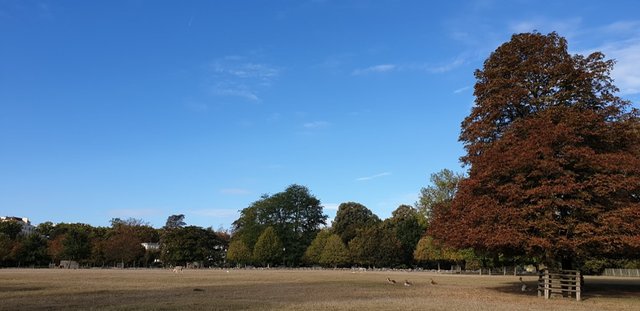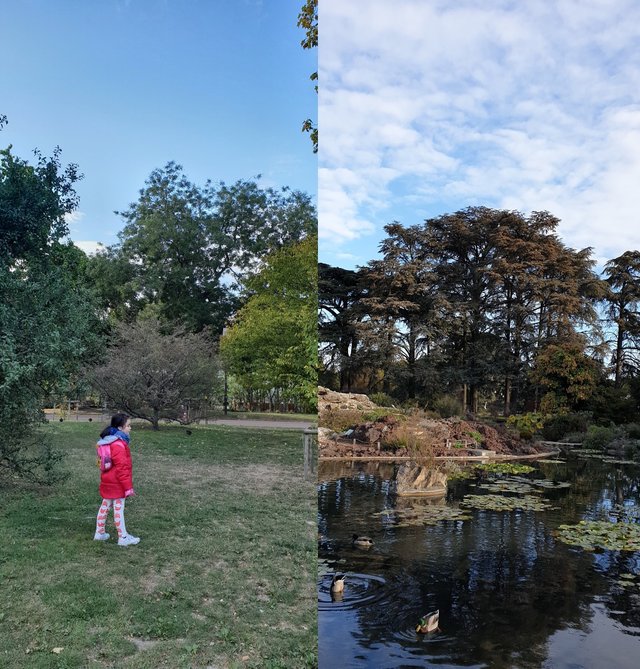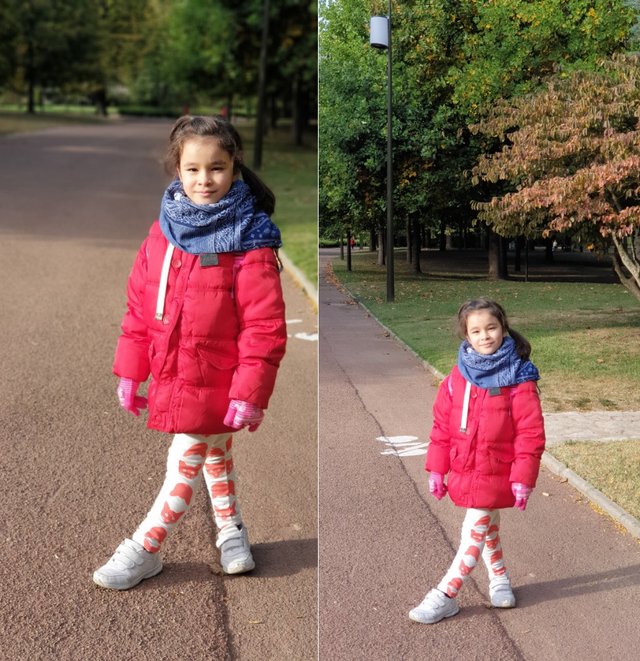 We walked on the bridge over the Rhône River.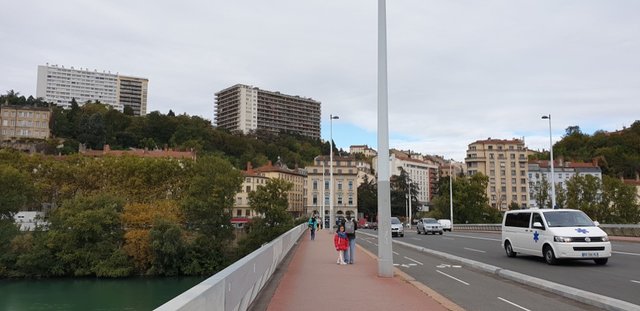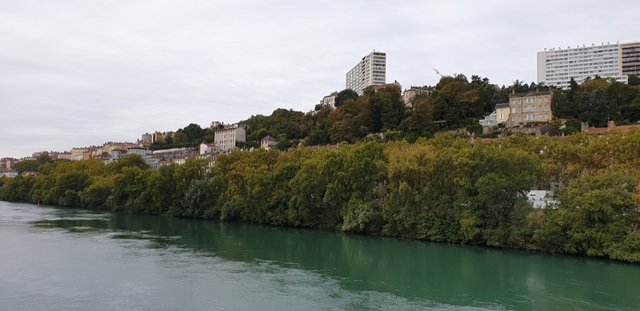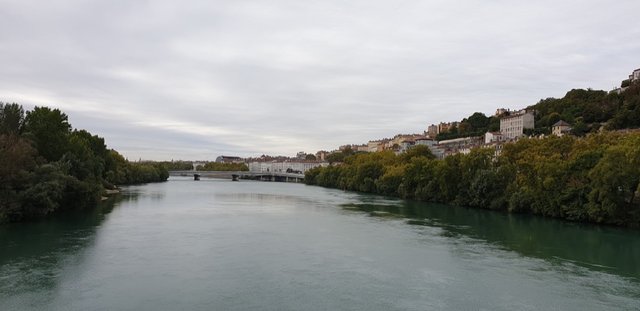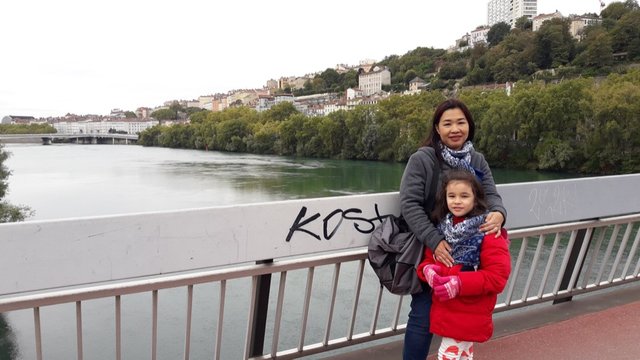 Then, we proceeded uphill to see an older part of the city.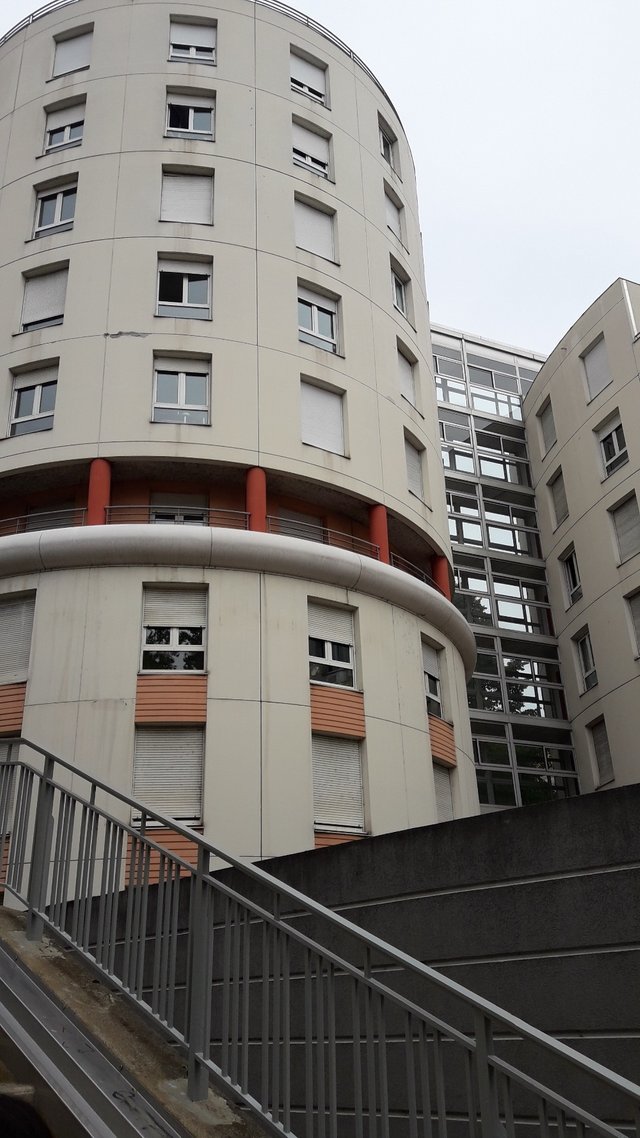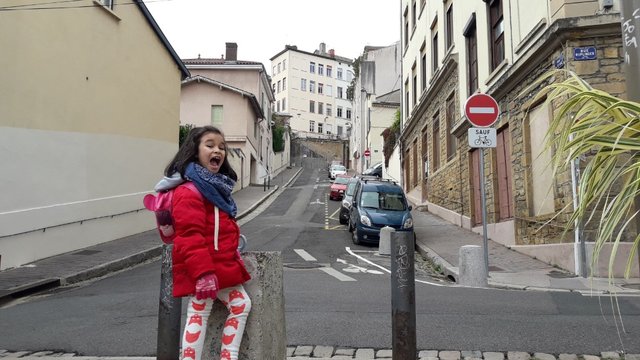 We got quite tired after this and we used the subway to go back to the center of the city for lunch.
This is what we had.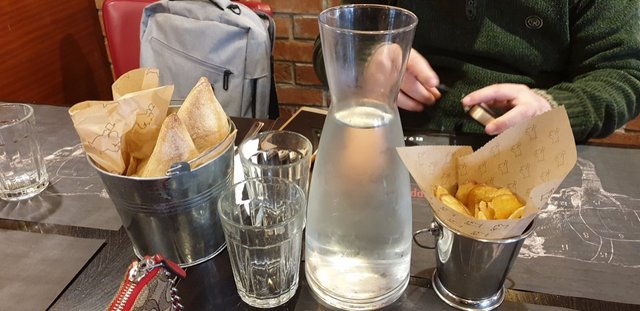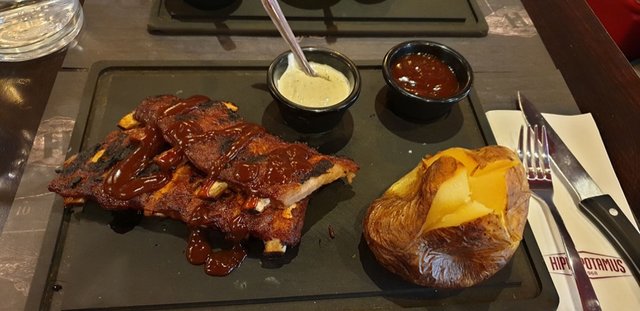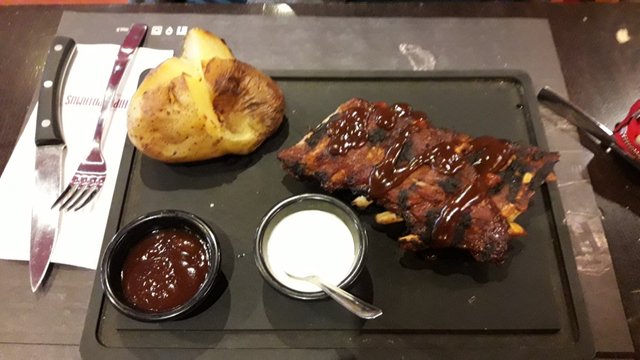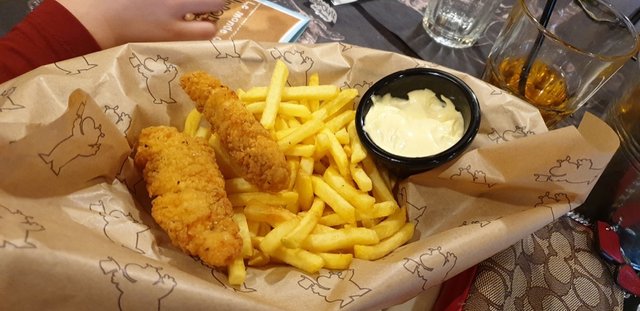 The restaurant was Hippopotamus and the bill in euro, €38.30, which is about $43.50.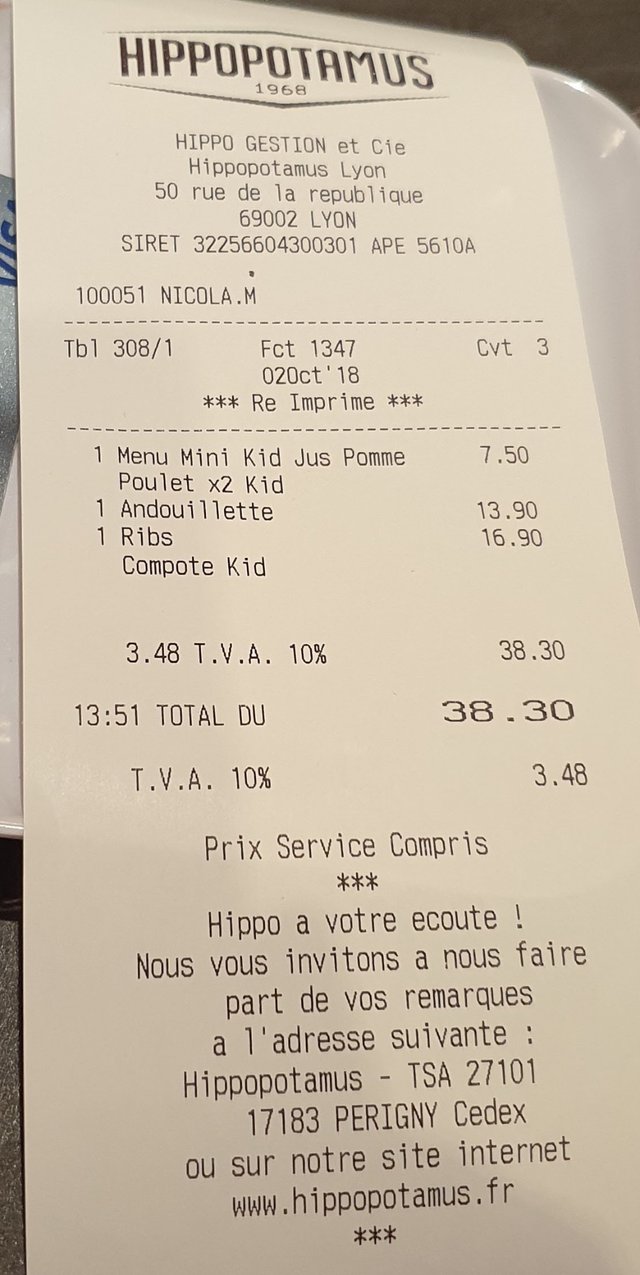 Finally, we ended up in a local kids' accessory store to buy a booster seat for my daughter, which will be used in the motorhome during the rest of the trip.
Watch the video here: https://www.magisto.com/video/KA4ZawYNHC89AAZiCzE
You might want to read this post: Renting a Motorhome with WikiCampers - Review
I hope that you enjoyed this post and the photos.
Would you upvote this post and follow me for more because this will encourage me to write more posts like this one?
I have categorized my posts on Steemit for easy access:
Steemit tools | Steemit strategies | Steem economics | Steem on WordPress | Blogging on Steemit | Steemit posts I curated | Cryptocurrency | Cryptocurrency trading | Mac computer tutorials | WordPress & online marketing | Self-development & motivation | Travel in Thailand | Travel in Japan | Travel in Europe | Life in Thailand | Fitness challenge | Fruit-veggie juices & smoothies | Education | My answers on Quora | Fundition tutorials & projects | Miscellaneous writing
You may prefer to go to my Steemit Posts Directory.
Want to learn a new skill? Visit MG Course Discounts where I have lots of online courses you can take for only $9. Sign-up for the newsletter to get one free course and coupon codes.
Want to learn about Bitcoin and Blockchain technology? Click here for free ebook.
Would you like to learn how to trade Bitcoin and cryptocurrency with daily profits and grow your money with a simple, but effective strategy, because this beginner-friendly crypto trading course, that I am taking myself, might be your opportunity to finally be a winner in crypto?
The most important votes you can make on Steem are for Witnesses. The top 20 witnesses can influence the addition or removal of features in future Steem hard forks. Read my post: What is a Steem Witness, How to Vote and Why?
Michel Gerard