EuroVelo 7 - Hluboka to Hladna 49 km
Today's post highlight proudly presents The State Chateau of Hluboká which can be found on the EuroVelo 7 route close to Ceske Budejovice in the south of Czech Republic.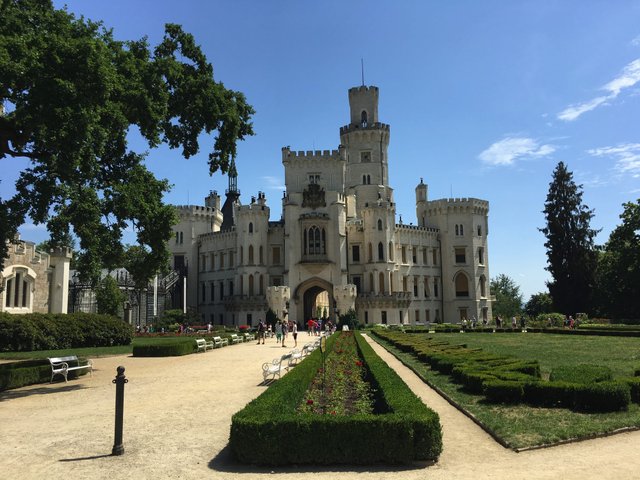 But before we go to take a closer look at the castle I'll start by telling you what I did first thing this morning. As I was saying in the previous post I got lucky by having two broken spokes near Hluboka last evening. Later on and after some google searches for bike repair shops nearby I found a promising one about 10 km away, for which I decided to go this morning. I was once again lucky to find DAJSPORT where my bike received a fast and professional treatment (thank you guys!). One hour later plus two new spokes and I was on my way back to the castle.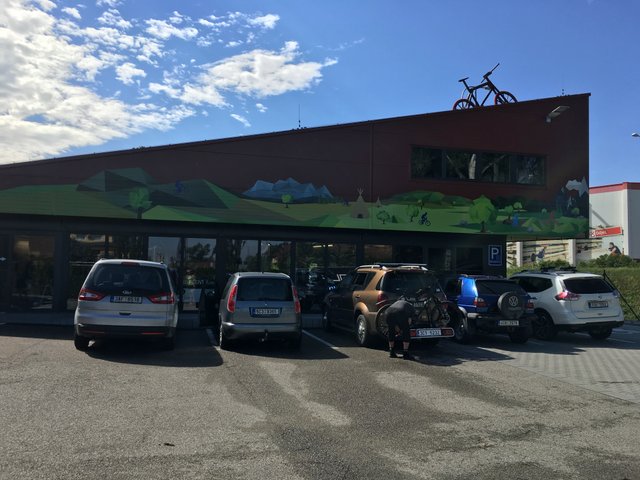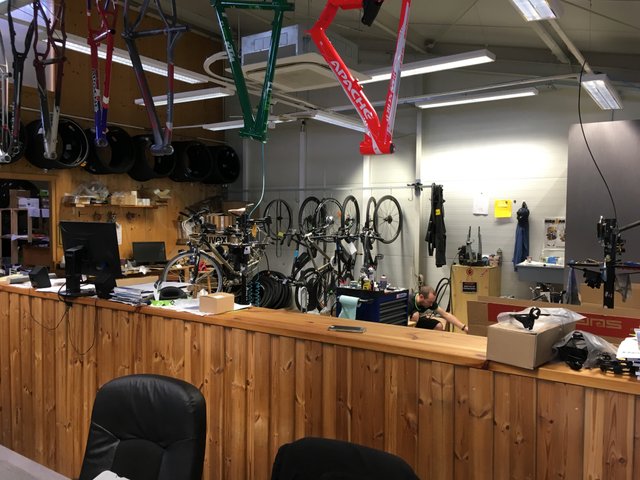 But on the way back, the route took me near a rafting training center and my curiosity got me even closer to see a live training session which I found very interesting to watch, similar to what you see on TV sport channels.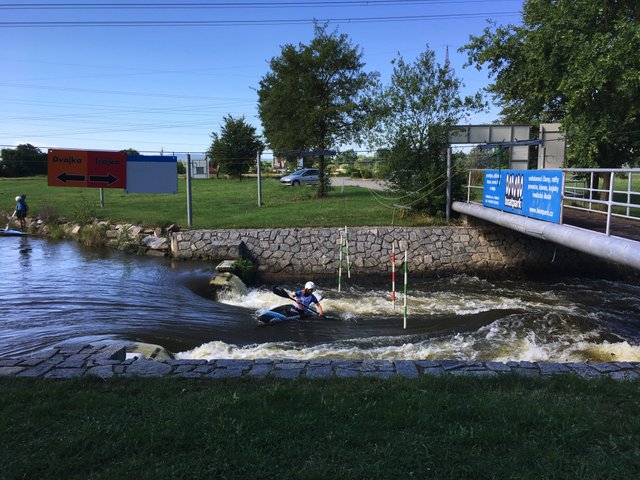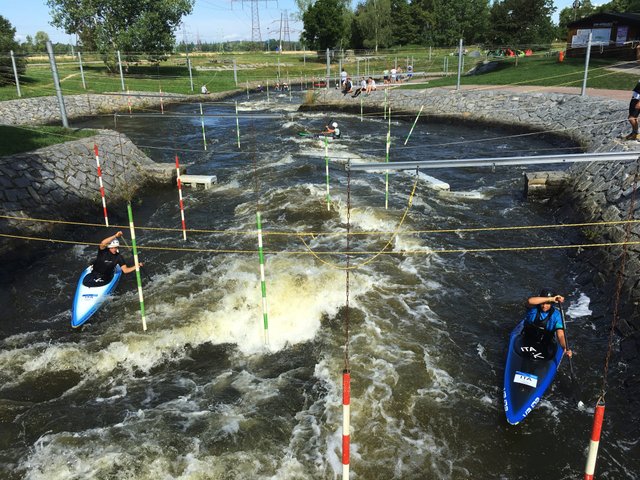 Close to Hluboka there is also a golf club, so plenty of things to do for everybody, did I mentioned you can also bike on EuroVelo 7? :)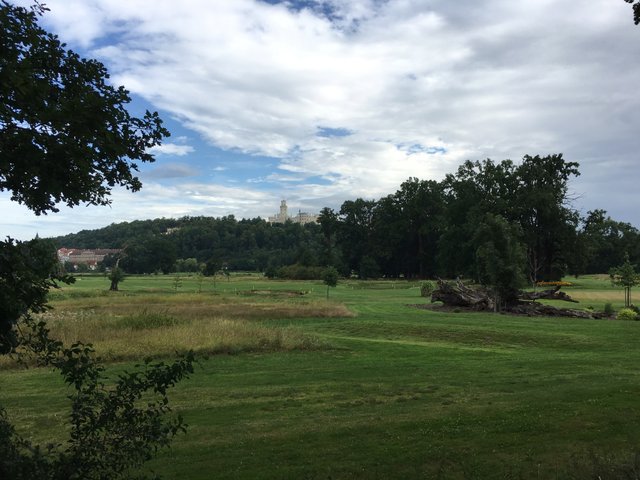 Now let's get back to the castle and have a closer look, shall we?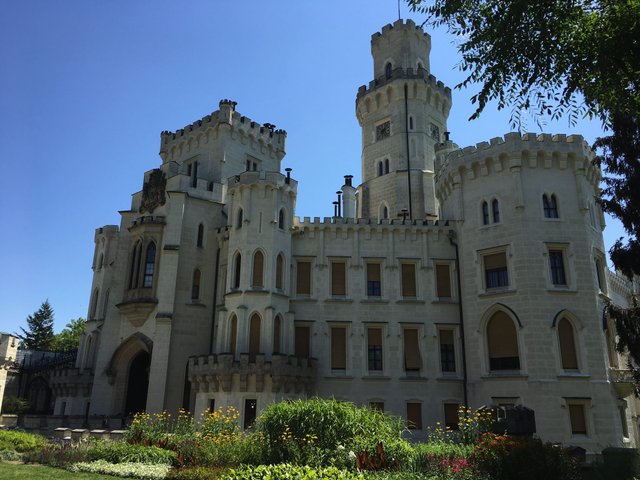 Hluboka Castle is considered to be one of the most beautiful castles in Czech Republic and for a good reason. Its history goes back to the second half of the 13th century. Like any other castle that lasted over centuries it was rebuilt several times, also its architectural style changed with times. Initially was built as a gothic castle, then it was expanded during the renaissance period and later in the 18th century was rebuilt into a baroque castle under the Schwarzenberg family. Its current romantic style appearance dates back to the 19th century when Johann Adolf II von Schwarzenberg ordered the reconstruction of the castle. The Schwarzenberg family was one of the most prominent European noble houses with roots going back to the Middle Ages. They lived in the castle until 1939 when the last owner emigrated overseas to escape the Nazis. Later in the 1947 the Schwarzenbergs lost all of their Czech property which was confiscated by the government of Czechoslovakia at the end of WWII. Today Hluboká Castle is a National Cultural Monument open to the public from Tue-Sun between 9.00-16.00.
Even though it was around noon when I arrived at the castle gates, I was inspired to take more time and also visit the interior which I must say it was impressive, possibly the most beautiful castle interior I've seen so far. Indeed the Schwarzenberg family had good taste and style, wish I could show you some photos but they don't allow visitors to take pictures inside. Found this photo of the library on Wikipedia for you.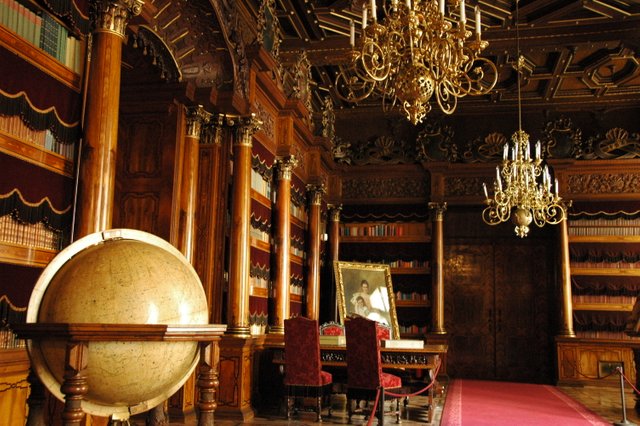 I highly recommend to add Hluboka Castle on your short list for things to see outside Prague when you go on your next trip to Czech Republic. Afterwards you can also visit the medieval town and castle of Český Krumlov which is only 35 km away.
Here are some of my photos with Hluboka Castle from august 2017: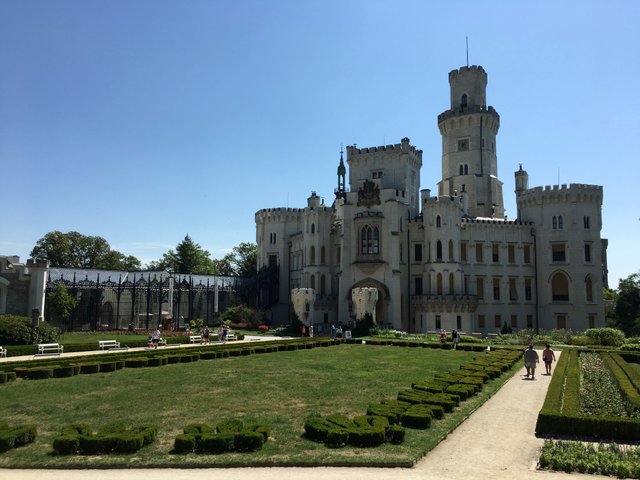 Warm welcome door handle :)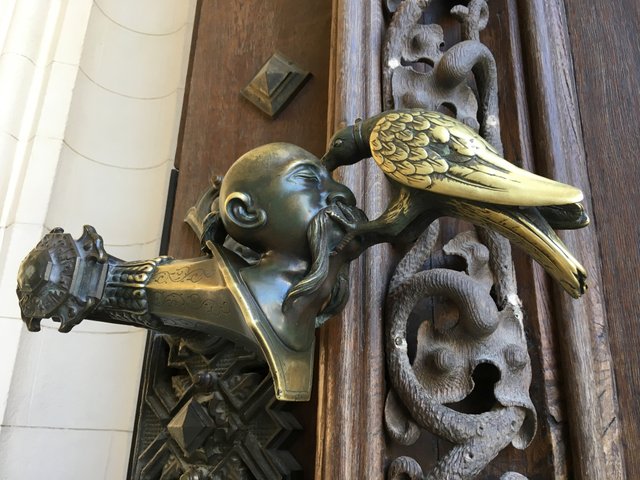 Anybody home?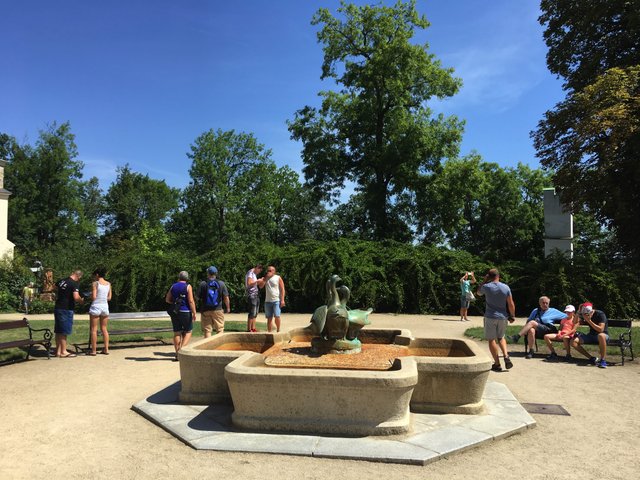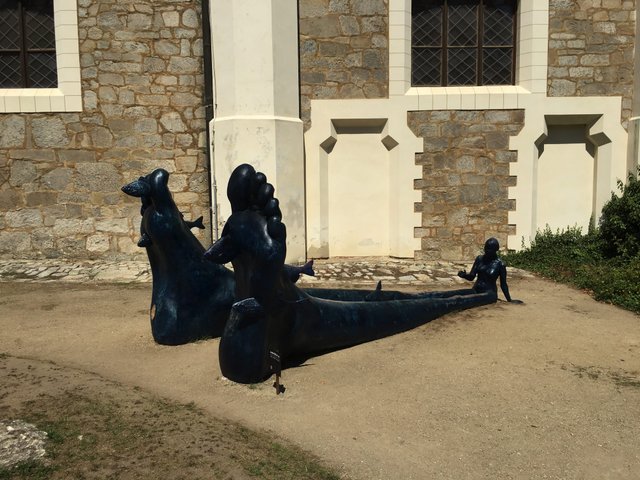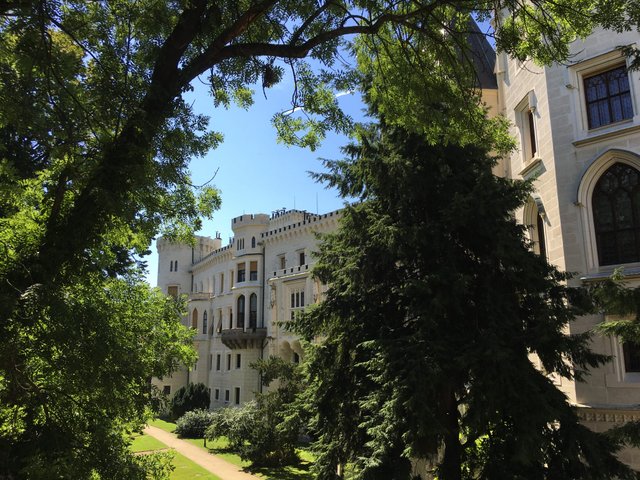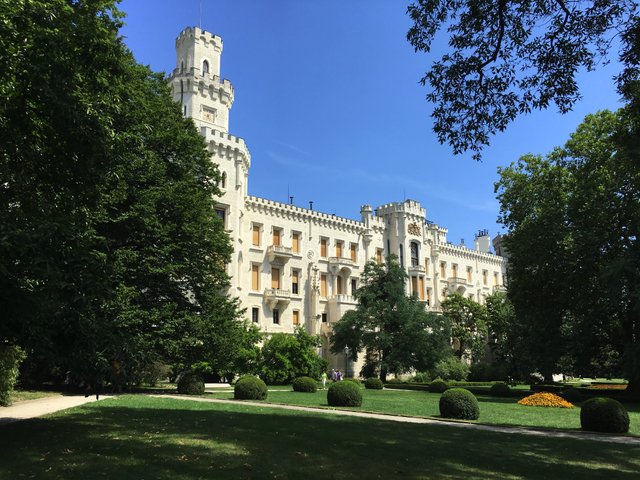 There is a big garden surrounding the castle with big old trees and alleys, it's really enjoyable to sit on a bench in the shadow and be present for a moment, admiring the castle and imagining its back glorious days. Especially after seeing the interior and hearing all the guide's explanations I felt like taking my time and contemplate the exterior for one more time before leaving. Did that while also planning the day ahead. It was around two o'clock in the afternoon, the day was warm and beautiful and I decided I should continue my journey, but not before having a royal pancake to properly end my noble visit.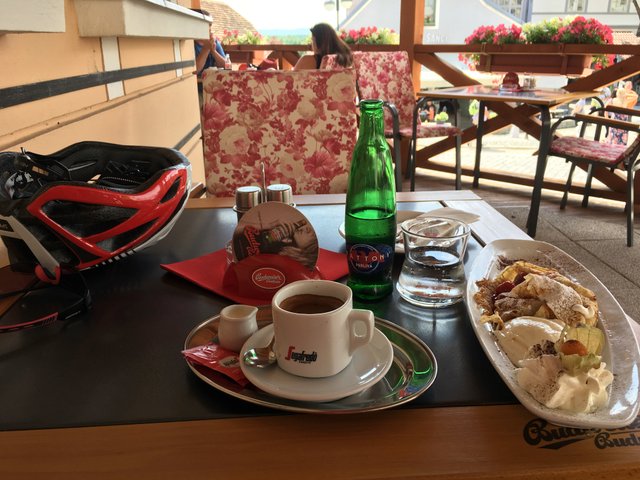 Now let's hit the road, destination unknown at the moment, will think about it later based on the actual location and time.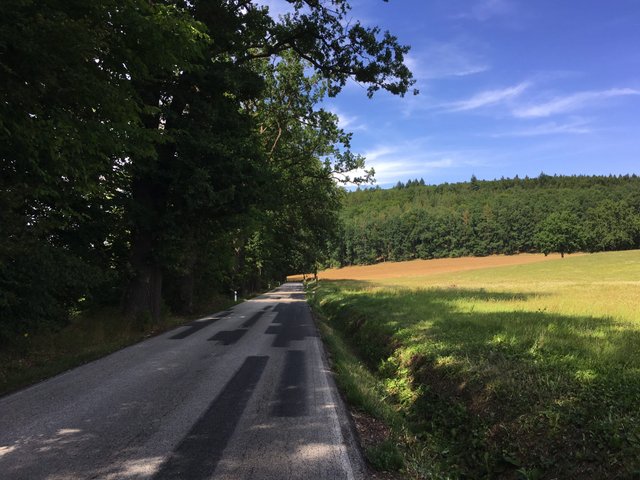 After leaving Hluboka the route will take you uphill through the forest and at some point you'll find this opening which will give you a beautiful view over the Vltava valey.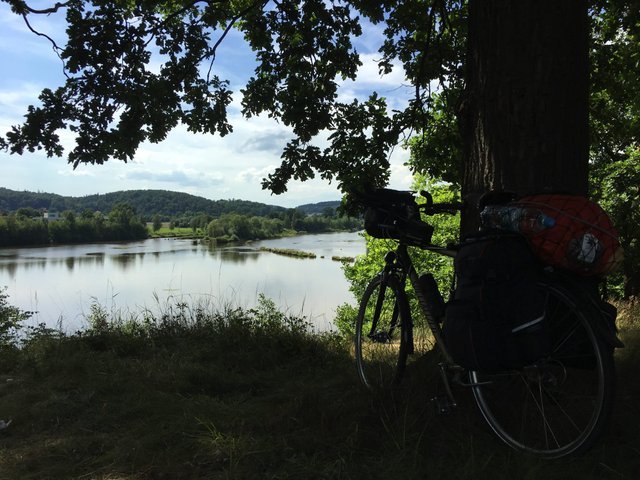 Later down the road I found another place where I could get closer to the river which was more looking like a lake due to the dam built further downstream.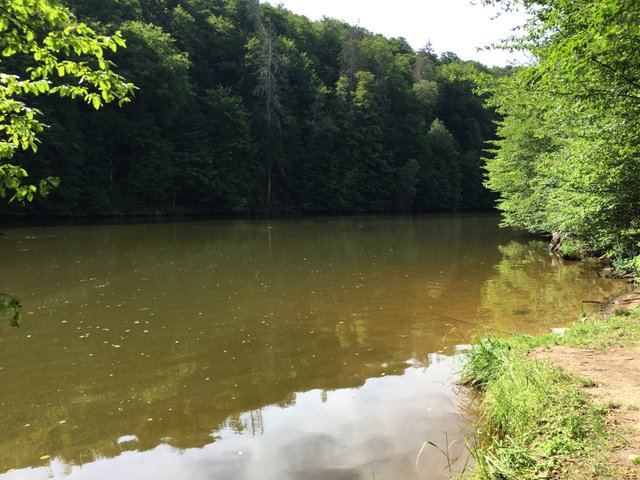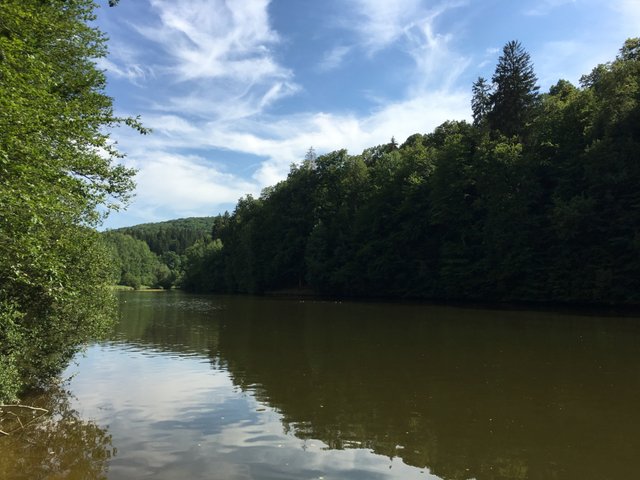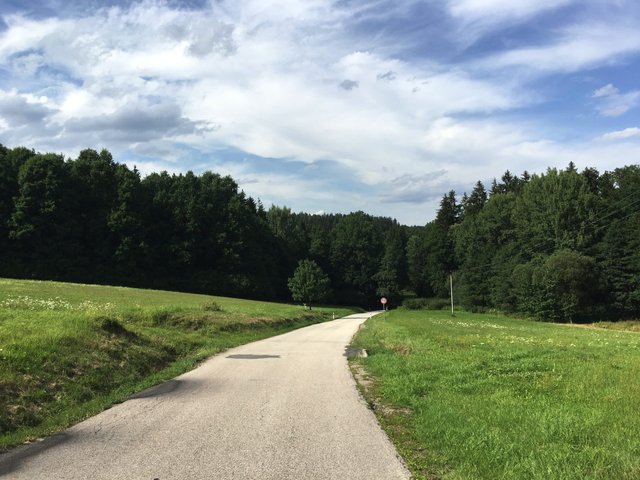 Oh, I love some fresh asphalt!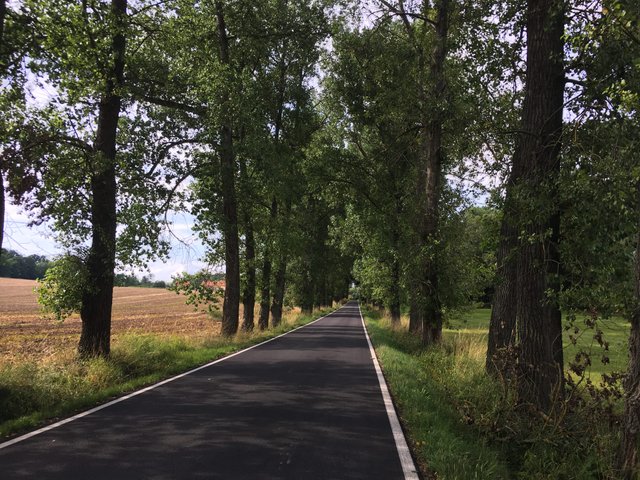 While cruising over the czech landscape with no other plans in mind but just following the EuroVelo 7 route, I was pleasantly surprised to find a Museum of Historical Vehicles in one of the villages I was passing by. As I was slowly pushing the bike uphill and looking at it I decided to stop and take a closer look, why not.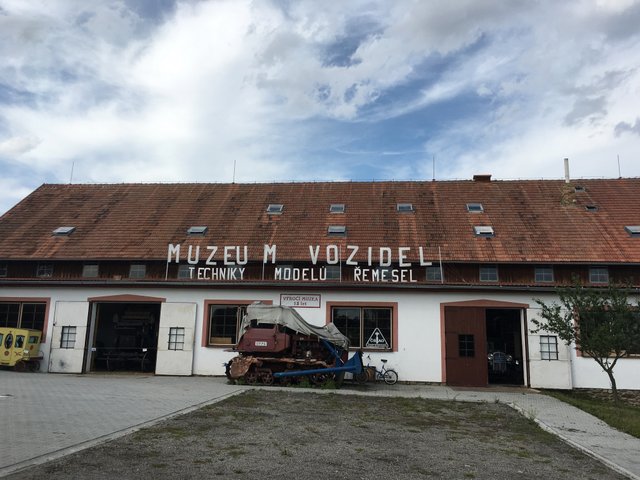 It is a private museum opened to the public in 2000. Its total area of around 1900 m2 is enough to host a wide range of vehicles, from freight and passenger cars to motorcycles, bicycles, horse carriages, bikes and sleds, tractors, sellers, tools, train models, cars and aircraft models, typewriters and sewing machines, all housed in a three-story building and an outdoor shelter. Some of them can be lended for shooting movies, weddings and other events. So if you plan to impress your future father-in-law you can rent the Berlina bishop carriage which is over 250 years old and be that prince charming that every girl dreamed of, at least in childhood, nowadays you'll probably need more horsepower to impress her :) So let's have a look inside, I'm pretty sure you'll find something to like, may be that turquoise beauty hiding in the back?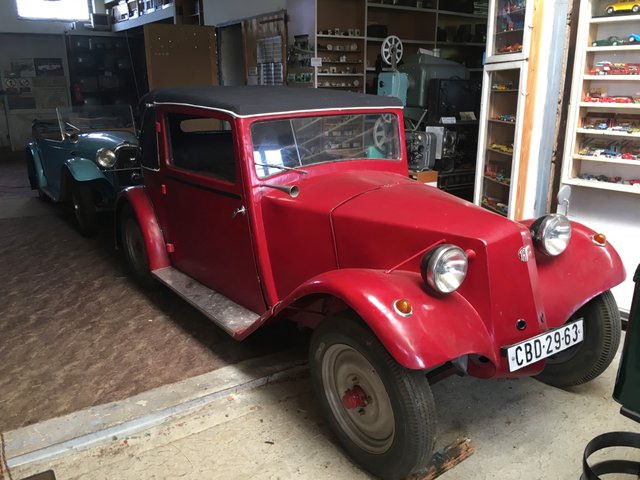 This Skoda 422 is the great grandmother of today's Octavia, still holding strong.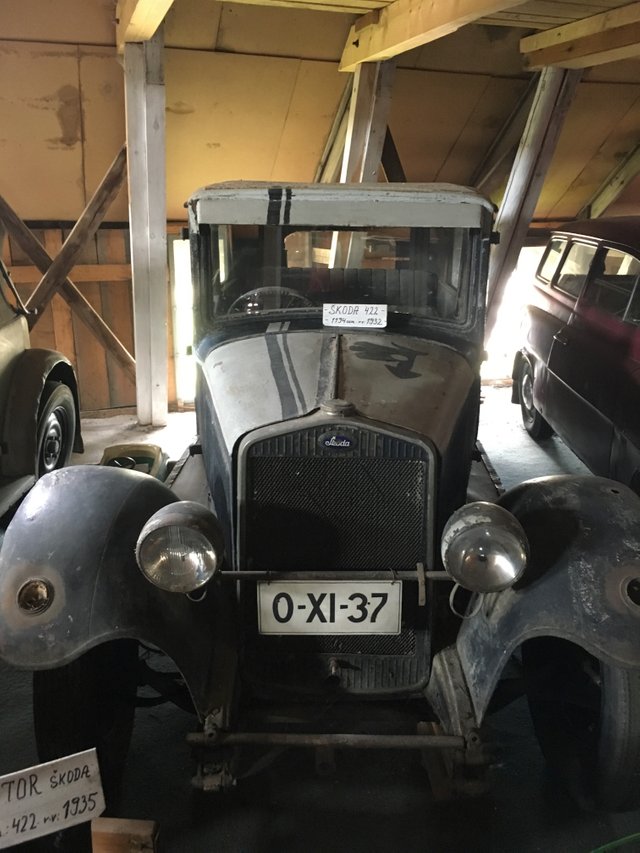 And here is Octavia's grandmother also called Octavia, with some sexy curves on its hood.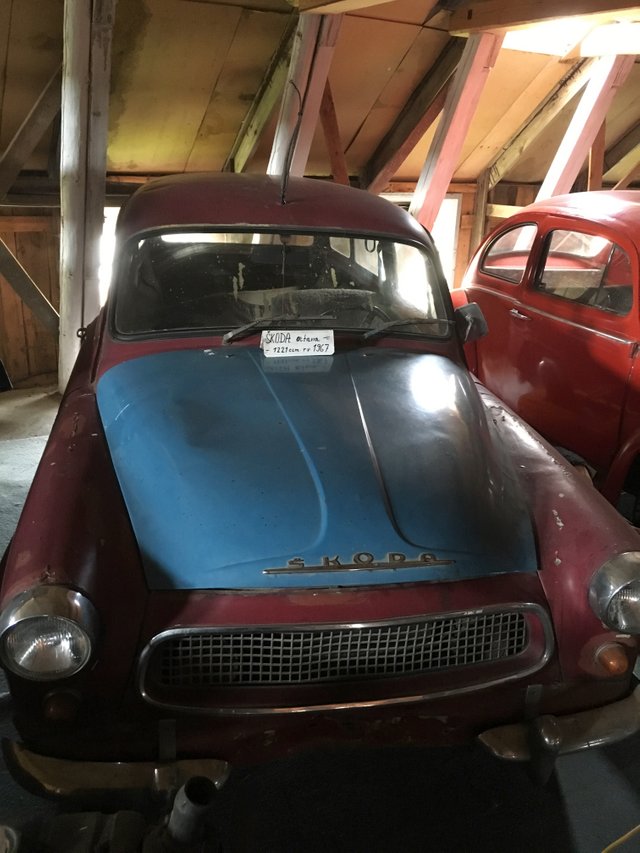 Or maybe you are into motorcycles?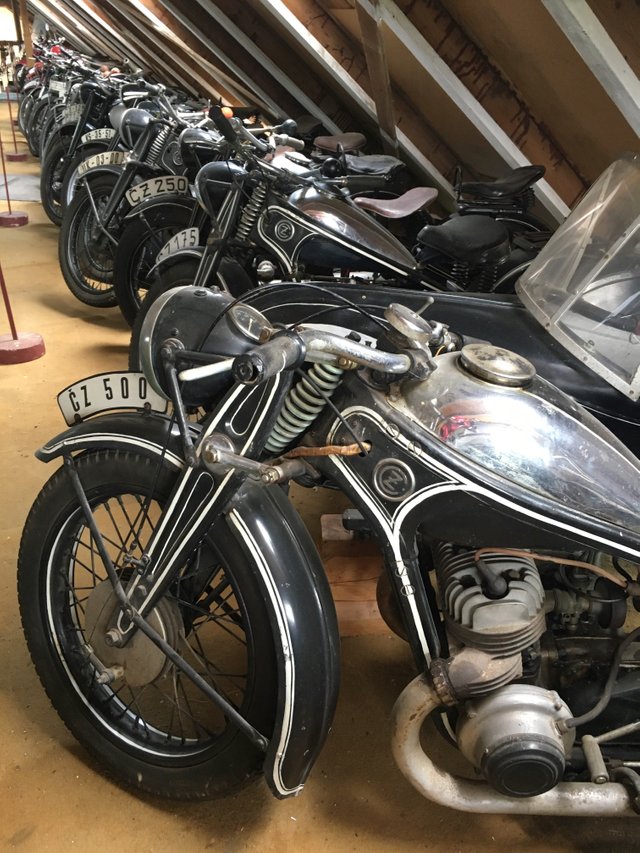 And of course I found some classic bicycles here, some of them in pretty good shape. I bet any of them will take me along EuroVelo 7 in comfort and style as long as I have the energy to push that rusty old chain.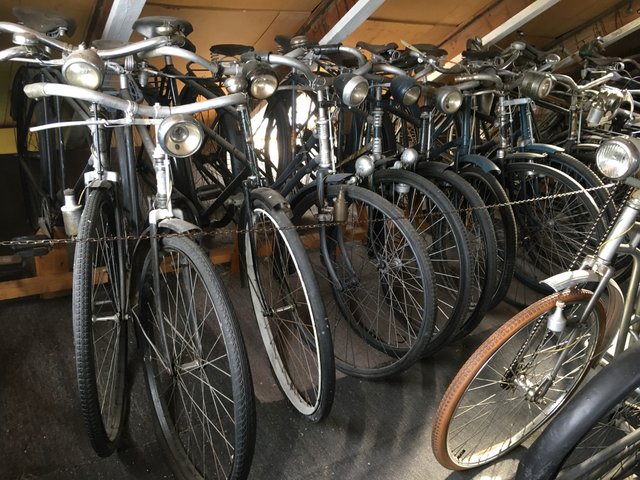 Ans some blogging machines free of notifications and other distractions :)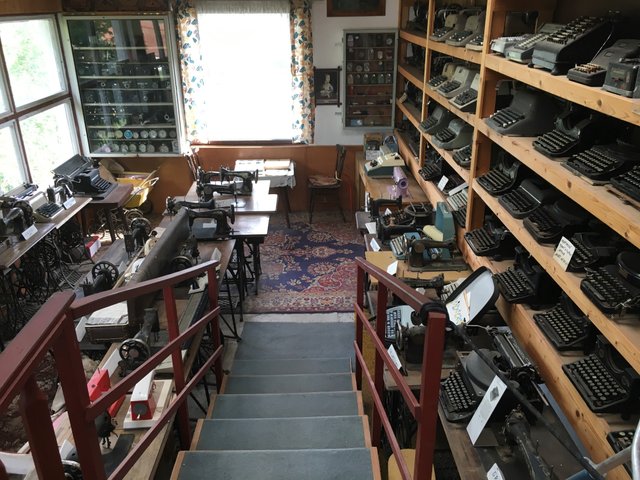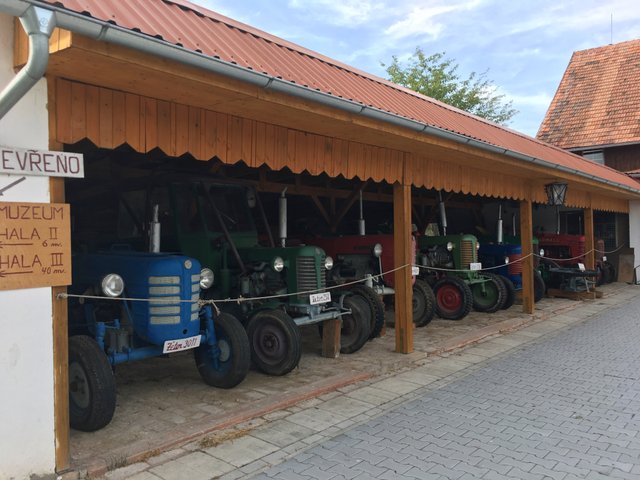 What a nice break that was, said goodbye to the owner, a nice old man, filled the water bottles with some fresh tap water and continued my journey.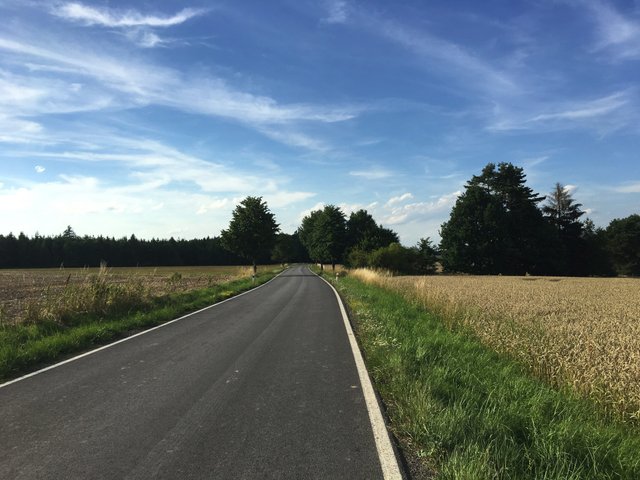 Getting closer to Vltava again which I always enjoy.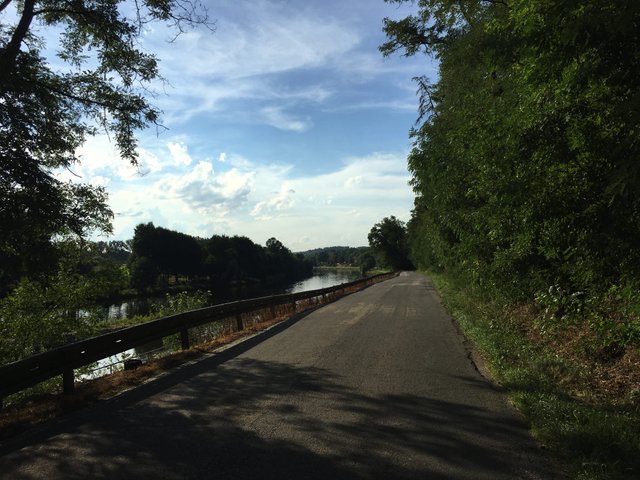 Can you guess what happened here? Yes you are right, I took a refreshing dip in Vltava as I was waiting for this moment since the first time I laid my eyes on this river couple of days ago. Was a great experience, glad I found this place.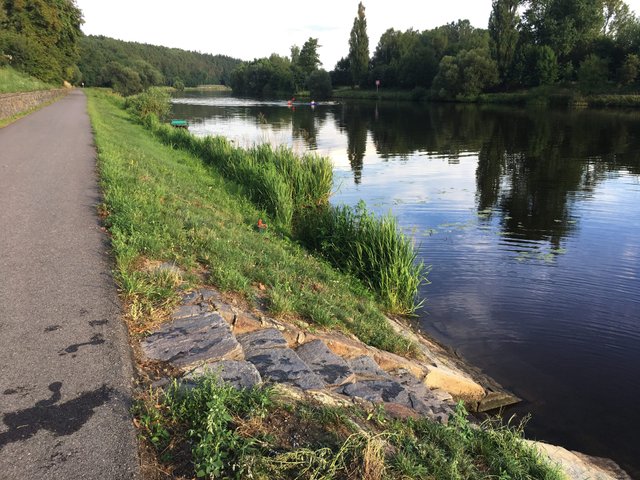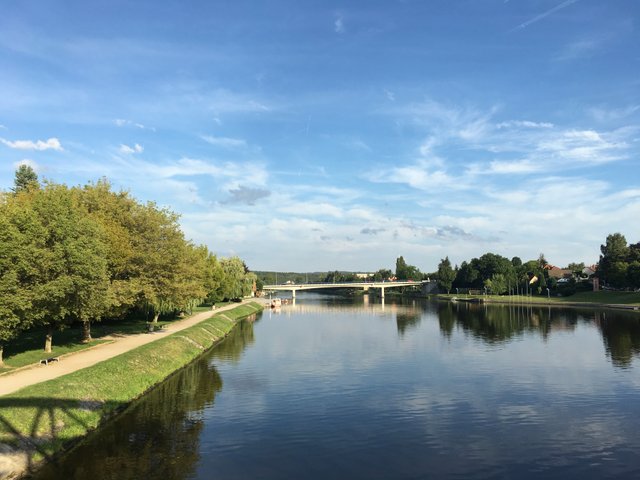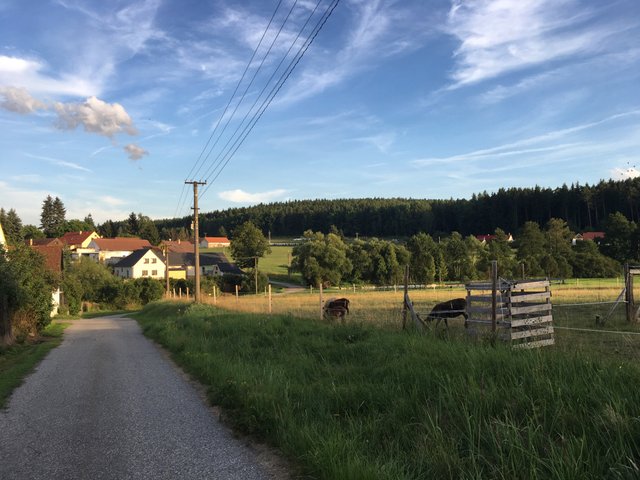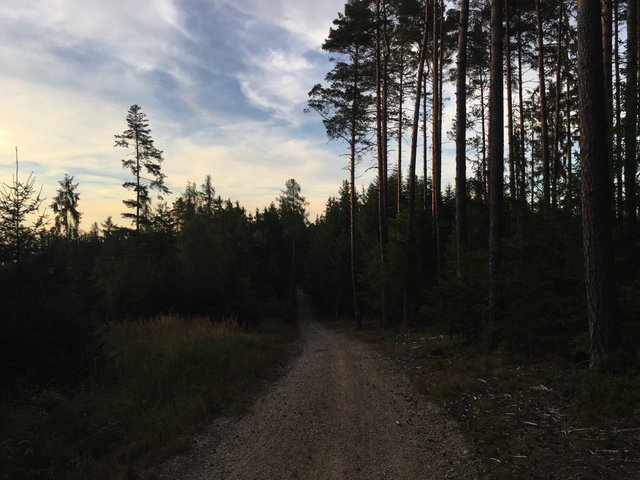 It was getting late and I decided it's time to search once again for accommodation or for a place to camp overnight. I carried the tent on my bike this whole time, so I decided to use it for tonight. Fired up google maps and searched for a camping in the area but with no results, so the only alternative was wild camping. Could have stayed in the forest but since I was not far from the river I looked for a road to take me closer to it and so I found Hladna, a small village on the left bank of Vltava.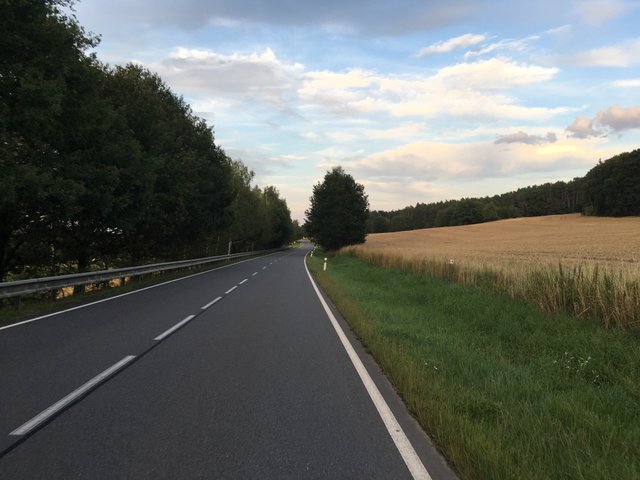 In 15 minutes I arrived in Hladna where I found a nice spot for my tent near the water. What a great place to rest under the stars tonight.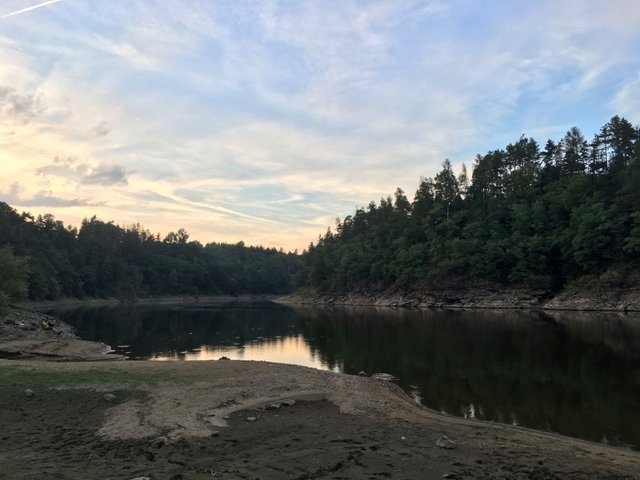 After seeing a castle and a museum today and swimming in Vltava, what other better way to end this beautiful day, other than stargazing (free cosmic entertainment on the biggest screen). That's the beauty of bicycle touring on EuroVelo 7, and you should try it! Spring is in the air, nature comes back to life, it's the best time to plan for your next adventure and Czech Republic can be a great choice!
That's it for today hope you discovered interesting new places in this post with me, until next time,
©Discover EuroVelo
---
Do you plan to travel in the future? You can use my link here to get 10% off your next hotel room on Booking.com while also supporting Discover EuroVelo project (I'll get US$15 from them too), so both of us can travel a bit cheaper next time. Thank you!