It's no secret that Cambridge, Massachusetts is home to many a boss. With both Harvard and Massachusetts Institute of Technology, there are probably even other Steemian Bosses in the vicinity. So it can be hard to stand out in such a crowd of talented sapiens. One easy (and relatively cost effective) way to stand out is by extreme hammocking.
February 20, 2018
Today was an especially warm day here for February with a high of 69° Fahrenheit (21° Celsius). So I threw my ultralight hammock into my knapsack. Soon I had wandered into North Court at MIT, a green of sorts. I set up camp on the Dertouzos Amphitheater leading up to the Stata Center: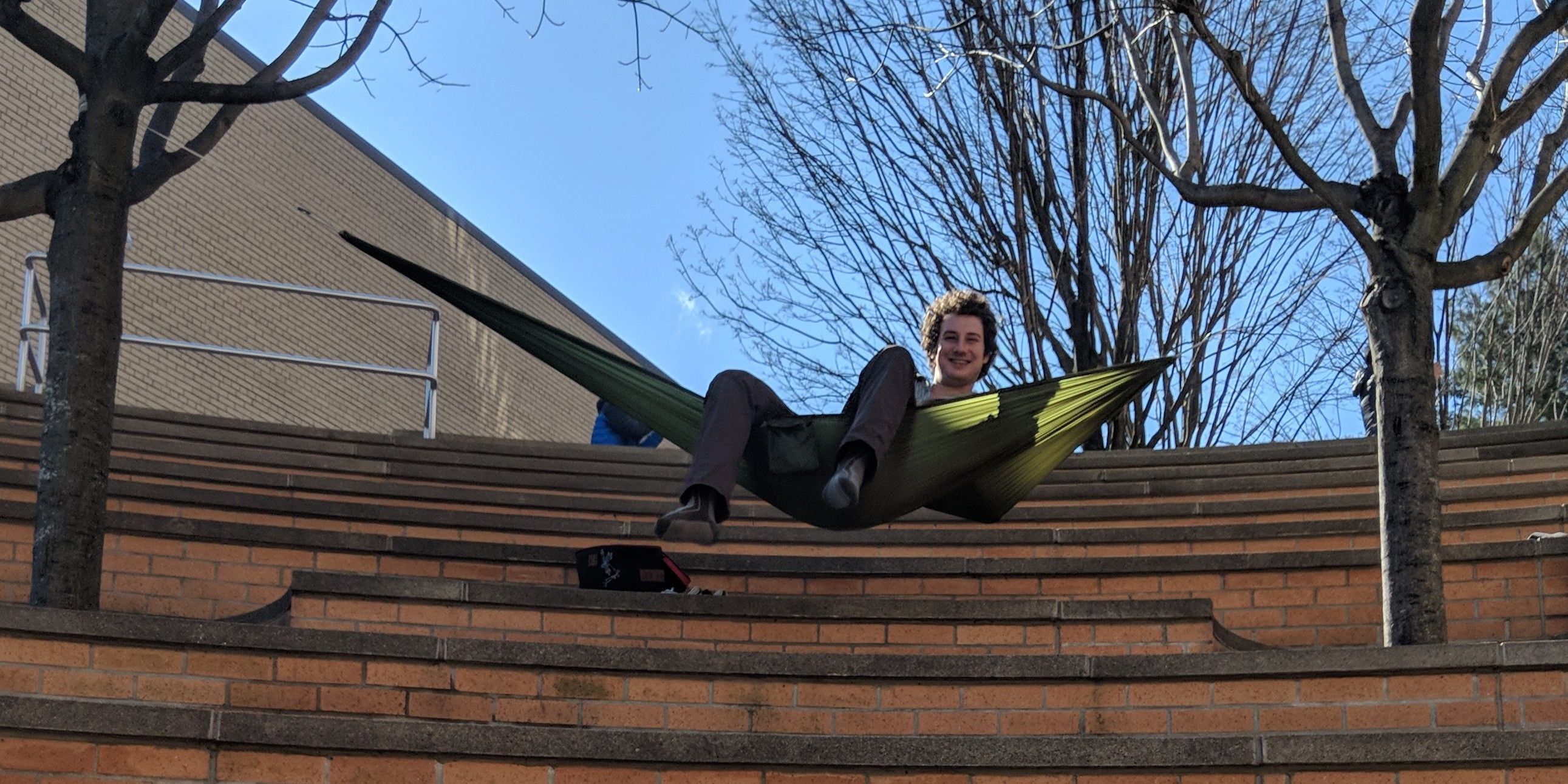 Note the minimalist ENO Sub 6 hammock (159 grams, was 163 grams before exorcisms) and Hummingbird Hammocks Tree Straps (66 grams).
Soon some folks arrived who were doing a photoshoot for York Athletics. These are very hip people, and I happily allowed them to take some shots with the hammock: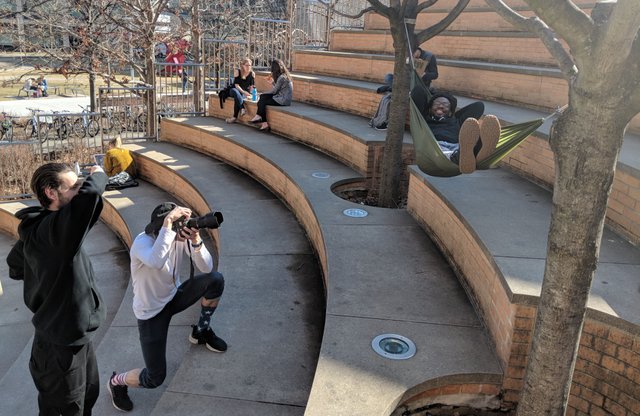 Notice the prominent featuring of the York soles on the York shoes. Also notice how the model is laying at an angle relative to the hammock. This is an important consideration when attempting to achieve a perfect lay, and I think the model did a good job in this regard, especially without having prior experience with such a minimalist hammock.
After hammocking I packed up and headed to a couple meetings at a nearby office of a giant pharmaceutical company (hint: in 2017, it was a top three pharma company by revenue) to discuss advanced algorithms for hetnets.
When I finish this post, I plan to purchase upvotes from bots. Then I will hammock from a balcony overlooking the Charles River and the Boston skyline: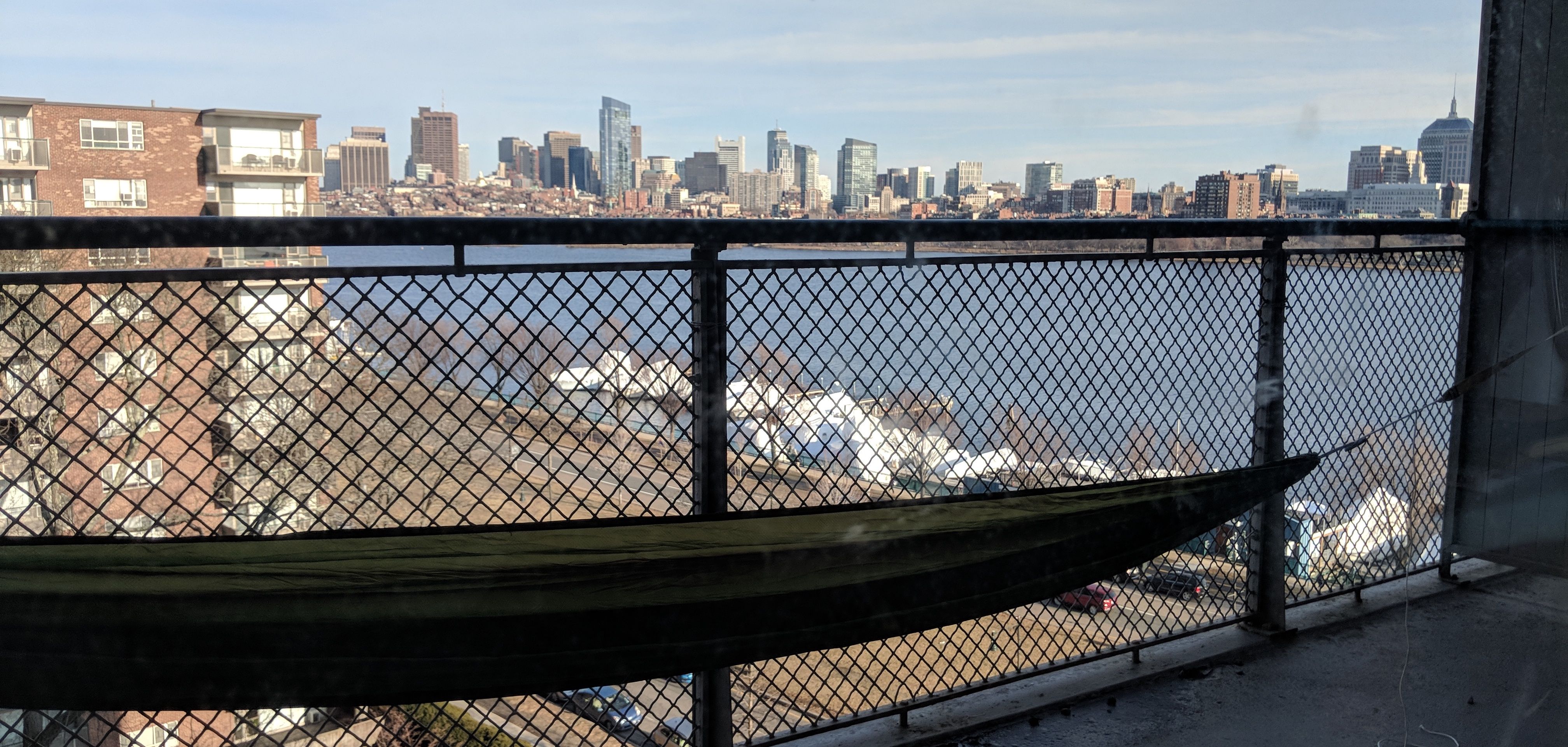 Steemian Boss Series
This post is part of the popular Steemian Boss Series. Previous posts in the series are:
Do you want to be boss? Just tag your post with steemian-boss and if it meets the quality standards for this series, I'll resteem and add it to the list above in future posts!
License
This post as well as its images are released under a CC BY 4.0 License, so that any Steemian (or non-Steemian) can reuse it for whatever purpose as long as they link to this post.