I pay out 90% of the earnings to my delegators, this is approximately an ARP of 45%, the other 10% is used to pay the Server costs.
If you want to delegate Steem Power to me, you can use this Delegation Tool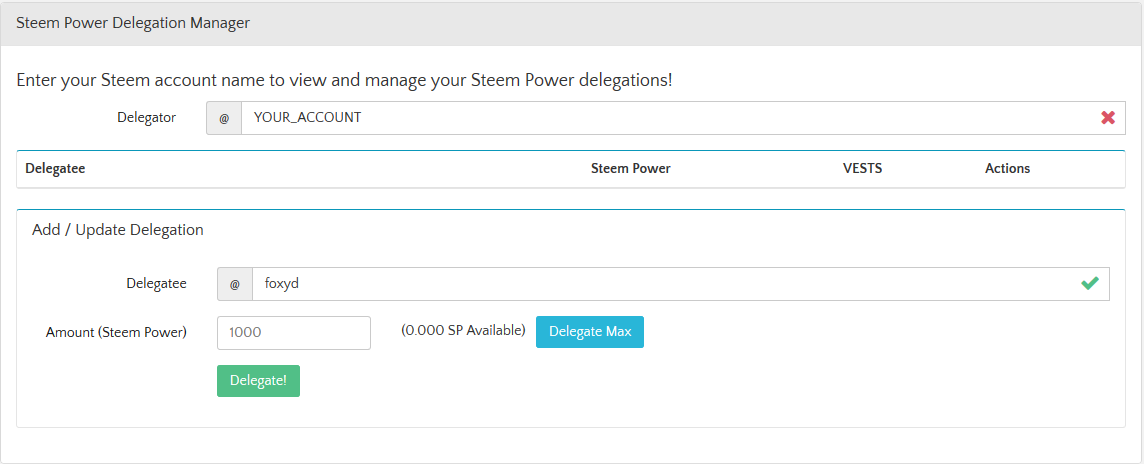 The bot automatically detects your delegations and pays out your earnings daily.
You can undelegate at any time, but keep in mind it takes 7 days to get your Steem Power back.
Keep at least 20 SP on your account!
Do you need help? Contact me on Discord