Earlier this month, I traveled from Philadelphia to Key West for a conference on the impact of genetic interactions on complex traits and outcomes. I wanted to share my story with Steem of how I traveled like a boss while maintaining an ultralight base weight (see my backpack weigh-in here).
The night before the trip, I called up my neighbor Rexy, who is my go-to emergency amateur seamstress. She helped convert a former long-sleeve button-up shirt into a short-sleeve. Her magic iron-on hemming tape produced stylish cuffs, while saving me the weight of sleeves I didn't need.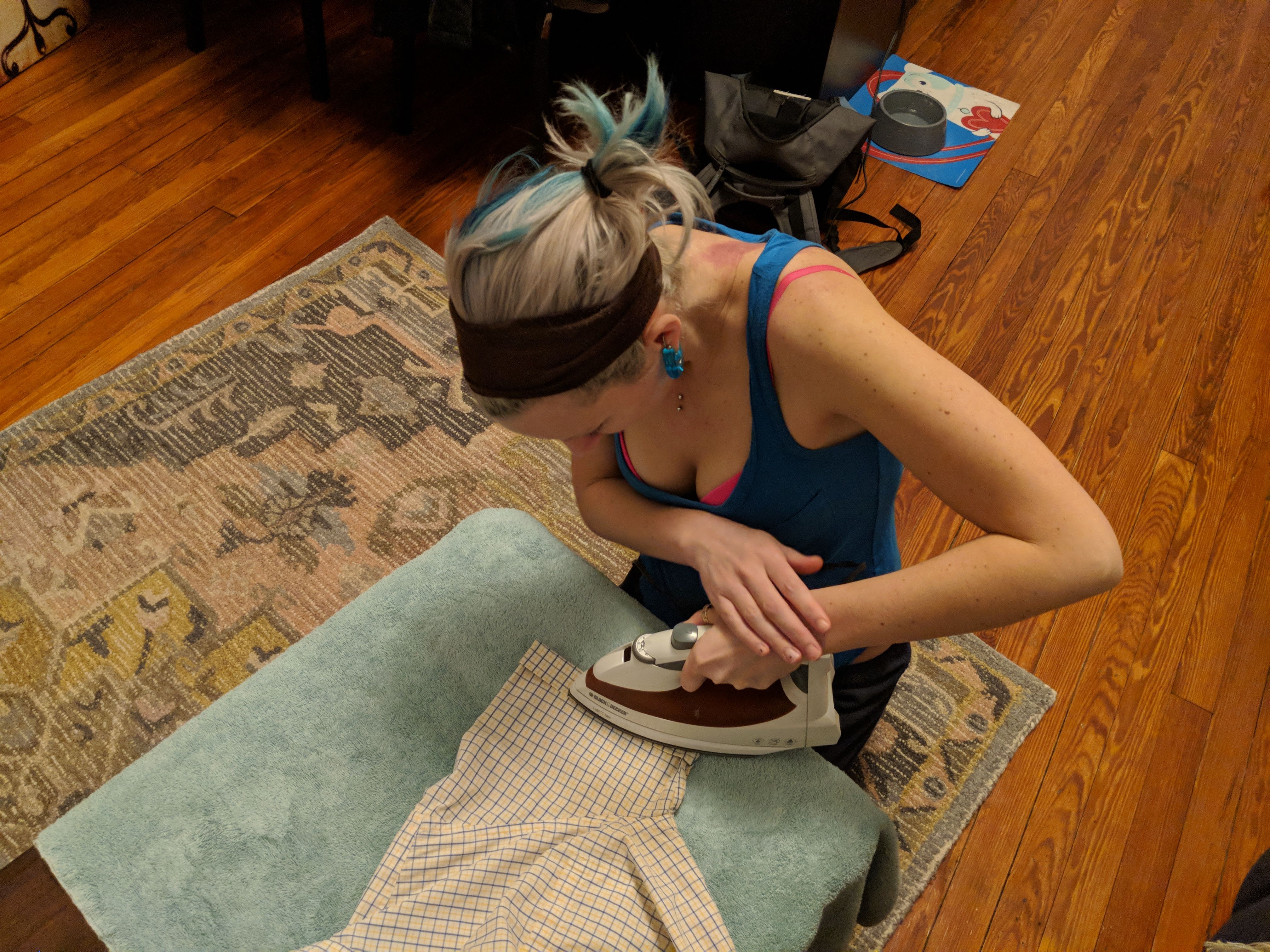 When her work was done, this cotton shirt weighed in at 173 grams (6.10 ounces). While you won't often find me packing cotton, I made an exception for this item. See my LigherPack List for my complete catalog of gear. In short, my ingenious packing allowed me to get by with only 2 pairs of underwear, 1 pair of socks, and 1 pair of pants. With all these weight savings, I was able to splurge (weight wise) on a 2.18-pound chill system containing a 174 gram frisbee and 816 grams of hammocking paraphernalia.
One item that weighed me down was my 18-gram American Express Platinum Card (referral link), which is three times the weight of a traditional plastic credit card, and many times more Steemian Boss. However, this card granted me access to the PHL Centurion Lounge — where I Steemed hard Satoshi style — with its impressive complementary cocktail offerings. The photo below shows the Centurion Lounge's cocktail menu (left) and hammocking on the roof of the Marriott Key West (right).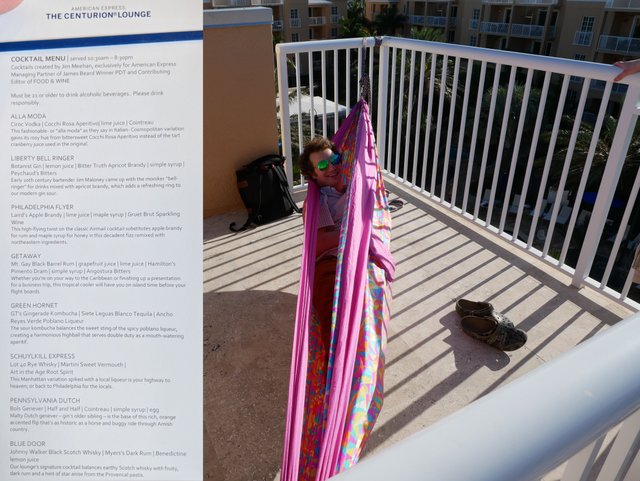 Overall, it was a decent trip. Along with ultralight travel comes enhanced mobility. For example, I was able to venture to the danger zone at Fort Zachary Taylor — a National Historic Landmark containing the largest cache of Civil War-era seacoast cannons in the U.S — to watch an Iguana send it like a boss: