This is the second post of the popular Steemian Boss Series — the first was Ultralight travel to Key West. Now just a couple weeks after Super Bowl LII, I have traveled from the city of the victors (Philadelphia, Pennsylvania) to the city of the losers (Boston, Massachusetts).
This important business travel was accomplished via American Airlines flight 1906 on February 18, 2018 aboard an Embraer ERJ-190 twinjet. Here's the spectacular flight pattern: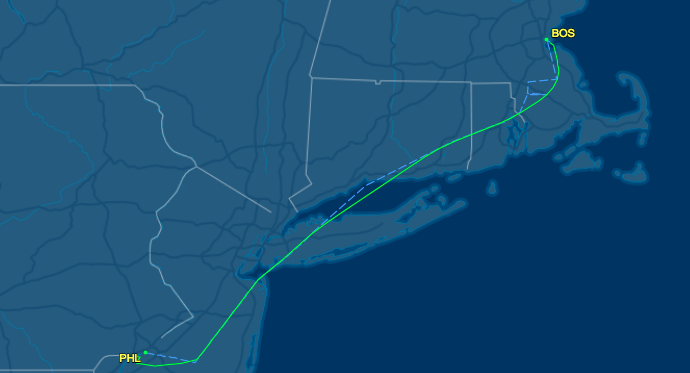 After an 81 minute delay, due to a screw missing from the plane, we began our 46 minutes of air. Almost immediately the big views appeared.
Philadelphia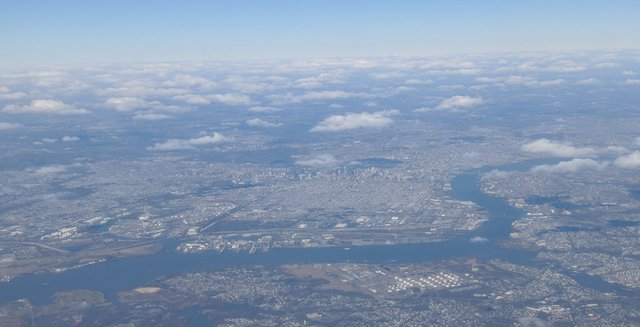 Long Island

Brayton Point Power Plant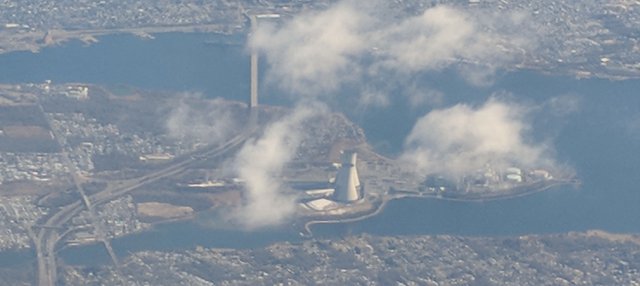 Notice the signature cooling towers. This plant, which shutdown on May 31, 2017, was Massachusetts' last coal-fired power plant.
Boston

I hope the Steem community finds these photos useful. I'm releasing this post as well as its images under a CC BY 4.0 License, so that any Steemian (or non-Steemian) can reuse them for whatever purpose as long as they link to this post.