I am glad to welcome you on my blog! 
Travel with me
Goa in comparison with other states is very Europeanized. When they came to others, they looked at us like savages, as if the first time white people see.
On the Goa Hindus-majors from the local, and those that are not local-visitors, who for the sake of earning there. Well, beggars are the same as everywhere, just like in Russia we have gypsies.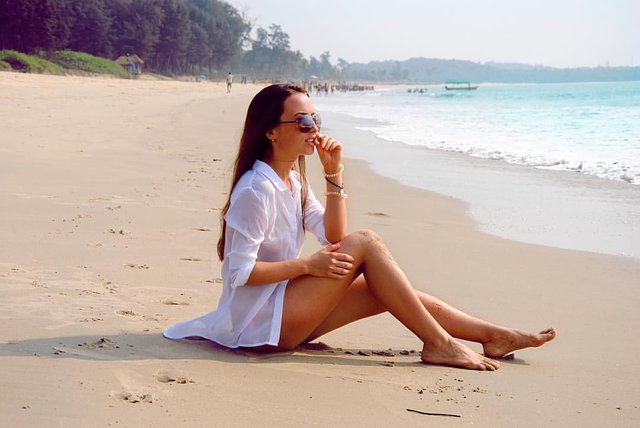 They have absolutely no traffic rules. They drive like they do. As well as everywhere in Asia) Pedestrians are not missed if you do not jump out onto the road. They ride bikes and scooters mostly. 30% approximately drive cars. But in machines there is no such dispersion as in us (from a penny to a porsche) at them if the car that necessarily good new foreign car. 80% go to Suzuki. Tuk tuki. Moped with passenger seats and booths. Straight the perfect taxi there 👌.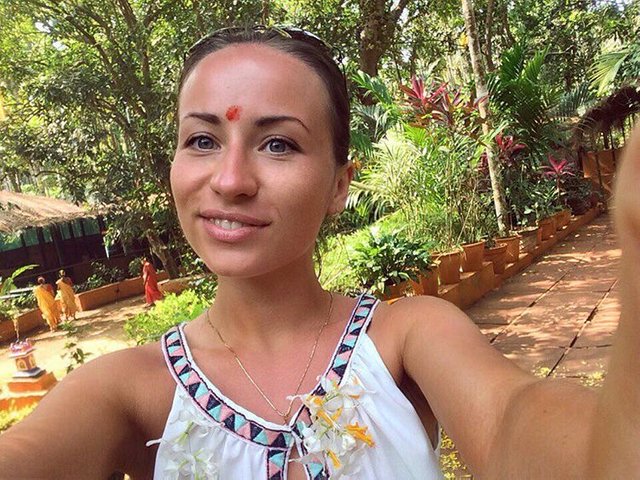 They have cows like our dogs in Russia. The same stray, no one's, well, the dogs, too. They both sleep together. Cows are not even milking. They go where they want, on the road in the middle and they go round them stupidly. In the daytime they hide somewhere and at night climb out, a herd of 10 pieces worth of garbage eaten
They have a lot of garbage there. They clean only at home and in cafes, shops. Everything is lying on the streets. But this quickly gets used to everything.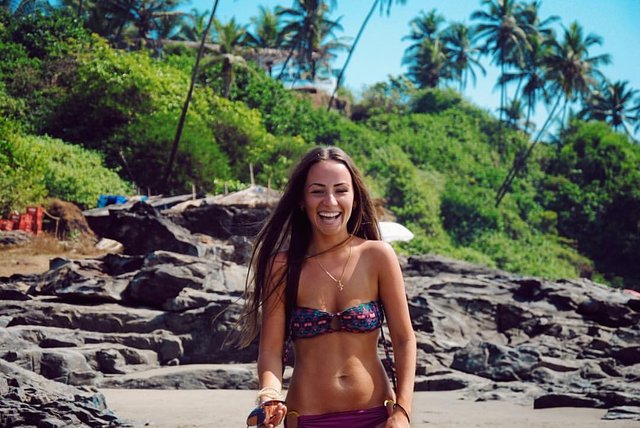 Shiva. Shiva's face is made of stone. This beach is a vagator.
The sculpture of Shiva's face on Vagatore is the pride of the city of Vatagor, which is a face carved from stone on the rock near the sea with a necklace of skulls, and with his faithful companion - a cobra. The necklace symbolizes victory over the flesh and all material, and the cobra is the embodiment of the eternity and immortality of God. The sculpture of Shiva's face is on Vagator Beach, one of the most northern beaches of Goa, in the north-west of Vagator Village. This masterpiece carved on the stone rock Italian architect Antonio Caroli, who in the 70 years of the XX century made his way to Goa and created this unique attraction. The stone face of Shiva is an interesting place not only for the followers of Hinduism, but also for many tourists in Goa who like to be photographed against the backdrop of Vagator Beach and this unique sculpture.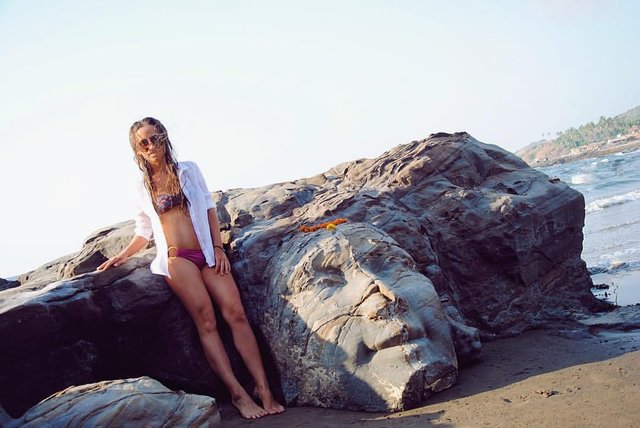 They cook very tasty there, the service is also very good. They there first bring the fish permissible or shrimp show size and then what's fresh and then cooked for you. Well, in general you will be full.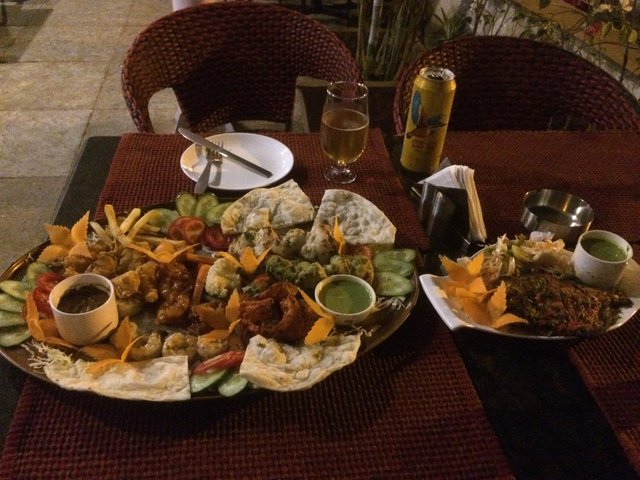 Shrimps are there more than my palm, just huge, and very tasty there prepare all kinds of seafood, but they are all very very sharp and you need to speak so that sharp spices are not put and otherwise you can not take it into your mouth even.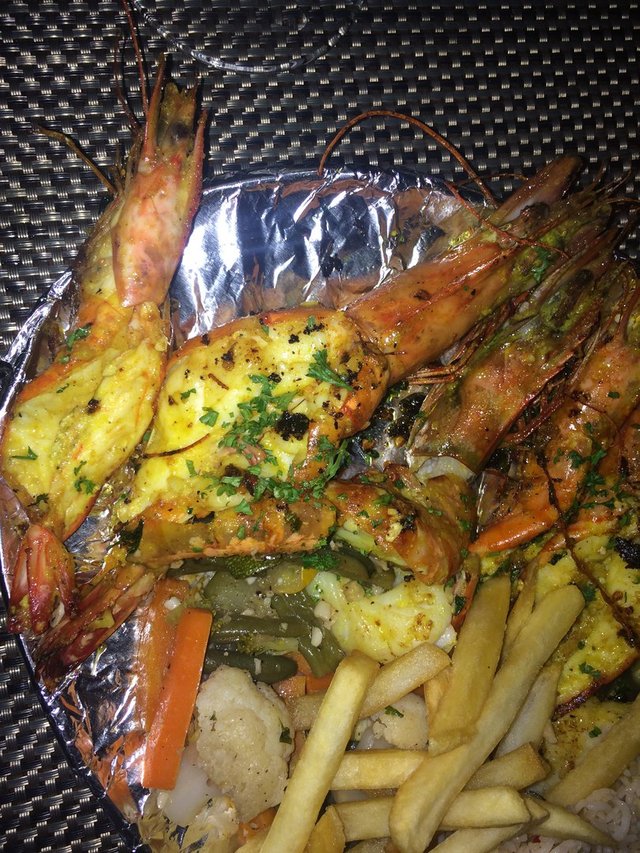 This plate is huge is one serving of food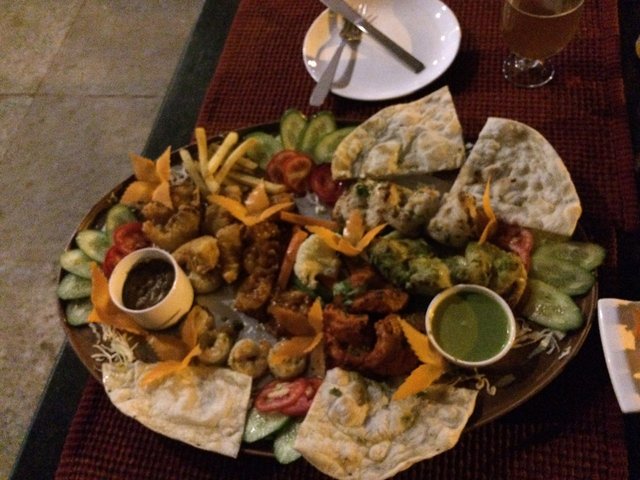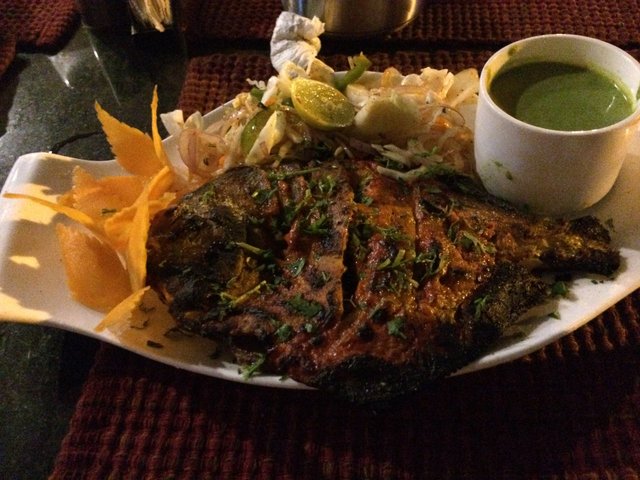 The beaches are excellent. We went to other states and wild, there are no cows or people.
This Paradise beach. He's wild and completely empty.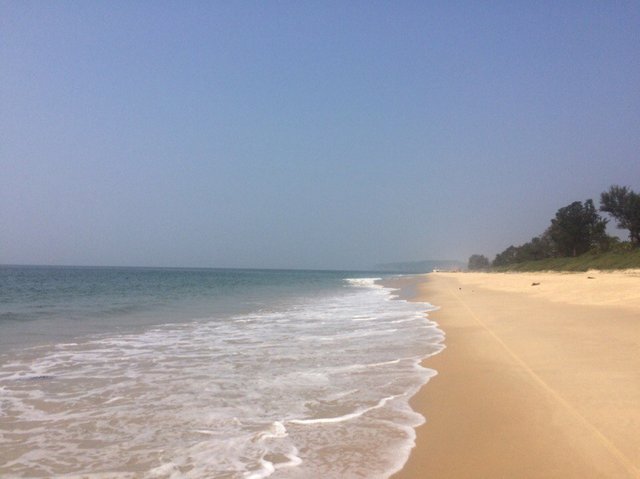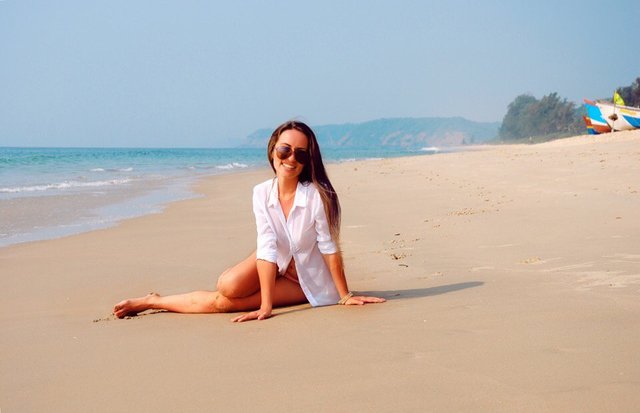 On the tour went all the Goa in one day, their temples, the catholic ones too, the biggest waterfall, they swam there, and there the carp swims right around you, swarm right, huge, centimeters 40.
Legal drug (nut, one = 300ml Roma, chew and spit and you tit for 5 minutes) I never tried it, damn it. They made themselves spirits (as in the eagle and the river in the peasant's one) and went to the tusks (also on the air), the music they had in the clubhouse was good
And in general there everything is shown in films, landscapes, architecture, people wear everything on their heads, bags, jugs and other 😂 and they do not rush at all. Very very friendly and kind but also cunning.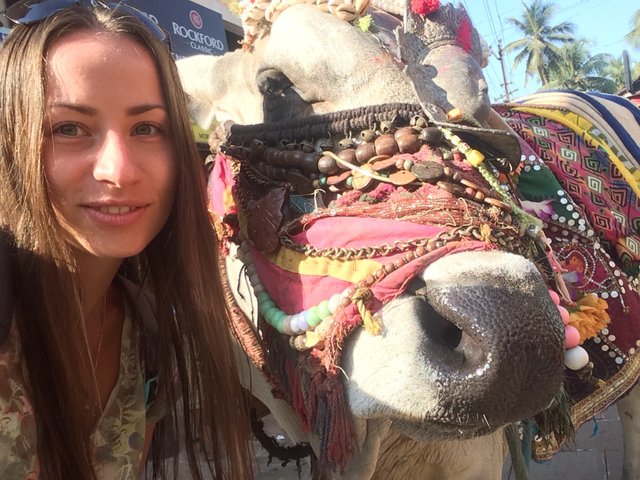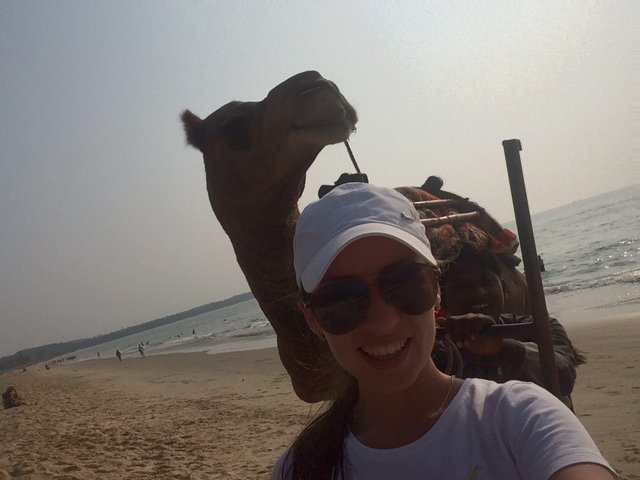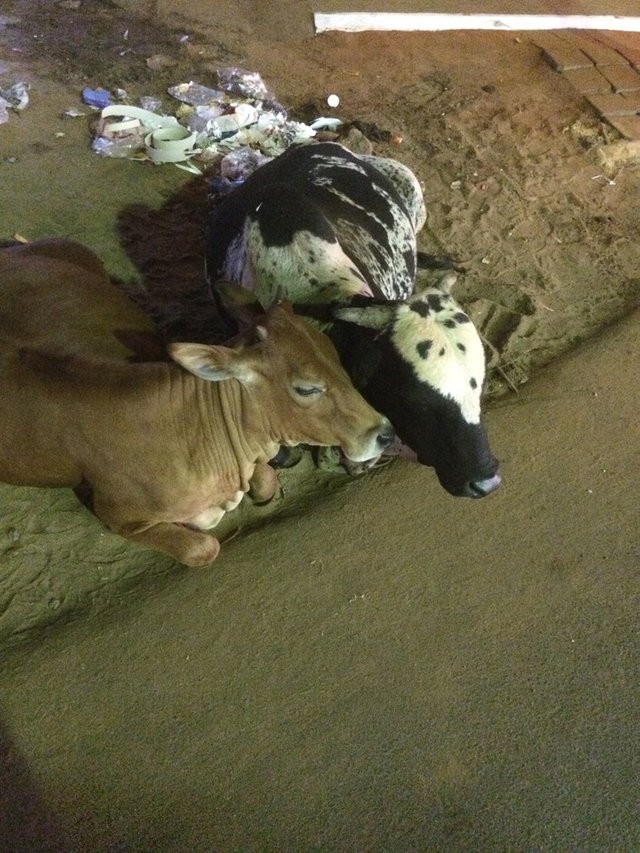 Bought to memory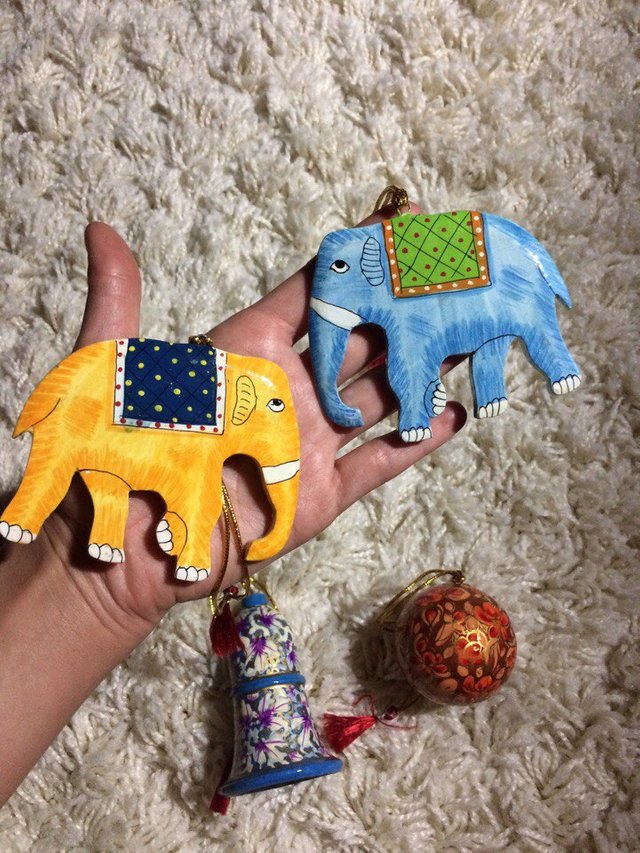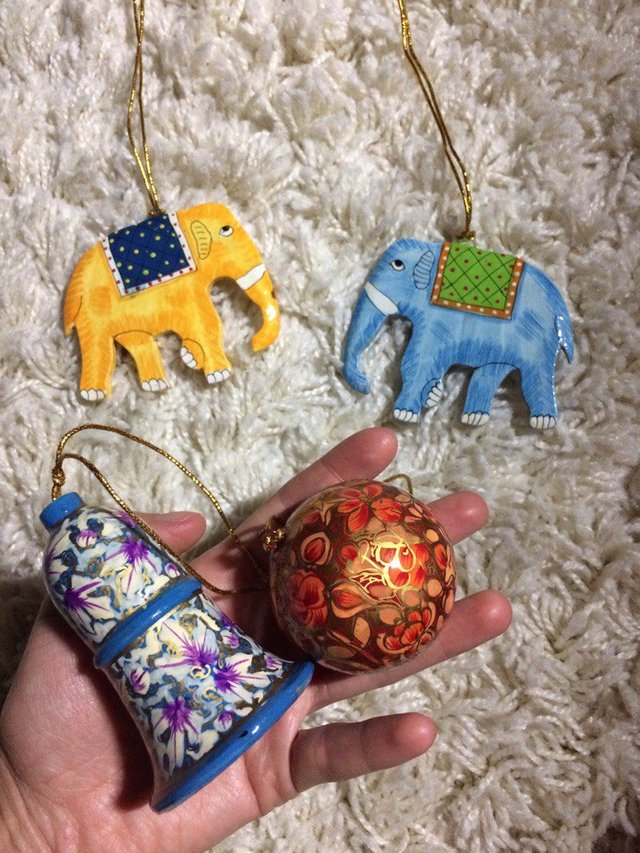 Beautiful palm trees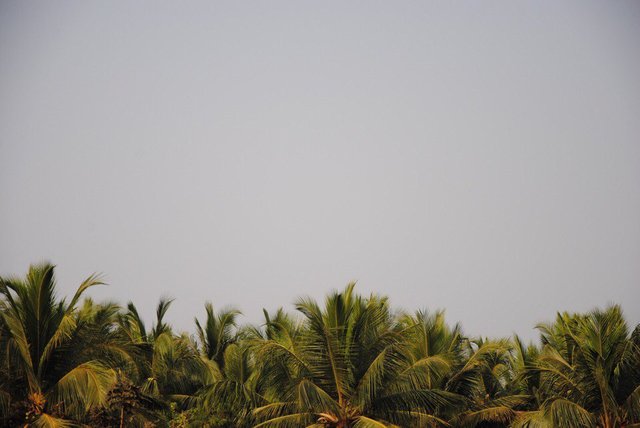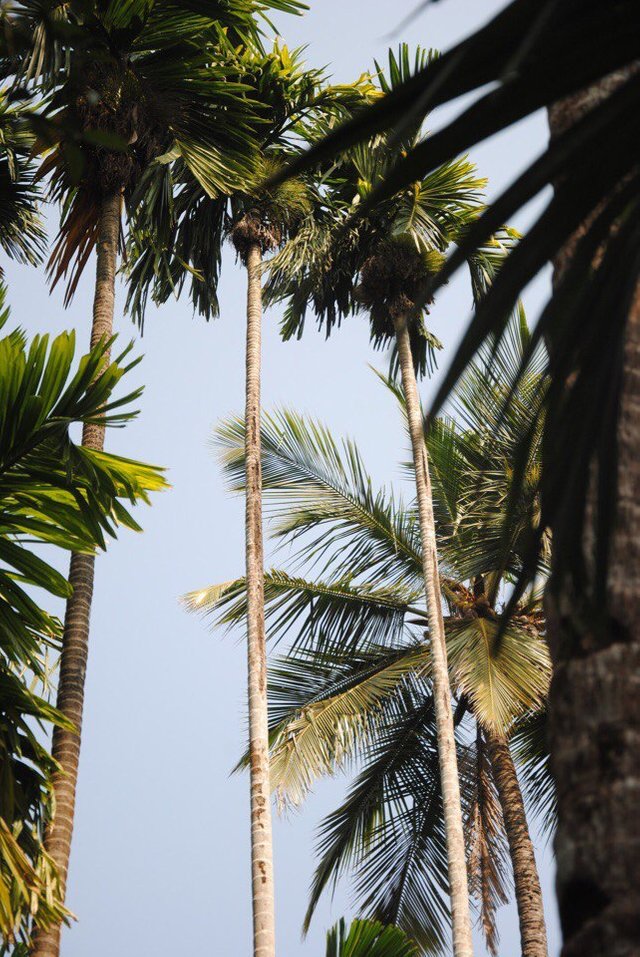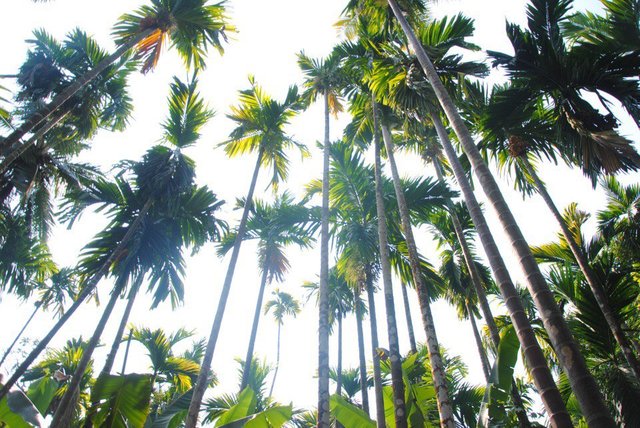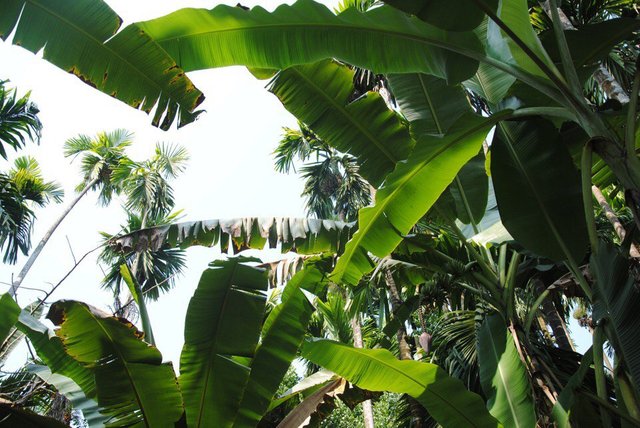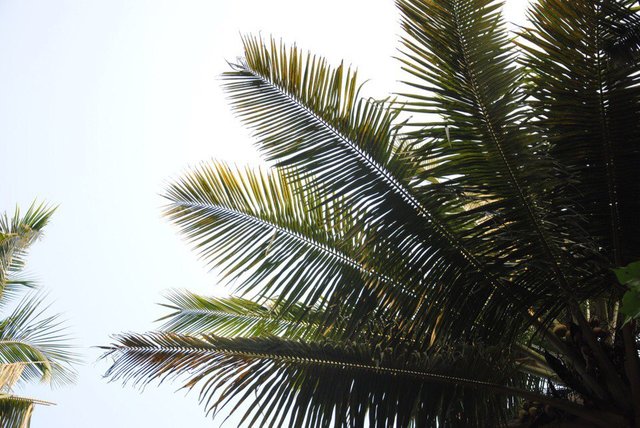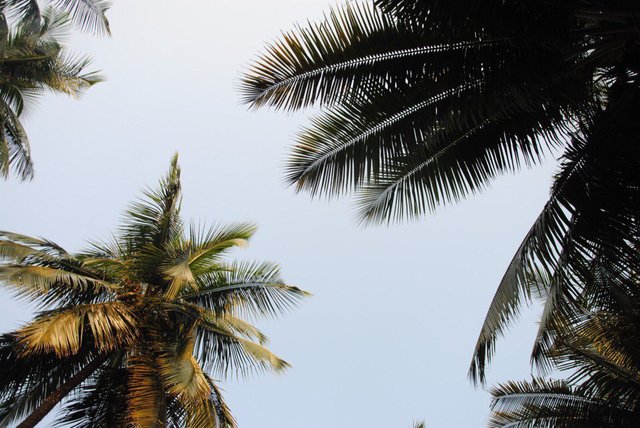 Thank you all for voting! Each of your voices is very important to me! I dedicated my life to painting and a little travel. Thank you all for your support! Sincerely, Kristina!