Sometimes I know exactly where I am going. In that case it's easy, pick a route and go.
More often I have an idea where I'd like to end up, and generally speaking a direction to go.
Once in a while I just follow the front wheel and see where it takes me.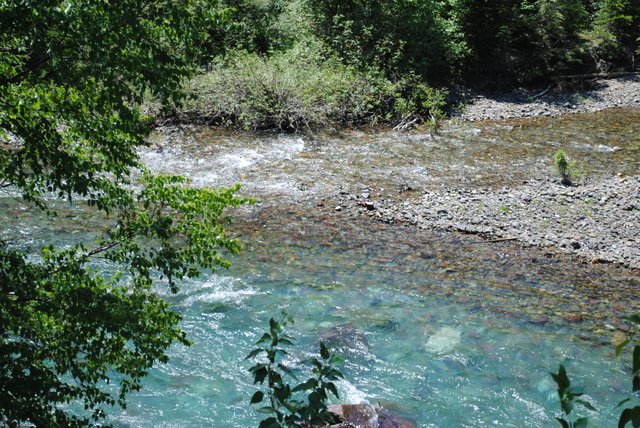 !
We have just noticably started up and this stream appeared beside the road. It's just exactly what high country streams are supposed to look like. Pure and clean and perfectly clear.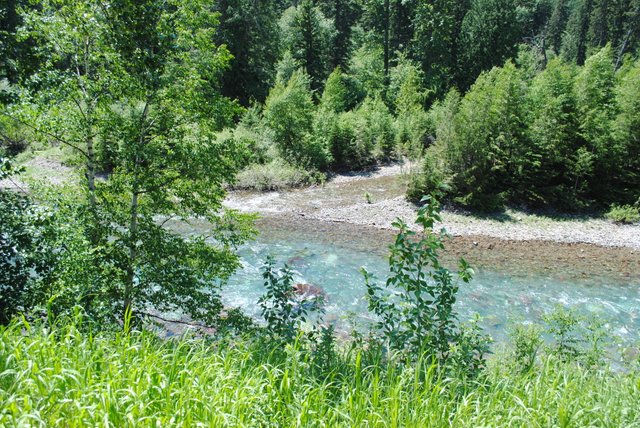 You can see by the riffles in the water that there is a significant drop to the stream, which can only mean the highway is rising. It's heavily forested and the tress really prevent you from seeing exactly where you are headed.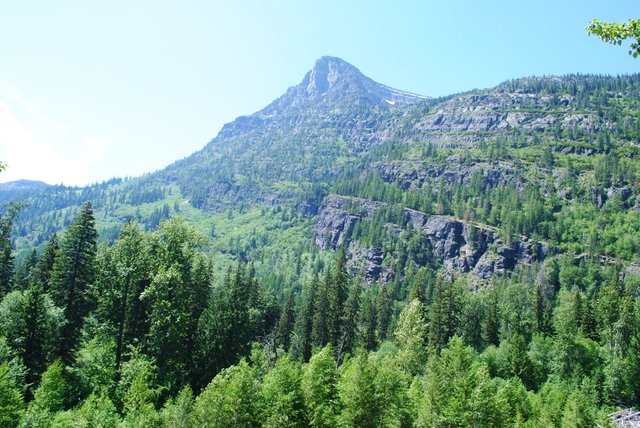 When you go round the corner and see this, you know why you came this way. It's really the first good look at any sort of peak.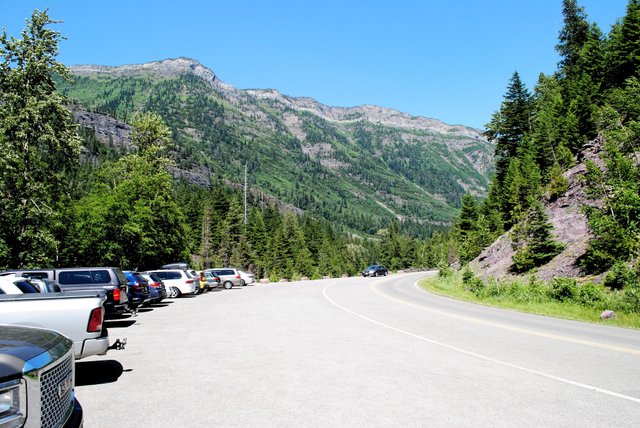 I stopped to get a better look at the stream and saw the timberline for the first time. It's really quite clear in this photo, there is an elevation that trees just don't grow above.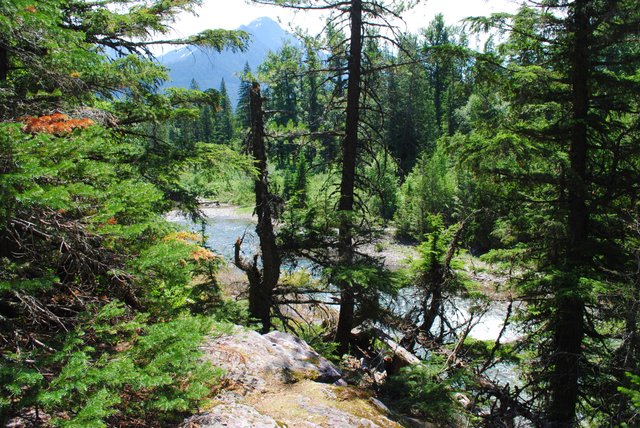 If it's possible, the stream is even more beautiful and then the next bend in the road brings you face to face with the parks namesake.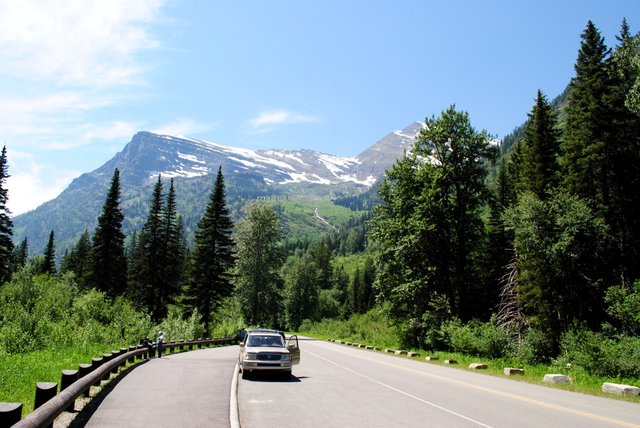 Glaciers. We have spotted Glaciers. It's really breath taking.
I'm sure we aren't done climbing or seeing. Thanks for coming along for the ride
All words and photographs in this post are mine. For better or worse
You want some real motorcycle travel? Check out Velimir. That's some kind of motorcycle writing.
Adsactly is a society for freethinking people. Interested? Click Here to join our Discord channel.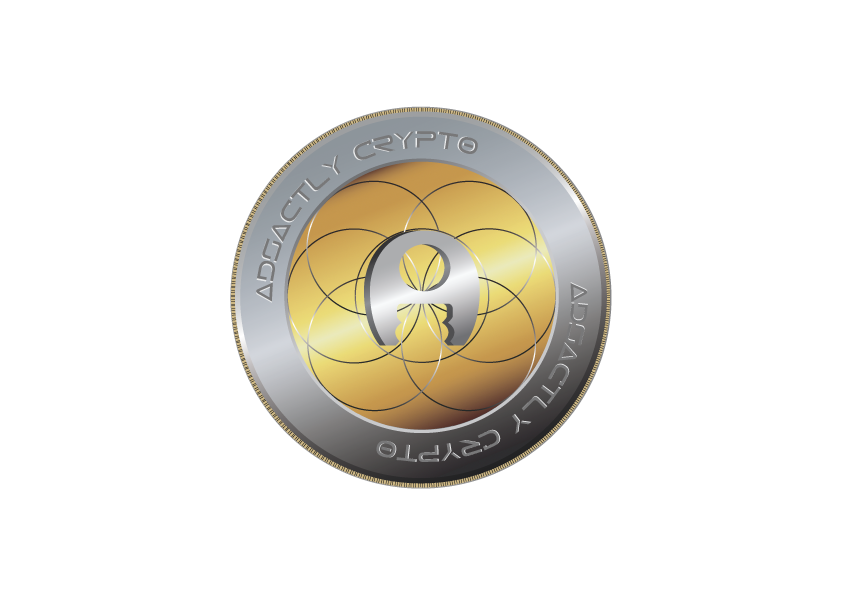 ---
Vote @adsactly-witness for Steem witness!
In the bottom of the page type in: adsactly-witness and select vote.

All small letters and without the @ sign
Or give us a direct vote here
Thank you!
---